Published on
April 17, 2015
Category
Features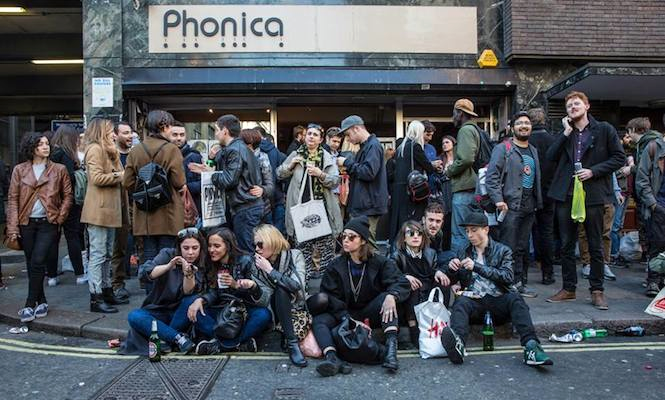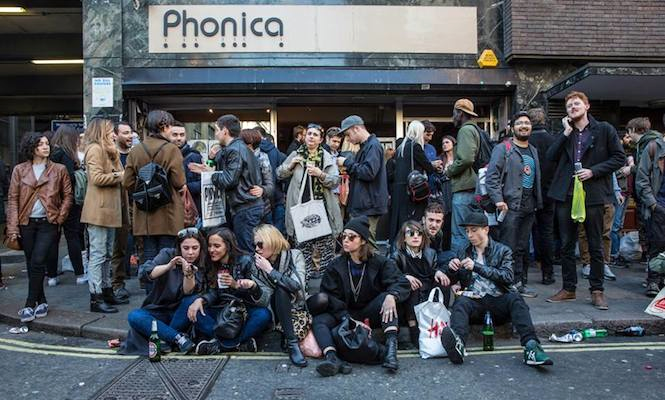 From cosmic disco to after-hours techno, Phonica Records have spent the last 10 years refining their wall of vinyl to become the most on it resource for DJs.
Ahead of Record Store Day tomorrow, we dropped into Phonica for the inside tip on the best dance-oriented RSD exclusives to add to our 2015 shopping list.
There are a handful of unmissable 7″s going around including a Loose Joints (Arthur Russell) rarity; some classic Dilla; and Jamie xx, Four Tet, Koreless and John Talabot all crammed onto one record. The 12″s are just as nice: Todd Terje reworking KC And The Sunshine Band, brand new night-time deepness from Mr G, essential Larry Levan remixes of Grace Jones and Gwen Guthrie, and a splash of synth-soaked funk from William Onyeabor.
---
Words: Michael Fitzpatrick
---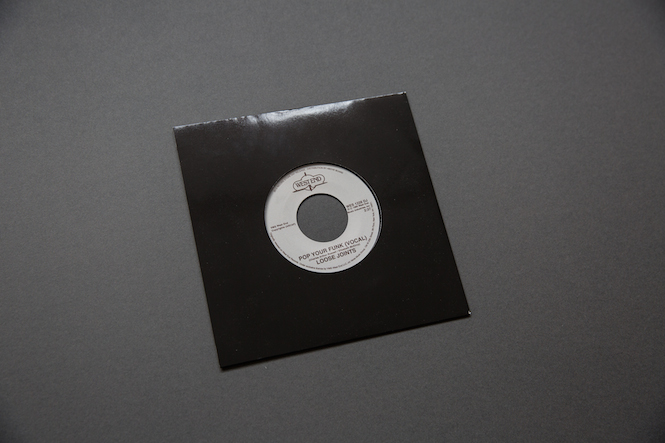 Loose Joints
Pop Your Funk
(West End)
Classic Arthur Russell 7″ from the depths of West End's vaults. Remastered and rereleased for the first time on a 7″ vinyl. It also includes the uptempo freakout 'Instrumental Mix'. Original 7″s going for up to £200 on Discogs and only 12 people in the world showing they own a copy. Serious rarity.
---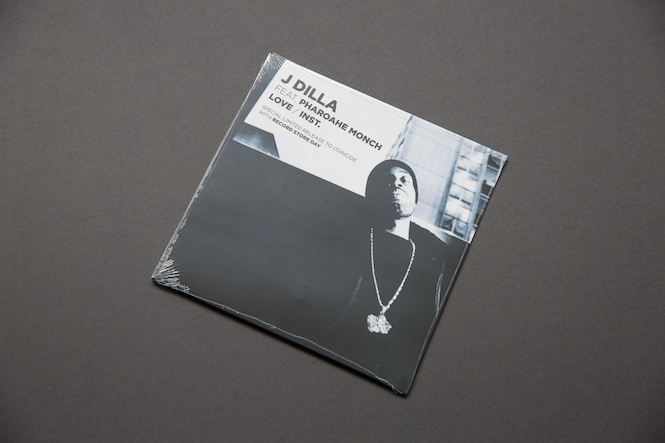 J Dilla
Love
(BBE)
J Dilla is one of the undisputed kings of hip hop and downtempo production and should need no introduction. 'Love' ft Pharoahe Monche was featured on 'The Shining' compilation and is now being released for the first time on a beautiful little 7″.
---
Kiasmos
Held/ Burnt (Dauwd & Lumomyr Melnyk Remixes)
(Erased Tapes)
Two of the biggest tracks off Kiasmos' latest album get exclusive remix treatment. UK electronic producer Dauwd takes on 'Held', and fellow Erased Tapes artist Lubomyr Melnyk performs a unique re-interpretation of 'Burnt' on two pianos in his signature "Continuous Music" mode.
---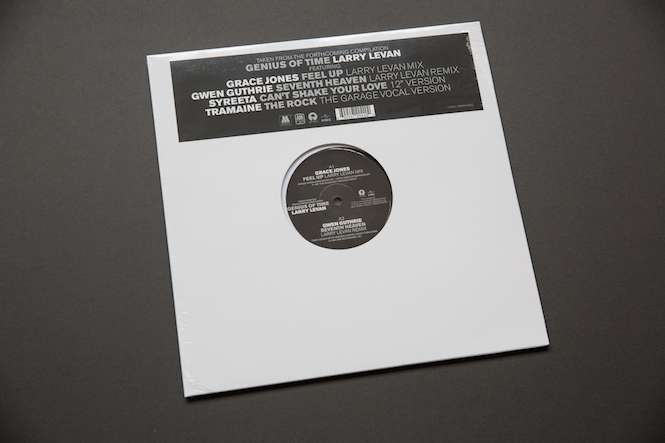 Grace Jones, Gwen Guthrie (Larry Levan)
Distant Past
(Motown)
Four classic Levan disco edits which were Paradise Garage anthems way back when. Taken from the forthcoming Larry Levan compilation Genius of Time, this 12" sampler includes the coveted 'The Rock' by Tramaine plus more essential remixes of Grace Jones, Syreeta and Gwen Guthrie.
---
Amir Alexander, Nicson & An Gelo, Thomas Wood
Subwax RSD Series 2015
(Subwax)
The always on point record store from Barcelona releases three stripped back house grooves from Chicago's Amir Alexander, Spain's Nicson and Thomas Wood. A well rounded EP that will work on any crowd from sunset to sunrise.
---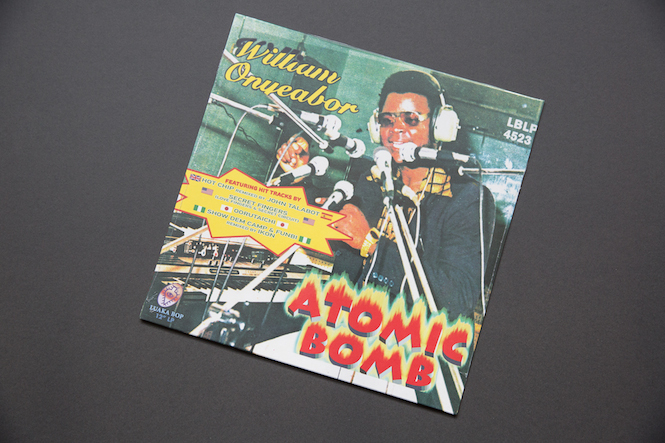 William Onyeabor
Atomic Bomb
(Luaka Bop)
Everyone's favourite synthed-out Nigerian, William Onyeabor gets remixed by Hot Chip, John Talabot, Love Fingers, Secret Circuit, Oorutaichi and Ikon for one truly international packaged.
---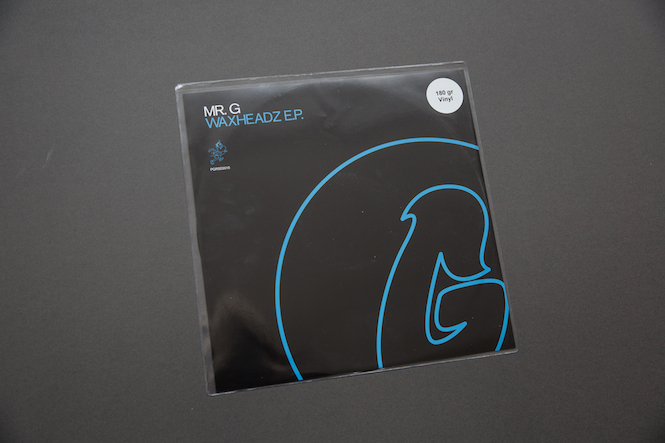 Mr G
Waxheads EP
(Phoenix G)
Mr. G presents a very special 12″ for the annual record store celebration. A heavyweight piece of wax that has a special message carved in the run out. 'Music For All' should be the RSD 2015 house anthem while 'Hothorpe' on the other side is a hazy tool for adventurous club situations.
---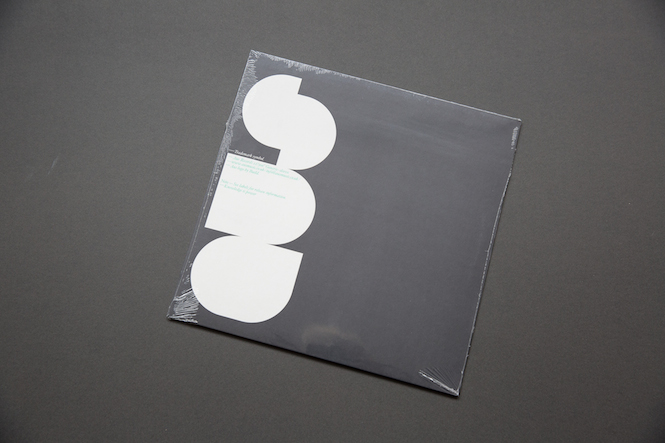 ---
Midland
Bring Joy (Youandewan Warehouse Dub) / Youandewan '93'
(AUS Music)
Rising star Youandewan takes the reins here with a remix that does exactly what it says on the tin. Perfect for those late nights in dark rooms. On the flip, Youandwean remixes the classic hip-hop anthem '93 'til infinity' from Souls of Mischief. It's emotionally charged and reminiscent of the golden years of hip-hop. Limited to 300 copies and never to be repressed.
---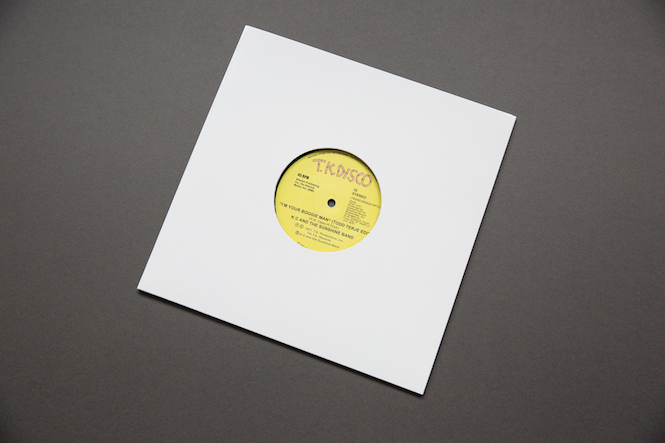 KC And The Sunshine Band (Todd Terje edits)
Record 1: I Get Lifted
Record 2: I'm Your Boogie Man 
(T.K. Disco)
The Norwegian's versions of 1975's 'I Get Lifted' and 1977's 'I'm Your Boogie Man' have both seen unofficial release before: the former came out as a white label in 2009, the latter appeared on a Mindless Boogie 12-inch in 2007 credited to Terje's Wade Nichols alias. This time it's all official: through Miami's TK Disco, the '70s disco label founded by Henry Stone. Both records will feature the original tune on the A-side and Terje's edit on the flip. 'I Get Lifted' is out on yellow vinyl, while 'I'm Your Boogie Man' is pressed to green wax.
---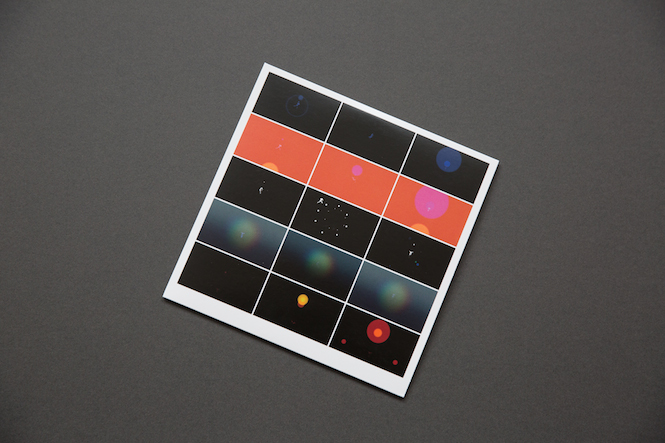 Jamie XX / Four Tet / Koreless / John Talabot
Continuum
(Young Turks)
Continuum is a creative call and response between Sofia Mattioli and Brit music vanguards Jamie xx, Four Tet and Koreless, and the Spanish experimentalist John Talabot. The London-based artist and writer presented her performative silent film made with long-time collaborator Rebecca Salvadori to the four kings of understated electronic music, who in turn wrote an original score inspired by each contiguous two-minute visual excursion. The 7″ also comes with a DVD of the film.
---