Published on
October 26, 2016
Category
Features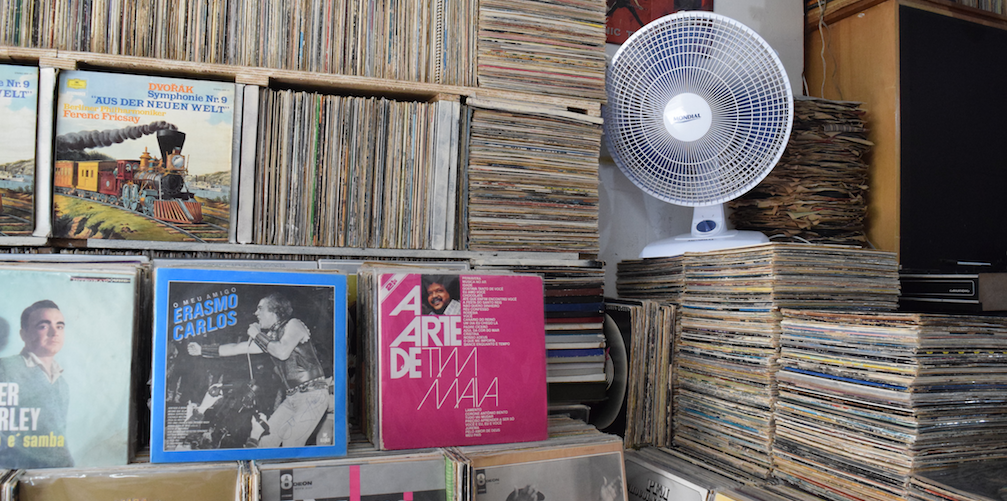 Meet Rodrigo Gorky, your favourite DJ's favourite record dealer, and one of the many diggers around the world fuelling the rise of the DJ-selector on Europe's dance floors.
---
Words: Nick Thompson
---
There's no doubting the rise of the selector. Many DJs traditionally known for a particular sound are celebrated just as much now for their eclectic sets and genre-crossing appreciation of music. One significant facet of the selector's prominence nowadays is a number of diggers and traders dotted around the globe, that for all intents and purposes behave as trend setters without much notoriety, thanks to their commitment to a certain region and sound.
One of those is Rodrigo Gorky, or DJ Gorky. Based in Sao Paulo, he's a member of the Brazilian funk Carioca-influenced electropop group Bonde Do Rolê, as well as Soulwax affiliated Fatnotronic and DJ duo Phillipi and Rodrigo, who specialise in Brazilian boogie, disco/funk re-edits. But he also has an alternative CV, helping source DJs like Soulwax and Madlib with Brazilian records, and dig-up reissue-worthy gems for Brighton-based purveyors of global groove Mr Bongo, most notable their recent Eloah reissue, Os Orixás.
Gorky spends a lot of his time travelling around Brazil, DJing in São Paolo, Rio and elsewhere. He grew up with vinyl around thanks to his dad, but he soon started building his own collection, which started when he began spending his pocket money on vinyl from the age of 10 onwards. He became more serious with it when he approached his late teens, when CDs were king and vinyl was cheap.
His collection is primarily of a Brazilian persuasion, although he has a fairly laissez faire policy. "My friends and me, we have this saying… 'Records come and go', and so I rotate my collection a lot. If there's a record I haven't been listening to for over 5 years I'll just sell it or give it as a gift to a friend or something like that. So I don't have a massive collection right now, I've got around 7,000 records."
Gorky's one of a network of diggers in Brazil supplying big-name DJs with locally sourced records. Although he's not explicitly involved in selling records as a trade, he's often acted as a guide to others. He's enabled Chromeo, A Trak, Soulwax, Madlib, as well as Baltimore band Future Islands to find new music.
But it was the Mr Bongo guys that brought the notion of an unsung group of trendsetting diggers in Brazil to my attention. As Mr. Bongo's Matt Neale told me previously, "There's a big digging group that go out to Brazil and are unearthing Brazilian & African Music, not just the disco sound that has been covered so well in the past. The Brazilians are actually way ahead; we just don't know what they're digging. There's record dealers living in Rio for example that are the go to men for big name DJs over here. There's people behind the scenes over there, who are, almost steering the tastes over here."
Indeed, Brazil is a particularly popular area for unearthing gems at the moment, and has been for a few years now. Gorky's noticed this increase in international interest in music from his homeland, though he puts this down to being only a passing trend in a certain region's music, as was previously seen with music from West Africa. To Gorky however, Brazilian music is so rich that those just getting into it are likely to be taken in by other artists and genres, suggesting this passing fad might just have the legs to stay the course.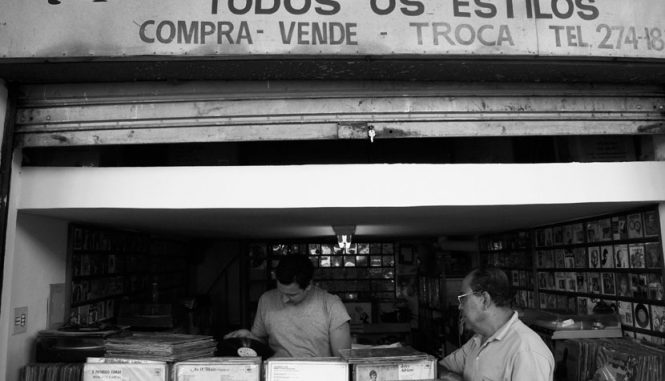 Photo: Mr Bongo Record Club
According to Matt, selectors are celebrated now to such an extent that there is less of a necessity for DJs with a wide-ranging taste to stick to a single genre.
Jeremy Underground is a case in point. As Matt says, "He's a great example of someone who got known for a house sound he loves – but now he's evolved into a DJ who selects all sorts of different music, and that is kind of now what people expect from him. He's started to build that, and the audience is accepting of it."
Considering the prevalence of DJs like Motor City Drum Ensemble, Floating Points and Jeremy Underground and the positive reception by music fans, as Mr Bongo's Gareth Stephens notes, now "you get DJs like Hunee playing this sort of stuff; Mr Saturday Night; all these people; Rush Hour are really strong at pushing Brazilian stuff, and Antal's just done a Brazilian mix for us – for our record club; Leon Vynehall – all these people at the forefront of the dance/house scene, are now getting recognised just as much for the other music they play."
Soulwax are known to play and promote an almighty assortment of genres and a mishmash of vibes, from progressive rock to house. The groups' sound and approach isn't particularly subtle, but musically they have always had an identity. As Gorky tells me "Steph and Dave [Soulwax] used to come to Brazil all the time, and they're serious record collectors, and every time they would come they were like 'I wanna buy records.'" "But what are you doing with all those records?" "Oh it's because we're doing a Brazilian music mix, and we need records."
"So instead of buying records for a two-hour set, and then turning it into a really good one-hour set, they just kept buying and buying and it got to a point where we'd just go into a store, pick everything up they liked, and instead of them listening to it, they'd just be like, "Yeah, we'll just buy them all, you said they're good, so we'll just buy them.""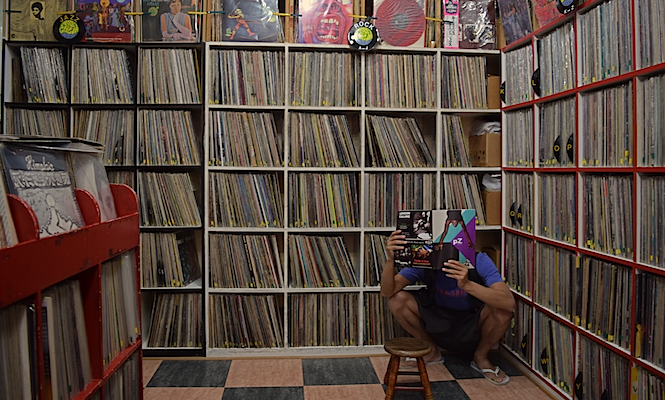 Gorky is in part surprised by our penchant for the music of Brazil's popular '80s singers, which he says has to be edited, as it's so cheesy. "When you guys listen to Marcos Valle's 'Estrella'… the thing is we understand the lyrics. And they're the cheesiest thing ever!People here literally shiver when they hear it. And that's why we started doing the re-edits, because everybody thought "We can't believe you guys are playing songs about working out."
And then there's another about quitting drugs and smoking, and getting fit. The subjects – especially in the '80s – are so cheesy, so we had to do something to work that out. But its funny when people outside Brazil do the re-edits, because they don't know what they're talking about, usually they go for the cheesiest part."
---
Taking care to leave the cheese at home, Mr Bongo DJs are joining us for a night of Brazilian music at at Brilliant Corners in London tomorrow (27th Oct) from 7pm. Entry is free and you're all invited. Click here for more info.