Published on
June 17, 2013
Category
Features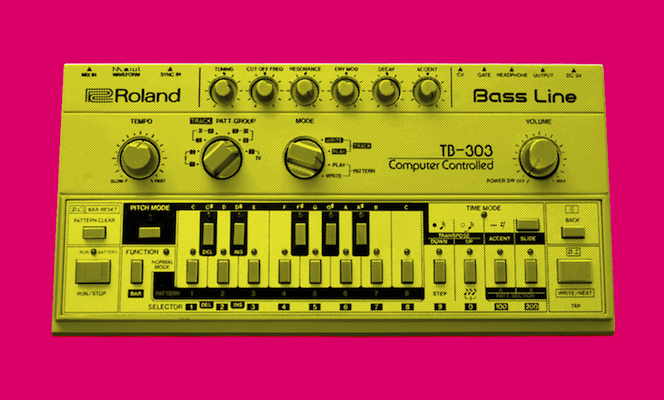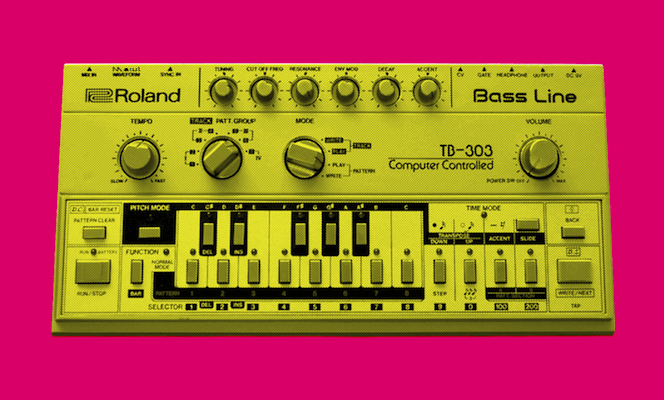 In the spirit of Retromania, music critic Simon Reynolds has updated his essential work Energy Flash: A Journey Through Rave Music And Dance Culture to find that dance music is also beginning to become obsessed with its own past.
Few writers have influenced contemporary cultural discourse quite like Simon Reynolds. As well as his major appraisal of post-punk Rip It Up And Start Again, Reynolds' 2011 evaluation Retromania coined the term that has come to define our understanding of post-everything popular culture.
But if pop is facing a crisis of confidence in the 21st century, where does that leave dance music? Fifteen years after it was first published, Reynolds' has brought his sweeping and personal survey of early rave culture up to date (for a second time following the 2008 edition) with a new chapter that charts the inverse parabolas currently taking dance music in two completely different directions. On the one hand, Reynolds' discusses the high-definition rise of EDM into the American mainstream as a celebration of the post-financial crisis "apocalyptic now", while on the other – as in the extract published below – he teases out the analogue fetishism and retromanic tendencies that are shaping contemporary trends in underground dance music.
---
Words: Simon Reynolds
Dance culture now exhibits most of the forms of retroactivity that my book Retromania identified and diagnosed in rock. As well as a pasticheurs and epigones, there are reissue labels like Rush Hour and sublogic (the latter specialising in highly priced limited-edition 180-gram vinyl reissues of rave-era 12-inches that were barely released or never-actually-released at the time). It has a micro-industry dedicated to the rediscovery of lost or unjustly neglected music, resulting in compilations such as Strut's This Ain't Chicago: The Underground Sound of UK House & Acid 1987-1991. Rave docs are being made and oral histories being published. The nostalgia rave is a long-established phenomenon, from re-enactments of the Haçienda to Back to 92/94/99 nights (you can even attend parties dedicated to the early, pre-brostep days of dubstep). Techno bands are re-forming, either to play the festival circuit or to record new albums, or (in the case of Orbital) to do both. Artists increasingly reach back not just to the obscure corners of music's history, but to its prehistory. During the last decade there have been explorations of underground disco and the cult rediscovery of Italodisco and 'Cosmic' (the spacy, hypnotic style unique to northern Italy and developed by the legendary DJ Daniele Baldelli). More recently, producers like Perc and Raime have investigated the forgotten realms of eighties industrial, avant-funk, Electronic Body Music and dancefloor-oriented Goth.
But more striking still is the way that people 'outside' dance culture have fastened onto the history of techno and house as a new territory for retro exploitation. Witness the phenomenon unkindly but not inaccurately tagged 'hipster house': musicians operating in the post-noise and drone zones who have fallen for vintage dance music and assimilated it to their lo-fi aesthetics, their micro-economy of limited-edition cassette and vinyl releases, their media channels of blog-buzz and home-made videos uploaded to YouTube.
Because of the Internet, large swathes of dance history – Chicago-radio DJ sets from the mid-eighties, Baldelli's Cosmic mixes, Detroit and Balearic obscurities – have joined the archival reservoir siphoned by the Post-Everything Generation, where they jostle alongside private-press New-Age releases, obscure Krautrock and acid folk, barely released psychedelia, etc. As a result you have started to get musical polymaths like Cameron Stallones of the Los Angeles-based trance-rock outfit Sun Araw, who has another sideline spinning 'sunrise mixes' and '3 a.m. eternities' as part of the DJ collective Where's Yr Child, whose name comes from the iconic acid-house track by Bam Bam.
Then there's LA's Not For Fun label, who in 2011 launched 100% Silk, an imprint dedicated to dance tracks. Silk's evocation of luxury is piquantly transgressive in the context of a lo-fi culture that fetishizes noise, grit, the aesthetics of worn and faded. But the word also echoes Chicago house pioneer Steve "Silk" Hurley. What gives the game away about this kind of retro-dance is the attention to period detail, not just in the sounds and equipment used, but in its framing and presentation: 100% Silk houses its vinyl releases in generic-look sleeves that hark back to disco's deluxe aesthetics.
---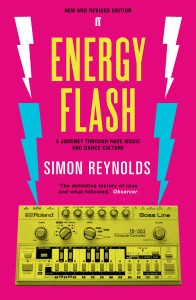 This extract was taken from the updated and expanded edition of Simon Reynolds' Energy Flash: A Journey Through Rave Music and Dance Culture, which will published by Faber & Faber on June 20th.
To accompany the publication, Simon has curated a playlist on Spotify for Faber Social, which you can listen to here.
Simon Reynolds will also be appearing at Rough Trade East on Monday 24th June to read from the updated section, where he will be joined for an on-stage conversation by music writer Luke Bainbridge. For more info or to get yourself a ticket, go here.