Published on
November 20, 2013
Category
Features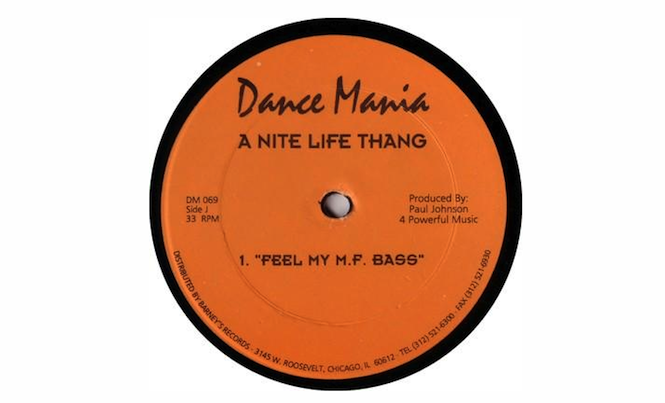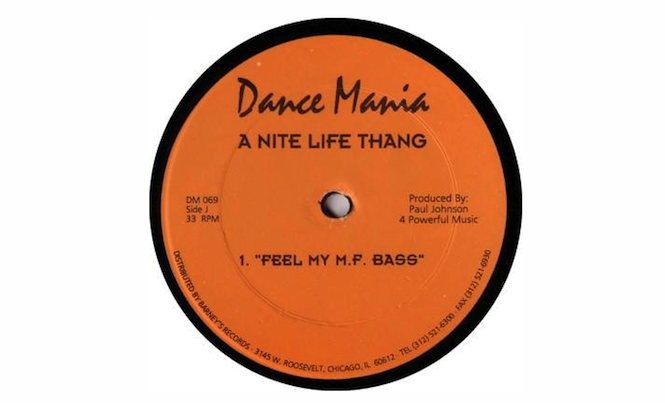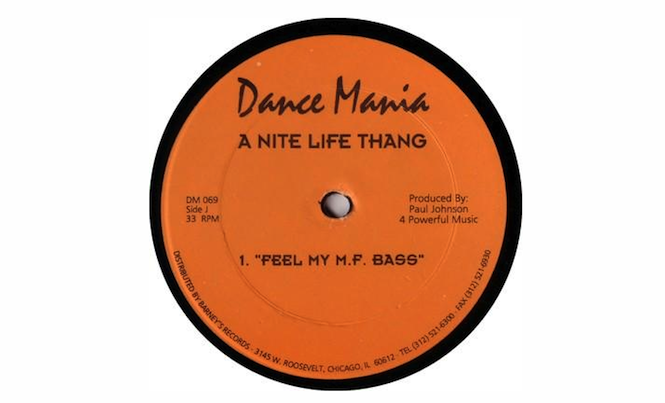 Continuing our weekly reissue review series in which we take a closer look at some of the most important (and often neglected) records to be newly reissued on vinyl, The Vinyl Factory contributor Theo Leanse looks at the enduring legacy Chicago house label Dance Mania.
---
Words: Theo Leanse
---
An extremely welcome reissue for Chicago house trailblazer Paul Johnson, featuring the wonderful "Feel My MF Bass".
"Feel My MF Bass" is 4 ½ minutes of house music stripped masterfully to the bone, a rhythm track slipping between deeply unsettling construction of vocal samples and unstoppably propulsive kicks. It's magical and dirty and dark and silly, with the repeatedly half-sung phrase of "feel my motherfucking bass in your face" rolling over the top. It celebrates simplicity – no obfuscating, embarrassed layers of tape hiss or ruinous levels of saturation chucked in to sort of anxiously hide the gaps in the song. The drums and the vocals do their work channeling an exhilaratingly transcendent rhythmic force, and Paul lets them get on with it without mucking around.
The man whose music speaks so powerfully for the virtue of simplicity was born in Chicago in the early 70s. Injured in a firearms accident at a young age, he DJed at Chicago neighbourhood parties and Ibiza superclubs throughout the 90s. He was one of the central figures to develop an alternative, harder house sound for the city after the slide in popularity for Trax and DJ International – stripped back, sample-based, libidinous, often disconcerting and usually very funky.
He released on trailblazing labels, in Chicago and further afield, gracing Relief Records, Dance Mania and Peacefrog, rubbing shoulders with Robert Armani, Green Velvet, and a lot of the ghetto house producers. In a few years he amassed a list of releases as long as your arm, both solo and in collaborative projects like the Traxmen and Two Men On Wax. During the Y2K, spiky hair and goggles, sex on the beach heyday of European club culture, his track 'Get Get Down' reached number one on the US dance chart, even climbing to the no. 5 spot on the general UK hit parade.
Back in Chicago, Dance Mania – who had originally released 'A Nite Life Thang' in 1994 – failed to live on into the new millennium. However, as the label ceased operation, its reputation began to enjoy a life of its own, becoming synonymous with the hard-edged, profane house that made up a big chunk of its output. DM became universally celebrated, enjoyed, and referred to, regularly popping up in the collective consciousness of the most thrilling contemporary producers.
Today, the likes of Delroy Edwards, the LA-based bestboy of the exciting post-2010 NYC L.I.E.S. label, makes explicit the link between a present vogue for lo-fi, tape-crunched sonics and the tough rhythm tracks of the Chicago label. Elsewhere, the Night Slugs Club Constructions series demonstrates the more nuanced side of DM tributes, taking the legacy of mid-90s hard and booty house in new directions while paying tribute to DM's pure dancefloor force.
Come next January, there'll be a Strut retrospective on sale, reviewing the label's full operations (not just the post-1994 booty house). Furthermore, the German house and techno label Chiwax has an excellent Classic Edition sub-label, reissuing original DM records from Gemini, Robert Armani, Drew Sky, all nicely remastered on coloured, hand-stamped vinyl. Even Boyz Noize is releasing a collection of Dance Mania remakes (!).
And so it is that, finally, in response to all the zeitgeist and hullabaloo, Ray Barney and Parris Mitchell have fired up the Dance Mania presses again to provide us with this lovely reissue, so that you don't have to shell out the £50 that some endearingly hopeful Discogs loonies are asking for the 1994 original.