Published on
January 15, 2014
Category
Features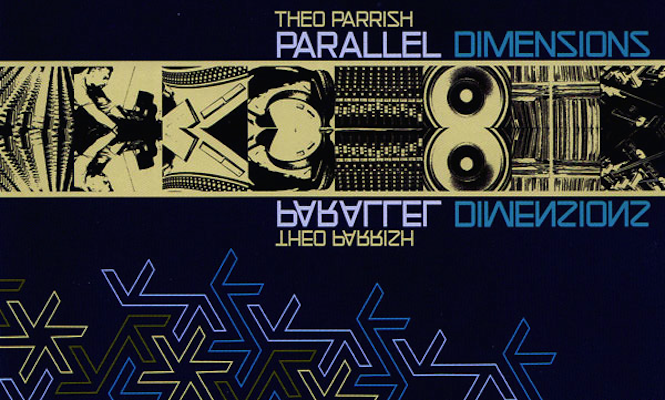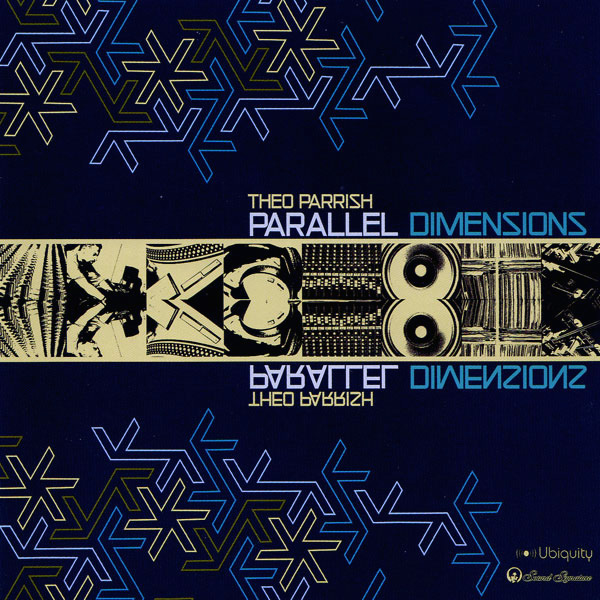 Taking a closer look at some of the most important (and often neglected) records to be newly reissued on vinyl, the latest instalment of our weekly reissue review series sees The Vinyl Factory contributor Patrick Ryder pull apart Theo Parrish's 2000 LP Parallel Dimensions and asses just why this record was a defining moment in the Detroit legend's career.
I feel I owe you an explanation before we get into anything serious. This release isn't technically a new reissue, but more a repress of Ubiquity's 2011 reissue of Theo Parrish's masterful sophomore LP. However, since that reissue disappeared with the speed which anything leaving Detroit tends to move (it must be something to do with the city's rich automotive heritage) it seemed like a heads up was in order lest anyone miss out on this opportunity to snatch a must have piece of Theo gold.
Originally released on Parrish's own Sound Signature imprint in 2000 Parallel Dimensions was the release which lit the ignition under Theo's ascent from Detroit's basements to dance music's top table. Although he'd already made a name for himself with a smattering of ear catching 12s on KDJ, Elevate and Sound Signature, his debut LP, the uncompromising First Floor, was a work of flawed genius. Occasionally brilliant, and certainly not wanting for ideas or talent, the album lacked a clear narrative and was at times confused. Theo needed to come up with an extended statement of artistic intent, and Parallel Dimensions was just that. First Floor had introduced a niche house music audience to his unique style of whomping lows and hissing highs (most noticeably on the brilliantly rough 'JB's Edit') but Parallel Dimensions saw the producer hone his technique, and more importantly his skills as an arranger, to take things to the next level.
As soon as the slinky percussion loop of opener 'Serengeti Echoes' is courted by that subby kick our journey into the heart of Theo's psychedelic soul begins. Over the course of the next twelve minutes of expansive sound, Parrish layers African chant, circular basslines and heart-wrenching strings into a deeply hypnotic groove that always stays fresh and dynamic despite the track's formidable length. The success of 'Serengeti Echoes' owes as much to Parrish's mastery of arrangement as it does the beauty and simplicity of the component parts, and it's this killer combination which comes to the fore throughout the LP.
Again and again Theo shows a deft use of repetition, giving his well sourced loops just enough time to put you under their spell, before dropping them out and changing them up before it all becomes too much. He excels himself in this regard on the wonderful 'Brain', a collaboration with Marcellus Pittman which pretty much still stands up as the blueprint for any beatdown record. Nicking around three seconds of Sly and the Family Stone's "Can't Strain My Brain" and looping it real nice, Theo takes us away with warm keys, controlled drums and eventually a groovesome bassline with not one component overstaying its welcome for even a second.
In the 80s Detroit's techno innovators used music as a form of escape from the stark metropolis they found themselves in, building bedroom enclaves of European synth pop and science fiction mythology. In contrast, the crop of house producers emerging from the Motor City in the 90s had deep roots in their environment, and wore this influence proudly in their records. The gospel, rhythm and blues, jazz, soul, disco and funk which had soundtracked the city for 40 years were the key ingredients which made the Detroit sound stand alone amongst the house crowd. More than any of his peers, Theo embraced his love of jazz and pushed the genre to the fore in his productions.
In the years following Parallel Dimensions, we've seen this influence develop and mature into the spiritual fusion of the Rotating Assembly and culminate with his recent curation of an edition of the 'Black Jazz' series. Although there'd been hints at this love affair in his early work ('Love Is War For Miles' for instance), it was on Parallel Dimensions that this fascination took root. From the muted tones of 'Nefarious Stranger', through the exuberant loops of "So Now What" to the soulful intricacies of 'Summertime Is Here', the DNA of jazz looms large. And when Theo isn't slaving over an MPC looping snippets of old Blue Note records, he's crafting his own raw hybrids of the form, like the sludgy and experimental 'Reaction To Plastic'. And it's this strong jazz flavour which ties the LP into a coherent listen, with Theo's obvious understanding of the style informing the hypnotic depth of his original compositions as well as his expert selection of samples and loops.
If you've missed out on this one in the past, act quickly and pre-order this time. "Parallel Dimensions" is not only Theo Parrish's strongest LP, but also the record which paved the way for the experimentation, risk taking, soul and complexity for which he's become known and loved as a DJ and producer.
---
Theo Parrish's Parallel Dimensions is being repressed by Ubiquity records and is slated for release on 27th January.