Published on
February 27, 2014
Category
Features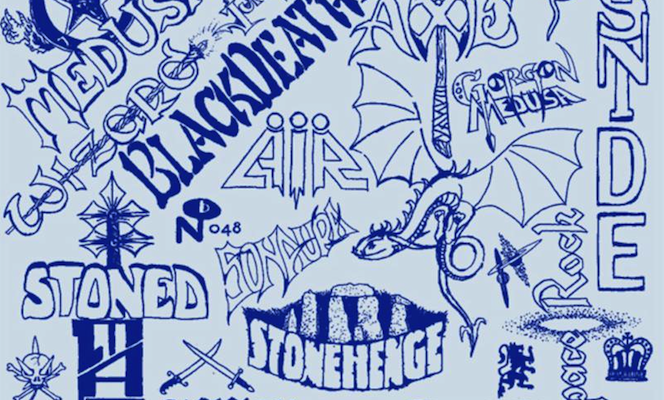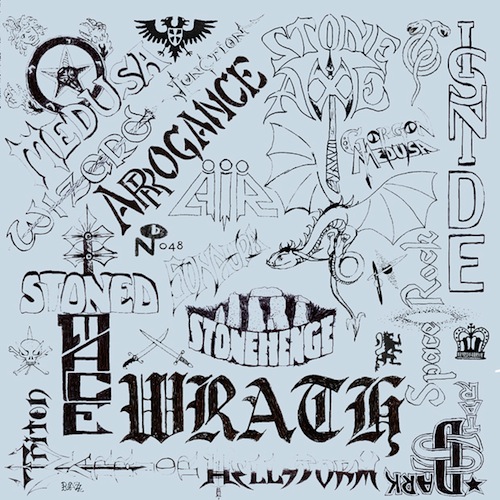 After a brief hiatus in which we rummaged through the 10 best 'lesser known' Prince tracks, our reissue review series returns with a look at underground rock done the Numero way: "From legions of occult-obsessive 1970s bonehead teens, we summoned a horde of 16 bands, cloaked in eons of tortured obscurity, whose sole release amounts to a blistering chapter ripped free of rock's lumbering mythos." Hell yes. Chris Summers digs around the Darkscorch Canticles and comes up smiling.
---
Words: Chris Summers
---
If you didn't know already, Numero Group was founded in Chicago, Illinois in 2003 by Rob Sevier and Ken Shipley. Since then they have gone on to become possibly one of the most important and intriguing labels around, not just for compilations but pretty much for everything that's necessary to music lovers worldwide. From their Eccentric Soul series to the Wayfaring Strangers releases via Local Customs, Cult Cargo and Good God! they've got it all covered. The detail, research and knowledge that goes into every release is mind boggling and then there's the actual packaging too, which leaves 99% of other labels trailing in their wake. Reminding us just how amazing forgotten music can be, the next instalment of their Wayfaring Strangers series comes rising from the underworld; it's riffs in flames of hellfire, the dark and mysterious Darkscorch Canticles.
Does anyone know the true effect we had when we sent bands like Led Zeppelin and Black Sabbath to the United States of America? The true effect they had on its children? The true effect it would have on bands made up of teenagers in their garages, scattered across the country wanting to move away from the sugar coated swing of the latest hit parade shtick and find something harder, darker and infinitely much more fun? The sound of the devil himself perhaps? A flirtation with the underworld house band, amped up to 11 and ol' nick rocking out on a vintage Ludwig backed by a greasy gang of long haired demons? You could have been Johnny Love and the Heartbeats – instead you chose Medusa – and had a song called 'Black Wizard'. I know where I would have been.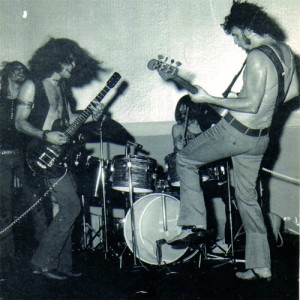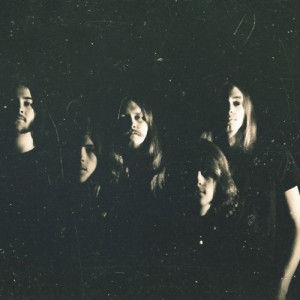 So Darkscorch Canticles clocks in at a foreboding 16 tracks deep with band names and song titles exactly how you would want them to be. Wrath, Stonehenge, Wizard (not that Wizard!), Arrogance, Gorgon Medusa and Hellstorm all feature packing tracks such as 'Warlord', 'King of the Golden Hall', 'Seance', 'Black Death', 'Sweet Child' and 'Cry for the Newborn'. The first thing you notice are the drums, in every track they rule. They are big and rocking with a pumping groove to attack and carry all those unforgiving riffs. Just like Bonham. Then come the guitars. Riding and effective, smothered and dipped in all manner of reverb and distortion they swagger with darkness and menace, an evil that's needed. Just like Iommi.
The set jumps off from the start with Air's (not that Air!) hammond ripped 'Twelve O'clock Satanial' (see what I mean by track names) with its duelling guitar tone and rolling riffage, before dropping into Wrath's 'Warlord' that comes on all ZZ Top rhythm section layered with an almost new wave vocal delivery. Truly the work of Satan himself eh? Stonehenge's 'King of the Golden Hall' could almost be Jimi Hendrix's 'If 6 Was 9' if it wasn't for the swaggering slo-mo groove and throaty delivery. Junction's 'Sorcerer' is a total jam, like the Stooges getting a bit more space rock while Dark Star's 'Spectre' is the sound of a garage band in hell, a darker Thee Oh Sees if you will. Hellstorm's 'Cry For The Newborn' rounds it off. A delayed slab of soul infused glitter beat, drowning in a guitar solo the likes of which Prince would be proud. In fact it could almost be a lost out-take from 'Maggot Brain'.
So there we have it, the dark side of rock done the Numero way. Time to blaze up and dig down. You'll love it, and I didn't even mention the board game…
Watch our behind the scenes film at Numero Group headquarters here.