Published on
October 8, 2013
Category
Features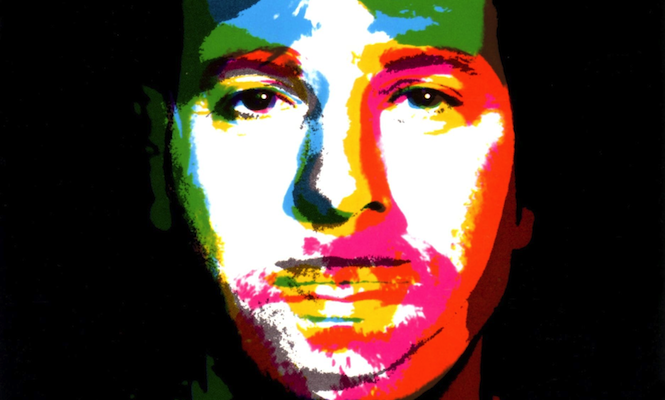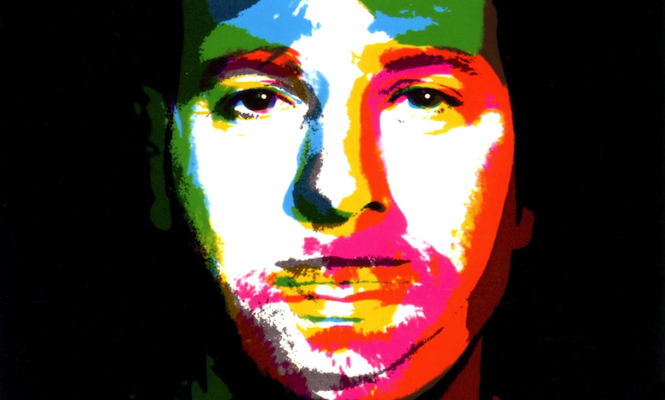 Re-play is a new series in which we reevaluate the contributions of some of music's unjustly forgotten, ignored or discredited artists to whom the passage of time has been unkind. Kicking things off, curator of Strut's Metal Dance 2 compilation Trevor Jackson re-introduces the work of 80's audio/visual pioneers and 10cc founders Godley & Creme.
There are compilations that conform and there are compilations that contrast; ones that confirm your suspicions about a genre and others that bust them wide open. One of 2012's most radical was Strut's Metal Dance. Curated by artist and DJ Trevor Jackson, it has both feet planted firmly in the latter category. This time around, Jackson has moved the goalposts to include new wave alongside the industrial and EBM rarities of the first collection, and in doing so open the door for 10cc art rock duo and pioneering music video jesters Kevin Godley and Lol Creme.
Propping up Metal Dance 2 with "Babies", the tongue-in-cheek B-side to "Wedding Bells", Godley & Creme join the (frankly unlikely) dots between Herbie Hancock, Duran Duran and prototype guitar widget the Gizmotron. Making sense of it all, Trevor Jackson picks their ten most important moments.
---
Words: Trevor Jackson
Kevin Godley & Lol Creme did hell of a lot of things, and excelled at everyone one of them. Perhaps better known as members of the band 10cc and their pop masterpiece "I'm Not In Love" they pushed the boundaries of everything they touched, embraced new technology, visually helped shaped a decade, and carved a path for many audio, visual artists that followed (myself included).
This was the era of the fairlight, the paintbox, the synclavier and emulator; sonic & video sampling was at its embryonic stage and Godley & Creme played with all the hugely expensive toys at their disposal to create self-indulgent avant-garde albums for themselves and massively popular and iconic videos for the decade's largest pop stars (The Police, Frankie Goes To Hollywood, Peter Gabriel, Culture Club etc). It's hard to imagine in this HD 1080dp plug-in age the insane amount of work and money involved in creating some of these lavish productions on fairly primitive (but extortionately priced) equipment, but decades on, when some of the visual effects may seem dated and dress sense highly questionable, their complex imaginations & razor sharp sense of humour still has the power to inspire.
---
1. Herbie Hancock
"Rockit" from Future Shock
(Columbia, 1983)
Future funk teleported into the English suburban nightmare, Godley & Creme's video for Herbie Hancock's "Rockit" produced by Bill Laswell. Swept aside the competition at the MTV Video Music Awards in 1984.
Featuring the maniacal robotic machines of Jim Whiting and employing special effects never seen in a music video at the time.
---
2. Godley & Creme
"Marciano" from B-side of "Submarine"
(Polydor, 1980)
Obscure B-side to the 1980 single "Submarine", "Marciano" appeared on a Japanese reissue of Freeze Frame, and exhibits Godley & Creme at their most innovative, bringing together Kosmische, post-punk and proto-techno influences.
A reminder of Godley & Cremes sonic adventurism and sadly ignored place in the halls of electronic dance fame.
---
3. 10cc
"The Worst Band In The World" from Sheet Music
(UK Records, 1973)
"It irrigates my heart with greed, to know that you adore me"… An early example of Godley & Creme's keen eye for self-parody and some pretty creative editing. As masterfully sampled by J-Dilla in 'Workinonit' from the album Donuts.
---
4. Godley & Creme
"Babies" from "Wedding Bells / Babies" (inc. on Ismism reissues)
(Polydor, 1981)
Impish electronic oddity "Babies" was the innuendo-heavy, somewhat sinister foil to the emotional diplomacy of "Wedding Bells" – two versions of the same argument, "Babies" says everything the commitment-phobic protagonist in "Wedding Bells" is thinking.
---
5. Duran Duran
"Girls On film 'Night Version'" from Duran Duran
(EMI, 1981)
Filmed just before the launch of MTV, Godley & Creme's racy pillow-fight/paddling-pool/mud-wrestling montage was originally intended for the Playboy Channel but ended up being banned by the BBC. The MTV-friendly "Day version" VHS was dwarfed by the original "Night Version" released on the most promiscuous of formats, Beatamax. An forerunner in pop's increasingly explicit sexualisation.
---
6. Yes
"Leave It" from 90125
(ATCO, 1983)
Deceptively simple, digitally choreographed video for Yes' Trevor Horn produced new wave hit "Leave It" that saw Godley & Creme experiment with primitive equipment to iconic powerful hypnotic effect.
---
7. Godley & Creme
"I Pity Inanimate Objects" from Freeze Frame
(Polydor, 1985)
High brow cerebral lyrics and bizarre musical mayhem, Lol & Kevin's studio wizardry often astounds. Fully representative of their supreme skills both sonically and conceptually.
---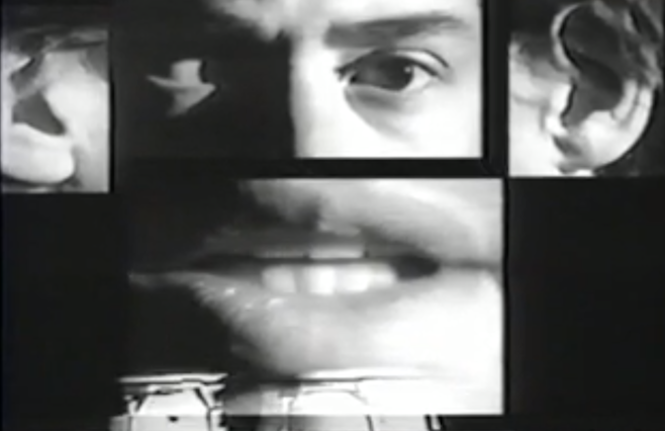 8. Godley & Creme
Mondo Video part 2
1988
A late 80′s 18-minute audio visual experiment produced, directed, and scored by Godley & Creme for their Videola Label. Hypnotic, disconcerting and more conceptual than their earlier pop video work.
---
9. The Godley & Creme Gizmotron
Promo material for Godley & Creme's short-lived effects invention the "Gizmo" which could create a large number of sonic textures when connected to the bridge of a guitar. It featured heavily on their 1977 album Consequences which was savaged by critics but gained a cult following for being the only record to feature Sarah Vaughan at one end and Peter Cook at the other.
---
10. Godley & Creme
"Cry" from The History Mix Vol 1.
(Polydor, 1985)
Analogue cross-fading at its simple best, the video helped make "Cry" Godley & Creme's biggest US hit, influenced their iconic Changing Faces album sleeve and has appeared on everything from Miami Vice to Beavis & Butthead before being aped by New Zealand's forth most popular folk parody duo Flight of the Conchords. Taken from the History Mix album – the album was a remix of songs spanning the career of Godley & Creme and their earlier bands, 10cc, Doctor Father and Holegs reconstructed by Trevor Horn & various members of the ZTT supergroup Art of Noise.
---
Metal Dance 2 is out now on Strut Records. Having just remixed Dinos Chapman's "Luftbobler" for the artist and producer's new EP LUV2H8, Trevor Jackson will be DJing alongside Chapman at Fabric in October. Click here to find out more.