Published on
April 10, 2015
Category
Features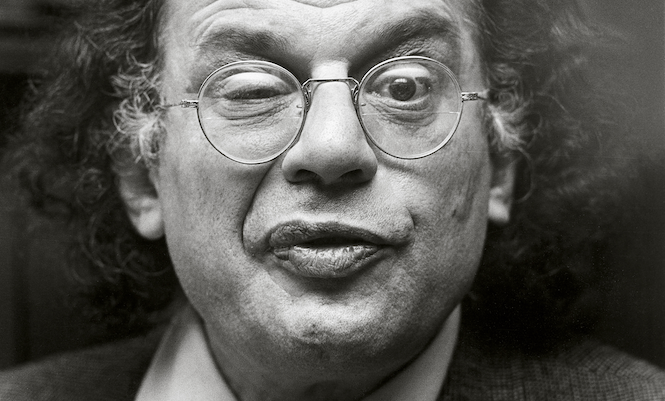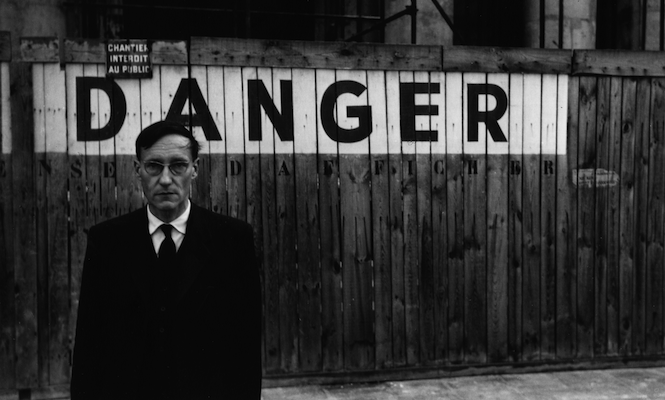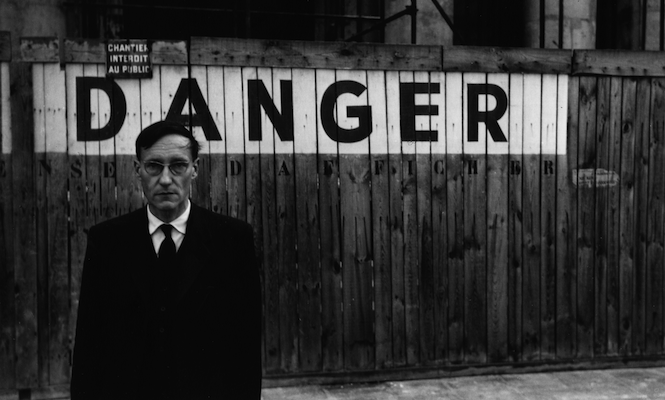 Spearheading the original counterculture movement, Beat poets Jack Kerouac, Allen Ginsberg, William S. Burroughs and others laid the radical foundations for everything from punk to hip hop. Chris May tells the story of this softly spoken revolution through 10 incredibly rare records.
---
Words: Chris May
---
The Beat movement – born in the mid-to-late 1940s when the like-minded young poets and writers William Burroughs, Jack Kerouac, Allen Ginsberg and Lawrence Ferlinghetti started hanging out together in New York – was the curtain-raiser to 1960s' counterculture, 1970s' punk and practically every other rebel subculture that has since emerged in Europe and the US. But while the signature creative-surges of the 1960s and 1970s were musical, the Beats were driven primarily to write it all down. In the process, they created some of the most enduring literature of the 20th century, some of it also contemporaneously released on record.
Recent reissues include January's Dais Records' rerelease of William Burroughs' Nothing Here Now But The Recordings, a compilation of 1950s and 1960s archive tapes put together by Throbbing Gristle's Genesis P-Orridge and Peter Christopherson and originally released in 1981.
Beat's flowering in the 1950s coincided with the arrival of affordable, portable tape-recorders. The movement's most-celebrated writers were all frequently recorded in lofts, jazz clubs and coffee bars, and occasionally in recording studios, for LPs released by small labels in limited editions. Today, most of those pressings are phenomenally rare and enthusiasts generally have to settle for CD retreads. But here is the vinyl (and flexidisc) holy grail, if you can find it.
You can listen to eight of the records featured in this playlist or individually as you scroll. Unfortunately two are so rare that we've been unable to locate clips.
---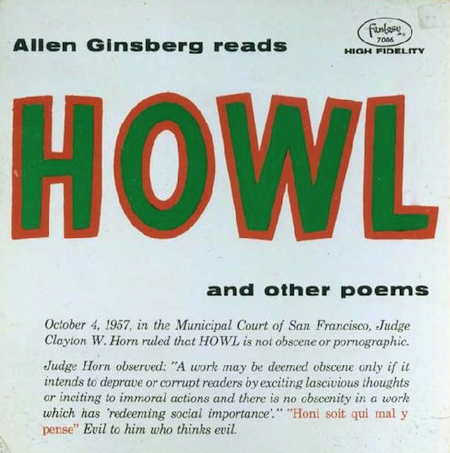 Allen Ginsberg
Howl And Other Poems
(Fantasy, 1959, LP)
Allen Ginsberg's best-selling, long-form poem 'Howl' was published in 1956, a year ahead of Jack Kerouac's speed-fuelled, stream-of-consciousness, mainstream breakthrough, On The Road, and three years ahead of William Burroughs' seismic The Naked Lunch, making it the first Beat manifesto to appear widely in print. Opening with the apocalyptic lines "I saw the best minds of my generation destroyed by madness, starving hysterical naked, dragging themselves through the negro streets at dawn looking for an angry fix," it denounces conservatism, sexual-preference and racial prejudices, and middle-American values in general, and was informed by the experiences of Ginsberg's friends, including Kerouac and Burroughs. This album was recorded in Chicago in 1959. The original pressing was on red vinyl.
---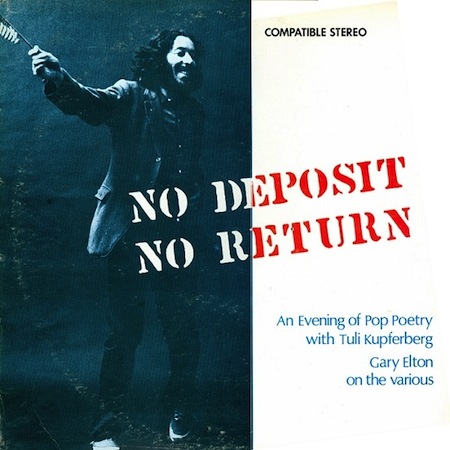 Tuli Kupferberg
No Deposit No Return
(ESP-Disk, 1967, LP)
Tuli Kupferberg was one of the people whose lives Ginsberg referenced in 'Howl'. It was Kupferberg who "jumped off the Brooklyn Bridge this actually happened and walked away unknown and forgotten into the ghostly daze of Chinatown." In fact, Kupferberg – stoned or suicidal or both – was severely injured and lucky to be rescued by a passing tug-boat. No Deposit No Return, more Dadaist than Beat, is a performance piece in which Kupferberg reads from the texts of press ads and direct mail shots including, hilariously, those for sex toys such as the Hyperemiator and the Sap Glove. Against expectations, it works. Kupferberg later co-founded agit-prop New York band The Fugs.
---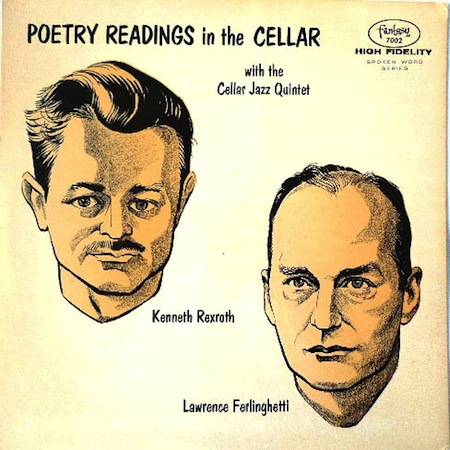 Kenneth Rexroth / Lawrence Ferlinghetti
Poetry Readings In The Cellar
(Fantasy, 1957, LP)
Lawrence Ferlinghetti's importance in Beat history is twofold, as a poet and a publisher. In 1953, he opened the City Lights Bookshop in San Francisco, starting the shift in the movement's locus westward, and began publishing in 1955. Ginsberg's 'Howl' was City Lights' fourth release, and Ferlinghetti continued to publish Ginsberg for 30 years. Poetry Readings In The Cellar (three tracks by Ferlinghetti, one by Kenneth Rexroth) was recorded at The Cellar jazz club in San Francisco in 1957, with the house band providing accompaniment. In 1965, Ferlinghetti's long-form poem 'To Fuck Is To Love Again' became a manifesto of the emerging Counterculture. Aged 96, Ferlinghetti is one of the few first-generation Beat icons still with us.
---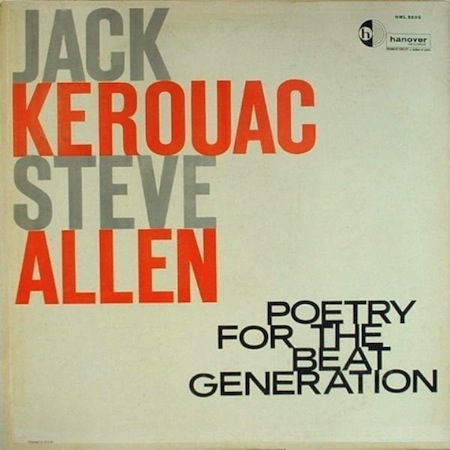 Jack Kerouac
Poetry For The Beat Generation
(Dot, 1959, LP)
Aiming to capitalise on the success of On The Road, in late 1957 Jack Kerouac began a brief, unsuccessful stint as a performance artist – confident behind a typewriter, he was crippled by nerves on stage. But on this occasion, in a studio, with TV personality Steve Allen playing background jazz-piano (who knew?) and soon-to-be Impulse! Records-label head Bob Thiele producing, he was spellbinding. Poetry For The Beat Generation is breathtakingly rare. Dot's president, Randy Wood, offended by Kerouac's expletive-rich language, cancelled the release. Fortunately, 130 promo-pressings had already been posted to reviewers.
---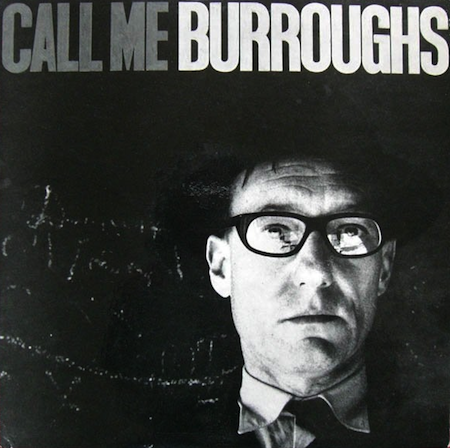 William S. Burroughs
Call Me Burroughs
(The English Bookshop, 1965, LP)
William Burroughs' literary debut, Junky, a thinly-disguised autobiography, was published under the pseudonym William Lee in 1953. The same year, Burroughs began work on his best-known title, 1959's The Naked Lunch, in which he first used his trademark cut-up technique. On Call Me Burroughs, released by the English Bookshop in Paris, Burroughs reads excerpts from The Naked Lunch and 1964's Nova Express. The album was engineered and edited by Ian Sommerville, the pioneering British electronicist. ESP-Disk's 1966 pressing is almost as rare.
---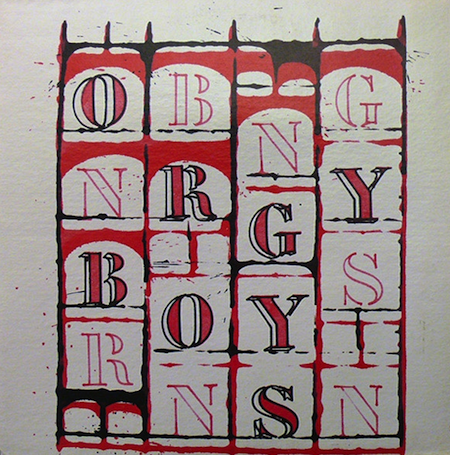 Brion Gysin
Orgy Boys
(Hat Hut, 1982, LP)
Burroughs had been introduced to cut-up by the British writer and painter Brion Gysin, who knew Burroughs first in Tangier and then in Paris in the late 1950s. Gysin happened on the idea in 1958, when he accidentally sliced through a pile of newspapers with a knife and flashed on the potential of the resulting juxtapositions of text. On Orgy Boys, recorded in 1982, Gysin reads "lyrics" for The Naked Lunch. Gysin dedicated the album to his "orgy pals William S. Burroughs, Mick Jagger, Keith Richards, Iggy Pop, David Bowie, Fafa de Palaminy, Patti Smith, Allen Ginsberg and John Giorno."
---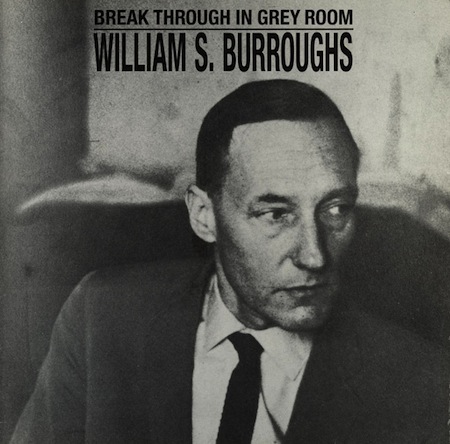 William S. Burroughs
Break Through In Grey Room
(Sub Rosa, 1986, LP)
Recorded mostly in London between 1960 and 1975, this 15-track collection has Burroughs reading excerpts from his books and essays and his screenplay The Last Words Of Dutch Schultz. There are production and editing interventions from Brion Gysin and Ian Sommerville. Four musical interludes feature the Master Musicians Of Jajouka with Ornette Coleman, recorded in Morocco in 1973. Sub Rosa released a second edition of 800 copies in 2008.
---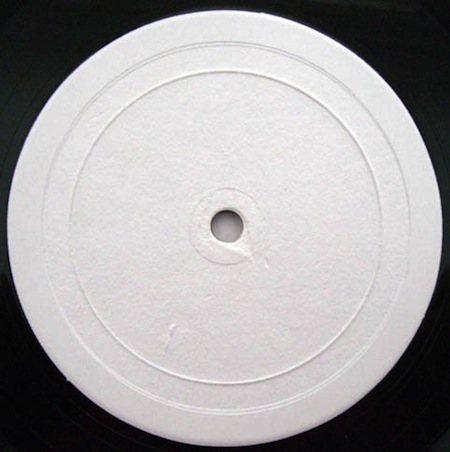 William S. Burroughs
Ali's Smile
(Unicorn Books, 1971, LP)
As part of Burroughs' life-long search for a lasting cure for heroin addiction – most Beats preferred weed and speed, and Burroughs was atypical in habitually using opiates – in 1967 Burroughs began a flirtation with Scientology. He quit in 1970, denouncing the organisation's "fascistic" methods and publishing various critiques including the short story Ali's Smile. Rarer-than-rare, 99 copies of this single-sided LP were pressed by London's Unicorn Books for inclusion with the first edition of the Ali's Smile. Around 20 copies were left on a heated radiator and rendered unplayable. Of the remaining copies, 29 are held by libraries. Which leaves around 50 copies out there, somewhere.
---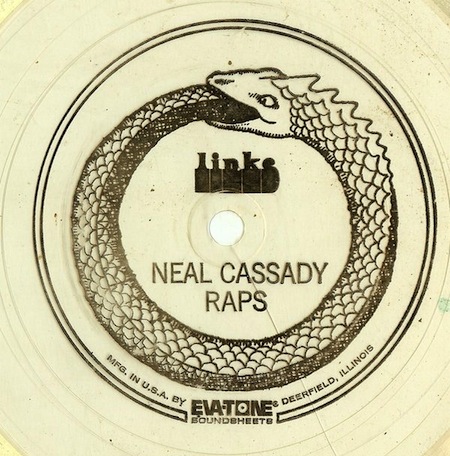 Neal Cassady
Neal Cassady Raps
(Links, 1973, single)
First Ginsberg's muse, then Jack Kerouac's enthusiastically self-medicating companion on the late-1940s road trips which inspired On The Road, Neal Cassady was immortalised in Kerouac's book under the nom de guerre Dean Moriarty. Recorded in San Francisco in 1967, this 33 1/3rpm flexidisc single was included with the first edition of The Dead Book: A Social History Of The Grateful Dead, published in 1973. It is collectable not for what is said, but for who is saying it.
---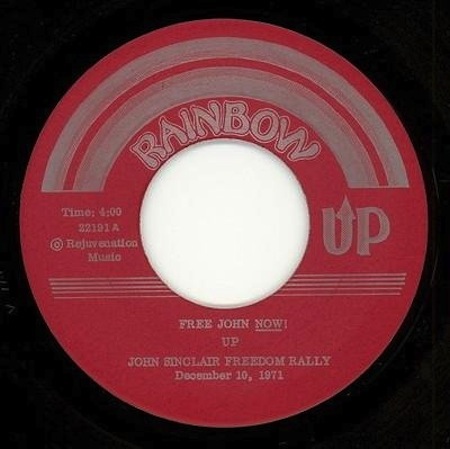 The Up / Allen Ginsberg and Peter Orlovsky
Free John Now! / Prayer For John Sinclair
(Rainbow Records, 1971, single)
'Free John Now!' was recorded at a 1971 freedom rally for John Sinclair, the manager of proto-punk Detroit band the MC5 and a leading figure in the White Panther Party. In 1969, Sinclair had been given a ten-year jail sentence for possession of a couple of joints. On the B-side, Ginsberg and Orlovsky (Ginsberg's partner from 1954 until Ginsberg's death in 1997) recite 'Prayer For John Sinclair'. Members of the Grateful Dead jam in the background. Happily, Sinclair was freed three days later. Today, he is a performance poet and campaigning weed-apostle.
---
Main image: Brion Gysin, William S. Burroughs, Danger 2, Paris 1959, The Barry Miles Archive