Published on
April 22, 2016
Category
Features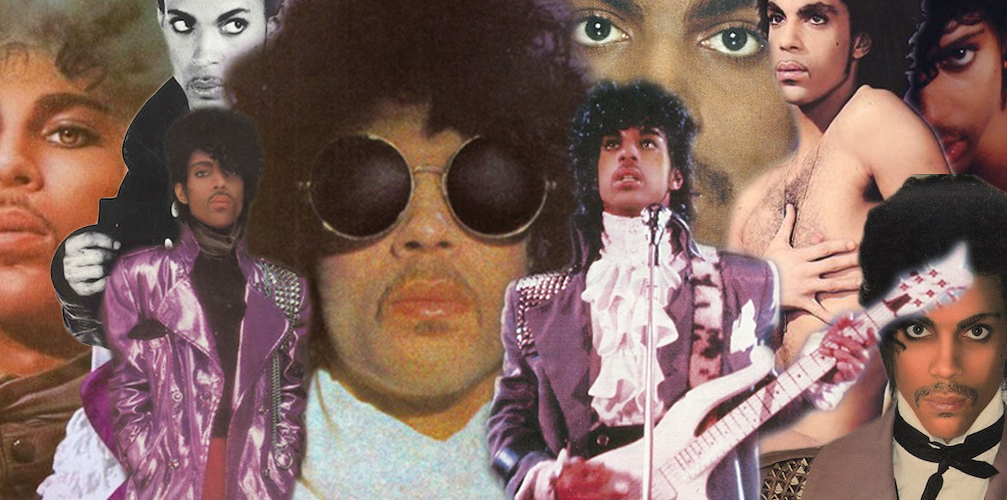 Celebrating the purple art of Prince.
Niagara Falls turned purple yesterday to mark the Queen's 90th; and thus, by some mystical twist, also paid tribute to a different royalty entirely: Prince Rogers Nelson. Joining the inadvertent Purple Rain were buildings, magazines and people – all (intentionally) lighting up in the late artist's signature colour.
No one quite rocked it like Prince did. His playful sexuality and associated near nudity – which stretched to performing on stage in little more than a thong, high heels and stockings – successfully broke down all the expectations of a black male artist. In the same way that his music blurred the lines between jazz, rock, funk and soul, his visual work did wonders to deconstruct polarised notions of race and gender.
If there's any way to ease the awfulness of the news, it's to recall his remarkable catalogue of purple-tinged record sleeves. From nude portraits to psychedelic paintings, Prince will undoubtedly be remembered for his striking album art. But equally there's a wealth of obscure 7″s, spin-offs 12″ and international pressings that truly capture his endlessly creative visual aesthetic.
Starting with his 1997 debut, we've traced Prince's sensational career through his vinyl cover art:
---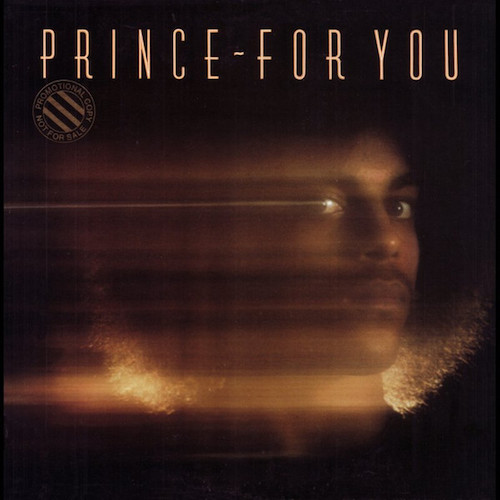 Prince ‎
For You
(LP, 1977)
---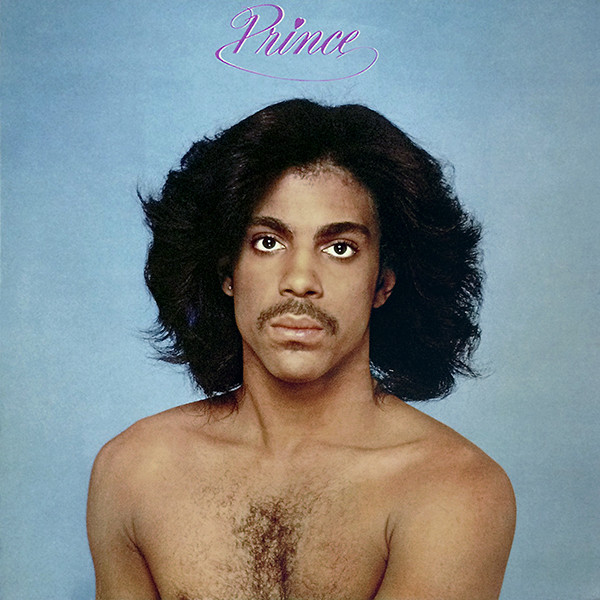 Prince ‎
S/T
(LP, 1979)
---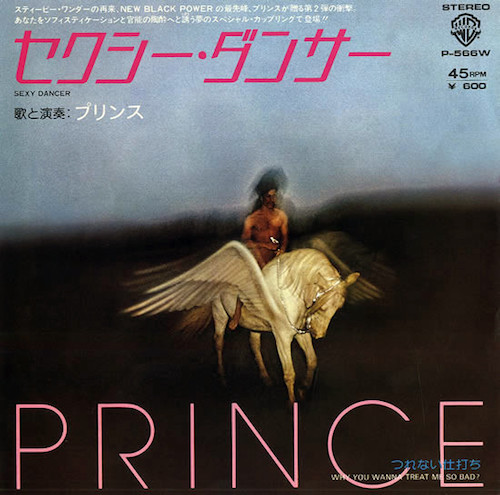 Prince ‎
Sexy Dancer
(7″, 1980)
---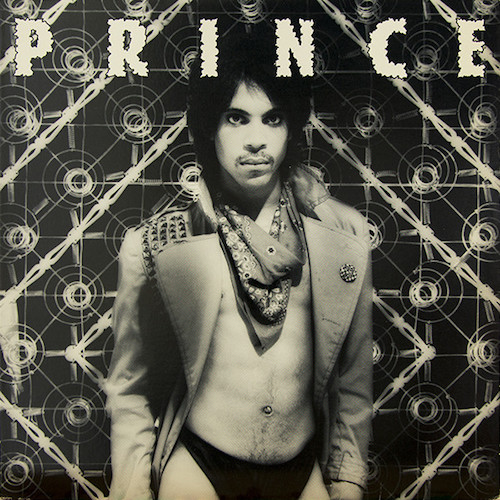 Prince ‎
Dirty Mind
(LP, 1980)
---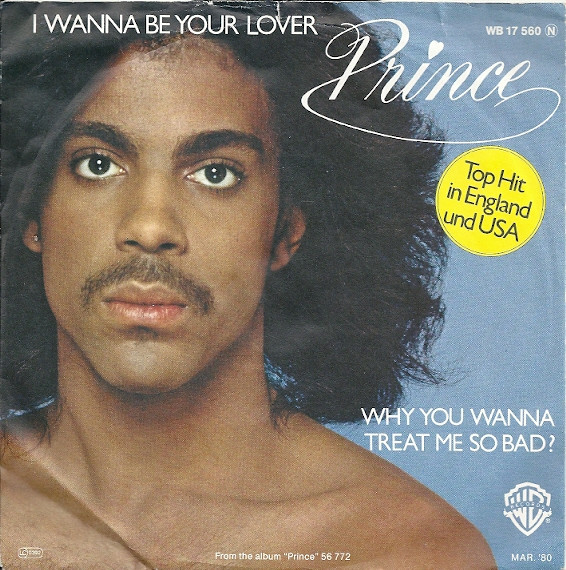 Prince ‎
I Wanna Be Your Lover
(Germany 7″, 1980)
---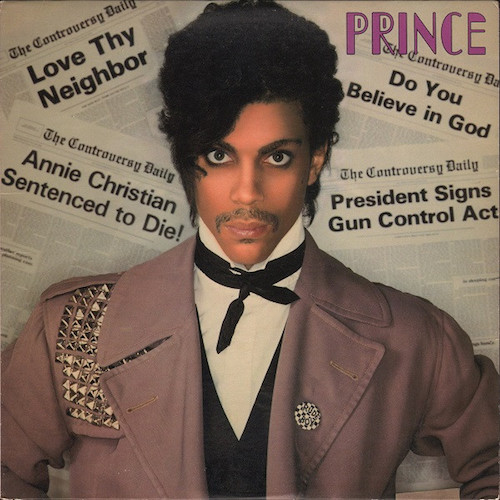 Prince ‎
Controversy
(LP, 1981)
---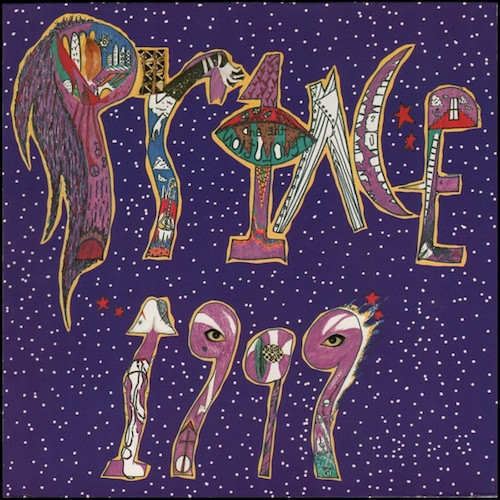 Prince ‎
1999
(LP, 1982)
---
Prince ‎
1999
(7″, 1982)
---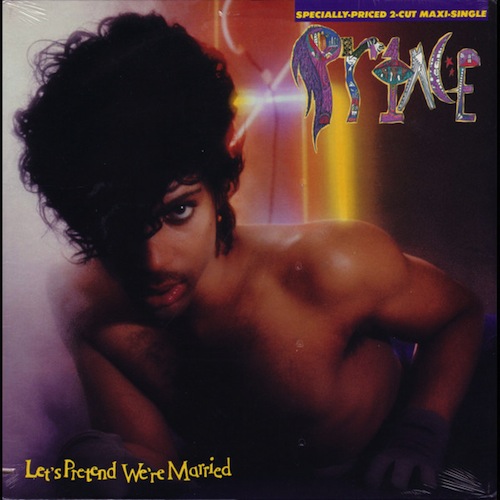 Prince
Let's Pretend We're Married
(12″, 1982)
---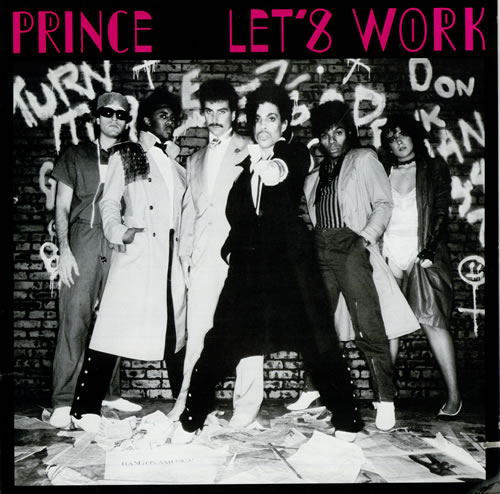 Prince ‎
Let's Work
(12″, 1982)
---
Prince
Delirious
(7″, 1982)
---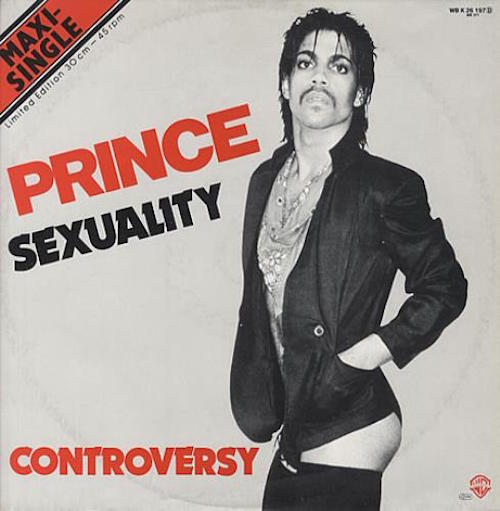 Prince
Sexuality
(12″, 1982)
---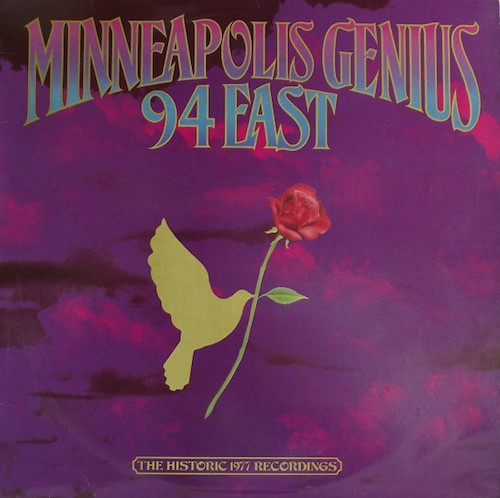 94 East
Minneapolis Genius
(LP, 1984)
---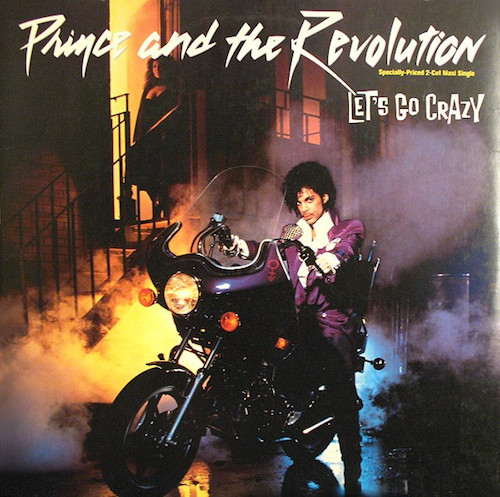 Prince And The Revolution
Let's Go Crazy
(12″, 1984)
---
Prince And The Revolution
Let's Go Crazy
(Japan 7″, 1984)
---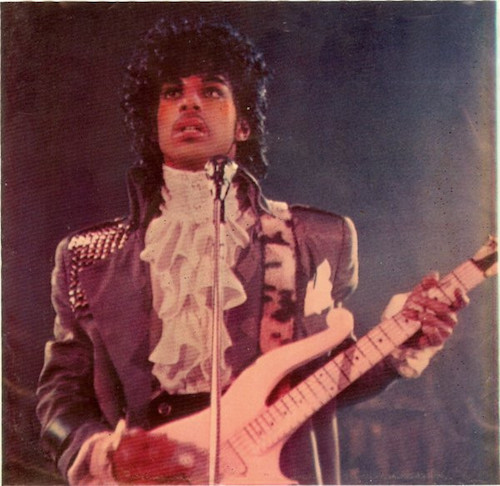 Prince And The Revolution ‎
Purple Rain
(7″, 1984)
---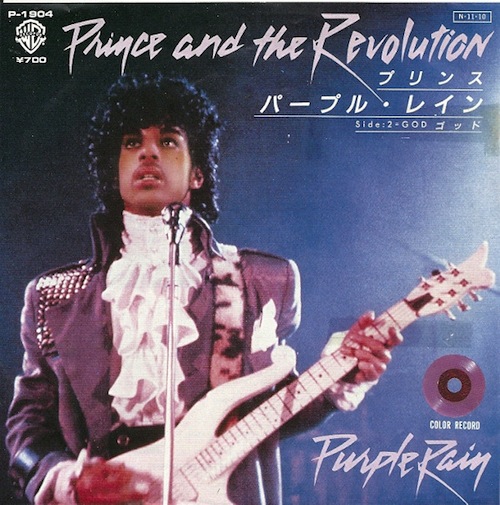 Prince And The Revolution ‎
Purple Rain
(Japan 7″, 1984)
---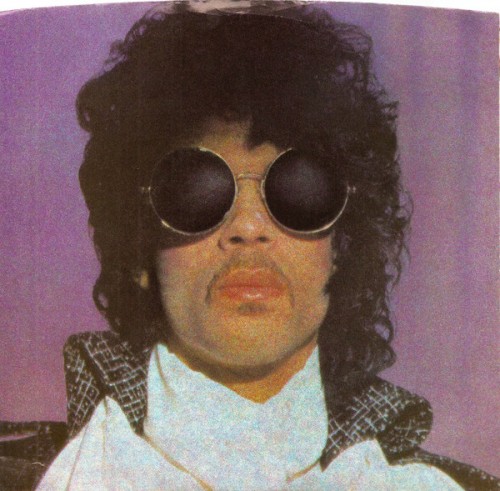 Prince
When Doves Cry
(12″, 1984)
---
Prince And The Revolution ‎
Take Me With U
(7″, 1984)
---
Prince And The Revolution ‎
Take Me With U
(Japan 7″, 1985)
---
Prince And The Revolution ‎
Around The World In A Day
(LP, 1985)
---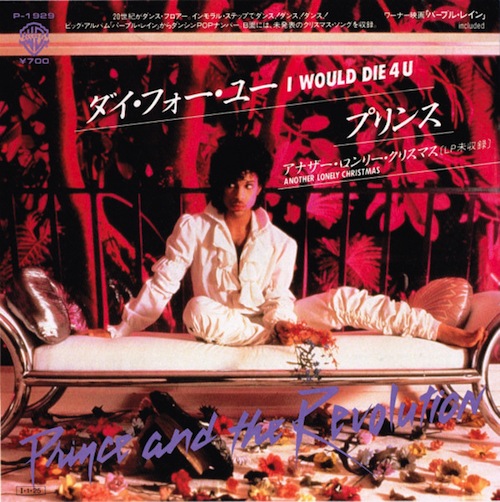 Prince And The Revolution
I Would Die 4 U
(Japan 7″, 1985)
---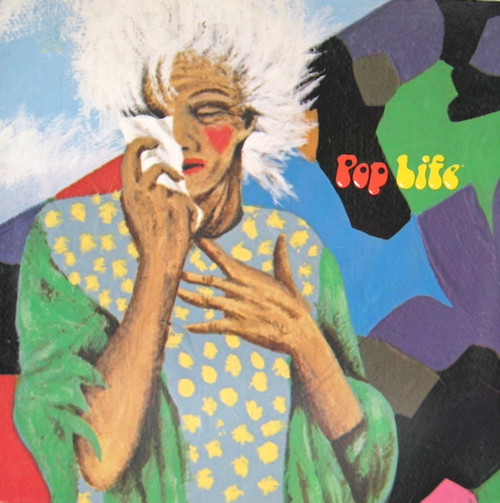 Prince And The Revolution ‎
Pop Life
(12″, 1985)
---
Prince And The Revolution ‎
Kiss
(7″, 1986)
---
Prince
Sign "O" The Times
(LP, 1987)
---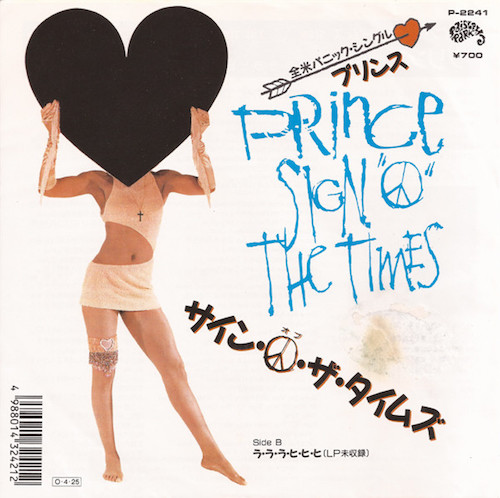 Prince
Sign "O" The Times
(7″, 1987)
---
Prince
The Black Album
(LP, 1987)
---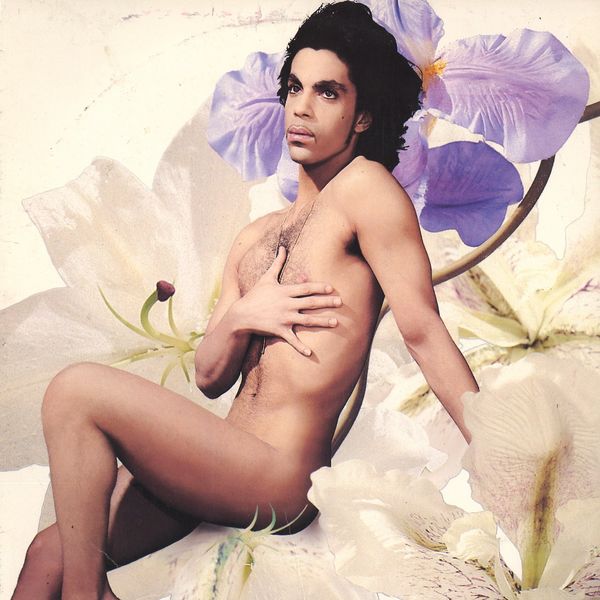 Prince ‎
Lovesexy
(LP, 1988)
---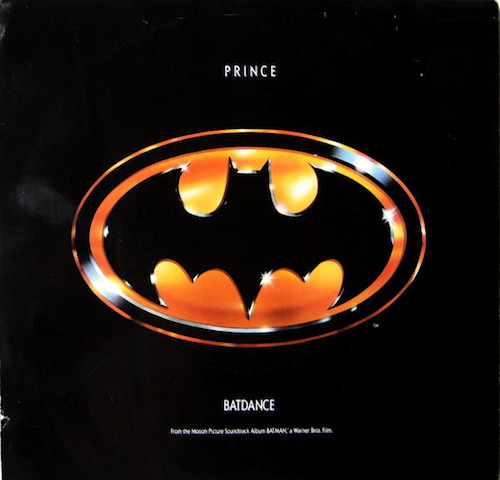 Prince
Batdance
(7″, 1988)
---
Prince
The Scandalous Sex Suite
(12″, 1989)
---
Prince & The New Power Generation ‎
Cream
(12″, 1991)
---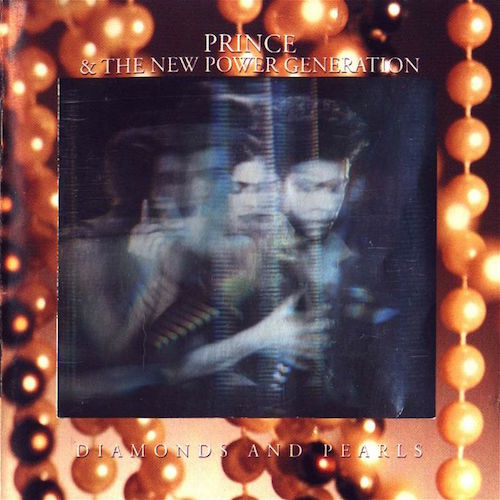 Prince & The New Power Generation
Diamonds And Pearls
(LP, 1991)
---
Prince ‎
Nothing Compares 2 U
(12″, 1991)
---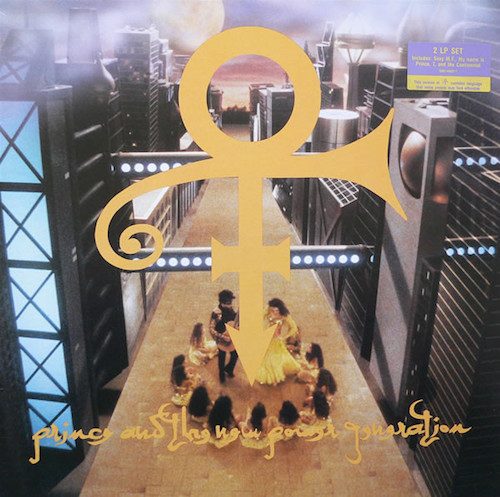 Prince And The New Power Generation
Love Symbol
(LP, 1992)
---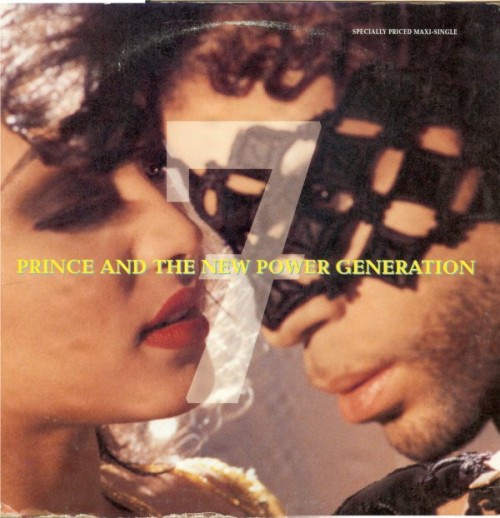 Prince & The New Power Generation
7
(12″, 1992)
---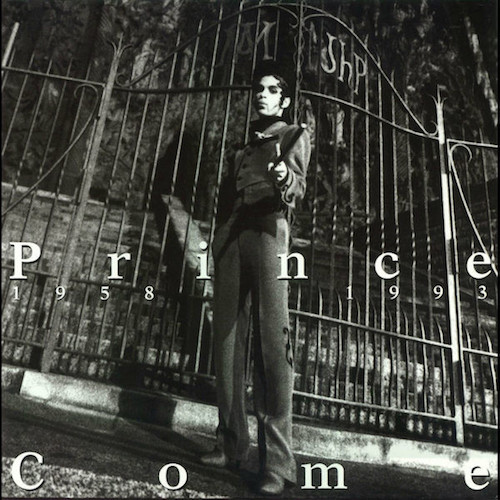 Prince
Come
(LP, 1994)
---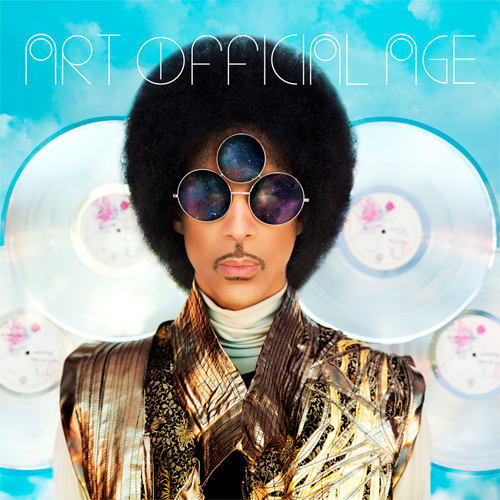 Prince
Art Official Age
(LP, 2014)