Published on
January 22, 2014
Category
Features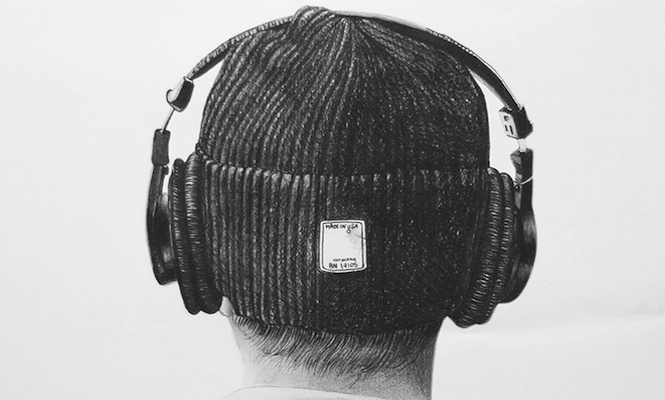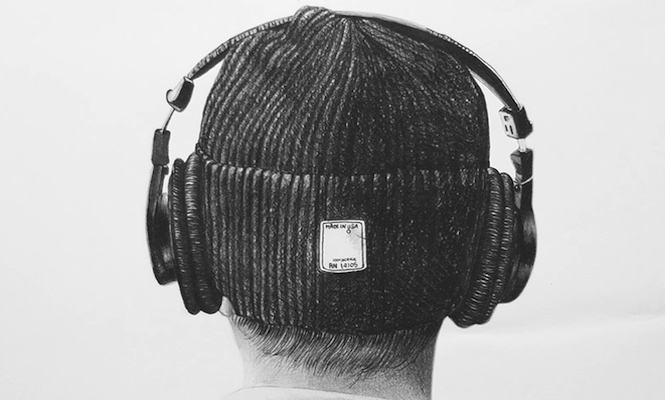 How do you go about soundtracking an art exhibition?
Despite their obvious overlaps, music and art are not always the most comfortable of bedfellows. As sound artist Haroon Mirza told us last year in conversation with Django Django's Dave McLean, music played in a gallery can utterly alter its reception and its meaning. By the same token, when Warp Records invited a handful of precocious producers to soundtrack a series of audio/visual installations at Tate Britain for an ambitious evening spent grappling with the finer points of the acid house/pre-Raphaelite crossover, the music radically shifted the way in which some of the most well-known paintings were appreciated.
Finding a balance between the two, The Vinyl Factory have teamed up with Something In The Attic to explore the sensitive art of curating music for an art gallery, with 8 DJs and producers explaining their choices in response to a series of fine pencil portraits.
---
Edited by Cedric Bardawil
---
Something in the Attic is pop-up gallery established in 2012 to provide an alternative to traditional art exhibitions by showcasing emerging talent in unconventional spaces and combining visual art with music. Founder, Cedric Bardawil explains that from inception, music was the differentiating factor for their exhibitions. For their latest show Back to Front he carefully selected 8 different DJs/producers to playlist for the gallery and respond musically to the series of drawings on display by Nettie Wakefield (b. 1987) and Ed Haslam (b. 1988). The selectors were briefed to create a sound that would complement the artwork rather than distract from it: for the most part without a strong beat or vocals. Due to the scale of the project (8 hours of music per DJ) the sound was created by programming albums, treating them as individual tracks so they led up to one another. For this feature we have asked each DJ to select one album that was representative of their playlist, with some background on why the album was chosen.
---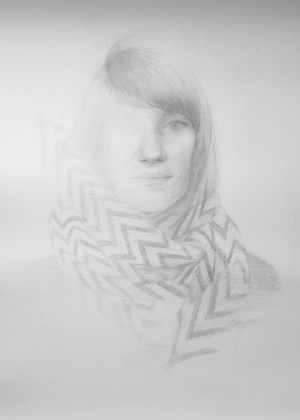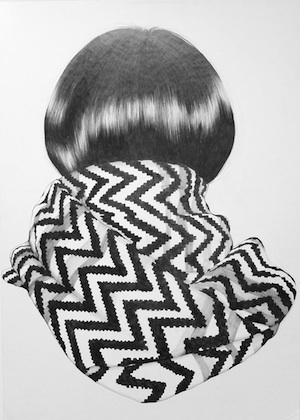 ---
Andrew Ashong (Sound Signature) chose: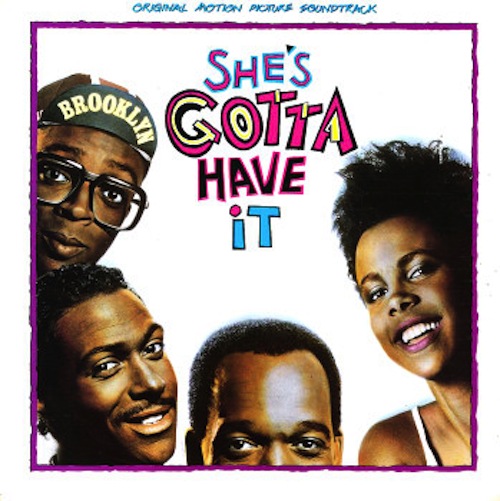 Bill Lee
She's Gotta Have It OST
(Island Records, 1986)
The Original Motion Picture Soundtrack to Spike Lee's She's Gotta Have It is a favourite of Andrew's. He explains: "Director Spike's father, Bill Lee, a prolific bassist and composer, delivered this body of work with what sounds like great love and sincerity. Just like the artwork on display, this very graceful modal jazz soundtrack remains aware of tradition without ever feeling dated or tired in any way. Understated and never over-indulgent, the tracks here are surprisingly concise, frustratingly short perhaps, but satisfyingly sweet all the same."
Listen HERE.
---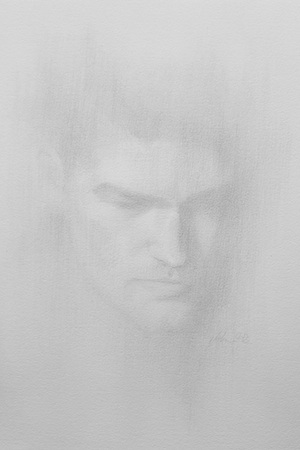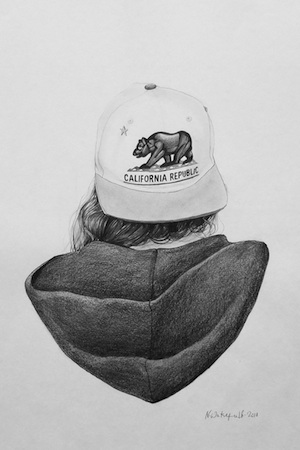 ---
Mark GV Taylor (BBE Records) chose: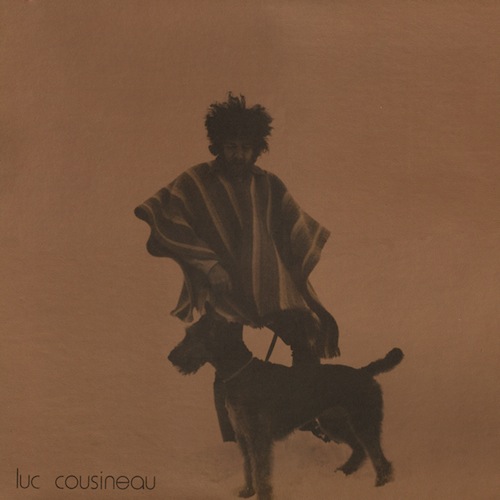 Luc Cousineau
Luc Cousineau
(Airedale Records, 1976)
Luc Cousineau originates from Montreal, Quebec. He had success at home in Canada in the early 1970s as the duet 'Les Alexandrins' where he sung alongside his girlfriend Lise Vachon, who later became his wife. In 1976 he released his first album under his own name, and created his own record label called Airedale Records. This LP incorporates jazz, bossa, prog & pop perfectly! Mark explains that listening to the tracks "Valse D'La Baie James" and "La Premiere Fois" highlight why this album was chosen for the gallery.
Listen HERE.
---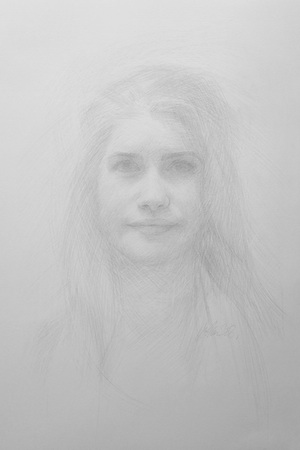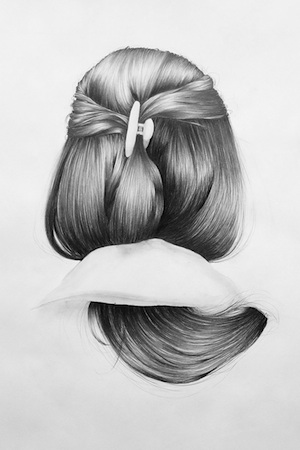 ---
Alex Black (John Peel Archive) chose: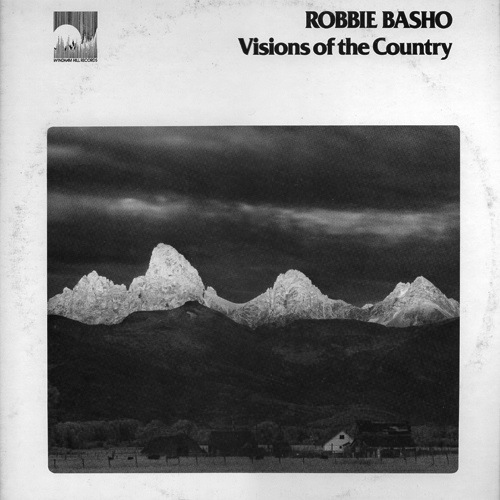 Robbie Basho
Visions of the Country
(Windham Hill Records, 1978)
Robbie Basho's Visions of the Country brings back memories of hazy bus rides and late nights in Croatia where Alex first discovered this LP several years ago. He explains: "Luckily late last year Gnome Life records acquired the master tapes and have put together an excellent reissue. As with the best LPs this has to be listened to in its entirety to be appreciated. It's melancholy, uplifting and spiritual in equal measure."
Listen HERE.
---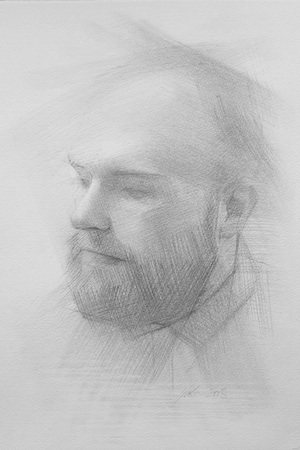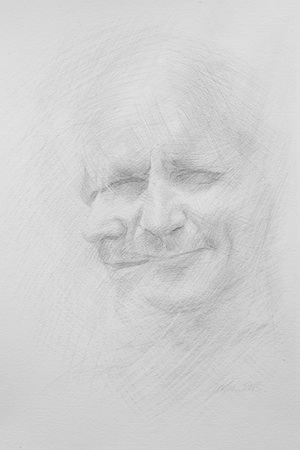 ---
Nick Hadfield (WHO Records) chose: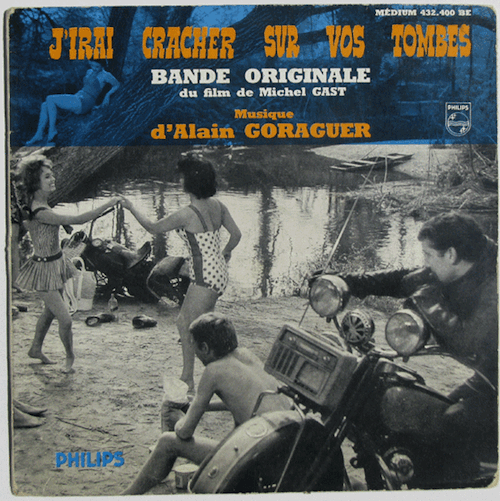 Alain Goraguer
J'Irai Cracher Sur Vos Tombes
(Phillips, 1959)
Nick recently got into French jazz musician Alain Goraguer through his incredible futuristic jazz funk soundtrack for Le Planete Sauvage which he says "is a little too out there for a gallery setting". However the soundtrack Goraguer produced for J'Irai Cracher Sur Vos Tombes is more traditional, a 1950s sleazy film noir jazz that he felt worked with the art on display.
Listen HERE.
---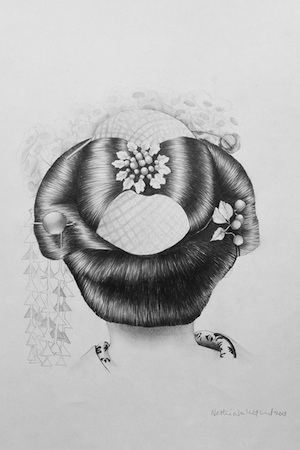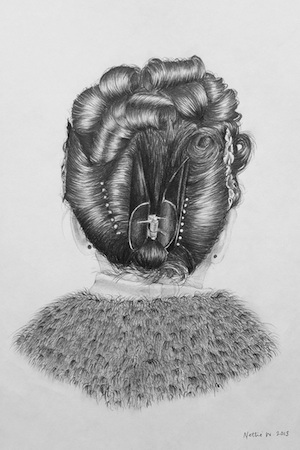 ---
Cedric Bardawil (Something in the Attic) chose: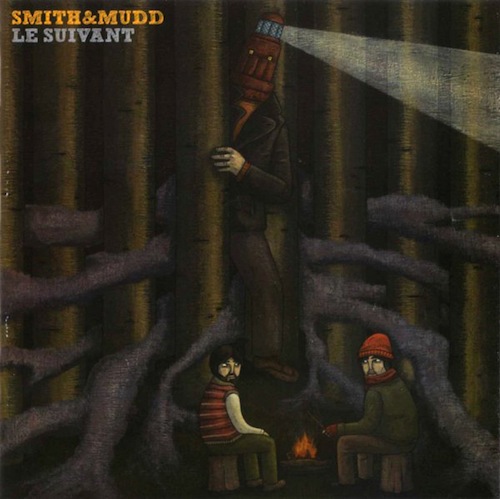 Smith & Mudd
Le Suivant
(Claremont 56, 2009)
Cedric felt the British duo, Smith & Mudd's album Le Suivant complimented the aesthetics of the art on display, it brings together old and new: you can hear Ashra-like guitar strings synonymous of the 1970s laid over a modern bassline. The album drifts from ambient sounds to a subtle groove. He explains: "there is also an analogy to be drawn between the traditional draftsmanship of Nettie and Ed's drawings and the production of this album".
Listen HERE.
---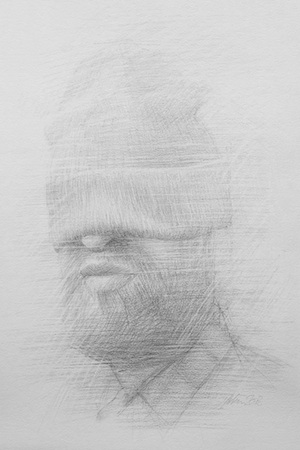 ---
Gatto Fritto (International Feel) chose: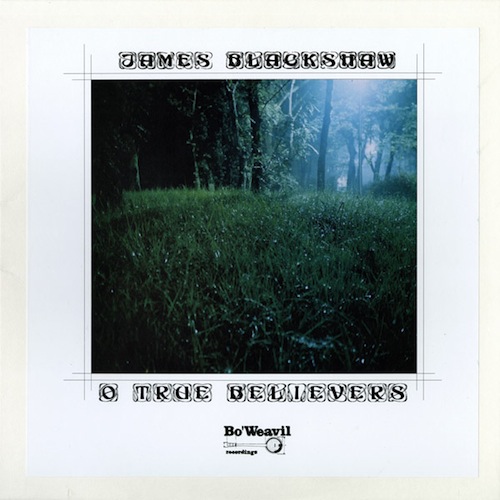 James Blackshaw
O True Believers
(Bo'Weavil Recordings, 2006)
James Blackshaw's LP O' True Believers is one of Ben's (Gatto Fritto) favourite records and features the epic track Transient Life in Twilight. He describes it as "hypnotic, melodic, meditative and beautiful" and for those reasons is what he would like to hear in a gallery setting, where visitors are able to appreciate an art form without unnecessary distractions.
Listen HERE.
---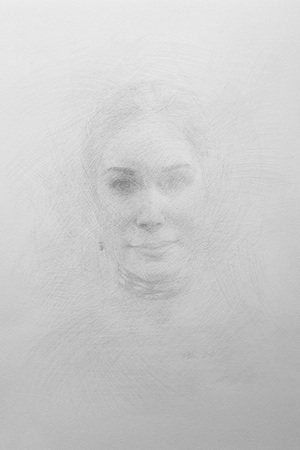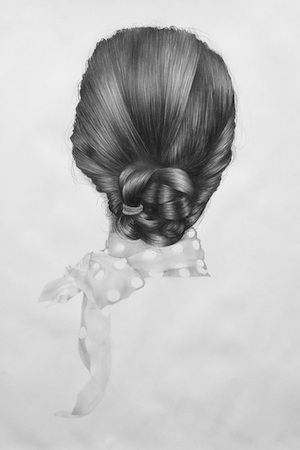 ---
David McFarline (Noncollective) chose: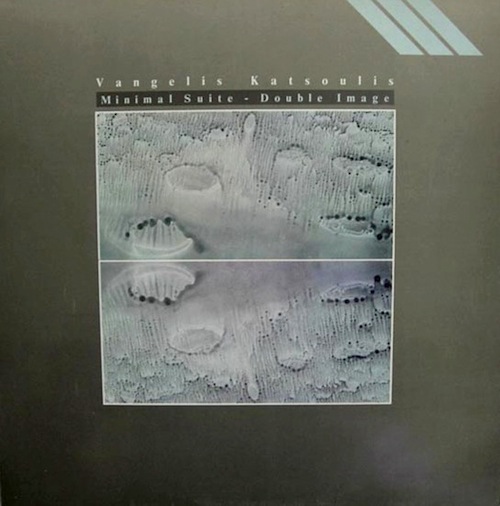 Vangelis Katsoulis
Minimal Suit Double Image
(Praxis, 1986)
David first came across the work of Katsoulis on the Into The Light Record's first compilation Into The Light: A Journey Into Greek Electronic Music, Classics & Rarities (1978 – 1991). Tako Reyenga (Red Light Records) later introduced David to other records by Katsoulis who was won over by the King of Greek Electronics. His ambient and new age compositions from the late 1980's are soon to be reissued on Vangelis Katsoulis – The Sleeping Beauties.
Listen HERE.
---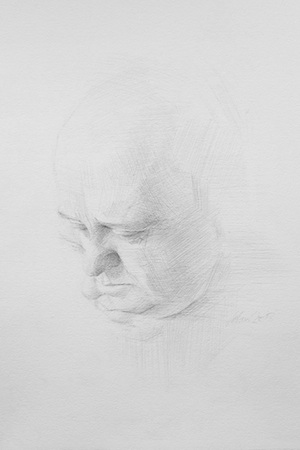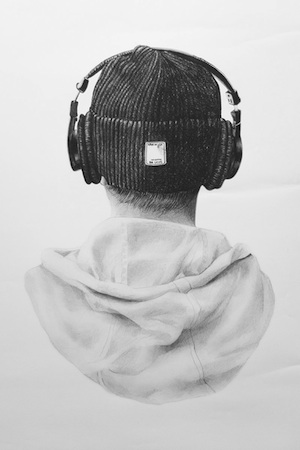 ---
James Cooper (ReviveHER) chose: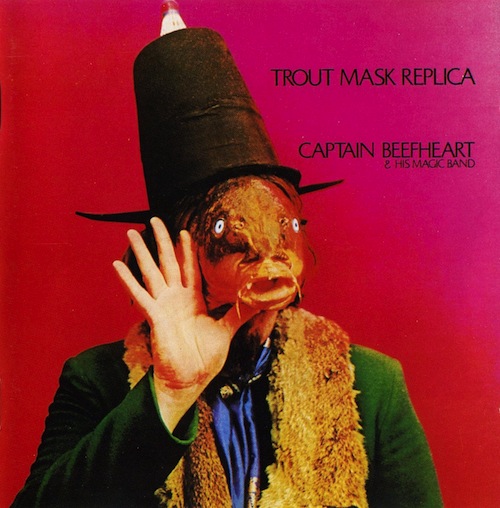 Captain Beefheart & His Magic Band
Trout Mask Replica
(Straight, 1969)
An ingenious album and evolutionary piece of lyrical and musical writing that shocked and disappointed most when it came out, only to be worshipped and fully appreciated in retrospect. James explains: "The band was locked in a house in Cucamonga for 9 months to write the album, only one person was allowed out each day to get the groceries and at this point they were in such belief that they were able to survive with little to nothing. Zappa visited to produce and record the album, which was done in 4 hours and one recording!"
Listen HERE.
---
For more information about Something In The Attic, visit their website.