Published on
September 3, 2014
Category
Features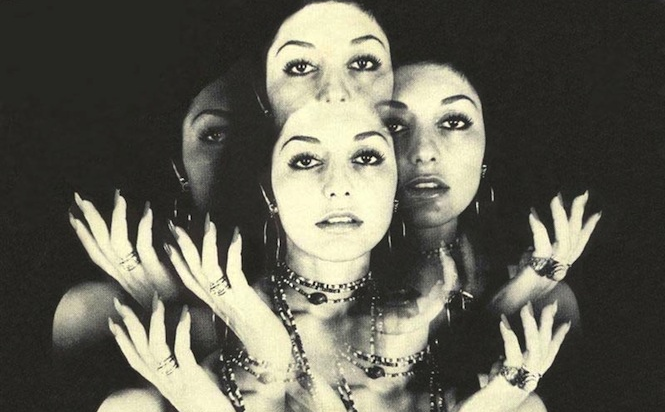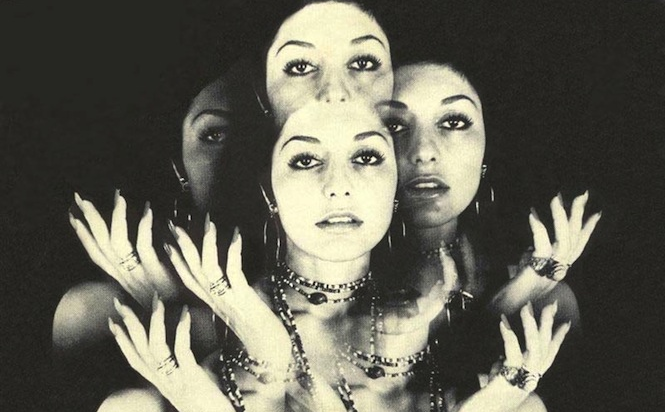 Fresh from hosting a definitive show on NTS Radio earlier this summer, Iranian-born London-based DJ Kasra V selects his 20 favourite Iranian funk, soul and disco tracks to accompany a super mix, made exclusively for The Vinyl Factory.
---
Words: Kasra V
---
Pop was first introduced to Iran in Qajar's dynasty with the invention of radio and the frequent trips the Qajar kings used to make to Europe, and especially France. They were great admirers of the European culture, and as a result, western influenced music slowly grew in popularity, maturing to eventually become more popular than traditional Iranian music, with the rise of stars like Viguen in the 1950s.
Perhaps the most interesting era of Iranian music was in 70s with the introduction of electronic instruments. Adopted by many home-grown musicians, the combination of traditional Iranian music and electronics helped create a unique Middle Eastern take on disco. Although the coming revolution and accompanying censorship meant this golden era was short lived, many of the most important singers managed to migrate from Iran to places like Los Angeles and London where they continued their work abroad.
Essential Iranian Funk, Soul & Disco Mix by Thevinylfactory on Mixcloud
Listen to the mix above and scroll down to read a little more about the records, which are among the most influential to emerge from Iranian artists between the 1960's and 1980's.
---
Googoosh
'Hamsafar'
Faegheh Aatashin AKA googoosh is one of the most influential singers in Iranian music. Googoosh has also starred in many movies too. 'Hamsafar' was a big hit and was soundtrack to a movie by the same name.
---
Dariush
'Saale Dohezar'
A political song from 1976 that was written three years before the Iranian revolution about the atmosphere of those days.
---
Siavash Ghomayshi
'Farangis'
Siavash used to write music for many Iranian singers and this was his first own album. Farangis was the title of his debut studio album too.
---
Zia
'Helelyos'
A classic iranian funk song. Zia sings about the beauty of the girls in south of Iran.
---
Kourosh Yaghmaei
'Gole Yakh'
From Kourosh's first album, this song even has covers in different languages. His catalogue has also been the subject of a concerted reissue campaign by LA label Now Again Records in recent years.
---
Googoosh
'Hejrat'
Released in 1979, The strings and Googoosh's vocals are breathtaking in this song. This video shows her performing at "Rangarang" which was the Iranian equivalent of Top of the Pops.
---
Kourosh Yaghmaei
'Havar Havar'
Degon refers to Kourosh as the godfather of Iranian rock , he has in fact re-issued an album of his works on "Now Again Records" and its as good as middle eastern rock can get.
---
Dariush Dolat-Shahi
'Zahab'
Released in 1985, Dolat shahi is the first iranian experimental musicians, his productions involves a mixture of modern synthesizers and traditional Persian instruments.
---
Habib
'Marde Tanhaye Shab'
One of the main figures of the golden era of modern Iranian music in 70s, this song is his biggest hit.
---
Faramarz Aslani
'Age Ye Rooz'
Taken from his first album in 1977 , Aslani is one of the best acoustic guitar players of Iran.
---
Hayedeh
'Shabe Eshgh'
A classically trained singer and one of the few Iranian singers who had a Contralto voice.
---
Hayedeh
'Golvajeh'
Another classic by Hayedeh, you can hear how great her voice was in this record.
---
Ebi
'Goriz'
A key figure of persian pop, Ebi AKA Ebrahim Hamedi is definately one of the best singers of his generation and this song was a major hit when it came out.
---
Dariush & Ebi
'Noono Paniro Sabzi'
First Collaboration between Dariusb & Ebi in 1989. They did another song together too but it was nowhere as good as this.
---
Faramarz Assef
'Rana'
This one was majorly influenced by reggae.
---
Betti
'Heleh Dan Dan'
This style of music is called "Bandari" which is the traditional sound of "Bandar" which means The port that is located in south of Iran by The Persian Gulf.
---
Marjan
'Kavire del'
There is a french version of this song too performed by Adja Pekkan called 'Viens Dans Ma Vie' but I personally prefer Marjan's voice.
---
Simin Ghanem
'Seeb'
One of the few female classical singers of Iran, released in 60s.
---
Fereydoon Foroughi
'Ghoozake Pa'
A really famous political song about the pre-revolution days of Iran.
---
Googoosh
'Talagh'
This song was written by "Shamaizadeh" for Googoosh and most of the song is based on 'Heaven on their Mind' by Andrew Lloyd Webber, one of the biggest Iranian records both in Iran and internationally.