Published on
July 7, 2022
Category
Features
Permanent Rotation is a new series in which producers, DJs, and musicians go deep on the albums that have inspired them. Seoul-hailing, minimalist producer/DJ duo Salamanda pick a record each – tracing the unexpected origins of their explorative, expansive approach to music-making.
Whimsical electronic duo Salamanda have made quite the splash since meeting in their Seoul, South Korea hometown in 2018 – the same year both of them started DJing and learning to use Ableton. Sala (aka Uman Therma) and Manda (aka Yetsuby) were united by their love of quirky ambient music — Korean and Japanese folk music, anime composers and avant-garde minimalists such as Jon Hassell have been named as reference points — and within three months had decided to make their own, together. Four years, four albums, and a bunch of singles later, they've channelled a penchant for eccentric themes and motifs (their artist name came from a salamander drawing sketched by Sala; their debut LP, Our Lair, was a sonic imagining of the creature's home) into delicate, fantastical soundscapes fit for haute video game soundtracks or art installations. Xylophonic notes join field recordings, gentle organic drumming, bird calls and sighs in their compositions, beguiling enough to earn Salamanda residencies on Lyl Radio in France and NTS Radio in the UK alongside praise from the likes of Crack and Pitchfork.
Salamanda might produce as a pair, but each artist wanted to share the record that helped shape them as individuals. For Sala, it was Shinsekai by Japanese tribal bass duo WaqWaq Kingdom; for Manda, Vol. 7th Issue by K-Pop progenitor Seo Taiji.
The first time Sala heard WaqWaq Kingdom's music a few years ago, she was in shock. "It literally felt like a shinsekai [new world] to me," she says. "From the Japanese traditional style min'yō tunes with dub and tribal rhythms, to a touch of nostalgic 8-bit sounds, Kiki's enchanting vocals and the marvellous album artwork..there are so many things to love about this record."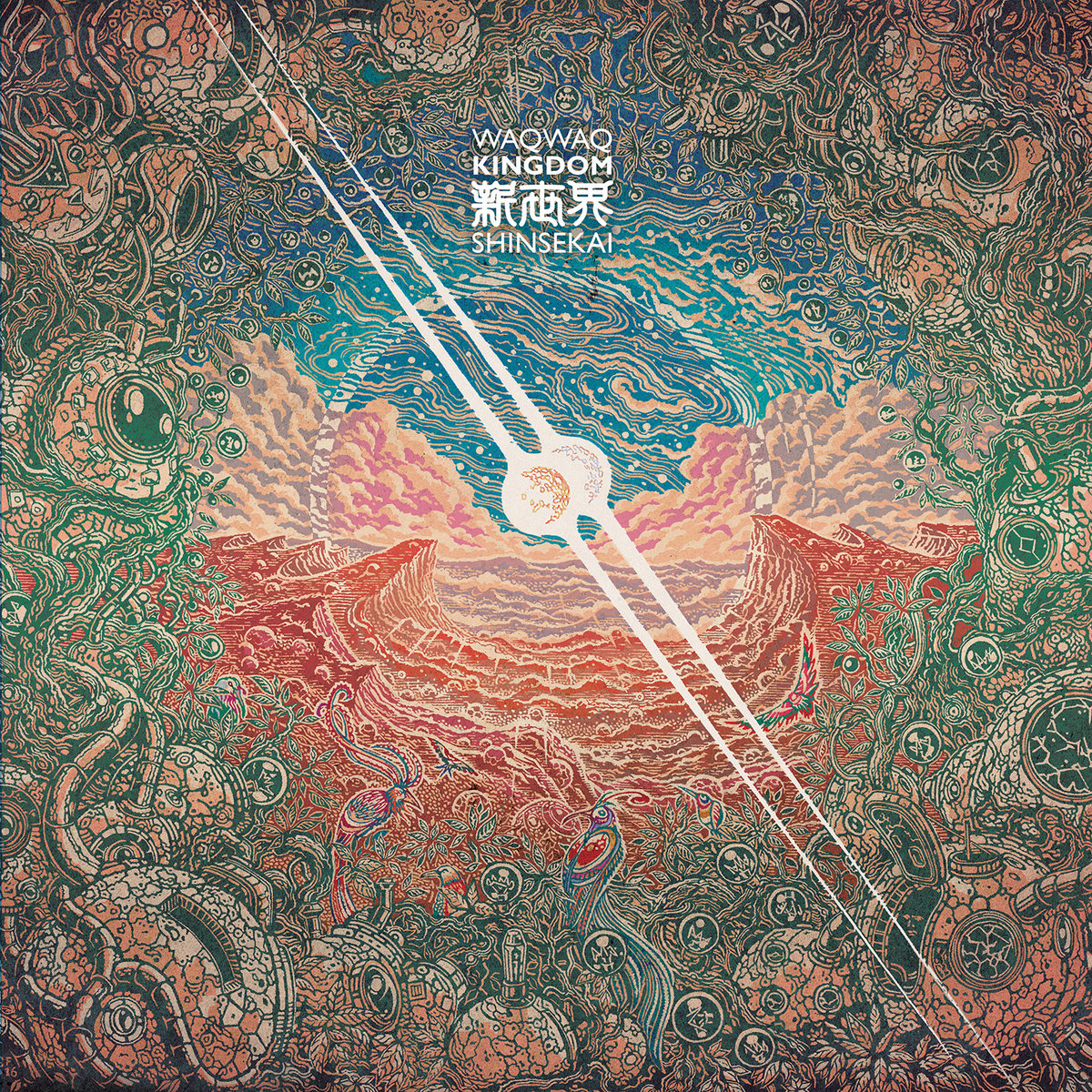 She cites the album's "trippy, shamanic" transportative qualities: the kind that jolt you out of your stupor and expand the possibilities of the here and now. "It makes me feel like I'm at a night time theme park full of neon lights and people wearing fuzzy animal costumes," she says. Closing track 'Bird' is the standout to Sala: "a concentration of their signature sounds, which I'm really into, and I love how the song develops towards the end."
As a young girl growing up in a devout Christian family, the music of Seo Taiji was off limits for Manda. The Korean artist had been accused of backmasking satanic messages in his songs (the accusations were later proved groundless), and his boundary-pushing music, influenced by Western pop, attracted consternation from politicians and local audiences alike. As a curious and rebellious teenager, Manda decided to check him out, kicking off a listening habit that became part of her daily routine (even now, she says, she still listens to Vol. 7th Issue at least once a week).
Manda names '로보트' [Robot] as her favourite track on the record. It's about a man who finds himself more dehumanised than the robot he played with during childhood. "The lyrics, 'it doesn't seem like I'm the hero of a blessed life,' in particular made me think about who I am and what my life is going to be like," she says.
For Manda, Vol. 7th Issue isn't so much inspiration for her own productions as it is a palate cleanser. "Listening to Seo Taiji's record or any other pop or rock music that sounds completely different to Salamanda's music every once in a while makes me feel refreshed and ready to work again," she says.
Sala and Manda will respectively drop WaqWaq Kingdom and Seo Taiji tracks into their DJ sets and mixes from time to time; the former adds "fresh and unique vibes to the dancefloor and mixes," says Sala, while Manda loves the nostalgic, bonding effect of Seo Taiji on crowds. "While these two records may not have directly provided great influence on the music we create, they represent our musical journeys, our hunger for fresh sounds and ideas, and the spectrum of music that we navigate – from nostalgic gems to fresh new sounds," the duo explain.
Some psychologists say that the people we admire most are those with whom we share similar qualities, even if we can't yet recognise those qualities in ourselves. In the case of Salamanda, it's easy to see why they're drawn to experimental renegades such as WaqWaq Kingdom and Seo Taiji: Salamanda, too, are eschewing convention and precedent for something much more exciting – a sound they can truly call their own.