Published on
November 7, 2022
Category
Features
Amritpal Singh Kullar and Arjun Singh Lotay explore the history of Panjabi folk music and its deep-rooted connection to vinyl culture.
Documenting the origins of any genre is a difficult task. Documenting the origins of Panjabi folk music, or really any cultural expression that is as rooted in the customs and traditions of a people from the Global South, is a momentous one. As with any sort of folk music, Panjabi "lok sangeet"—literally, the music of the people—has a history that stretches back for centuries; and, to some extent, the very nature of "Panjabiyat" (in other words, "Panjabi ness") is a product of that cultural heritage.
Indeed, Panjabis, across both present-day India and Pakistan, are united in a distinctly textual way, as pre-Partition Panjab saw the emergence of a musical culture that reconfigured religious, romantic and heroic tales with the accompaniment of traditional instrumentation—the dhad, sarangi, dhol, tumbi, algoze, and so on. 
It's telling, then, that the first Panjabi-language songs to be recorded and distributed on wax were semi-classical ballads sung in various different raags by some of the foremost Indian superstars of the time, including Bengali singer Gauhar Jaan. Although it's difficult to say for sure, it would be fair to assume that, during the early twentieth century, recorded music was very much a privilege exclusively accessible to the urban elite.
What's more, this was British India—the music, as with all cultural forms, was expected to align with the imperial sensibilities of the British Raj. In that sort of climate, the folk tales of Dullah Bhatti and Mehru Posti, legendary bandits that rebelled against the Mughal Empire's tyranny, were hardly going to be deemed appropriate for consumption.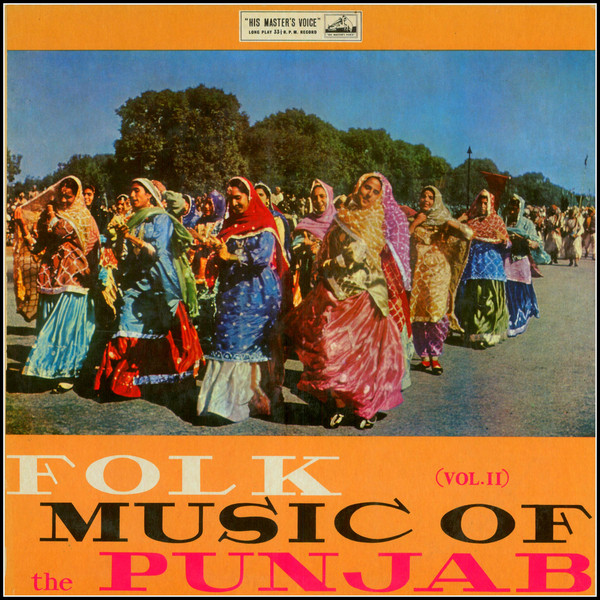 Independence from British rule brought with it the gradual democratisation of music in the subcontinent and, as a result, the diversification of the music industry as a whole. His Master's Voice (HMV), the London-based, EMI subsidiary, retained its pre-independence position as the predominant label of the subcontinent and Panjabi folk music went from being unheard by the masses to having large-scale, national distribution. Various regional forms of folk music emerged onto the market in substantial numbers, and Panjabi folk singers like Lal Chand Yamla Jatt, Surinder Kaur and Asa Singh Mastana became household names virtually overnight.
Their voices were more directly representative of Panjabi culture and Panjabi sensibilities than those of the pre-independence superstars that came before them. Yamla's "Das Main Ki Pyar Vichon", a genre-defining break-up song that sees the singer-songwriter lament on the false promises of a lover, epitomises the sonic nature of Panjabi folk: raw, almost raspy vocals, underlined by a thumping percussion beat and the hypnotising stringed drone of the tumbi. 
Naturally, when we compare it to the present day, we can see some prescient changes in how Panjabi music is produced, performed and received. The rise of prominent artists from the diaspora (especially from Canada) has precluded a sonic shift within the mainstream consciousness. The most popular Panjabi music today incorporates little-to-no Panjabi instrumentation; instead, the focus is on stadium anthems that mirror music in the global charts. Names like AP Dhillon and Shubh are emblematic of this shift, placing grandiose vocals onto trap beats and emulating iconography reminiscent of West Coast gangsta rap.
Despite this, however, the new generation of Punjabi artists clearly maintains a connection to the forbears of the Punjabi folk tradition – alongside the more bombastic mainstream lies a Punjabi folk underground that is both experimental and reverential. 
Although mainstream acts, like Karan Aujla and the late Sidhu Moosewala could be seen paying homage to Panjabi folk, it has flourished more so in the UK underground. Tracks like Raf-Saperra's "Kehra Pind", Steven Sahota's "Bhagat Singh" and Princ3's "Jatt Sher" are just some examples.
Meanwhile, Birmingham's G.S. Nawepindiya has reimagined folk compositions in the light of Sikh devotional music, grounding the musical lineage of Panjabi folk within an even more expansive, and historically significant, history of "Dharmik Geet". That's all before discussing the meteoric rise of Yung Singh, as well as producers and DJs like Medley P, manj and The Culprit, who have blended Panjabi folk with Garage, Jungle and D&B on some of the biggest stages in the world—including Glastonbury.
View this post on Instagram
That's all to say that, in spite of the shifts that have taken place over the last twenty years in the sonic landscape of Panjabi music, there is an uninterrupted lineage of drawing upon, and paying homage to, the groundbreaking music of the Panjabi folk era. Singers like Kuldip Manak, Surinder Shinda, Amar Singh Chamkila, Mohd. Sadiq and Kartar Ramla solidified the very essence of Panjabi folk music in the early-to-mid 1980s, with legendary music director Charanjit Ahuja being the conductor of the entire affair. Their music lives on to this day — whether in its original form or through covers and remixes—because that music itself was composed and produced with an extraordinary degree of soul.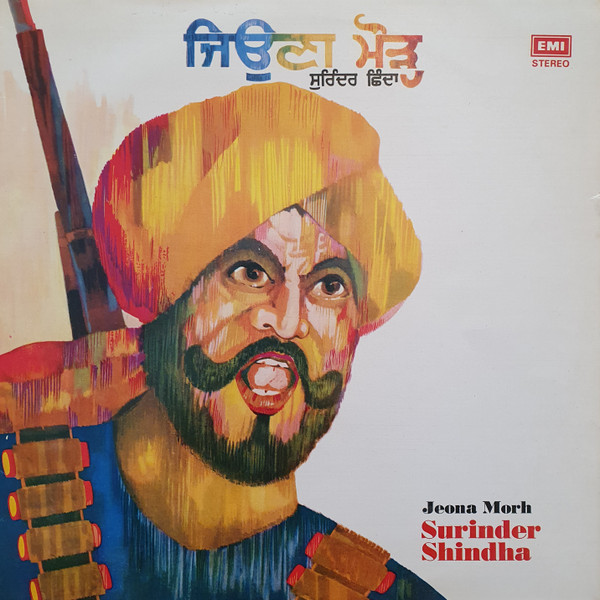 A dimension to this that is often forgotten is the effect that vinyl itself had in making this happen. Concurrent with the rise of singers like Surinder Kaur, albums began to be accompanied by artwork. Almost immediately, records were adorned by colourful and abstract pieces of art, as though the artists themselves had been let off their leashes. This was particularly the case for devotional LPs and, as they were decorated with images of religious significance, families that may not have bought other materials were inclined to buy these, decorating their homes with these beautiful vinyl sleeves.
By the 1980s, LPs and EPs were adorned with colourful photographs of singers, each with their own distinct style and, from release to release, each had their own distinct typeface. With the help of vinyl, the likes of Manak, Shinda and Chamkila were able to imprint their personalities upon wider audiences; their larger-than-life personas were as much due to their own abilities as they were to the unsung, but undoubtedly vital, contributions of designers like Amalesh Dev.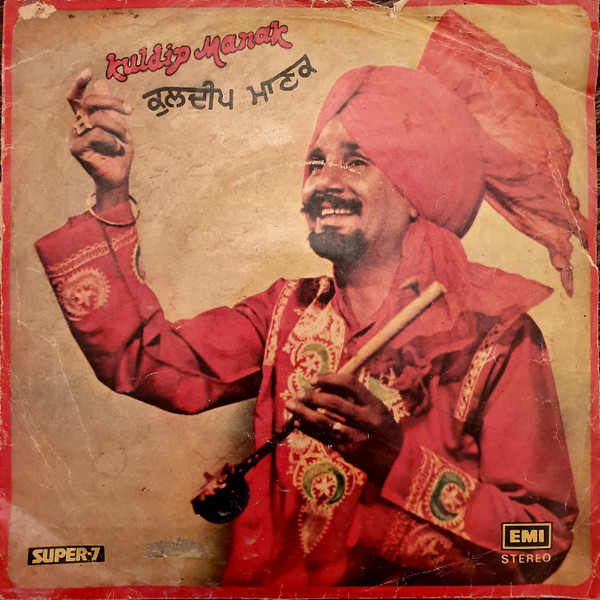 The prevailing sentimentalism among the diaspora for Panjabi folk music is, more accurately, a sentimentality for the vestiges of pre-modern Panjabi culture. In an era of almost disposable music, the very tangible nature of vinyl is emblematic of a bygone era; the same goes for the instrumentally rich music, the self-evidently powerful vocals and the highly abstract art that foregrounded the entire package. The recordings capture a Panjab that no longer is — an untouched, unhampered, agrarian-based, village-centric lifestyle. 
The substantial followings that Instagram pages like @retropunjabi have built up reflect that; the homegrown support that unabashedly folk performers continue to receive reflects that and, ultimately, the fact that Panjabi folk records are bein resold every day, some in the thousands of pounds, also reflects that. The present-day renaissance of Panjabi folk is underpinned by a nostalgia for a bygone Panjab that you can only get unmediated access to through the sonic and artistic richness of Panjabi folk vinyl.
Words: Amritpal Singh Kullar and Arjun Singh Lotay