Published on
April 6, 2016
Category
Features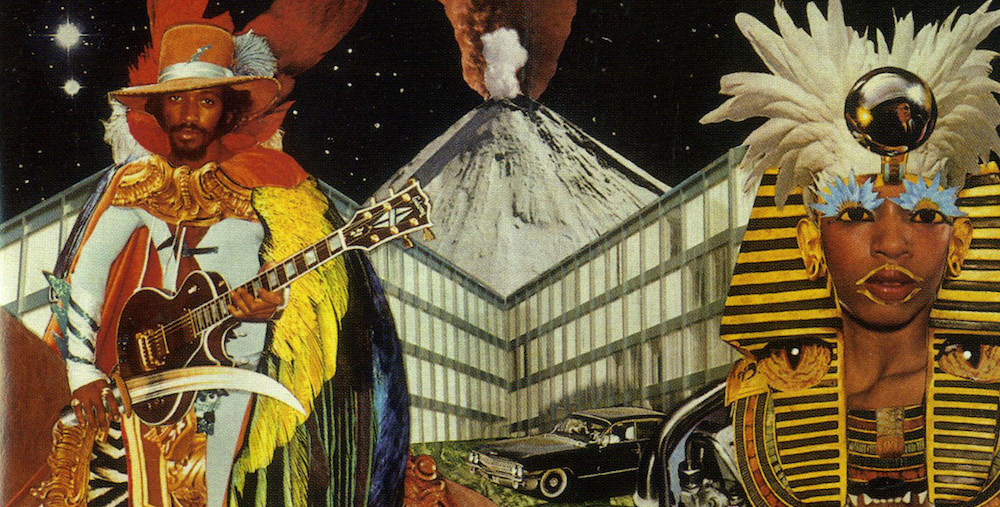 George Clinton might take the spotlight but just about everyone in the Parliament-Funkadelic collective had their own moments to shine. Here are 10 of the best solo albums and rarities to get beamed down from the Mothership over the years.
---
Words: Nate Patrin
---
Few acts cover all walks of record-collector life quite like the musicians who, under the guidance of George Clinton, operated the Parliament-Funkadelic collective. They're the kind of band that can bridge fans of Dinosaur Jr. and Dam-Funk, Todd Rundgren and Toddy Tee, Sun Ra and Egyptian Lover – all in a decade's work for a band that was as comfortable doing acid rock as they were pumping out electro. And while Clinton might be the largest-looming figure in the band's public eye, just about anyone and everyone affiliated with them at some point in time had their own moments to shine – some of them in surprising ways.
Of course, if you know that, then you probably also know about Maggot Brain and One Nation Under a Groove and Mothership Connection and Funkentelechy vs. the Placebo Syndrome and Computer Games and Stretchin' Out in Bootsy's Rubber Band and just about anything else to cross Dr. Dre's SP-1200. That's the thing about discographies of P-Funk's size and caliber: picking out the gold is a lot trickier when there's enough of it to throw your back out trying to carry it all.
They were nothing if not productive, a collective that still let their individuality be felt when they were split into their component parts, or left to evolve on their own. At one point in the late 1970s, P-Funk actually had more side projects than most bands had actual new songs, and yet the braintrust still had enough in the tank to keep it all from running thin or feeling redundant.
So let's shine some light on a few of the lesser-touted (but still spin-worthy) releases to get beamed down from the Mothership over the years, with a focus on some rarities, spinoffs, and releases from individual members of the band.
Listen in the playlist above and scroll down to check out the records individually.
---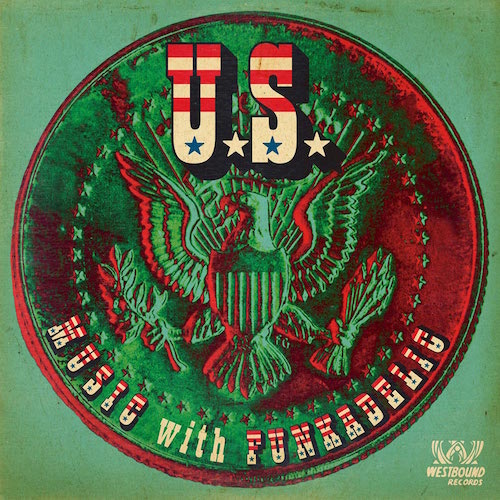 U.S. Music With Funkadelic
U.S. Music With Funkadelic
(Westbound Records, 2009)
This 2009 Westbound release of this 1971 side project/collaboration sounds deep in the spirit of the great psych-funk LPs like Cosmic Slop and Standing on the Verge of Getting It On that Funkadelic would be putting out a couple years after this rarity's recording. One good reason for that: the presence of Garry Shider, lead vocalist and guitarist of United Soul at the time, who would soon become an integral part of P-Funk proper. Another strong reason? Early versions of later Funkadelic deep cuts like 'This Broken Heart' and 'Baby I Owe You Something Good', as well as super-heavy anthems like 'Be What You Is' and 'Rat Kiss the Cat on the Naval'.
---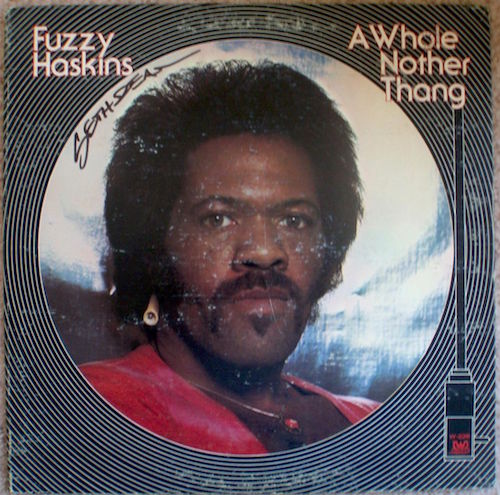 Fuzzy Haskins
A Whole Nother Thang
(Westbound, 1976)
Singer Clarence "Fuzzy" Haskins was a Parliamentarian from their '50s doo-wop beginnings, and had nearly twenty years under his belt by the time he cut his first solo record. Though George Clinton had no songwriting or production credits on A Whole Nother Thang, it's still heavy on P-Funk alumni (Bootsy Collins, Tiki Fulwood, Bernie Worrell, Cordell Mosson, and more). But it's less an all-star Mothership get-together than a classic-style late '70s R&B record that gives Haskins' gutsy vocals a spotlight to shine in. Uplift anthem 'Love's Now Is Forever', empathy ballad 'I Can See Myself in You', and off-kilter come-on 'Cookie Jar' are highlights.
---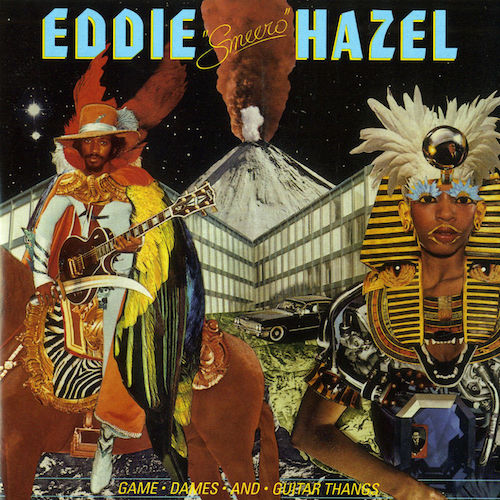 Eddie Hazel
Game, Dames & Guitar Thangs
(Warner Bros, 1977)
Not just one of the most talented guitarists to play with P-Funk, but one of the greatest guitarists of all time, Eddie Hazel's explosively melodious style picked up right about where Hendrix left off and sealed a long-running reputation with his solo on 1971's 'Maggot Brain'. The only solo album he released during his lifetime (and a cut-out-bin casualty that made it a major collector's item), Game, Dames & Guitar Thangs is the kind of six-string pyrotechnics display that you could expect from a guitarist of his caliber. But it's also a canny funk-goes-rock move with a West Coast-shiny take on 'I Want You (She's So Heavy)' and easily the most heartwrenching 'California Dreamin" cover ever cut – turns out the man could sing, too. Newly reissued on Be With Records.
---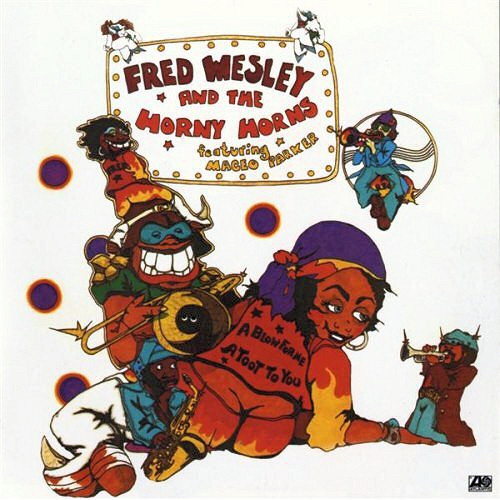 Fred Wesley & the Horny Horns featuring Maceo Parker
A Blow for Me, a Toot to You
(Atlantic, 1977)
In the midst of a goldrush of P-Funk solo releases, this brass-section showcase was a fantastic sort of oddity – think of it as George Clinton's answer to the J.B.'s, complete with the trombone and sax player that made those early '70s James Brown sides so fantastic. The extended jams on his record – including an immaculate 9-plus-minute revamp of '74 Parliament classic 'Up for the Down Stroke', the oft-sampled 'Four Play', and a spiritual soul-jazz take on Wesley's composition 'Peace Fugue' – are the ideal exhibition for one of the most integral elements of Parliament's mid-late '70s sound.
---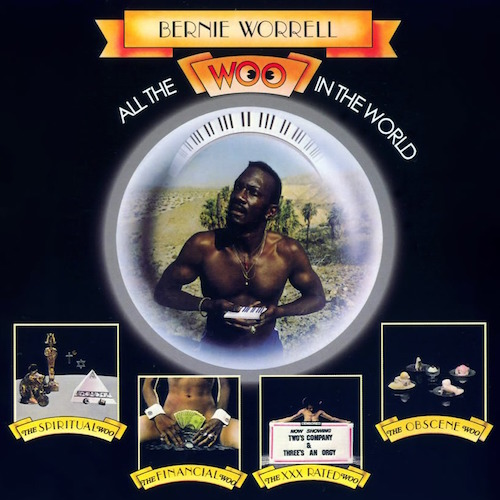 Bernie Worrell
All the Woo in the World
(Arista,1978)
P-Funk's keyboardist is one of pop music's great mad scientists – the synthesized bassline from 'Flash Light' alone should sell you on that. While he was more of a sideman and session player than a frontman for the first couple decades of his career, his '78 solo LP All the Woo in the World reveals that it was more a matter of him just being so damn busy than anything having to do with personal inspiration. Another all-hands-on-deck effort from the Mothership collective, Bernie's only top-billed release until 1990's Funk of Ages does its part to put his state-of-the-art idiosyncrasy at the forefront.
---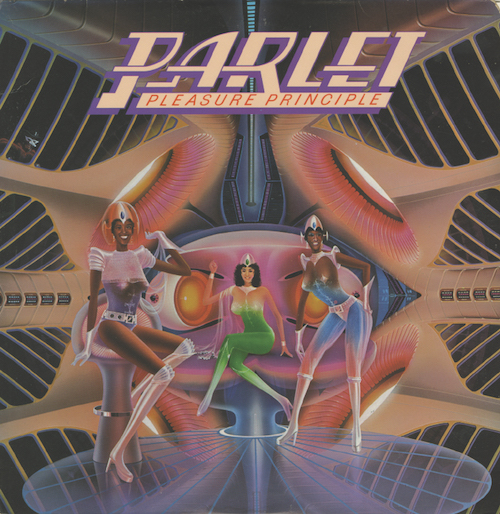 Parlet
Pleasure Principle
(Casablanca Records, 1978)
One of two female vocal groups to emerge under the aegis of George Clinton with a breakthrough debut in '78, Parlet (Mallia Franklin, Debbie Wright, and Jeanette Washington) emerged in an absurdly prolific time for P-Funk spinoffs. Parlet not only gave Clinton a chance to flirt a little more with disco-tweaking arrangements ('Pleasure Principle') and smooth slow jams ('Mr. Melody Man'), but let three talented singers step out from backup-vocal status to headline their own thing. The result was a solid R&B set that peaked with a gutsy take on 'Cookie Jar' and the soaring 'Are You Dreaming?', which features one of Worrell's great under-heard keyboard performances.
---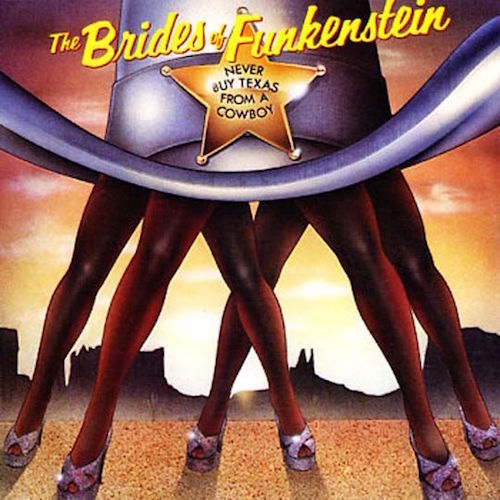 The Brides of Funkenstein
Never Buy Texas From a Cowboy
(Atlantic, 1979)
Where Parlet emerged from the ranks of P-Funk's roster of backup vocalists, the original Brides of Funkenstein were held down through multiple lineups by Dawn Silva, who'd already been part of a strong vocal ensemble with all the Family Stone veterans on Sly Stone's High on You. Singing partner Lynn Mabry left after their '78 debut Funk or Walk put them on the map, but the Mk II Brides reconvened as a trio on their sophomore LP and left a serious mark on the P-Funk diaspora's discography from the blistering 15-minute workout of the title track on down.
---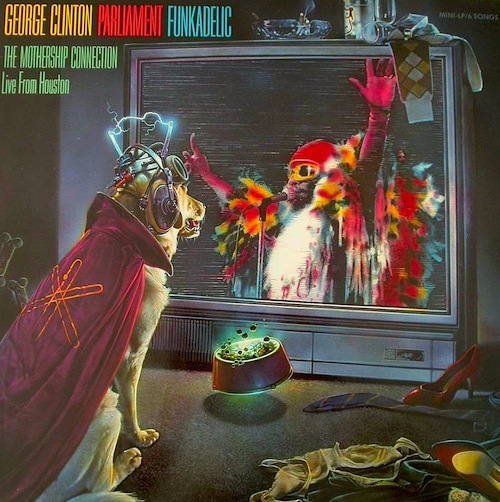 Parliament-Funkadelic
The Mothership Connection, Live from Houston
(Capitol Records, 1976/1986)
There are plenty of strong documents of P-Funk at their live peak, but thanks to label concerns and rights, not enough that actually encompass the full greatness of a Parliament-Funkadelic show featuring the best of both catalogues. Overshadowed in availability by 1977's all-Parliament set Live: P-Funk Earth Tour, their Halloween '76 stop in Houston – fully made available on video nearly 20 years later – was doled out piecemeal as part of this sampler LP that featured some of George Clinton's best solo cuts on the flipside. It's worth it for the bomb-drop 'Mothership Connection' into 'Dr. Funkenstein' segue alone.
---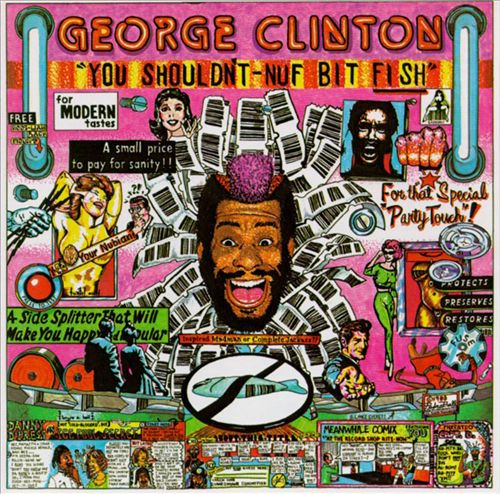 George Clinton
You Shouldn't-Nuf Bit Fish
(Capitol Records, 1983)
Computer Games might've been the album that maintained Clinton's commercial viability after the P-Funk brand went on hiatus, but its followup was just as strong, a deep dive into electro, hip-hop, and boogie funk that was one of Clinton's closest engagements with the zeitgeist of the '80s. The irreverent Afrocentrism of 'Nubian Nut' plays at Clinton's goofier side, while other tracks have him celebrating women who spread their love ('Quickie') and clowning dudes who won't ('Stingy'). The whole record is tailor-made roller-rink euphoria, with Bowie answer record 'Last Dance' in particular being the tightest of jams. It's also his last go-around with most of the original P-Funk lineup backing him up, and proof they weren't close to being creatively spent.
---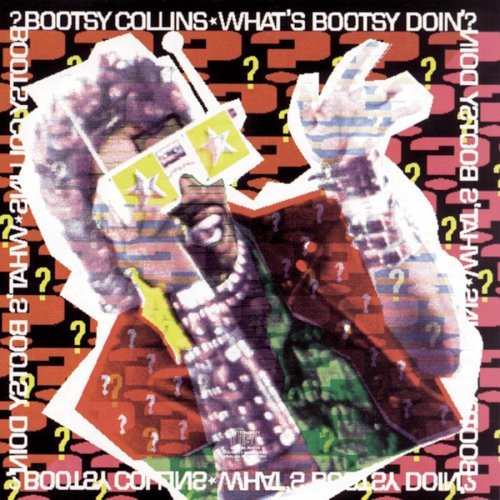 Bootsy Collins
What's Bootsy Doin'?
(Columbia, 1988)
The one release on this list that could be feasibly called a "comeback record", What's Bootsy Doin' served as both Bootsy Collins' first album in six years and his best in twelve, albeit for very different reasons than the super-seventies space-bass showcase Stretchin' Out in Bootsy's Rubber Band. Bootsy's characteristic slickly quavering voice and snap-tight basslines find a powerful foothold in the electro-funk sound of the late '80s, the answer to the album's titular question apparently "getting deep into Prince, New Order, and Jam/Lewis" if tracks like 'Shock-It-To-Me' and 'Party on Plastic' are any indication.