Published on
January 3, 2017
Category
Features
Communist Czechoslovakia gave rise to some incredible records.
It's a story that the newly launched Little Beat Different label hopes to tell with its initial string of releases. Run by a collective of London-based DJs originally from Central Europe, the label is dedicated to unearthing old funk, disco, pop and synth gems from the region.
Their first release revisits the work of Pavel Růžička and Petr Dvořák who formed as pioneering electronic duo ORM in the late 1970s. Besides producing music for pop celebrities including Karel Gott, they also released independent records using impressive DIY approaches with state-of-the-art synths, often smuggled into the country in secret.
With the music now available for the Western market, the maverick duo share tales from this tumultuous time.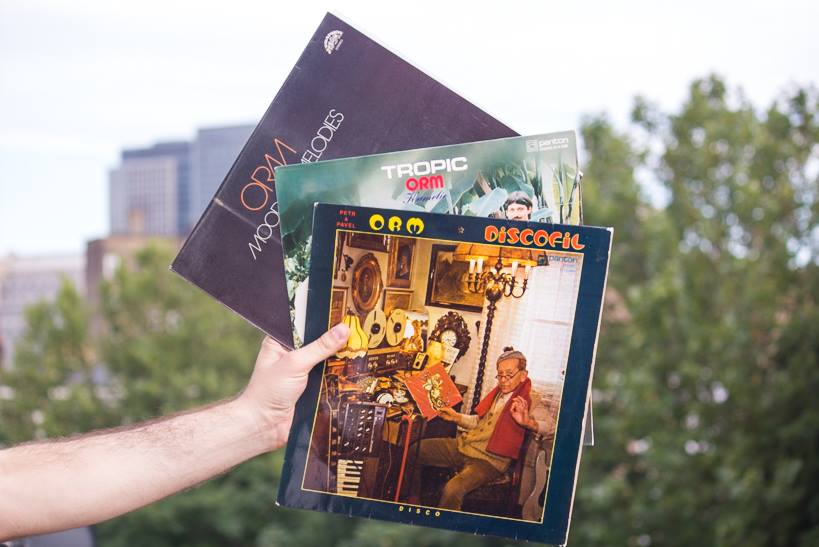 Tell us about how you met and the beginnings of ORM.
Růžička: Me and Petr met at high school and began to play in one of those amateur bands. We loved B.B. King and James Brown so we played them often, those were our musical beginnings. This was around 1970, two years after our Soviet friends besieged Czechoslovakia, and the country was crippled by normalisation. That meant a total end to live performance of this sort of music here. Clubs were closed. Regular checks were imposed as the so-called "set list check" through which higher authorities judged whether certain tunes could be performed. That was a catastrophe for music deemed to be too "Western", and for us that meant we simply couldn't live off it anymore. So we ended up forming a band with our friend Kosťa Ruchadze, and went on to tour clubs in the West, Austria, Switzerland, and Germany.
There used to be an agency that would facilitate touring. Surprisingly, the Bolsheviks were quite open to that for one simple reason: musicians would bring cash back to Czechoslovakia. Well, they'd get only vouchers, which were then called bons, but still it was an immense advantage to be able to travel out of the country. Firstly, it was quite uplifting to keep in touch with Western culture, but also because it was possible to obtain new instruments and bring them back home. Don't forget that back then it was hard to even get some proper guitar strings over here.
After some time travelling with other renowned bands and artists such as the actor and singer Josef Laufer, me and Petr decided it was time to go "freelance" – which basically meant jobless. At the beginning it was a bit wild, but since we were always very frugal with money, we managed to save up quite a bit. In a few years time, we could finally afford to buy our first recording studio, albeit very small and basic. And that's how ORM was created.
Diskofil was the first album we made, yet it did achieve quite a commercial success. This paved the way for producing albums for other artists, including the Kamélie duo which was big for us at the time. We produced their first release that proved to be a phenomenal success… even by Czechoslovak standards!
The sleeve artwork is incredible, who is that photographed on the cover?
Růžička: The person is our old friend JUDr. Luboš Heteš. He was a noble man – quite literally as his blood had traces of aristocracy. He loved classical music and played the violin very well, although he worked as a lawyer all his life. We loved visiting him as he was really fun to be with. He'd always tell the same jokes – but every time we visited next, he'd ask – "have you heard this one?" Of course we had but we let him tell us for tenth time anyway and everyone was on the floor laughing. So we asked him if he could pose for the Diskofil cover. We were unsure if he would agree to it, but despite his reputable profession, he agreed.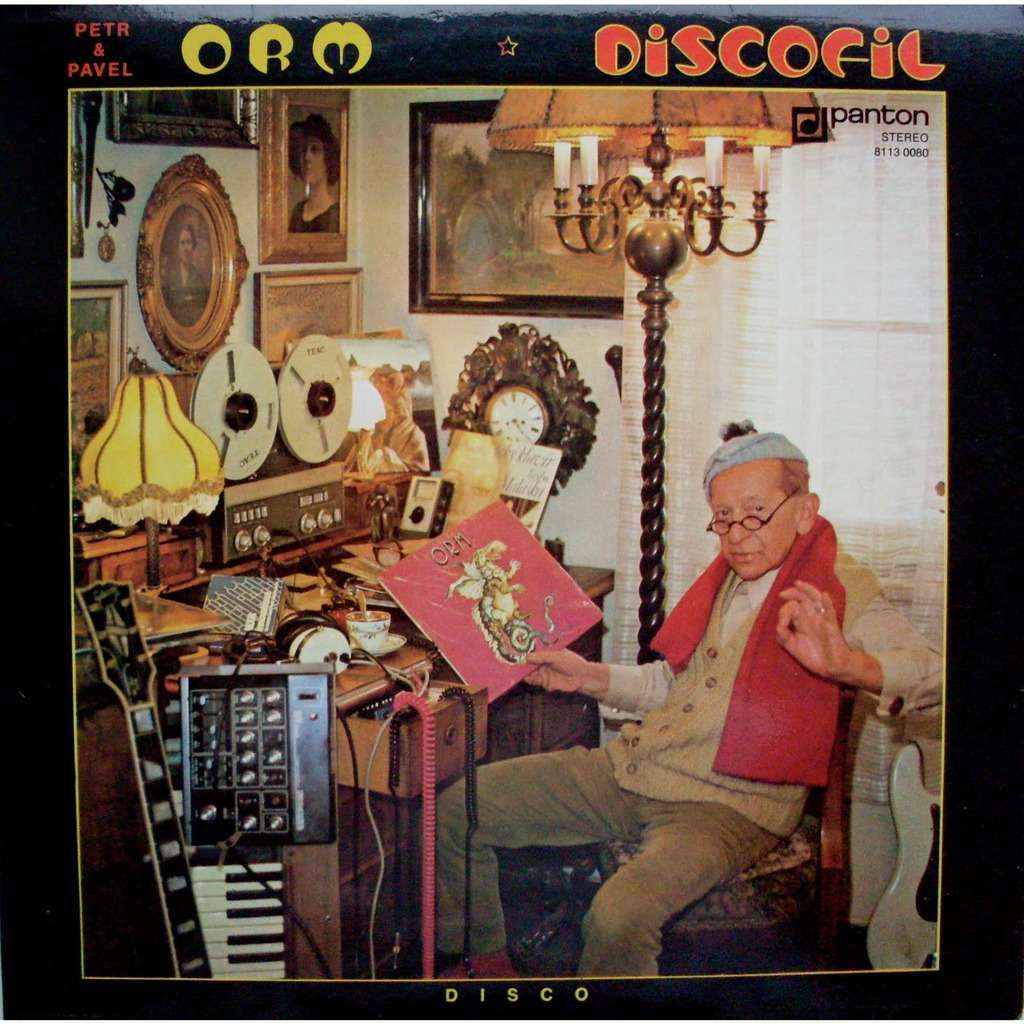 Your album Tropic was created using a smuggled synthesizer, probably the first of its kind in Czechoslovakia. How did people at home respond to the record?
Růžička: The problem was, we'd been focused on exploring electronic music coming from the West, but no one really knew it here. We made a few tracks but radios would never pick up on it. For example with our rework of JS Bach's 'Preludium in C minor', radio stations only began to play it only five or six years later.
Dvořák: We thought it was a massive tune and came to a discotheque to play it for the people, thinking how cool are we? But everyone left the dance floor, because they didn't know it… They weren't getting into it. Only after four years, people told me it had become an anthem for the disc jockeys. So eventually it was successful, but it took years before people actually got used to it, after they were more familiar with people like Jean-Michel Jarre.
Růžička: Don't forget that not only were there physical boundaries in terms of a state border, people also had to deal with communication boundaries. After '68 when the Soviets came in, it was impossible for people to get hold of music coming from the West. You had to ask people going abroad to get it for you, and even then you'd risk prosecution and other problems as a result of it.
Producing albums for the general mainstream such as Hana Zagorová and the likes, things were done in a completely different way too. When you looked at the quality of her recordings, it wasn't bad, it was absolutely terrible! A few years back I worked on re-mastering old recordings for a new release by the Supraphon label. I couldn't believe my eyes (or ears) when I heard how terribly produced the tracks were! It was almost as if no one was even interested in getting it right.
Dvořák: When we were in the studio making our own music, we suffered quite a lot, especially before befriending the studio staff and eventually producing the recordings on our own. Eventually we decided to prepare everything at home, using a four-track tape recorder, and then finish the tracks in the studio. This was how we made Tropic. We knew that we were about to release was art rather than a commercial pop record, and as such it was clear it wasn't going to be a huge commercial success. To ensure it would get at least some sales, we invited the Kamélie duo onboard. Later on, people were complaining as Kamélie featured on the cover, but they only actually sang on one track, 'Můj šampión'. We had to deliberately use their stardom to ensure our music found its audience in some way.
Dvořák: People can hardly imagine this but back in those days, there was hardly any decent equipment we could use. We had one synthesizer and a Fender piano…
Růžička: And we had a Mini Moog, too.
Dvořák: Yes but not at the beginning. We eventually did acquire Prophet but that was used in the later works. Tropic does feature a Prophet-5 though, a great synth. It's polyphonic and you can tweak the buttons as much as you like.
Růžička: Synths had no MIDI at the time! Everything was done manually. It was all recorded on 19 patches but then speeded up to 38 patches. So the parts that sound sort of impossible to play are in fact just fast-forward sequences.
Dvořák: We had a tape recorder with adjustable spins. But you couldn't speed it up too fast as the sound would distort immediately. So we'd just play it by ear every time.
We didn't have much but what we did have was a state-of-art invention a friend had built for us, a sort of DIY manual drummer. Of course, the meter had to be perfectly precise so we'd pre-record the beat with this DIY drummer.
Růžička: We recorded a few tracks like this. Basically it consisted of four lines with four sounds each – a hi-hat, open hi-hat, a drum and a base drum. So we put the drums together in the 16-sound sequence, regulating tempo. Imagine what we had to do when we wanted to change the tempo! It was a DIY pile of cords but it was so unique at that time, we thought about trademarking it. Unfortunately, no one was really interested in it here and four years later Roland came up with its own sixteen-track and a loop. Obviously much more sophistically developed with patterns and such, but the original idea came from as early as the Seventies.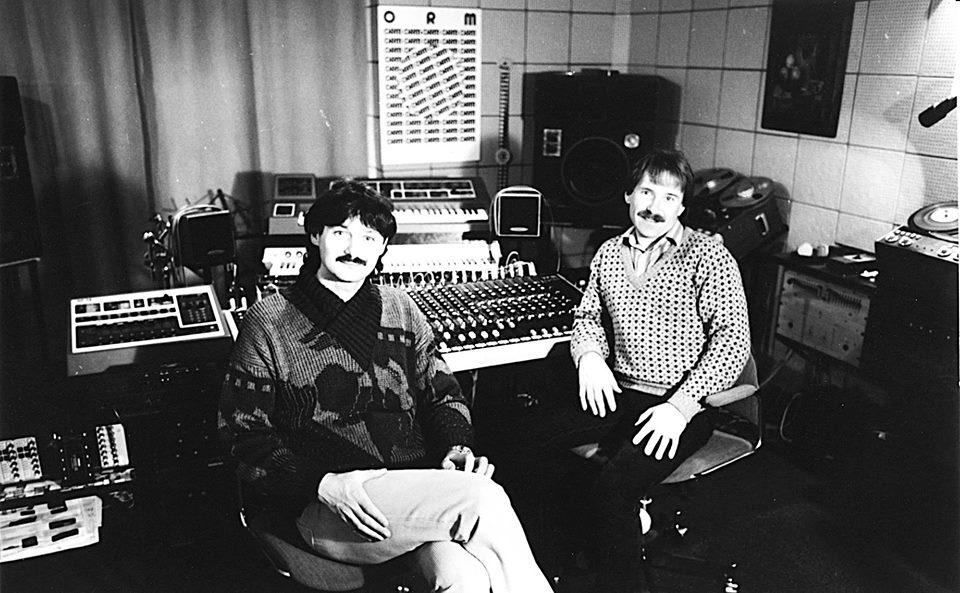 During the same period, Russian bootleggers were releasing Western records on discarded hospital X-ray sheets. 
Dvořák: I know about this technique and we tried it too! But the longevity isn't great, the recording is blurred when you play it too many times. But I heard some of the Russian stuff and was pretty surprised; those guys were good!
Růžička: And the Polish. Polish jazz – this was legendary. See, there is another distinction: the Polish never shut down their border as strictly as the Czechoslovaks did. And those who chose to leave and make music in the West gained international acclaim – Jan Hammer, Miroslav Vitouš, and others. They were completely ostracized from the local music community here and no one could even mention them. But in Poland, musicians like Zbigniew Namysłowski, Czesław Niemen or Jan Garbarek were travelling to the US and elsewhere, their borders were open and everyone was extremely proud of them. Just look at their music scene and compare it to ours.
Dvořák: Well, the Polish also had access to sea so they could smuggle stuff (smiling).
How exactly did you get instruments into the country?
Dvořák: Back then it was a major problem to even physically travel out of the country, let alone get the latest equipment or make money there. By the end of the '70s it was possible to establish your own foreign bank account and the money you'd made abroad could be used for travelling out of the country. The trick was to apply for the so-called exit supplement to your passport. This was granted exclusively upon the so-called foreign currency pledge, meaning a local bank would give you some money for you to spend during your travels abroad. But that wasn't even enough to go camping or stay with your relatives in the West, if you had any. Nevertheless, this was the very first time people could even go to places like Munich and buy new vinyl or get instruments there.
Dvořák: Furthermore, there were countless problems with bringing the instruments over the border back into Czechoslovakia. I remember we had infinite troubles with the Prophet 5 and the sample Emulator II, the latter being made from materials used for military purposes, and as such embargoed in the Eastern Bloc.
Many years ago when I was touring with another band abroad, I purchased a Hammond organ, brought it back to Czechoslovakia and later sold it – which I'm particularly annoyed by now. But from the money I saved, I bought the Prophet 5. That meant having to exchange more than 100 000 CSK, about DM 8000 on the black market.
Růžička: At the Wenceslas Square in Prague, there were these blokes who would approach foreigners and change their money for Czechoslovak koruna, their exchange rate was much better than the bank, we got to know them quite well and they managed to get hold of some Deutsche Marks for us.
Dvořák: The whole process took quite long because we had to have it transported through a few people before it eventually made its way to our studio. A lesser known fact is it was possible to transfer goods from West Berlin via East Berlin during this time. A friend of ours (singer Vlasta Kahovcova) went on a trip to West Berlin, bought the Prophet 5 and took it to Dresden where I had been waiting for her with a car. At the border, it was obligatory to submit a list of all items you were carrying. I simply filled in one extra item so that I could carry the Prophet back home, it worked! Otherwise we'd have had big problems, namely horrendous import taxes! No one will understand this now, don't even bother writing about it.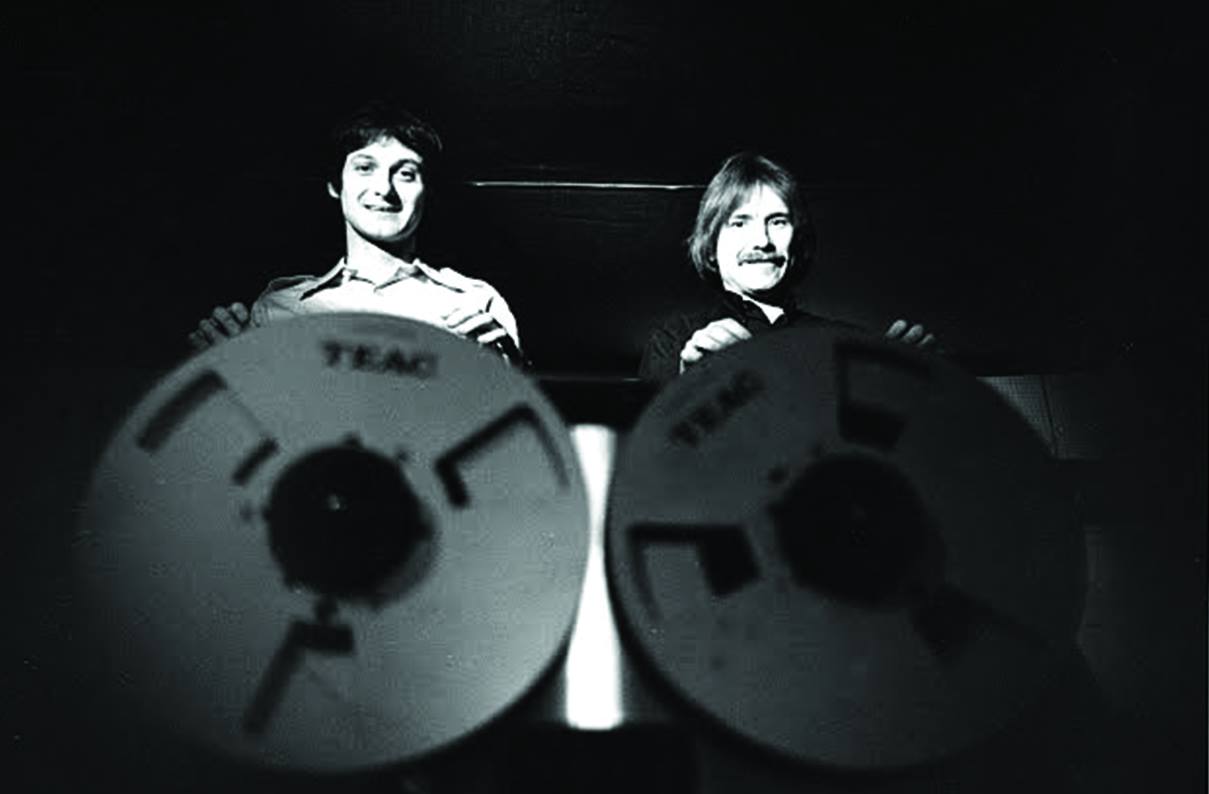 Růžička: Today, everyone talks about local Bolsheviks, but it was all entirely controlled from Moscow otherwise they would have never got to power. It was Churchill who teamed up with the US and Stalin and agreed that this part of Europe would fall into the sphere of Soviet Union once World War II ended. After the war, we couldn't accept the Marshall Plan, which had disastrous effects on our economy. That's what Germany (West Germany) did, bringing huge investment and economic progress thanks to the US pouring in huge sums of money and influencing it in other ways too.
The result was that these two worlds were divided economically, but it had a devastating effect on the arts as well! New productions from the West were very scarce, although I must say that there were amazing people at the Supraphon label who helped get the best recordings in so we could listen to Michael Jackson or Barbara Streisand. But don't think that Michael Jackson was selling well. We were absolutely crazy about it but the general audience wouldn't have received it well initially. We're just a silly nation sometimes, listening to stupid brass bands.
Dvořák: Stevie Wonder had a gig here once and the stadium was half-empty.
Růžička: You know, when I think about it retrospectively, everything had obstacles to overcome. When you really wanted to do something, you had to work really hard for it. Today, you want a Gibson – you'll go the first shop you see, they order the guitar for you and in a few days time you can play. Nothing is a problem, except to create something that is unique.