Published on
November 16, 2022
Category
Features
Megan Walder reflects on the relationship between physical format music, memories, and grief.
Speaking about grief is difficult. Each one of us will experience it differently. Some feel relief, whilst others feel broken. It is in this clash of emotions that we often lose the ability to communicate with those around us, perhaps through fear of being misunderstood or judged. Whilst these fears are often unfounded, it's no surprise that having them often leaves people feeling isolated in their journey. For me, that's where the music came in. 
Throughout my life, music has been a crutch. Yes, it joins me in beautiful moments of pure, unadulterated joy, but it's also rescued me in times of need. Most recently, as you may have guessed, in grief. 
I've found peace in the tangible records that have been left behind and become one of the many that "intentionally use music during their grief journey". (DiMaio et al, 2017) Whilst I can't be near my grandad, I have the power and privilege to enter his world through the record collection he gave me. A gift that is beautiful and painful all at once, but as is life, and at the heart of it, isn't that exactly what music is all about?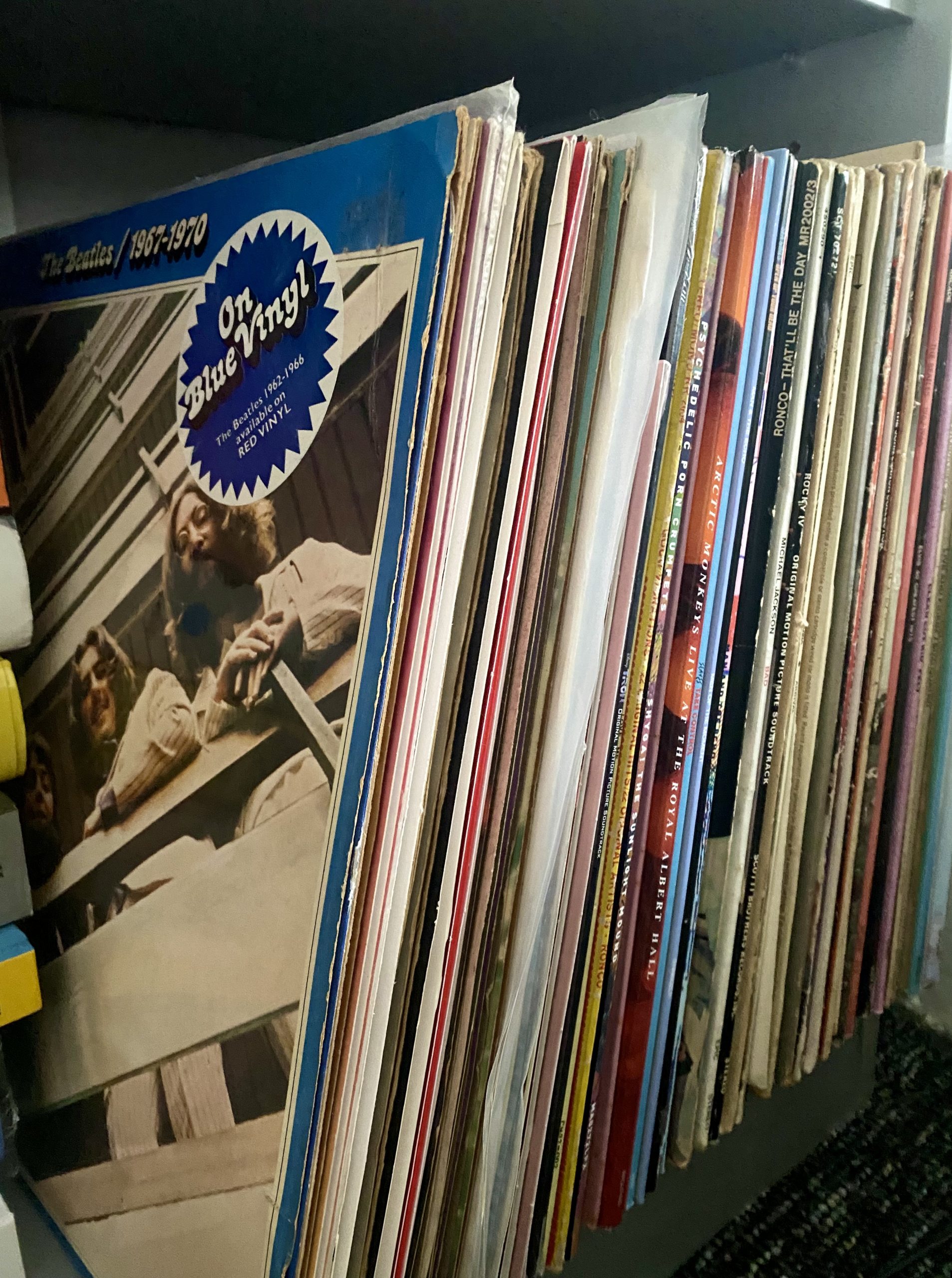 The ceremonious handover
From the first time I saw my grandparents' vinyl collection, ill-stored at the bottom of their wardrobe, I was obsessed. Some artists I knew–The Beatles, Elvis Presley, Stevie Wonder–and some I didn't–The Partridge Family, Jimmy Cliff, The Housemartins. However, I wanted to get to know all of them a little better. 
Growing up with tapes, CDs and then MP3 players, the world of vinyl was unknown to me. My naivety had led me to accept the mystical powers of music coming from an inanimate object, but these huge black discs awakened my curiosity; they fascinated me. They held sounds I couldn't access with ease, not having a record player, but those indented lines offered me an opportunity to learn more about my grandad. 
When he eventually decided that guardianship of the collection could fall to me, I jumped at the chance. His refusal to drive me home didn't stop me, as I set off on an hour-long walk up the steepest hills in the area with the records held close to my chest. They were mine, and I would not let them go any time soon.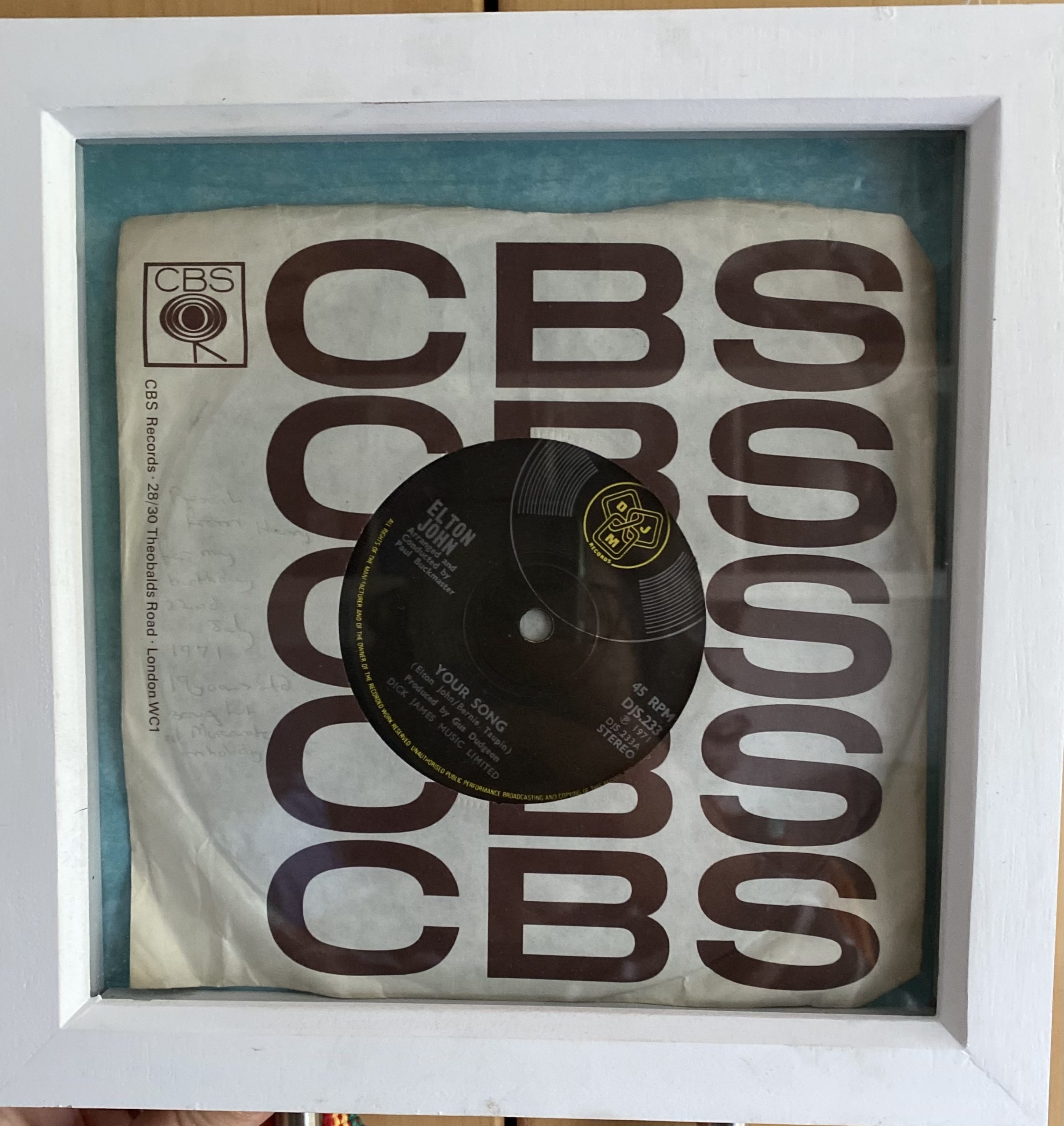 Nan
When my nan passed away, or more appropriately, when I finally began to grieve her passing, this rule changed. I handed a single back.
It was Elton John's "Your Song", hidden amid the pile. My grandad didn't know my nan had long ago covered the sleeve in her neat handwriting. "Present from Harry for my birthday, 22nd June 1971, 19 years old, bought at Morecombe on holiday." It was one of the first things he'd given her, as she entered her 19th year–the year they got married. 
In under twenty words, she'd laid out a story for me of a love stronger than any other I know. I knew the middle and the end, but this was the key to the start, and it wasn't mine. So, for that Christmas, I bought my Grandad only a frame and placed the single into it. A reminder of the beauty that song held for him and the person he loved most. It hung on the same wall he placed it on that Christmas morning until we cleared through his possessions. It's faded now, damaged by the sunlight, but all the more beautiful for being loved and celebrated as it should have been.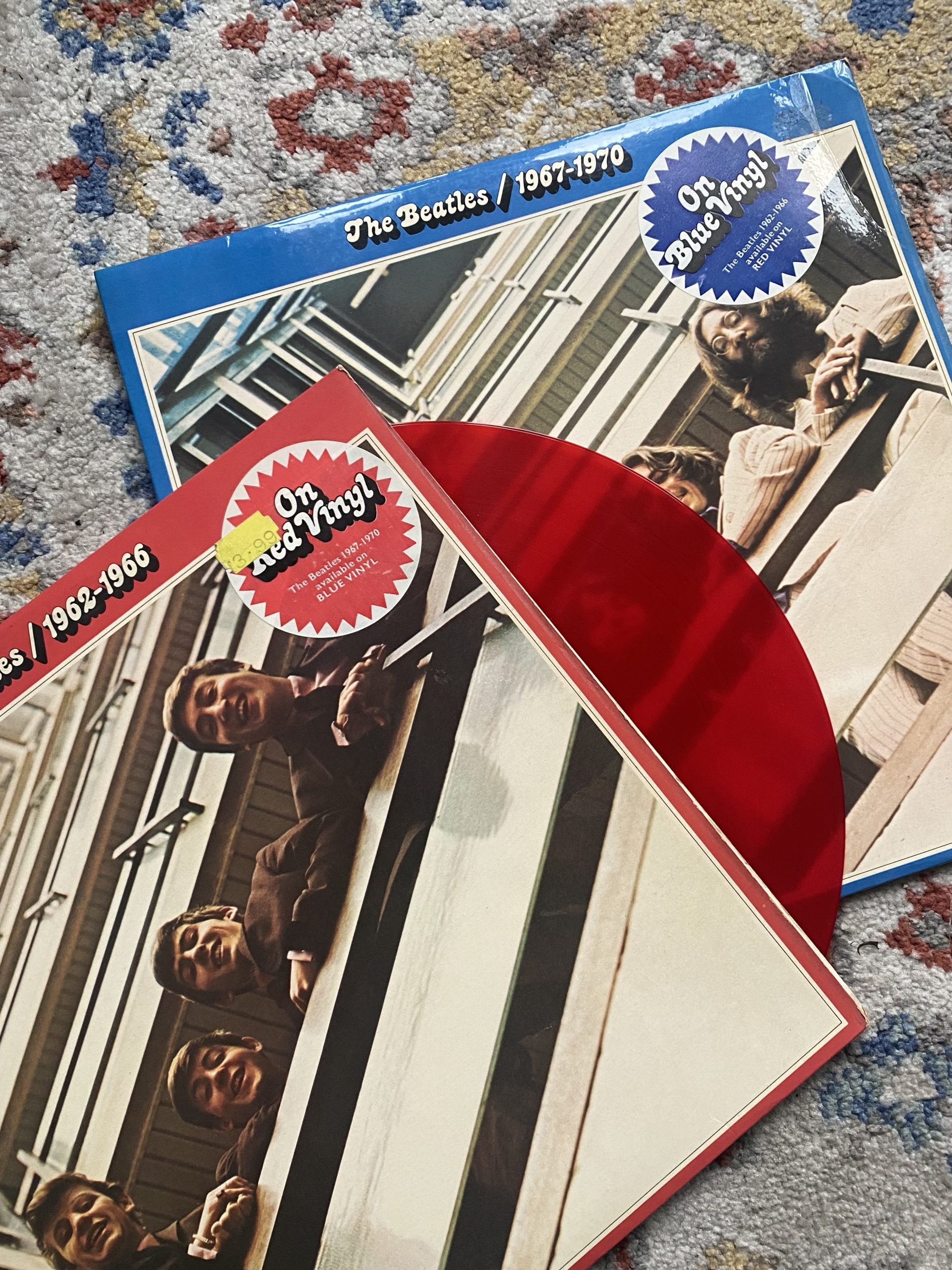 Losing Grandad
Having that vinyl returned to me was a difficult moment, that goes without saying. Yet it serves as something to turn to in times like this when I need a reminder of the beauty life holds, or answers to questions I can no longer ask. 
In the records that sat at the back of my collections, more recently ignored in favour of my own selection, I can find answers. As the needle hits the groove, I'm reunited with memories, some are my own, others are borrowed.  
I picture my grandad and his long hair, which had long since left him when I was born, listening to The Beatles red and blue albums, likely complaining that by opting for the coloured discs, he had to endure a "shoddy" quality. My religious nan rebelliously picking up The Clockwork Orange soundtrack, even if the likelihood of her having ever watched the film was low. 
With other records, I simply started anew. At 14, I truly didn't care to "just listen to the lyrics" as my Grandad has instructed me to. Now, I sit and absorb every word from The Partridge Family. The hairs on my arms go up when Walking in the Rain comes through the speakers, as I'm absorbed into a world of simplistic beauty and connectivity.
It's with these songs I patch together memories of a ridiculous childhood, one my younger cousins hear of through laughter, and one day, through the same songs that wove such tales together. The story of a man that had long hair before The Beatles, who pressed his suit under his mattress and who had a lit cigarette in every photo. One of a woman too shy to stand out how she deserved to, who blossomed into the most determined and brave person any of us will ever meet. 
The vinyl I am left with soundtracks to a world before our arrival, and the beauty that came after.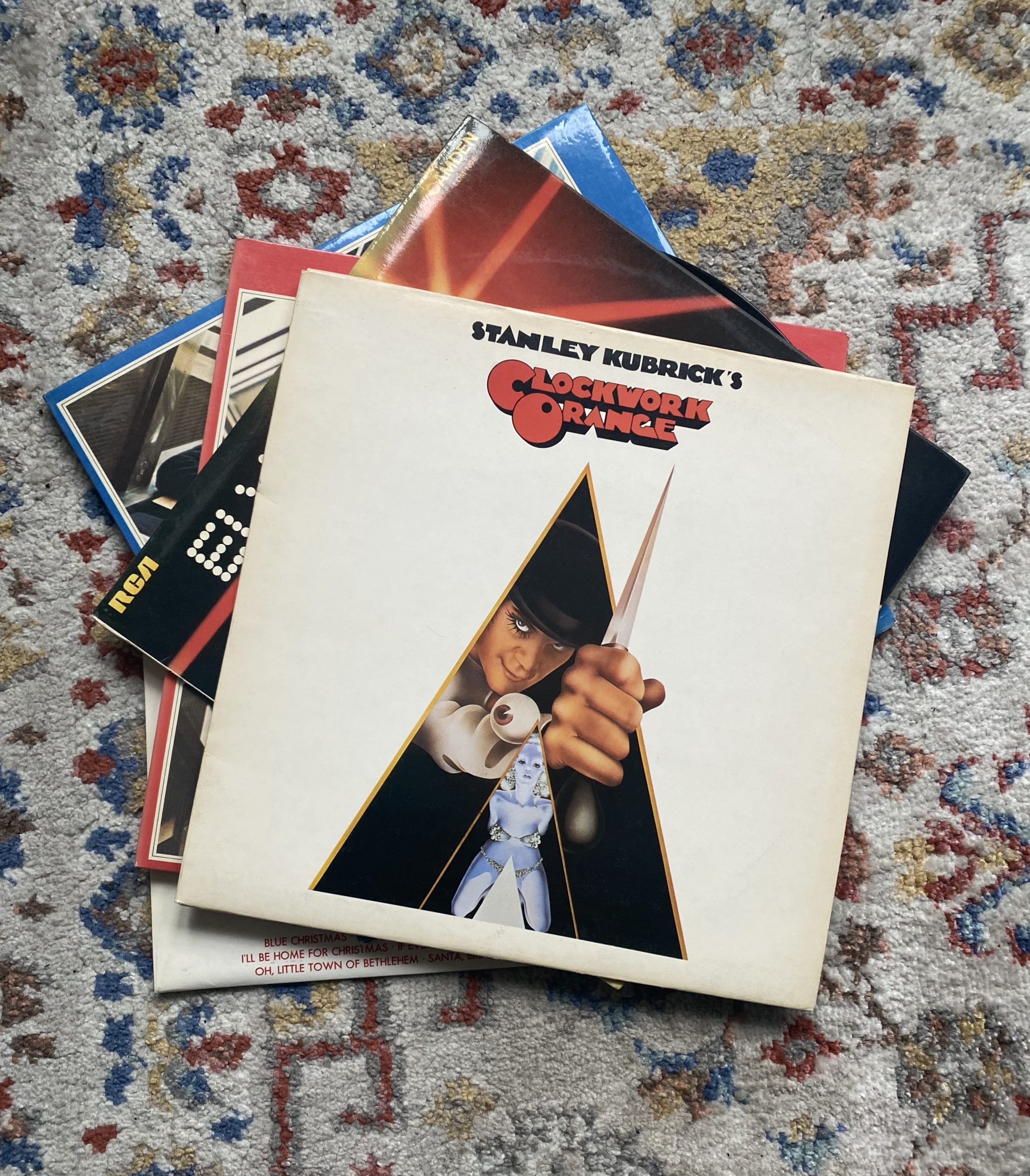 The Beauty
It's not in a loss that you expect to rediscover how much you've gained. However, in sitting down and absorbing this collection all over again, I was taken aback. From that day I carried my grandad's vinyl collection home, my life shifted path. My life became music, has been saved by music and is constantly shaped by it. For that, I am more grateful than I could ever articulate.  
Words: Megan Walder