Published on
March 8, 2017
Category
Features
Grace Jones and Kate Bush might have led the way, but in their shadows were some extraordinary new wave, experimental rock and pop artists who played to the beat of their own drum.
The 1980s and 1990s were incredibly rich decades for popular music. By 1983, MTV was up and running, the Roland TR-808 was being road-tested, first by the Japanese electronic group Yellow Magic Orchestra on '1000 Knives' and Marvin Gaye's 'Sexual Healing', and the introduction of synths and drum machines meant that music categories were quantifying and conventions were expanding.
Legends of the female kind were also in the making around every corner. Grace Jones was fusing reggae, disco and new wave in one hot melting pot, creating sounds no one had ever heard, Blondie was rapping (!), and Kate Bush was creating theatre through evanescent harmonies and echoing vocals.
And away the main stages, beautiful things were also happening, and there were voices to be heard.
The eight records selected here weave through the interlocking new wave, experimental rock and pop scenes and float in the wonderful realms of in-between. They were recorded and released in different cities from all corners of the world, spanning just over a decade from 1980 through to 1991.
What unites them are the women, each of whom individually defied convention and rule, and operated on the periphery. For various reasons (and perhaps for the better) they haven't had the same exposure of their superstar female contemporaries. Some became famous decades later, some were, and still are counterculture idols, others are known in one city but not the next, and a couple are now incognito.
These songs have been chosen because of the strength, grace and vigour of the women behind them. They each deliver a narrative, be it fantastical and sublime or domestic and familiar. They are artists who engulf the music that they perform, move in the shadows, come out at night and play to the beat of their own drum.
---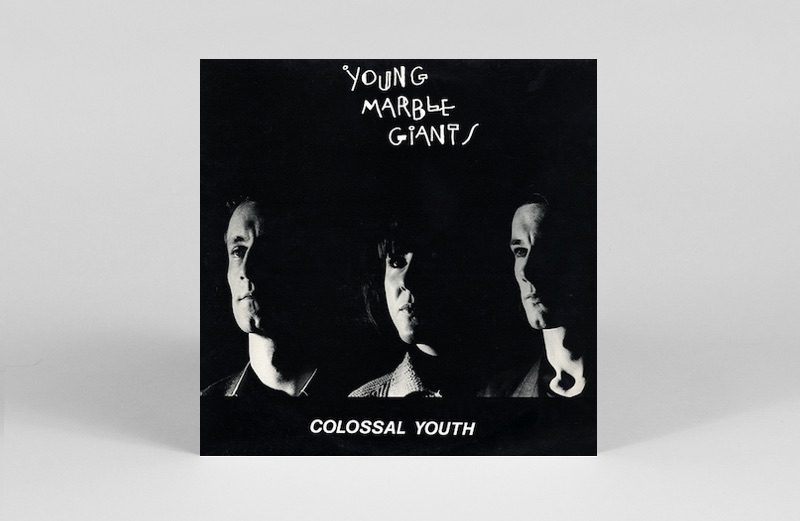 Young Marble Giants
'Brand – New – Life' from Colossal Youth
(Rough Trade, 1980)
Formed in Cardiff in 1978, Young Marble Giants were a four-piece band led by female vocalist Alison Statton with her brothers Stuart and Phillip Moxham on instrumentals, and in the very early months, their cousin Peter Joyce who plugged beats on a home made drum machine. Quoted to be Kurt Cobain's favourite band, they released just one album, Colossal Youth (Rough Trade, 1980) which was recorded over just 5 days in the remote Foel Studios in Welshpool, North Wales. The result is something unequivocally special.
---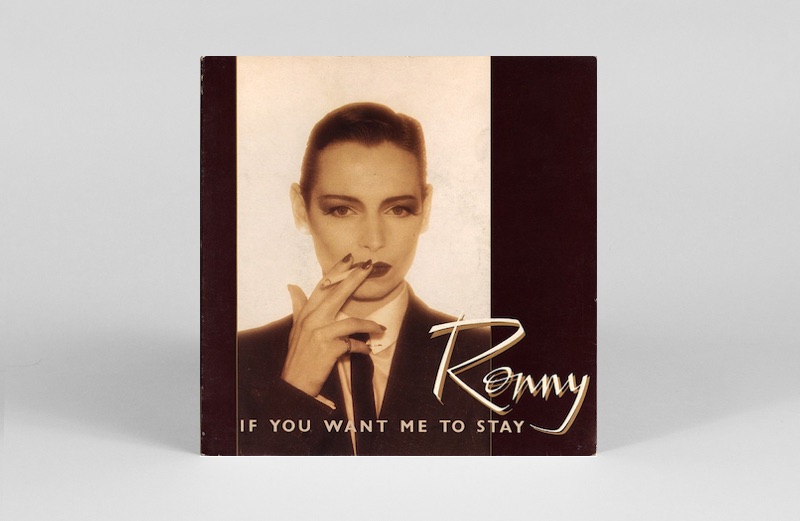 Ronny
'If You Want Me To Stay' from 12″ single
(Polydor, 1981)
Produced in 1981 by Midge Ure and fellow 'Rich Kids' band mate Rusty Egan, this largely unknown but unfathomably slick cover of Sly and The Family Stone's 1973 hit funk record is a beautiful and only just recognisable reincarnation of a classic. The star of the song is its performer, French model-come-singer Ronny. There is barely any information on Ronny, though it's known that Egan met her in the Paris nightclub 'Privilege' and brought her to London where he introduced her to the Blitz Kidz, amongst them Steve Strange, Marilyn and Boy George, and started producing her music.
Wearing a French crop, a man's suit, black tie and brogues, Ronny embodies the very essence of androgyny affiliated with the New Romantic movement. Dancing between butch and femme, she queers the assumption of the listener, her dulcet tones deep enough to keep us in an uncanny limbo, questioning the gender behind the voice.
Ronny released just three singles between 1981 and 1982, and since then disappeared from the public eye. She was true to her word.
"You'll never be in doubt, that's what it's all about; you can't take me for granted and smile. Count the days I'm gone. Forget reachin' me by phone. Because I promise I'll be gone for a while."
---
Party Boys
'Ode On a Grecian Urn' from No Aggro
(Independent Project records, 1984)
Since the mid-1980s, underground LA legend Marnie Weber has been working as a successful visual artist. Through a wide web of mediums – collage, video, sculpture, performance, costume, film and installation – Weber manifests strange and fantastical worlds which float between illusion and reality, suspending the imagination and opening a gateway to the subconscious.
It's a lesser-known fact that since the '70s Weber has also been recording and performing music. Before pursuing solo projects in the early '90s, she played in the influential underground LA punk band Party Boys between 1979 and 1987. The Boy's were made up of 4 men (Donald Dunham, Fred Arbegast, James Lee Duck, John Dyer) and two women – Weber as songwriter, singer and bass guitar, and Gilleon McLeod on drums. The pair remain best friends to this day. The group lived together for 6 years, moving through different downtown lofts and playing at the corner bar every weekend, until they spread their wings to the concrete cities, landing gigs in New York and London. They released three albums; No Aggro (Independent Project Records, 1981); Truckers Strike (Iridescence Records, 1986) and Daddyland (Nate Starkman & Son, 1987).
'Ode On a Grecian Urn' features on the No Aggro album and takes its title from the 1819 John Keats poem, drawing on the band's collective interest in poetry and art history. In the video for the song, the band members stumble across an "ancient" Grecian urn in a messy junkyard, suggesting that they are roaming through an apocalyptic future where culture and art have been forgotten, and are rediscovered in the form of signifying objects, like that of Keats' urn.
---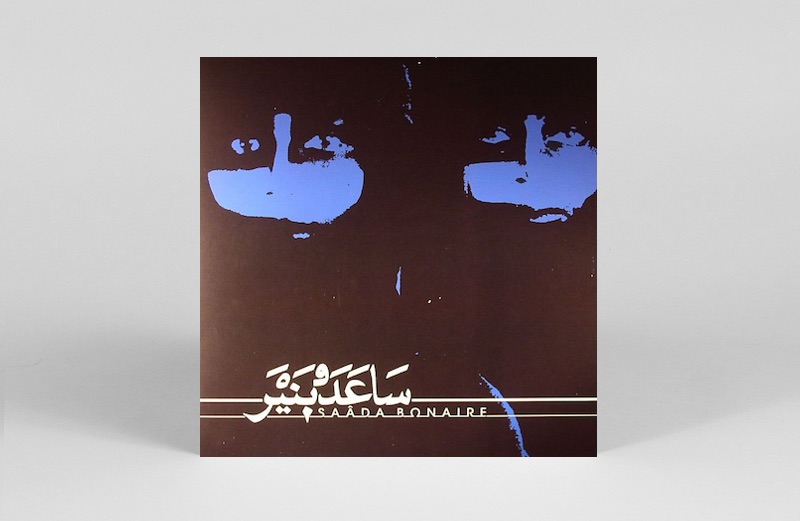 Saada Bonaire
'You Could Be More As You Are' from 12″ single
(EMI Electrola, 1984)
Claudia Hossfeld and Stefania Lange were the eyes behind the masks of German duo Saada Bonaire. The pair, who looked like they had walked straight off an avant-garde Bedouin catwalk, released their first and only single in 1984 on EMI Electrola records (who shortly after dropped them from the label.) 'You Could Be More As You Are' fills the A side and 'Invitation' and 'Funky Way' (written by J.J.Cale) takes the B side. No one knew much more until three years ago, when an album of unearthed songs was released on reissue by Captured Tracks (under Fantasy Memory).
'You Could Be More As You Are' is a meeting of East and West. Hybrid sounds from every corner of the world collaborate in a fusion of synthesized beats, drum machines, Middle Eastern horns, ney flute and Turkish saz. The result is an amalgamation of brilliant sounds that collide like iron cogs in a wheel and eventually blend into one groove. Sealed with deep monotone spoken word vocals that tell the true story of a friend who worked turning tricks at a young age, Saada Bonaire reflect on their own experience and channel a voice of opportunity and choice. As ephemeral as their sounds, the duo is no longer in the public eye and who and where they are now remains a mystery.
"You could be more as you are, can't you see? You could be anything, you could be free."
---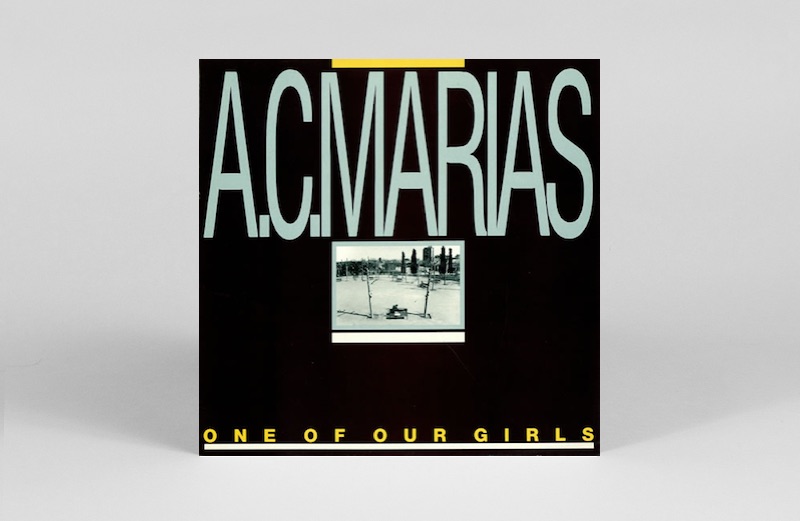 A.C. Marias
'One of Our Girls (Has Gone Missing)' from One of Our Girls (Has Gone Missing)
(Mute, 1989)
Angela Conway was a long-term collaborator with iconic English rock band Wire, and produced music videos for them up until their temporary split in the early '80s. Following this she pursued solo projects under the name A.C. Marias, and released one album One of Our Girls (Has Gone Missing) on Mute records in 1989.
Conway tells a beguiling and beautiful story of a girl running away, perhaps escaping captivity and making a bid for freedom. A.C. Marias' ghostly vocals stagger in layers, like a strange church choir of voices, enhanced and modified by pressed down synthesizers which lead the listener out of a haunted dwelling, and into the light, like the girl (gone missing).
"One of our girls has gone over the wall. Under a wire. She's cut and run."
---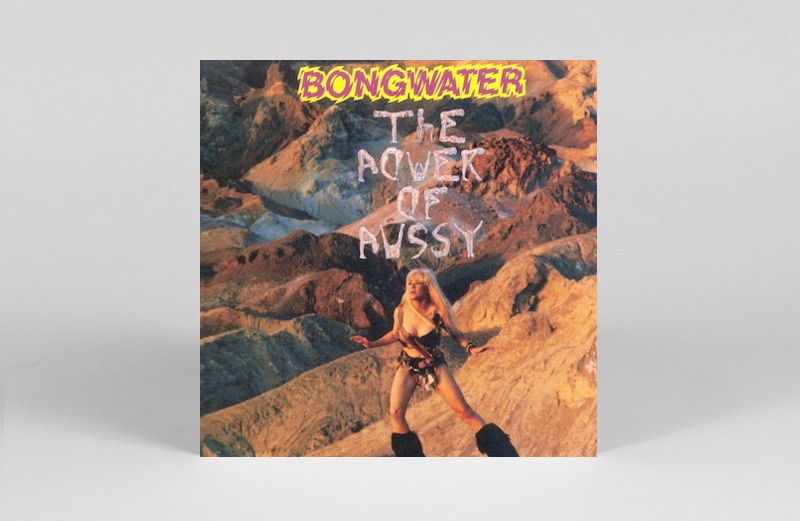 Bongwater
'The Power of Pussy' from The Power of Pussy
(Shimmy Disc, 1990)
In 1985 Ann Magnuson and Mark Kramer started a band called Bongwater. A fixture on the Manhattan downtown club scene of the '80s, Magnuson was already making waves on the indie film circuit after appearing as the cigarette girl offering a young Madonna a pack of Lucky Strikes in Desperately Seeking Susan.
Hollywood lights aside, Magnuson was making sparks fly through her powerfully socio-political music. The 1990 college radio hit 'Power of Pussy', taken from the same titled album, is eternally relevant and continues to echo the zeitgeist of the times some 27 years later. The track is an audio collage of psychedelic riffs, rumbling drums and hissing cymbals that merge and curl up into one strong roar. Magnuson's bold stream of consciousness narration waves over the united vocal chants of 'pussy' as she beats – "I used to be so afraid of sex I used to be afraid so afraid I didn't understand the sexual tension that was between me and so many men so many men so I just would sleep with everyone with everyone because I just had to get rid of that sexual tension."
Confronting gender taboos and kicking over conventions around the subject of sexualised language and censorship, this song reclaims the body through voice and leads the way for open, unapologetic expression.
---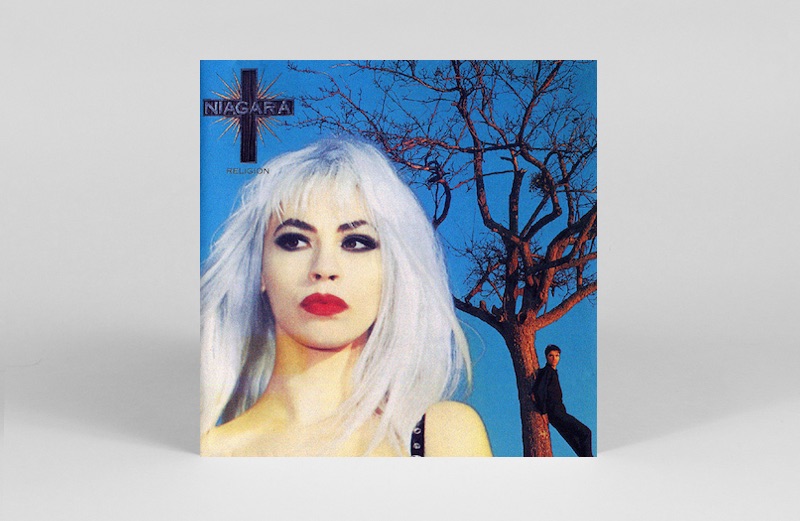 Niagara
'Pendant Que Les Champs Brûlent' from Religion
(Polydor, 1990)
Niagara was a French two-piece synthpop rock band formed in 1984 by Daniel Chenevez and Muriel Laporte (who now goes by the name Muriel Moreno). They co-wrote and released four albums, but pulled out of the limelight in 1993 when lead singer Moreno felt the edge of fame getting too close.
'Pendant Que Les Champs Brûlent' ('While the Fields Burn') is the fourth track from their third album Religion (Polydor, 1990). Moreno's hypnotic vocals anchor and drag across the chords, mirroring the words sung "Des arbres se penchent : C'est plus fort, plus fort que tout. Accrochée aux branches, L'air me semble encore trop doux." (The trees are leaning: It's stronger, stronger than anything. Clinging to the branches, The air seems too fair.). The character depicted stands at the edge of her painted natural world, with an almost tribal strength, steel edged and titanium strong and in kin with the atmosphere that surrounds her.
---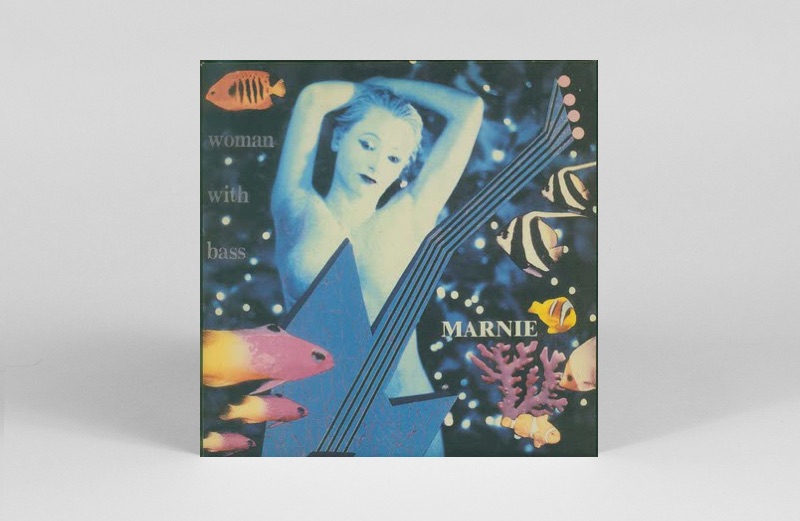 Marnie Weber
'Woman with Bass' from Woman with Bass
(Scheming Intelligentsia Records, 1991)
In 1991 Marnie Weber released her first solo album on Scheming Intelligentsia Records, Woman with Bass. Every aspect of the LP is an embodiment of the artist. From the collage cover, where she features as a midnight blue mermaid in a deep blue sea, to the musical arrangement (as co-producer, electric bass, guitar, synthesizer, vocals and [ambient] sounds), to the subject of the title track's lead protagonist – Woman with Bass.
Opening with the call of a strangely beautiful off-key horn which snakes around a popping drum beat, Weber leads us into her rumbling underworld; her low lit lyrics which roll on repeat and invite us into the night. "Angel of electric scene, power me through this nights eternity… Come on to my place, I will play you my electric bass."
Like in her installations, Weber creates a sensory, psychedelic experience, this time through experimental riffs, repeated droning vocals and circling grooves. Like a prog-rock Pied Piper, she plays the role of an ethereal feminine force leading her listeners into an indigo world of strings and synths, like a tribe of souls marching into the night.