A throwback to another age, Lion café is a two-storey audiophile listening theatre, dedicated to classical music. With custom-made, 3-metre high wooden speakers and a no talking policy, this 93-year-old establishment is one of the most unique places to hear records in the world. VF sent Joanna Kawecki to pay a visit.
Located in Shibuya's hillside Maruyama-cho neighbourhood amongst the area's love hotels, sex shops and music clubs is one of Tokyo's few remaining music coffee houses or meikyoku kissaten.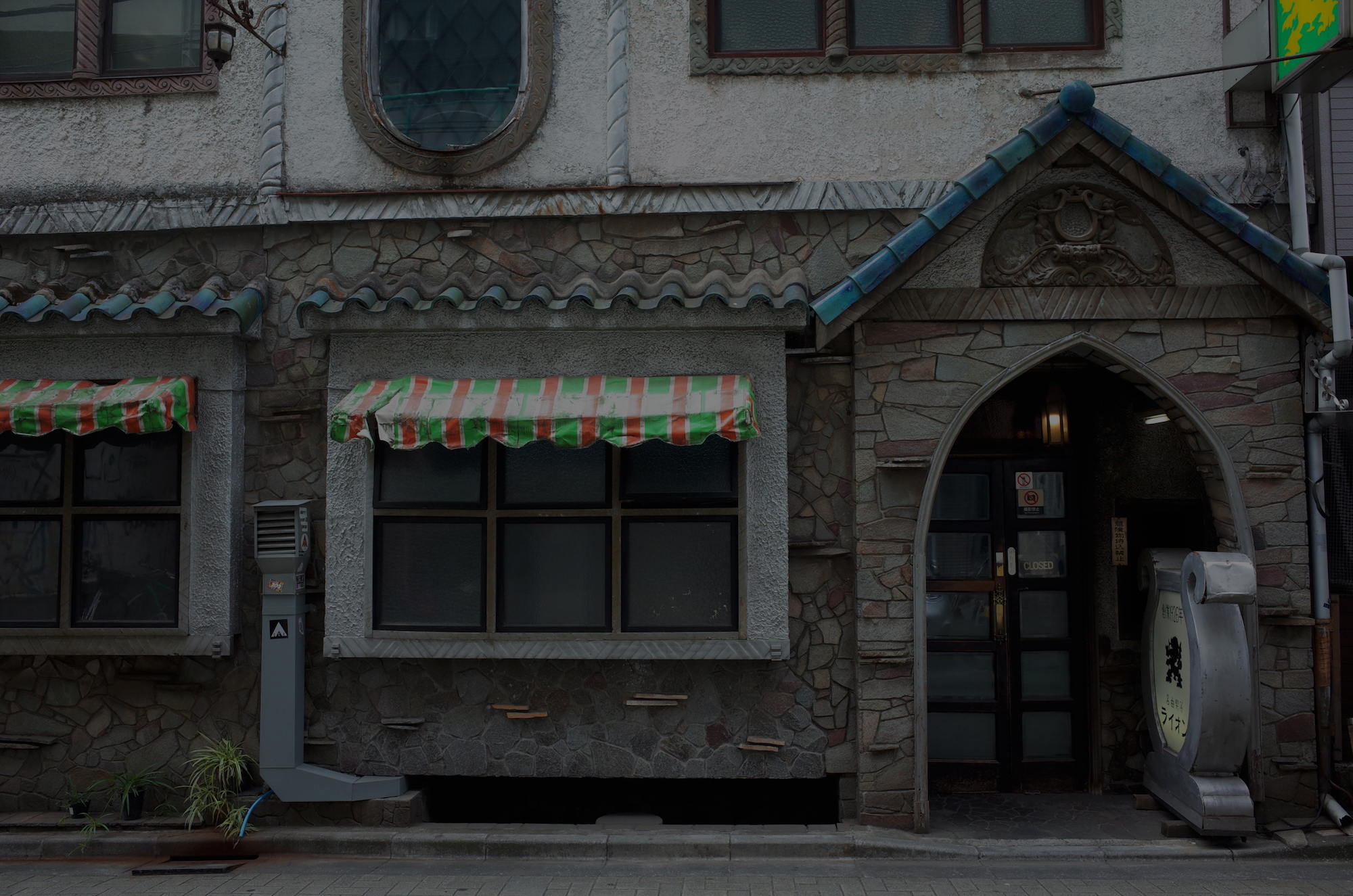 Established in 1926 by Yamadera Yanosuke, and rebuilt in 1950 after a fire destroyed the original structure, the building retains its Shōwa-era history and atmosphere. Yanosuke was responsible for the interior and exterior architectural design of the coffee house, which pays homage to its Baroque-era references with an arched entrance, and facade made from a mix of faux stone and plaster.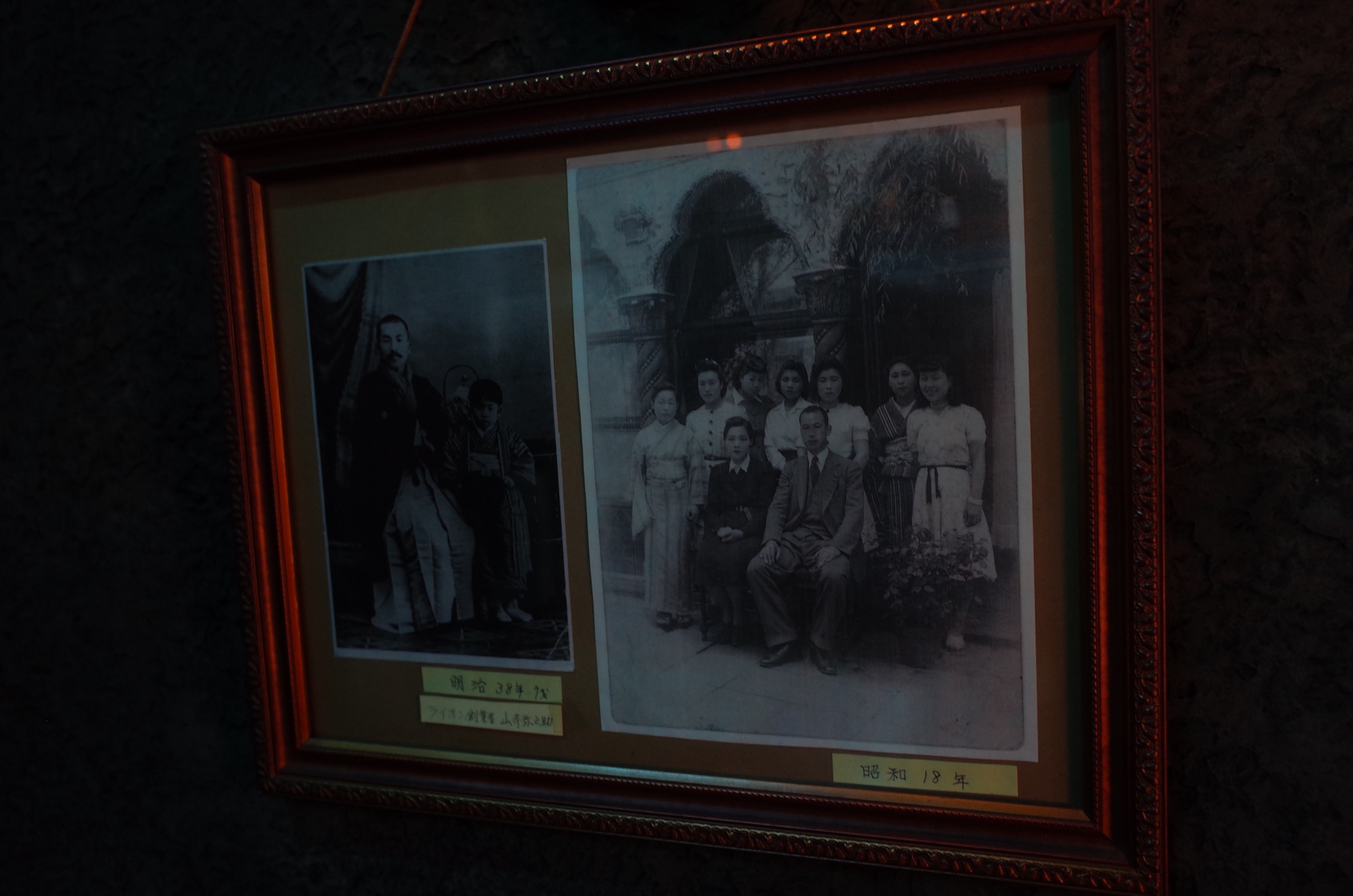 Lion's current owner Keiko Ishihara succeeded her husband Muneo Ishihara, who had worked directly with Yamadera. It was Ishihara who provided the inspiration for the café's name, having worked for a time at the formerly-revered London bakery Lion Cafe. Today, Lion's team of eleven staff range from university students to passionate musicians who revel in the chance to work in the space. Manager Tomoya Iwasaki is proud to have worked in the café since he was 21.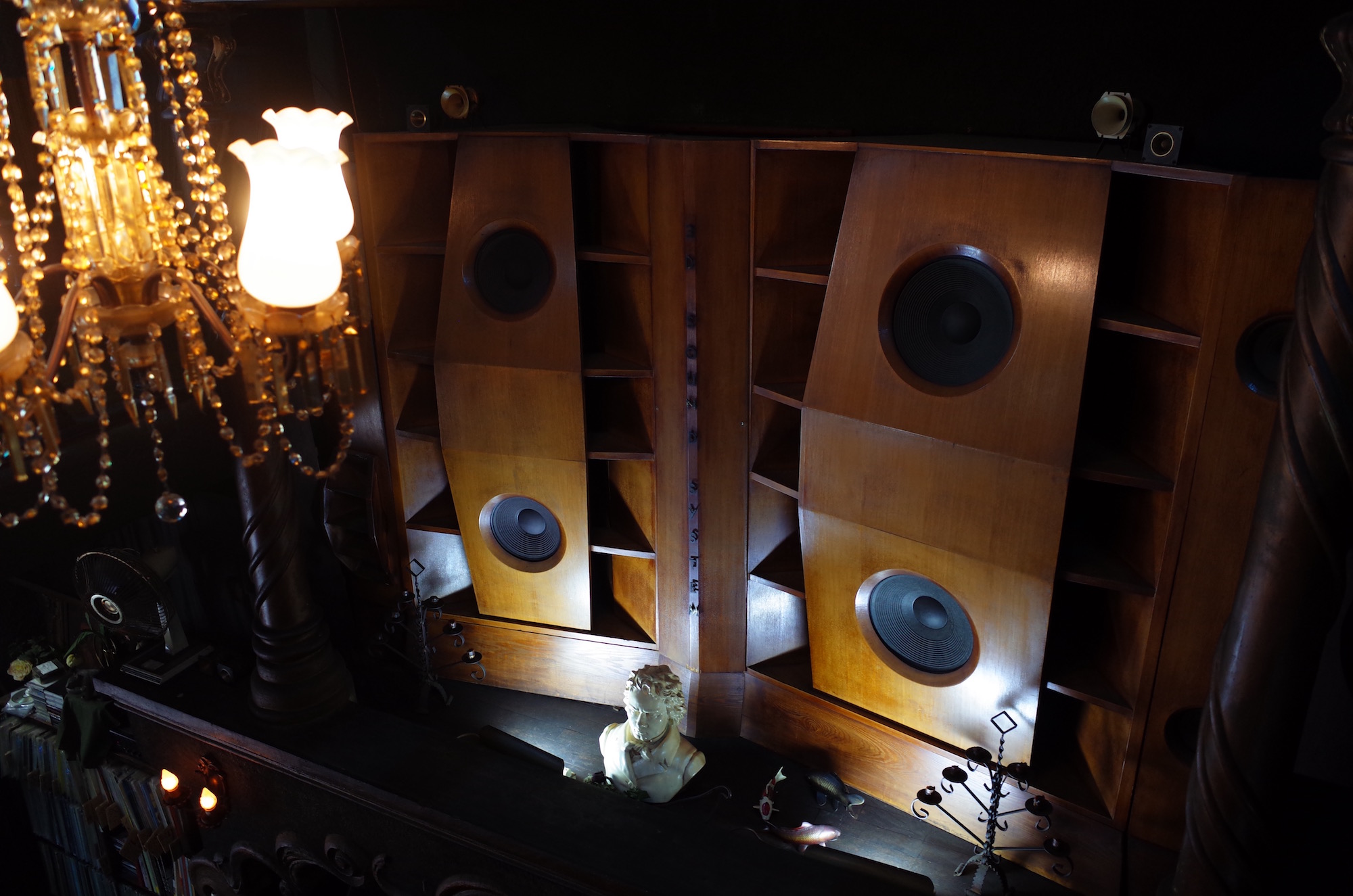 Translated as 'classical masterpiece café', Meikyoku Kissa's aesthetic is reflected in the interior, with 3-metre-high custom-made speakers embedded into the back wall, like a church pipe organ. They were hand-crafted by local carpenters in 1950, to the then owner's personal specifications.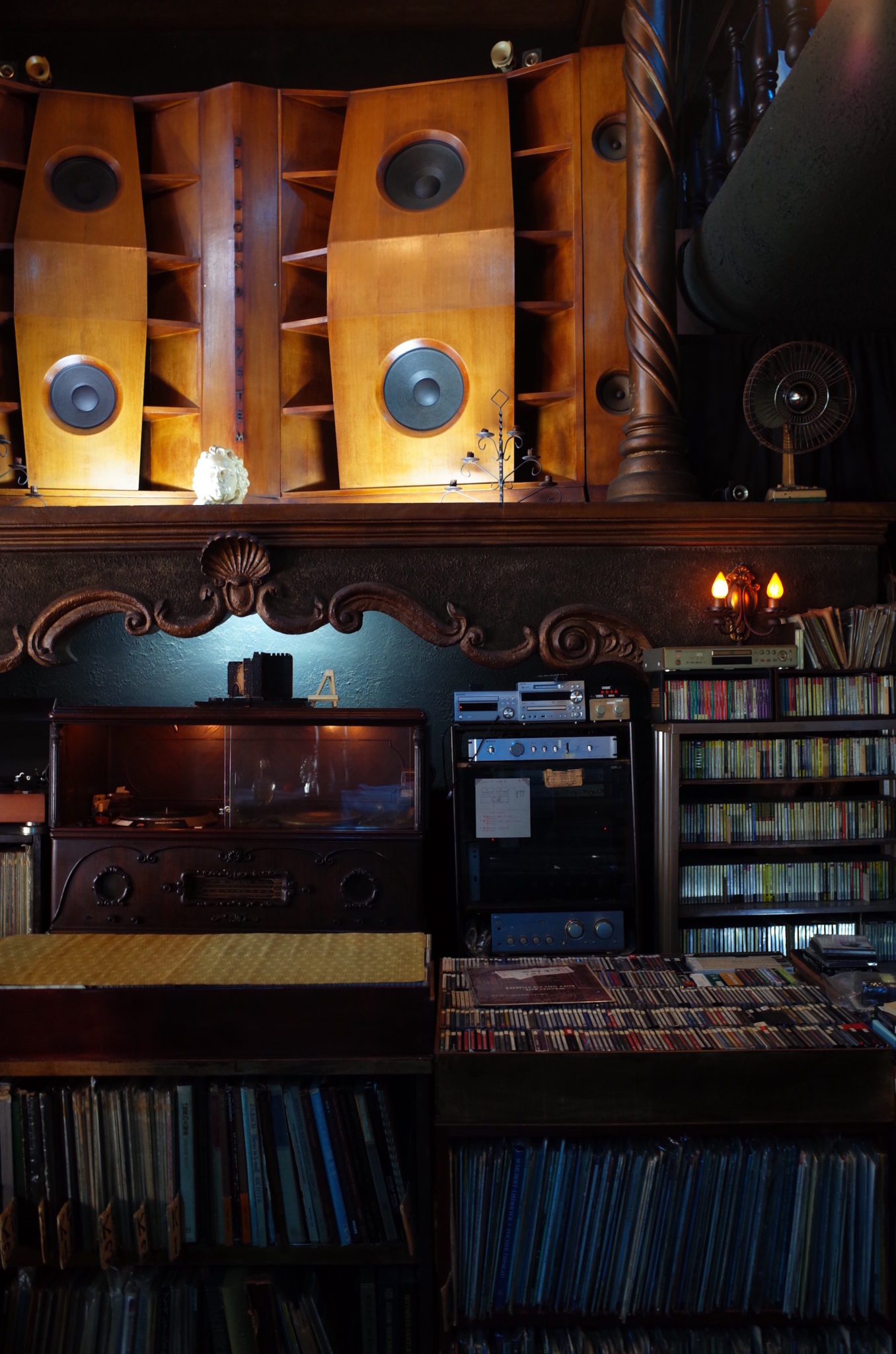 Respect for the art of listening is inherent in every detail. Speaking is not allowed, with any necessary conversations kept to a whisper, to allow a person's full attention to be dedicated to the sound. The effect is one of a dynamic and concert-like musical experience.
Beneath the speakers, records and CDs are organised alphabetically by composer, with new additions added to the collection every month. Lion's oldest, most-prized records, from composers such as Beethoven, Mozart, Bach, Chopin, Brahms and Rachmaninov, are kept behind glass cabinets.
Programmed LP concerts are announced at 3pm and 7pm daily through a microphone in an almost indecipherable murmur. It is a notion and technique that was inspired by a period just after the war, when the news of a record release was broadcast daily at 3pm. The records are then played on a 1972 DENON DP-3000 turntable, a direct-drive deck that still sits on an same aluminium die-cast base that is over fifty years old. The majority of Lion's sound system remains untouched.
Lion's ageing, antique interior features dimly-lit electric chandeliers and candelabras, with plush, burgundy, velour seating. The seats face torwards the speakers to create an environment akin to a cinema or theatre. A porcelain bust of Beethoven is positioned in front of the speakers.
Loosely-stacked vinyl records, paintings and framed portraits are scattered across both floors. One such framed picture features a rare, signed photograph of German pianist Clara Schumann from a Tokyo concert in 1950.
Whilst Lion continues to welcome a steady wave of customers, it was in the late 1950s and early '60s that the café's popularity was at its height. Now in her early '80s, Keiko Ishihara notes, "our busiest period was between Shōwa 33 and 37, due to it being the beginning of a new era of culture after the war had ended."
Reflecting on the future of a traditional kissaten café in Japan, Ishihara emphasises Lion's importance of customer experience. "I want to continue trying hard to entertain each customer," she says.
Unsurprisingly, it's the acoustic that is Ishihara's favourite element of the space, and she's proud to say that "it is better than the sound heard in European cities." She's not wrong.