Published on
May 4, 2017
Category
Features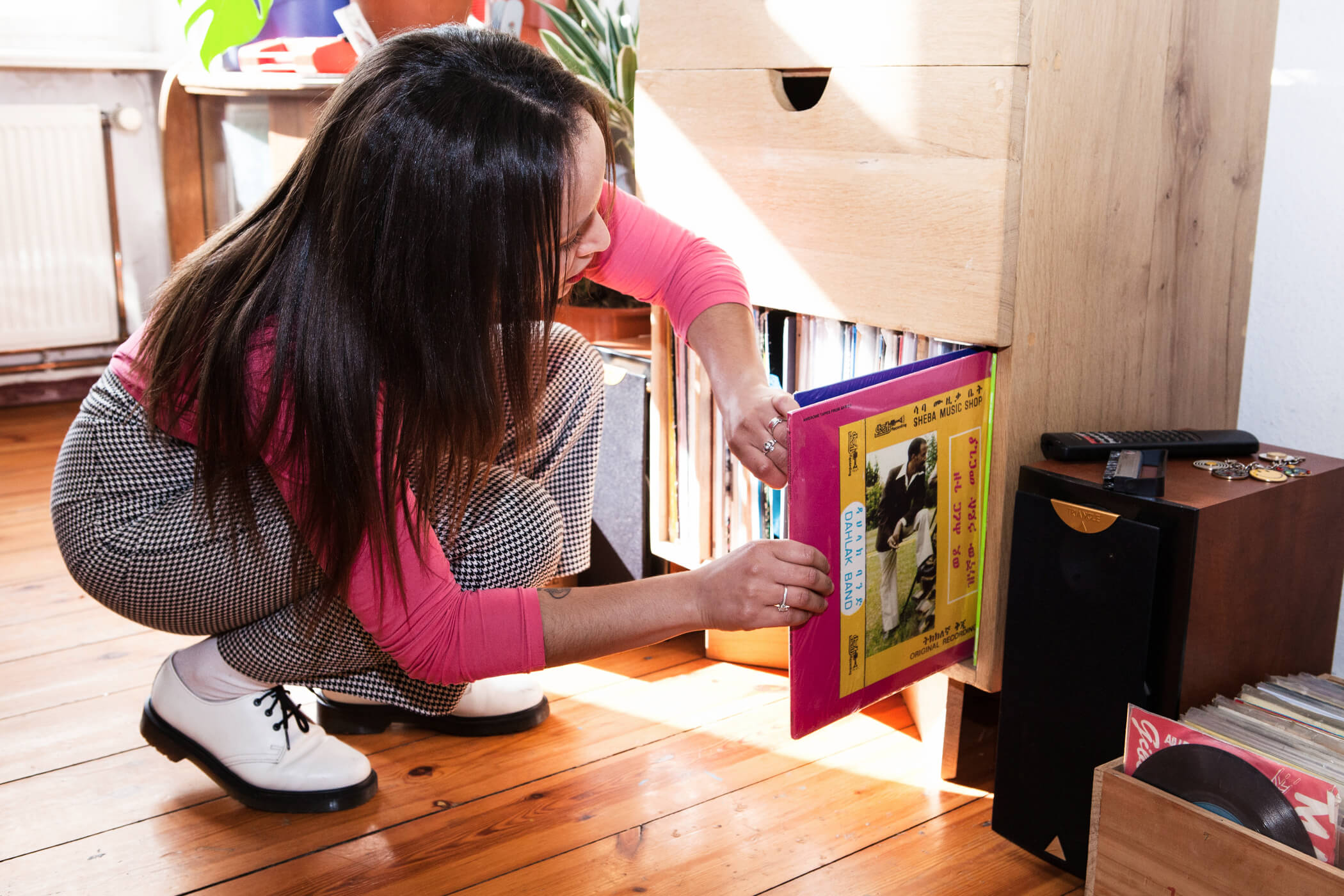 A taste of African Acid Is The Future.
"Because Africa is mother of beat, and beat is tempo. May your hearts beat on our tempo and steps groove with our flow. On an acid trip around Afro rhythms, travelling from Nigeria, Ethiopia, Congo to Ghana, cruising on electronic sounds, cosmic rhythmics and psychedelic vibrations." If those words doesn't pique your interest, then African Acid probably is not for you.
After speaking to us for a Crate Diggers interview earlier this week, Maryisonacid – the explosive force behind Berlin's increasingly legendary African Acid Is The Future club night – has dropped an hour of deep cuts from her collection that shows the full spectrum of this vibrant enterprise.
"I made this mix trying to show the wide spectrum of sonorities that made me the selector I am today," Maryama told us. "It's an open book to my heart for music. From weird library sounds to purest percussions, with a a fine touch of psychedelic climax this is what defines the most my taste and interest. Cinematic and hopefully mysterious hope it'll take people to a journey with no planed destination."
Jump on board below and catch Maryama's set at The Vinyl Factory's British Pavilion launch party at the Venice Biennale next Tuesday.
---
Tracklist:
Carl Stone – Lim
Michel Roques – Le Cri
Braen – Danse de la mort
Piero Umiliani- Échos de la nature
Madlib-konducta in Africa – Intro
Musique des Yaka – Unknown
Ogoya Nengo and the Dodo Women's group – Ohangla 1
Ursula Bogner – Punkte
Olatunji – Akiwowo
Serge Gainsbourg – New York USA
Sun Ra – 21st Century Romance
Jun Miyake – Third Eye
Dans le Labyrinthe – Unknown
Ethio stars|tukul band feat Mulatu Astake – Aderech Arada, Manged lay wodike
Charles Baudelaire – Enivrez vous récité par Pierre Blanchar
Bernardino Femminielli – Touche Pipi
Nino Rota – Juliet of the Spirits
The Pink Floyd – Come in Number 51, your time is up
---
Maryisonacid is DJing at the launch of the British Pavilion at the Venice Biennale on Tuesday 9th May. The party is being hosted by Hauser & Wirth for British artist Phylida Barlow with food & drink by The Store Kitchen.
Photos by Kristin Krause.