Published on
June 22, 2016
Category
Features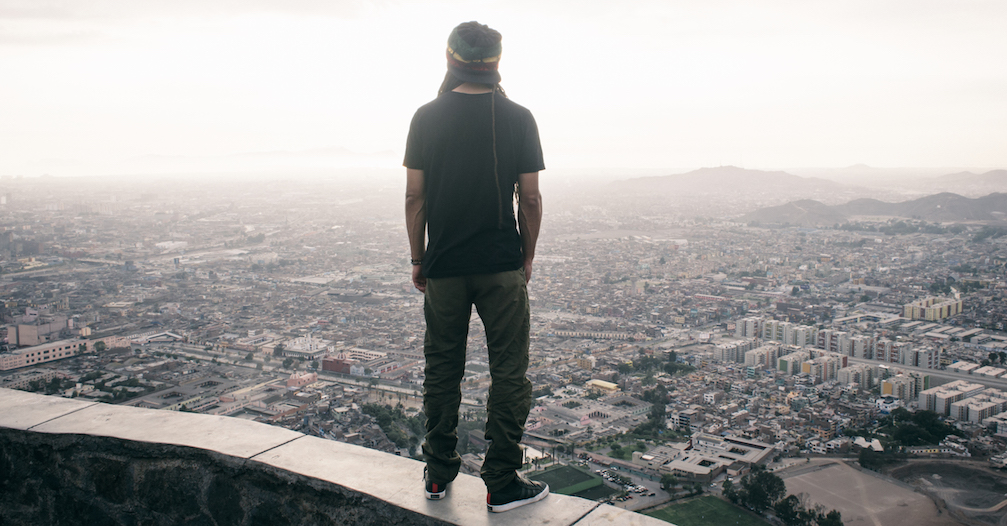 From Croydon to Lima.
There's more to Peru than panpipes, just ask Mala. Over several trips to Lima, Cusco and the Sacred Valley, the dubstep don was exposed to a mixture of folk sounds, from local Afro-Peruvian percussionists and grassroots tap dancers to music from the mountains and Andean sopranos.
His latest LP Mirrors – out this week – draws a bridge from Croydon to Lima, marrying traditional Peruvian instrumentation with heavy sub-zero production. The idea was for a culture-clash record was incubated with Gilles Peterson, whose Brownswood label released Mala in Cuba a few years ago. Part of the appeal of Peru was that Mala knew very little about the country.
Gilles introduced Mala to Martin Morales – founder of London restaurant Ceviche and owner of Peru-focused record label Tiger's Milk – as a starting point for the project. Martin spent three hours playing Mala vintage vinyl and new cuts from Peruvian artists spanning criollo, chicha, cumbia, huayno, funk, tropical, tropibass, salsa and punk. Then a few months later, when the pair were both in Peru, Martin invited 50 of Peru's top musicians to his house to meet Mala and perform tracks.
Three years on, we sat Mala down with Martin for a conversation about how the album turned out, record digging in Lima, ancient instruments, and Peru's daring bass scene.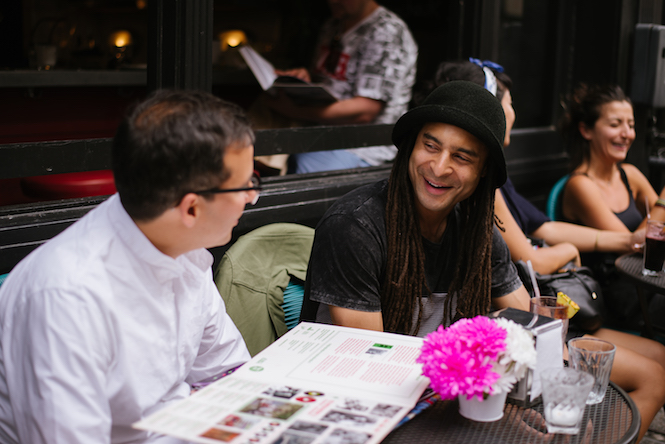 ---
Martin: When we first did the session at my house, you had some small idea of Peruvian music right?
Mala: Yeah, but more the Andean to be honest with you, because I think that's what's more widely known.
Martin: And in that session, what struck you? There was variety, but what within that variety excited you?
Mala: I had no idea that the whole Afro culture even existed in Peru. So for me that was just fascinating. Purely because of the rhythm, nothing necessarily to do with the African descent. Then when you see all the instruments that they play – okay the cajón is widely known – but the other instruments are not known at all. There's an instrument that people still play using the jaw of a dead donkey. You bash the bottom of the jaw with your fist and it actually sounds really nice on top of a snare drum.
That was the most fascinating thing because I love percussion. It's generally percussion that inspires and drives me to start making a piece of music, so to have new rhythms, new instruments and new sounds to play with was really exciting.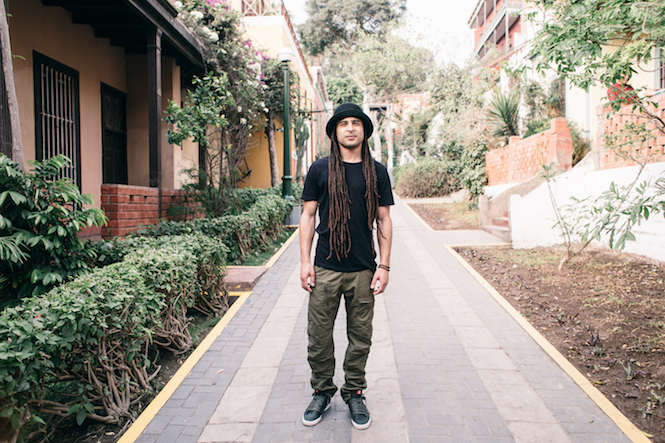 Martin: The migration of African people, as well as Spanish, Italian, Chinese, Japanese, plus the pre-Inca and Inco tribes have enriched Peruvian culture over the centuries. There are 24 provinces in Peru and each of those have their own music, have their own dances, their own dishes, regions and languages. There's many types of guitars and percussive instruments. There's fifteen types of harps!
Mala: For me that's what what really struck. Instantly it just felt like it was going to be a completely different experience and record from Cuba. Cuba is very much Cuban throughout, it's like one region. Whereas instantly, that diversity in one country, it felt like it would be impossible to do everything. Straight away it flipped me, I knew the record couldn't be Mala in Peru. It made me to feel liberated actually.
Martin: It's liberating to know that you don't have to cover everything. It's a sweet shop, you can pick and mix, but you don't have to eat everything. But why did you choose Peru as your subject in the first place?
Mala: Two reasons. One because my partner has many Peruvian friends, she's been to Peru a number of times and told me about her experiences there and in the jungle. So a family holiday to Peru was always on the cards. And the second reason was that I knew absolutely nothing about Peru. Hopefully that combination of being introduced to something new and mixing it with my world has created an original sounding record. My son is even sampled on one of the tracks.
Martin: A lot of electronic producers in Peru are getting into the cumbia and chicha. It's not really there in your record, did you make a conscious choice not to go there? Do you find it cheesy?
Mala: I don't think it's cheesy, in fact there there's one track on there – 'Looney' – which has got a cumbia rhythm. As much as I wanted to showcase all of the different elements that I came across in Peru, I was almost letting the music dictate where I went.
In mind though I really wanted to make a real cumbia sounding banger, hoping that these guys would pick up on it and play it but it just didn't work out that way. I definitely try not to force the direction of my music in that sense.
Growing up in Peru what were you exposed to musically? The cumbia?
Martin: It was split into few different areas. There was creole music, most of which is Afro-Peruvian, and was in a the way the pop music and the party music of the proper adults.
Mala: What's that? The proper adults?
Martin: My aunties, my uncles, my granny, everyone… we used to get together every Sunday. We would play this card game – it's like a very extended version of rummmy that lasts three hours – and at the end of the session, everyone would get out instruments and there'd be a party in the house. We used the spoons and castanets, someone would have a cajón, there's always a guitar and two or three people would sing. And sometimes those sessions of creole music went on 'til late and that's when there would be a fight or secrets were revealed, like illegitimate children, of which there were many. That's my early childhood.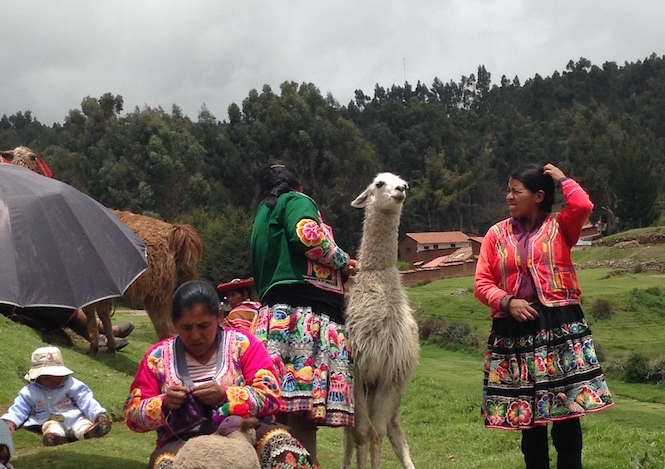 Mala: What were the other styles?
Martin: Salsa was really big in the '70s and '80s. That whole movement from NY, we felt that. Go the El Callao, the port district in Lima, and Hector Lavoe is a god there. Even today, there's sculptures and graffiti to him, he's like the patron saint of Callao.
We also caught the end of pop-disco, with 'Staying Alive' and 'I Feel Love' and all that. By the mid-'80s, it was all Pat Benatar and Cyndi Lauper and the soft rock stuff. And the video channels were just coming in as well. So those were the big American influences.
Then the other style was a very, very folk Andean music called huayno. It's not really panpipes, it's more string-based and is very different. My family was Andean so I was exposed to huayno through them. I used to get mocked at school because I was into huayno, they would call it poor man's music. And then of course there was cumbia.
Mala: Is it true you have got the biggest Peruvian record collection outside of Peru?
Martin: I think so, yeah. When I was 14 I started crate digging in the alleyways in central Lima where the record stalls were. It's really dangerous there. My parents were like, what the hell are you doing? I used to get my dirtiest, oldest, tightest trousers and I used to take notes and roll them into my pants and take my watch and rings off so when I got there, everyone would think, he ain't got nothing on him. Getting there was the real hustle but once you were there it was alright.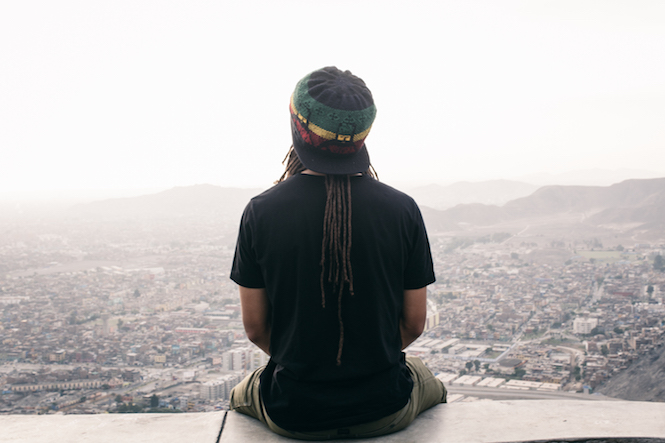 Mala: I started buying records around the same age as well. Mine was all jungle.
Martin: And where were you at the time?
Mala: In Norwood, South-East London. That's where I was born and raised.
Martin: Were there any shops there you liked?
Mala: Yeah we had a record shop that was just down the road from our school so on our lunch break we used to buy our chicken and chips and go down to the local record shop.
Martin: Were you buying cassettes, CD, vinyl?
Mala: We were buying tape packs of the raves, we were recording our pirate radio station shows at the weekend and we would save up our pocket or paper round money and buy 12″s.
Martin: Fast forwarding now. Some British and European musicians seem to get stuck in Western electronic music or rock; when there's a language or a rhythmic barrier, they just don't know how to deal with it. Who opened the door for you to absorb Indian, Brazilian, Cuban, Peruvian sounds. What was the moment?
Mala: Listening to Nitin Sawney, that album there. Beyond Skin, 1999. I randomly got bought that album by a girlfriend's brother-in-law and I'd never listened to anything like that before. That album and the one after that Prophecy sounded so worldly, I think that really installed into me that you can go around the world and you can consolidate it into a cohesive, coherent piece of work.
I never had any desire to travel as a youngster, a lot of people do the college thing, take the gap year, I never did any of that. I didn't go to university because there was nothing that I necessarily wanted to study. Give thanks that my parents never pushed me into doing it. As long as I wasn't sitting at home bumming around they were very much happy for me to go to work but also try to find out my own path and who I was.
I was already playing in clubs at that time. Even though I feel very honoured and very privileged that people talk about me the way they do with regards to the dubstep scene – and by no means am I trying to say this in order to disassociate myself with it – in my mind I've never ever been that. In my mind I've always just absorbed the music that's around me.
Martin: I should mention that, coincidentally, at the same time you heard Nitin, I was working for his label.
Mala: There's been many connections between us along the way.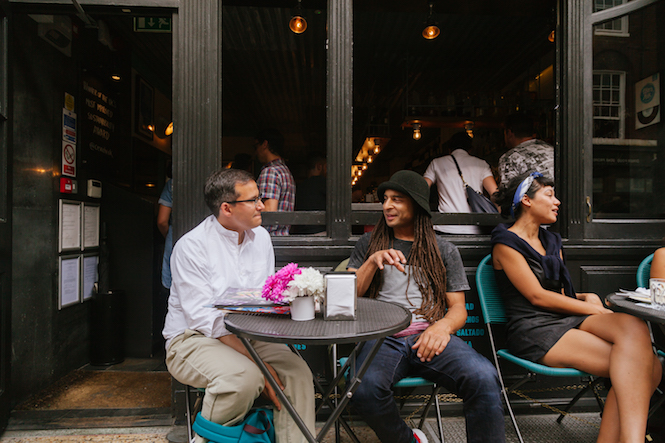 Martin: Let's go a little bit forward again. We're jumping around but I'm really interested to know what you think. Today's rebellious punk funk in Peru is something that we call tropibass, a little bit influenced by Diplo and what those guys are doing. I introduced you to some of those guys that I know who appeared on my label's Peru Boom compilation, acts like Dengue Dengue Dengue, Elegante & La Imperial, Chakruna…
Mala: Qechuaboi and Deltatron as well.
Martin: What do you think of that scene?
Mala: I think it's incredible and I see the parallels. Rafael from Dengue Dengue Dengue was living in London in the mid-Noughties and he used to come to the early DMZ raves that we were putting on. So there's definitely that connection.
Martin: So he was directly influenced and that music's been influenced by the London sound? That's cool.
Mala: It's strange to go that far away from home to discover that. And it was only really when I went to his house and he asked me to signing a couple of records that I realised. He has DMZ records from '05 and '06.
They took me to some of the clubs where this scene is happening and it's amazing to watch. That sound-system culture, that emphasis on low end frequency, using influences from our surroundings, it should happen in other places in the world. It's good that they're not trying to recreate what's happened here in London but they're taking old records from Peru, raiding their parents' record collection and doing their own thing.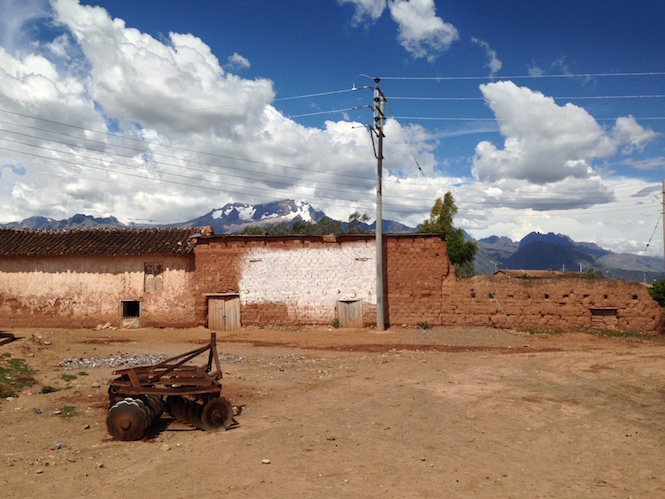 Martin: They're also finding the original bands and helping them reform and they get them to play at the raves, which is crazy. You get there at midnight, there's a queue round the block. It's a disused house or a disused cinema. It finishes at 6 in the morning but at three o'clock the traditional band comes on and they play psychedelic cumbia from the Amazon.
Mala: And everyone's having it.
Martin: Everyone goes fucking nuts. It's great.
Mala: It's funny that you say that because I was very fortunate to meet David Rodigan a number of years ago. Not to say this to boast or anything like that, but he said to me: "I just want to say thank you, because the sound that you guys are bringing through has brought me back round to a new generation." It's really nice when somebody of that stature says that because I meet guys from the sound-system culture that almost don't recognise that what we're doing as part of their lineage.
Martin: What I like about your record is that you are doing the dub stuff but you have also left some moments that are floating, warm and acoustic. I want to thank you for also having those moments. This album is not about you being a historian, you don't have any kind of responsibility to carry the flag of Peruvian roots music but it's nice you've chosen to really understand that folkloric bit.
Mala: Again it's the music that did that. Those pieces needed that space, the record needed that space. Don't get me wrong I tried versions of where I added beats but it didn't feel right, it didn't need it.
Martin: And that might help a whole generation to connect with all kinds of stuff I think.
Mala: I hope so.
---
Photography by Tom Morgan & Michael Wilkin