Published on
April 2, 2016
Category
Features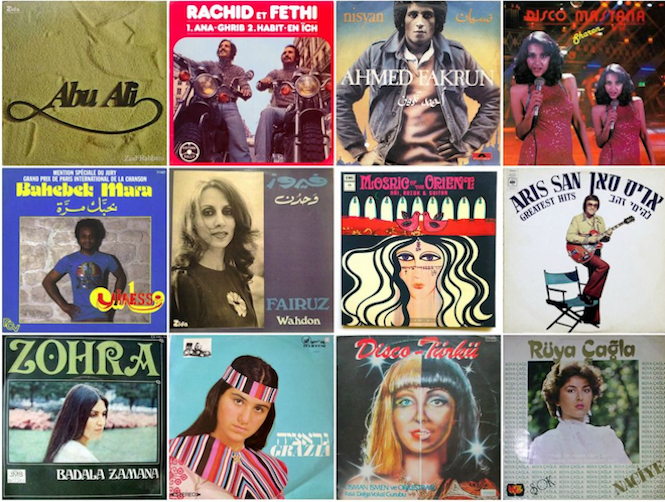 Get trackspotting.
Uncovering records through mixes might just be the next best thing to rummaging around in a record shop. So, each month we'll be trawling through the wild world of online mixes to save you the trouble.
To be eligible for our top five, the mixes, radio shows and live sets must be vinyl-only or vinyl-centric in format. And failing that we'll only consider it, if it slakes our crate digging urges.
This month is all about tributes and themes. There's Numero Group on the legendary, unsung house band The Swampers, who held it down at Alabama's Muscle Shoals studio, PAN records' Helm on prolific electronic experimentalist Muslimgauze, DJ Fitz's Middle Eastern disco mixtape for David Byrne's own radio project and a superb collection of out-there guitar playing from Kiran Leonard, whose new album on Moshi Moshi made our recent rundown of the week's best vinyl releases.
However, we're kicking things off on a reflective note, with DJ Spinna's touching and wide-ranging tribute to A Tribe Called Quest's late great Phife Dawg.
---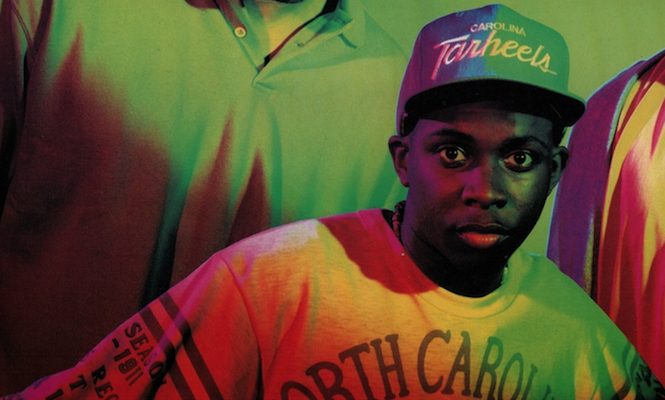 DJ Spinna – Tribute Mix to Phife
RMBA
A testament to his legacy, Phife Dawg tribute mixes have been cropping up all over the place since the Tribe founder passed away last week. As well as this personal homage from Be With Records' Rob Butler, we've picked out one of said Phife tributes in our mix round-up. Making it in ahead of DJ Yoda and Gilles Peterson is this 90 minute homage from DJ Spinna on Benji B's Radio 1 show including the best of the funky diabetic with Tribe, both rare and classic, and from his over-looked solo career.
---
DJ Fitz – Middle Eastern & Maghreb Disco Funk from the Golden Era
David Byrne Radio
Fresh from his VF mix straight outta Mumbai, DJ Fitz is back with a golden era Middle Eastern and Maghreb boogie selection for David Byrne Radio. The mix includes rare 45"s that Fitz found under a fish bowl during his first trip to Turkey back in 2006 and all the gems he's encountered since – including cuts by Ahmed Fakroun and the Rahbani brothers. Tracklist here.
---
Helm – Muslimgauze Special
NTS
Despite never making it to the Middle East, Bryan Jones was endlessly obsessed with the Muslim world. In his short lifetime he recorded so much music as Muslimgauze that new releases are still emerging today. With over 60 records out there, this two hour Helm mix might just scratch the surface but it's certainly a great place to start.
---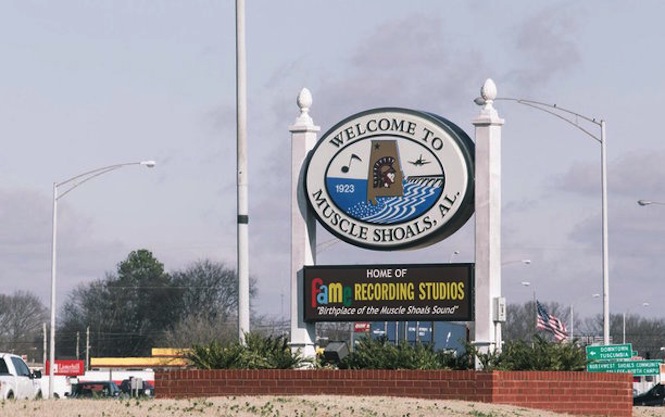 Numero Group – Tribute to Muscle Shoals
RMBA
Up there as one of the finest reissue labels in North America, Numero Group cut this superb tribute to legendary Alabama institution Muscle Shoals Sound Studio for RBMA Radio this month, focussing on the contribution of house rhythm section The Swampers. A real homely deep south gumbo of RnB, soul and swamp blues, we'll leave it to Numero for the rest of the introduction: "A group like The Swampers by its very nature can and will take many forms, is adaptable, exists on a liminal plane between states of existence and understanding of what an ensemble is… To make this mix, we didn't just look for the name, we looked for their fingerprints, and we looked for the benchmarks of the diversity of their projects: across genres, across styles, across the decades, across statuses, and across the labels and production companies."
---
Kiran Leonard
theQuietus
With his Grapefruit album in shops, Kiran Leonard has recorded a mixtape ode to originality in guitar playing. "My hope is that this mix culls together different examples of people who achieve a style of playing that is wholly theirs, in spite of the countless number of instrumentalists who came before them," he writes in tQ. Kaki King, Captain Beefheart, Neil Young and plenty more come together on 'Ey You Know That's A Sweet Barre Mate But He's No Hendrix'.