Photographer Silvia Gin follows the David Mancuso-inspired rig from the living room to the dance floor at We Out Here festival.
Festival sound systems may be built for punch and clarity, but few are as ambitious – and audacious – as this. Love Dancin' is an audiophile dance party sound system from Colleen 'Cosmo' Murphy, a musical host at The Loft and Lucky Cloud, and Trojan Sound System's Daddy Ad. For this special installation at Gilles Peterson's inaugural We Out Here they also received help from their friends and members of the Lucky Cloud sound team, Andrew Pirie from Melting Pot / Loud & Clear and Iain 'The Poet' Mackie, the UK distributor for Danley loudspeakers.
It fuses some of the principles and components that Colleen learnt from her mentor David Mancuso where he brought high fidelity audio components originally designed for home listening to the dance floor. In that vein, Love Dancin's Klipschorn speakers and hi-fi power amplification were fused with a 'DJ friendly' front-end that allowed for mixing and digital playback with high-end DACs.
At We Out Here, the Love Dancin' arena was curated by Colleen, Ad and Mr. Scruff, and hosted sets from DJ's representing likeminded audiophile, community-based parties in the UK including Cosmodelica, Rotation, Cosmic Slop, Bonsai Hi-fi, Melting Pot and Brilliant Corners. DJs such as Mafalda, Donna Leake, Patrick Forge and Gilles Peterson himself were also invited to play across the weekend.
But what makes it so special? The set-up is built around five Klipschorn speakers that Lucky Cloud Sound System acquired in 2004 to host their 'Journey Through the Light' parties. They are linked by Chord Epic speaker cables to four Moon power amps. All cabling is by the Chord Company. The mixer is an Isonoe ISO420 built by Justin Greenslade, with Technics SL-1210 turntables modified by Isonoe to feature Jelco SA-750D tonearms and an external power supply. The cartridges are the AT-XP7, the VM-750SH, and the VM-750, with a 10CB conical stylus by Audio Technica. All phono stages and DACs are by Moon. The mains treatment consists of Substation Integra, Powerline Ultra, Powerline Axis by Isol-8, and the equipment racks are from Quadraspire, while monitor speakers and sub reinforcement are provided by Danley Sound Labs, which supplied all the systems for the stages at We Out Here.
A lot to take in? Photographer Silvia Gin went beyond the tech specs to capture the sound system's journey from canal to campsite – and the parties, DJs and records that brought the whole thing to life.
---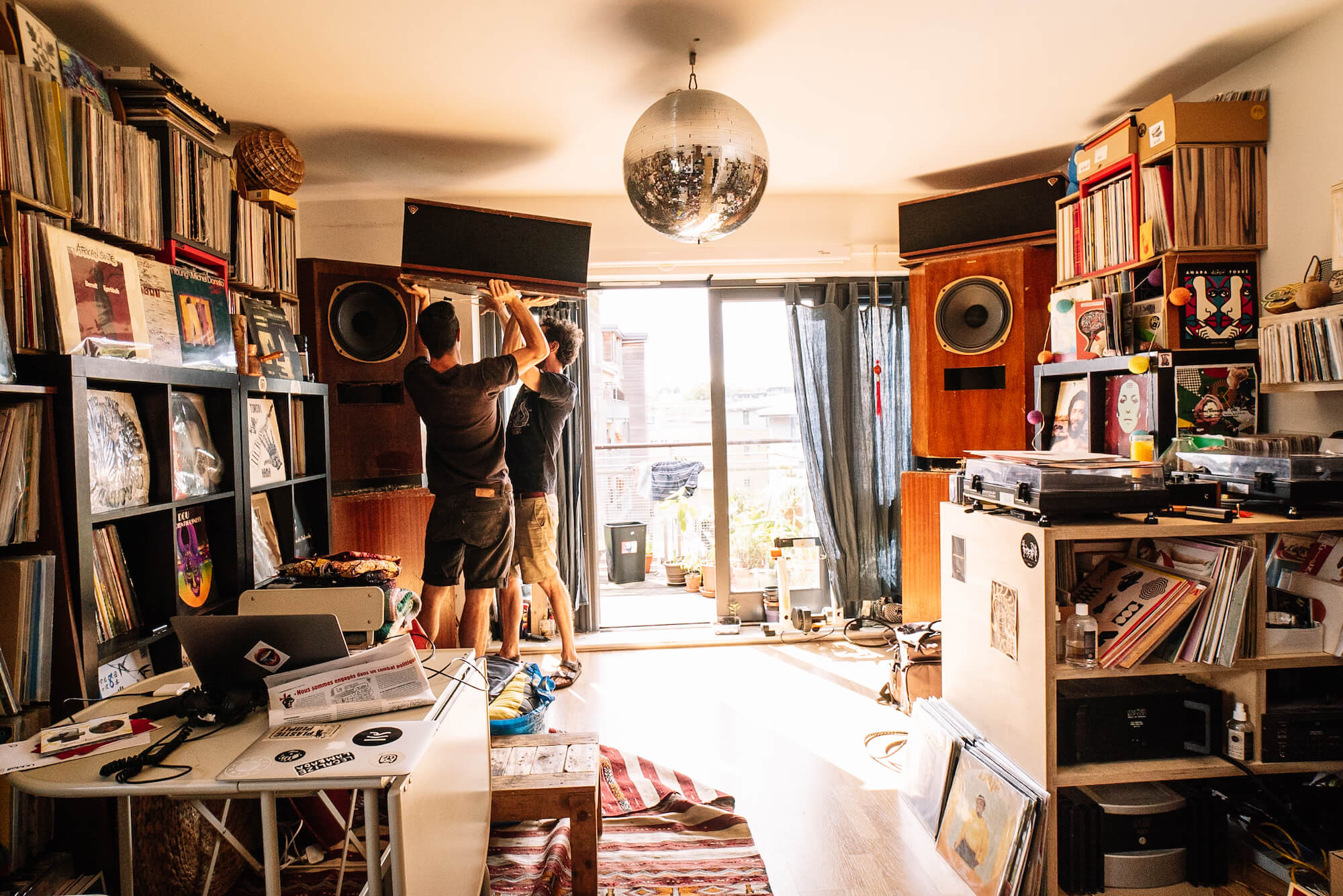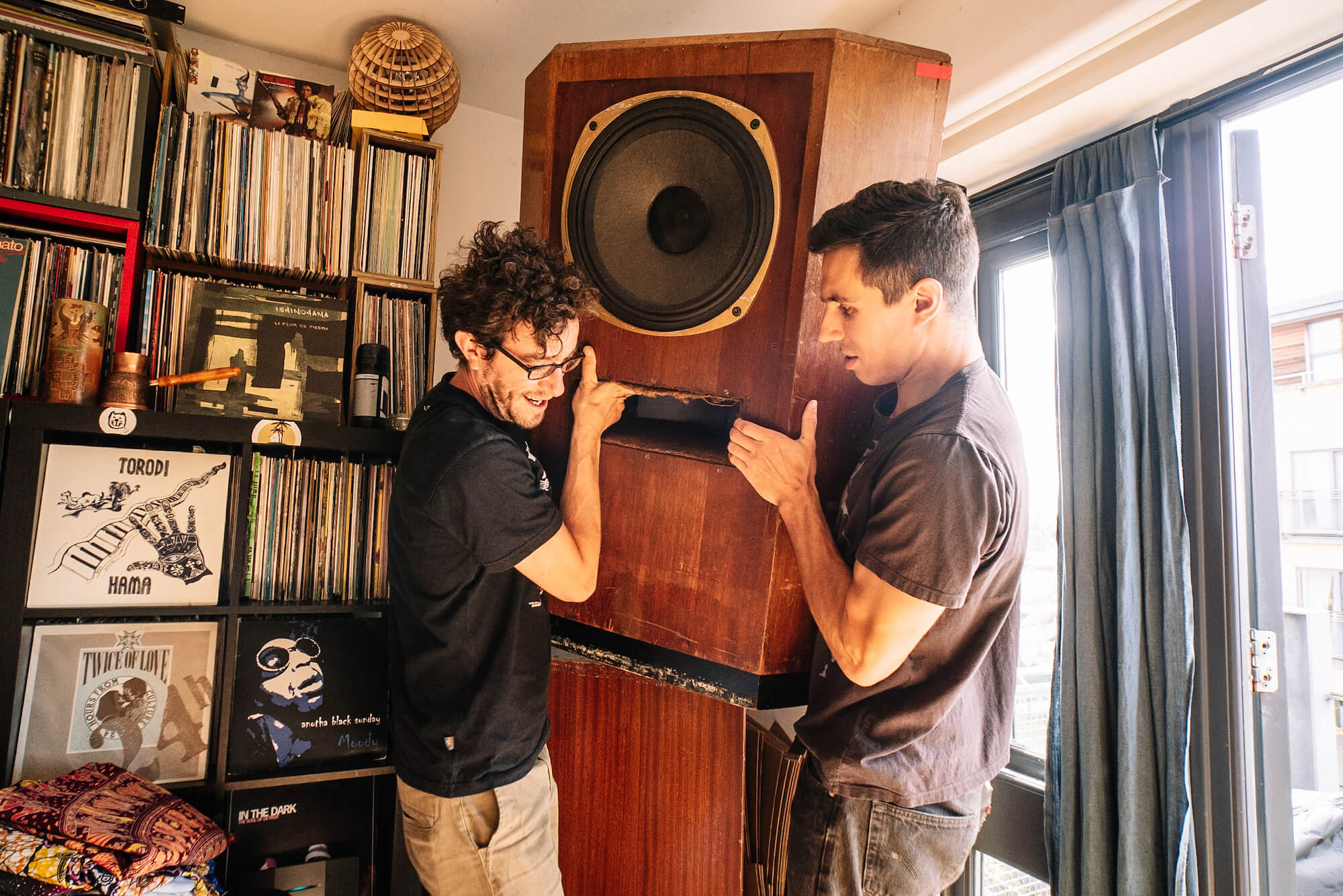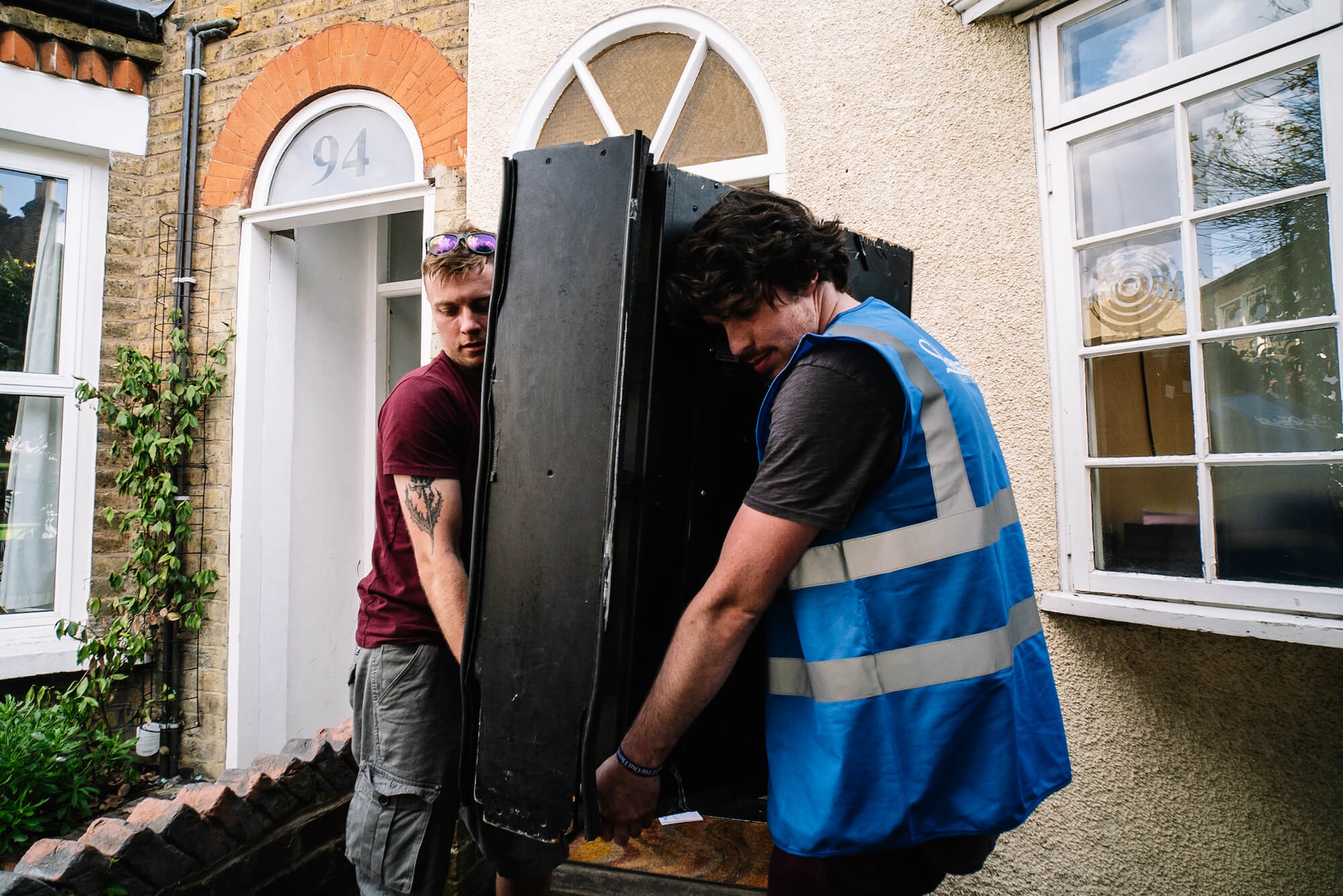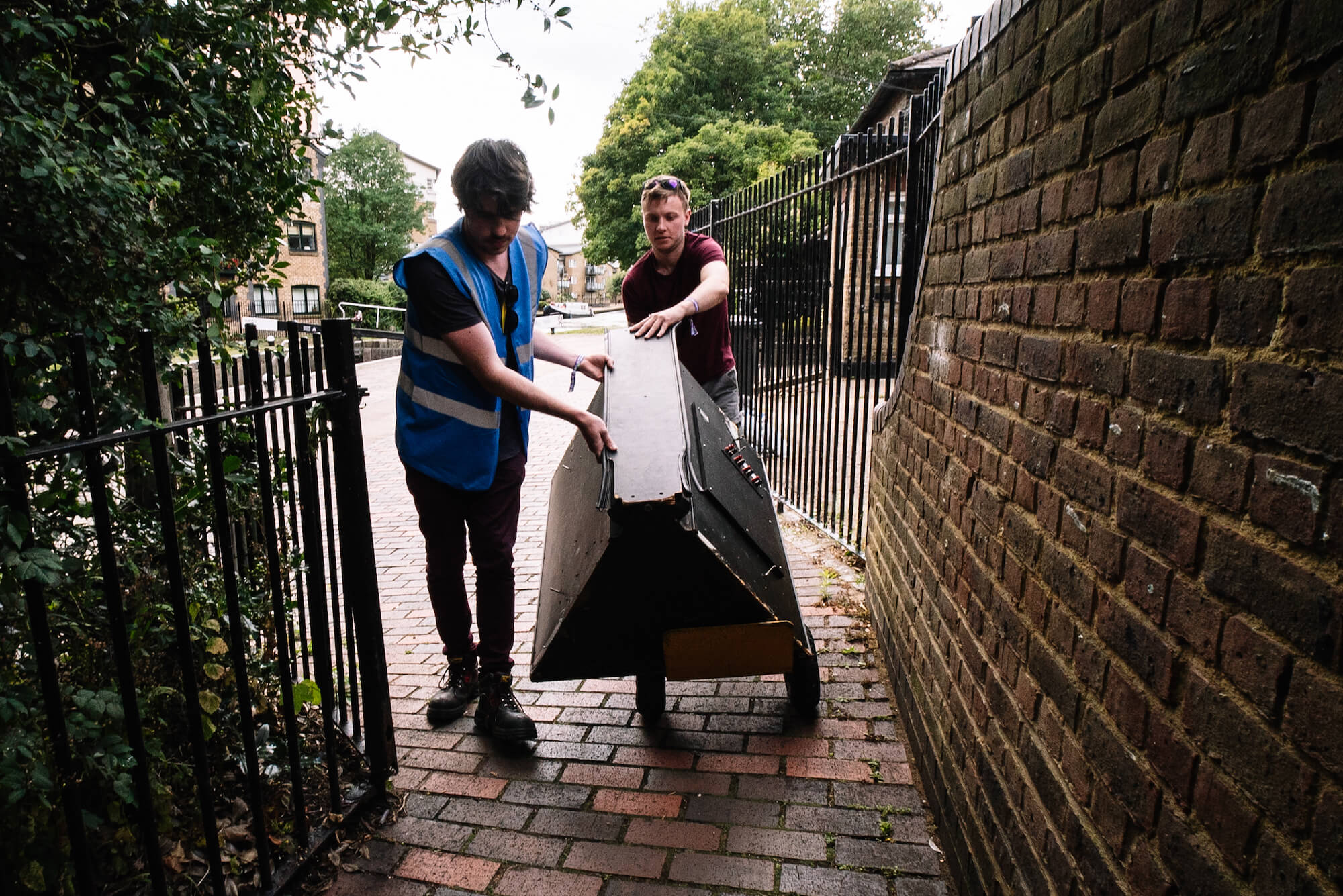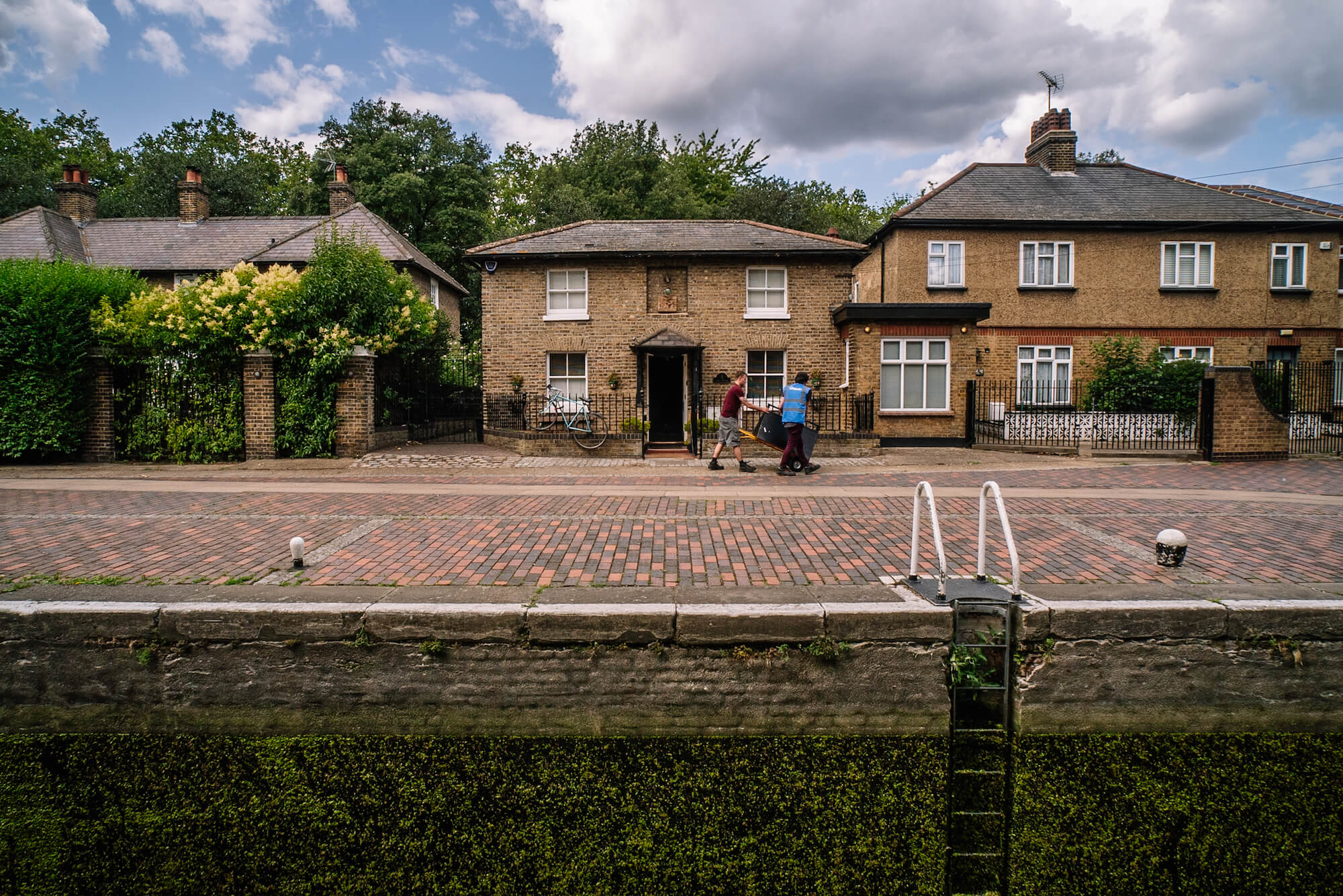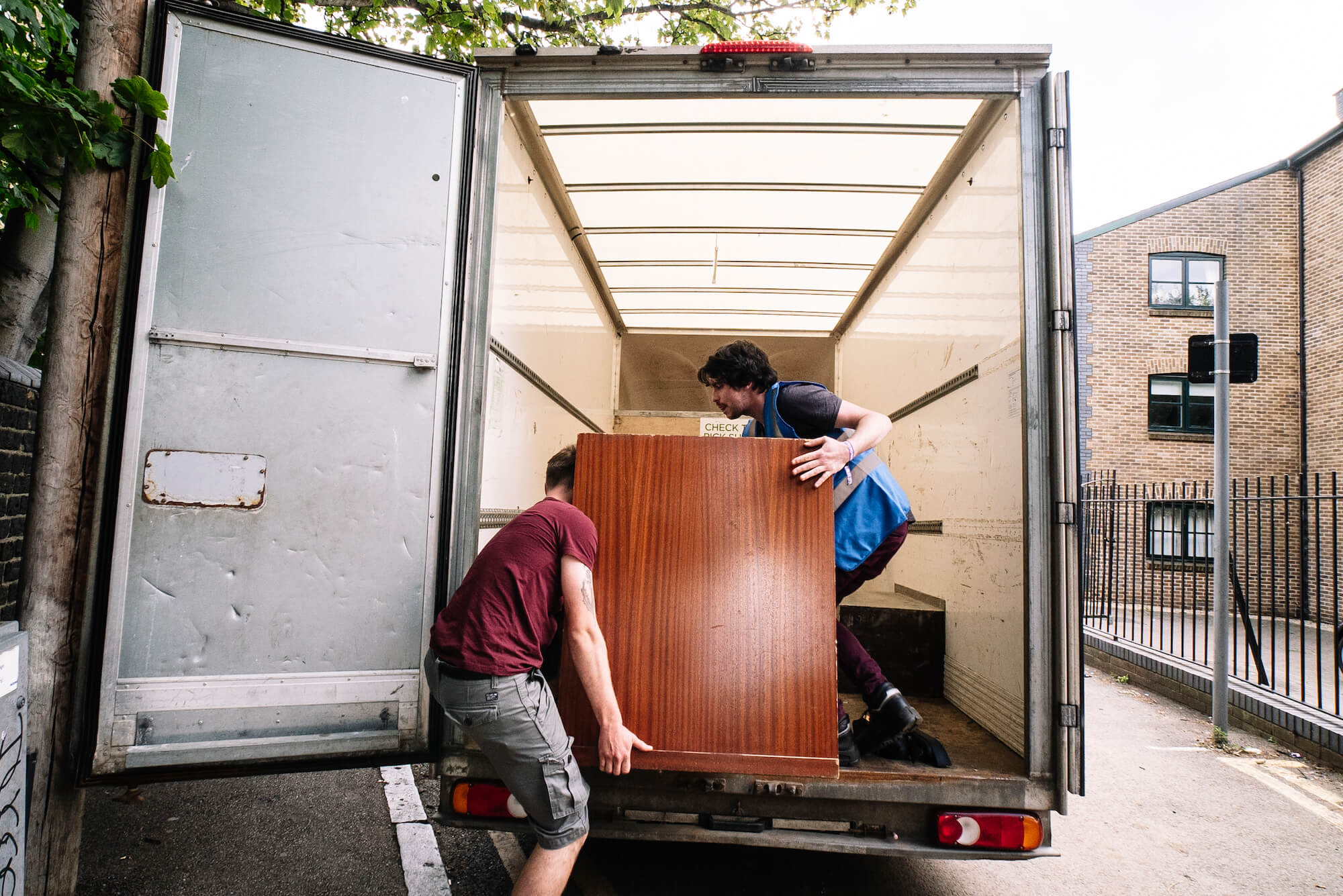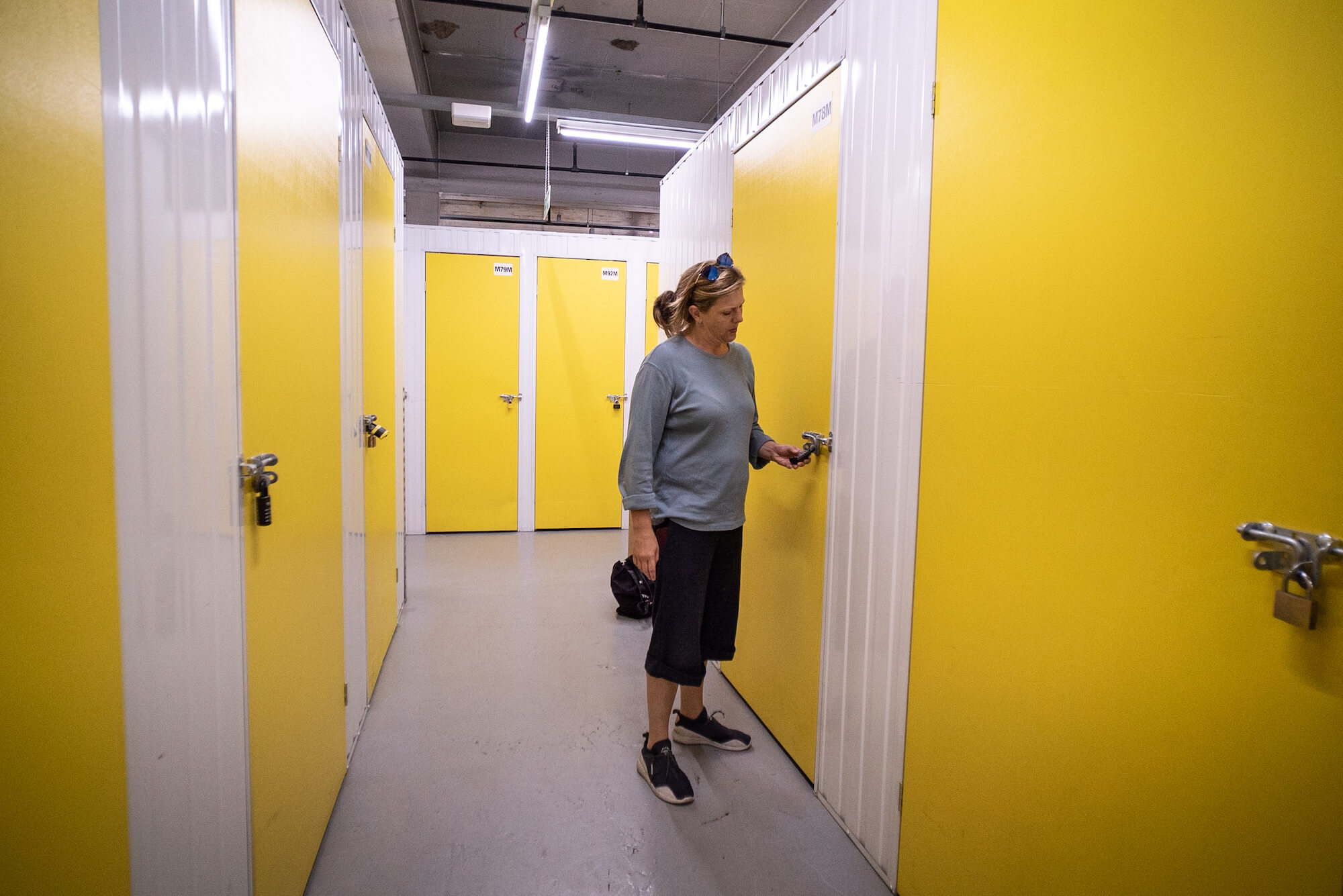 Colleen 'Cosmo' Murphy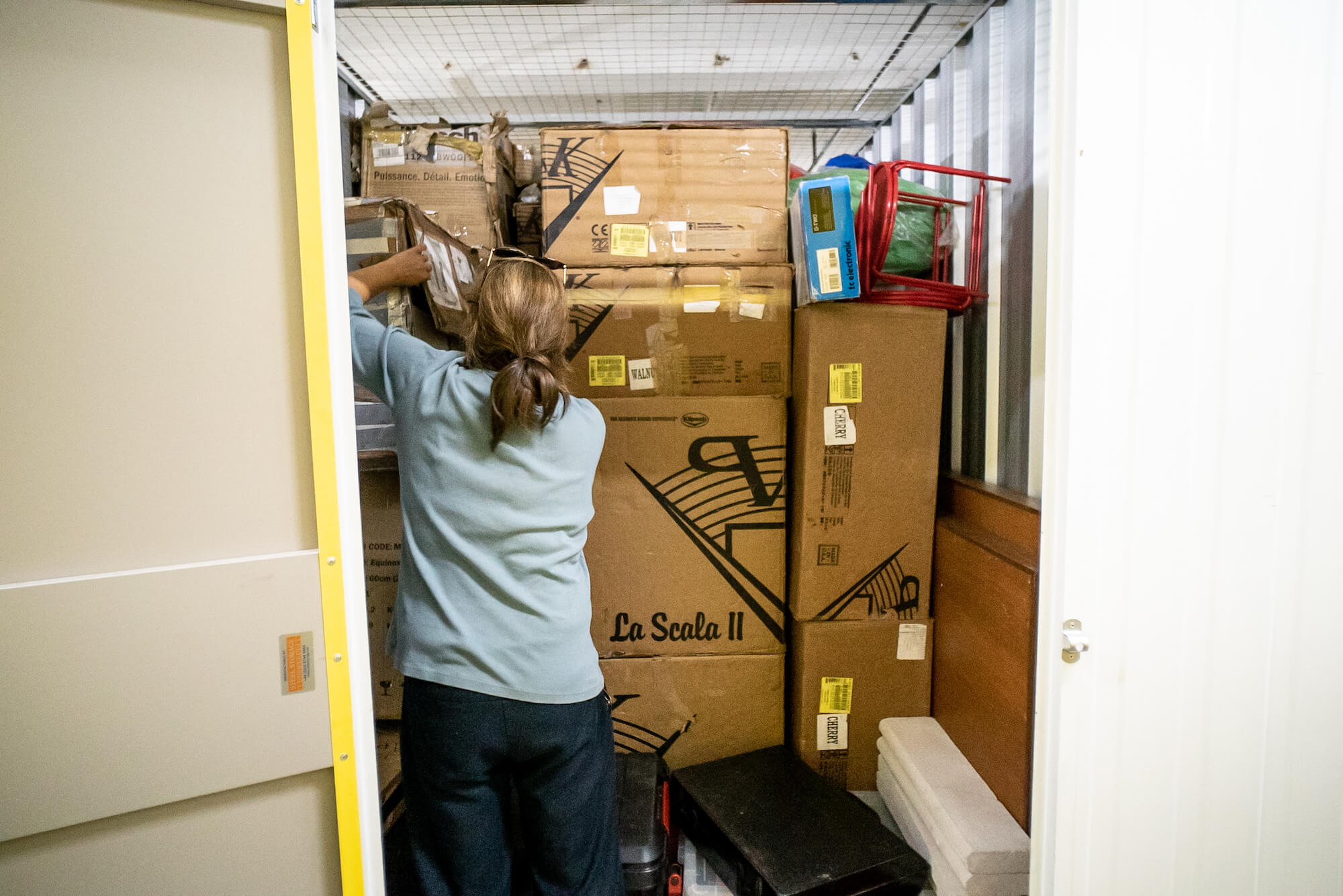 Colleen 'Cosmo' Murphy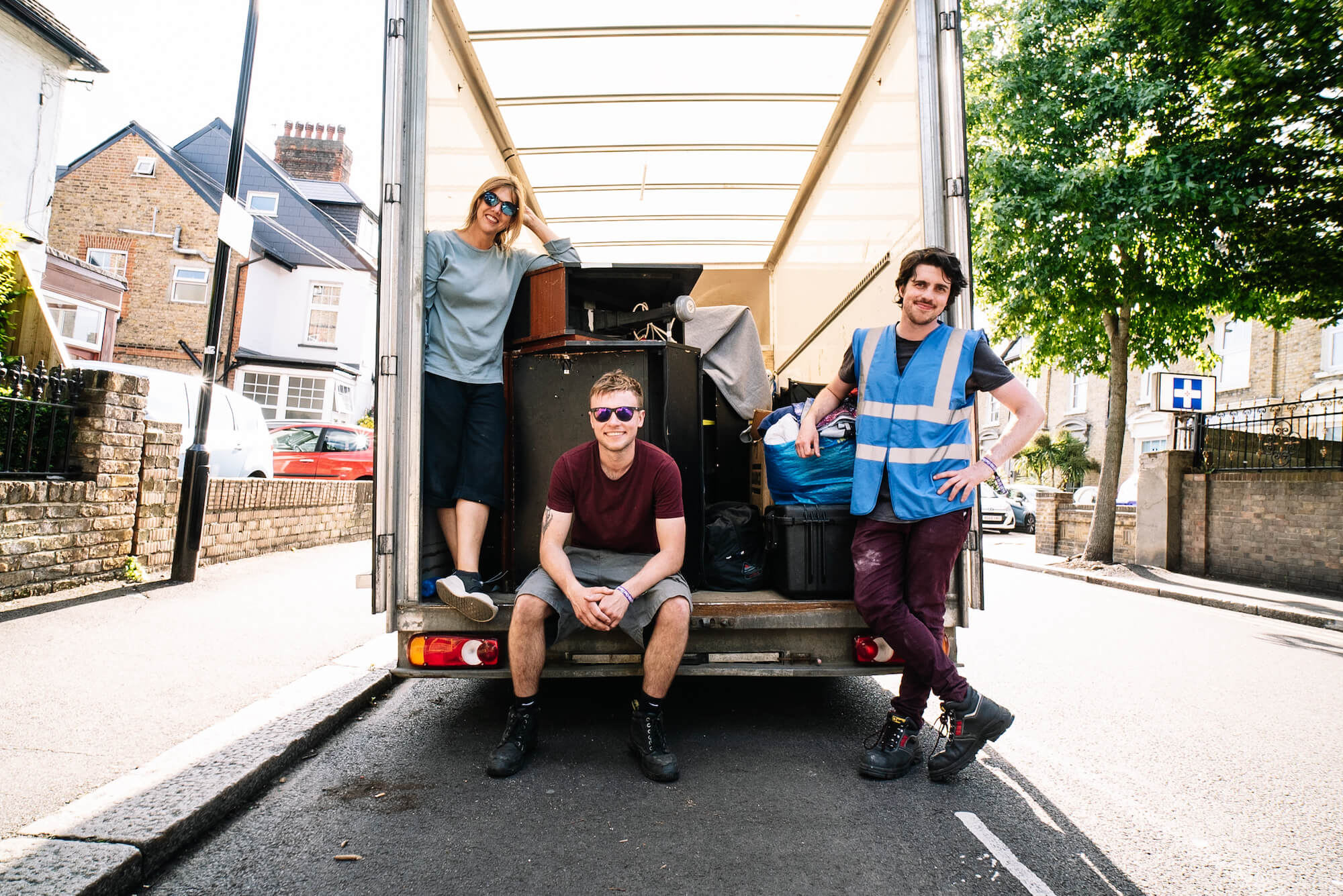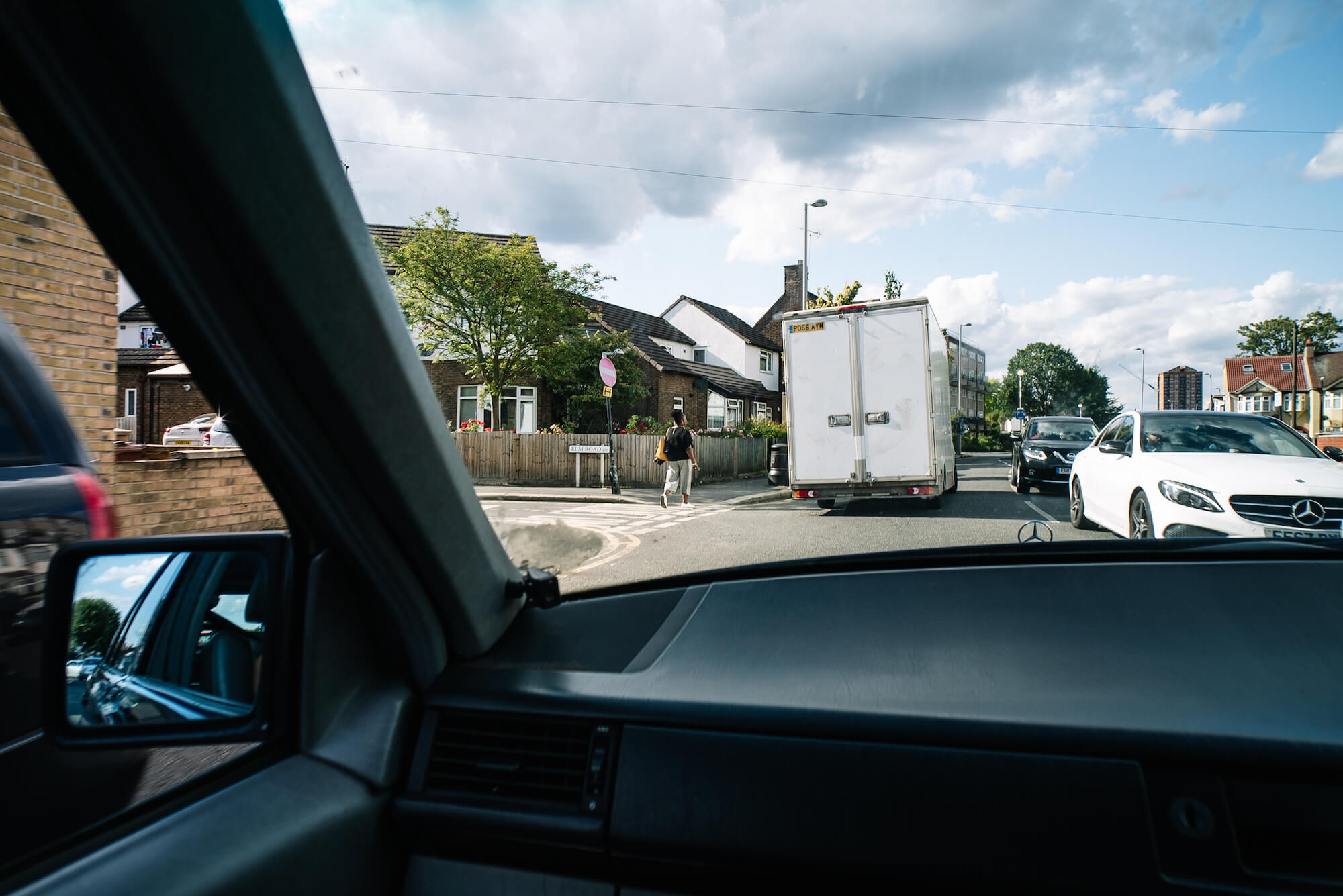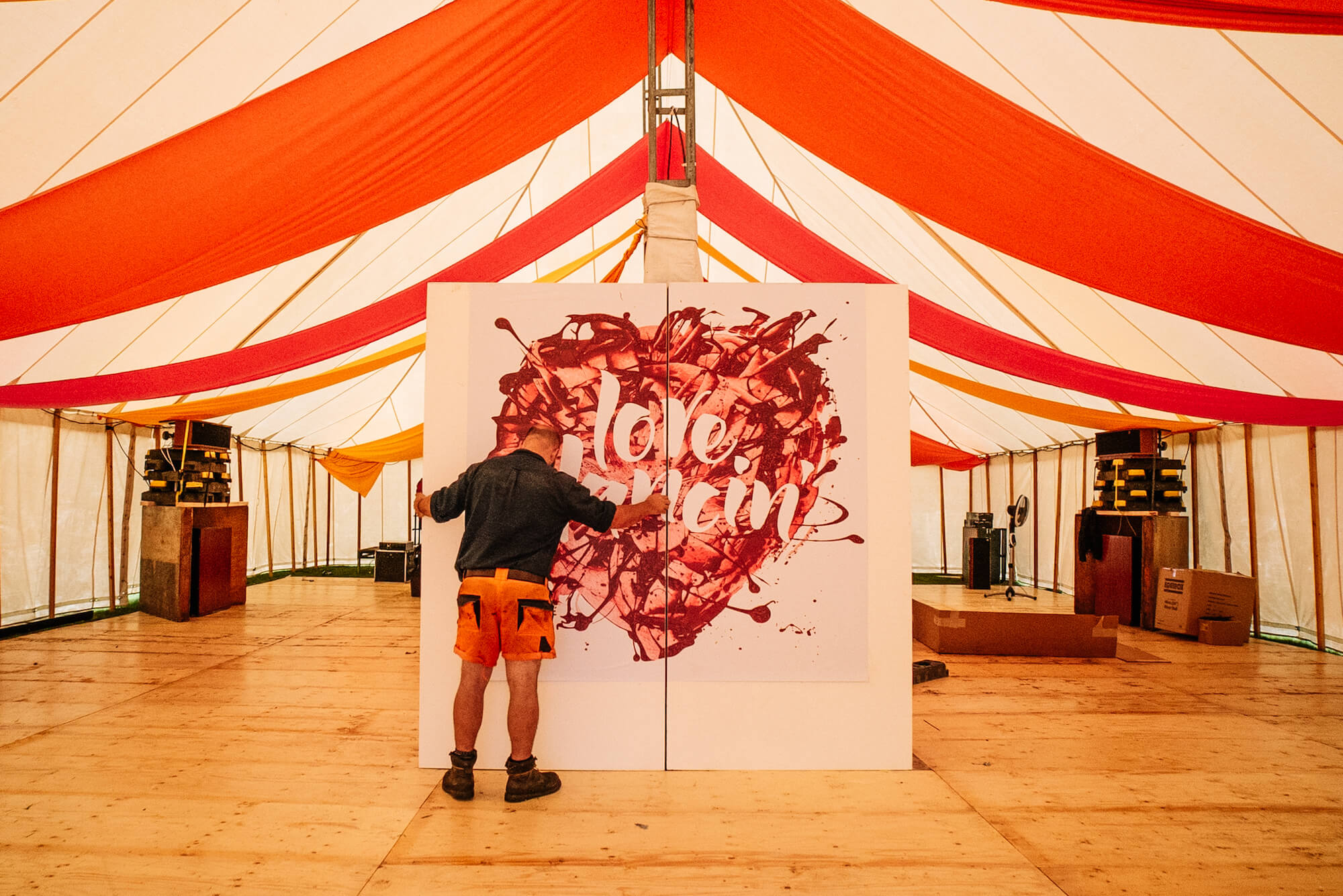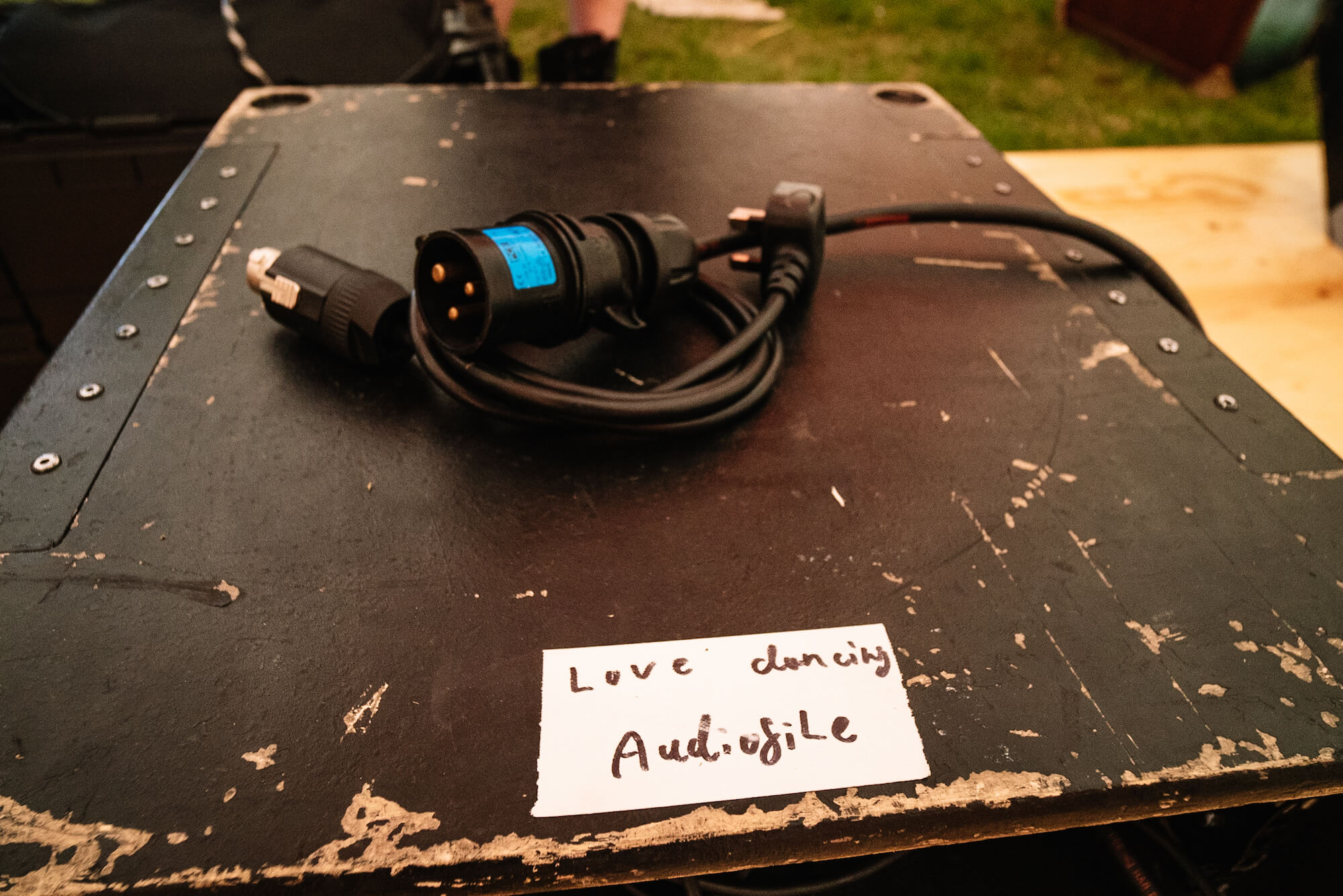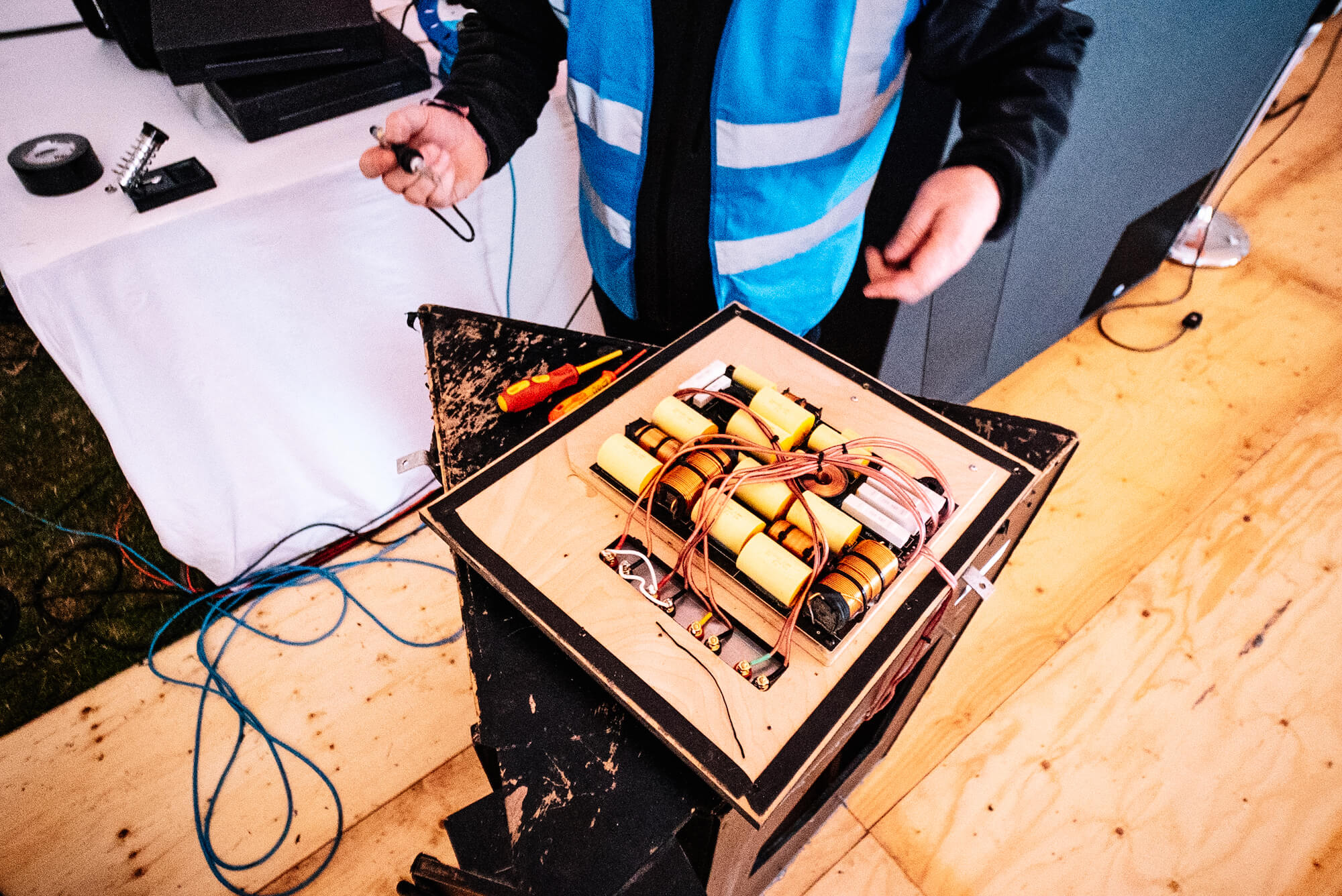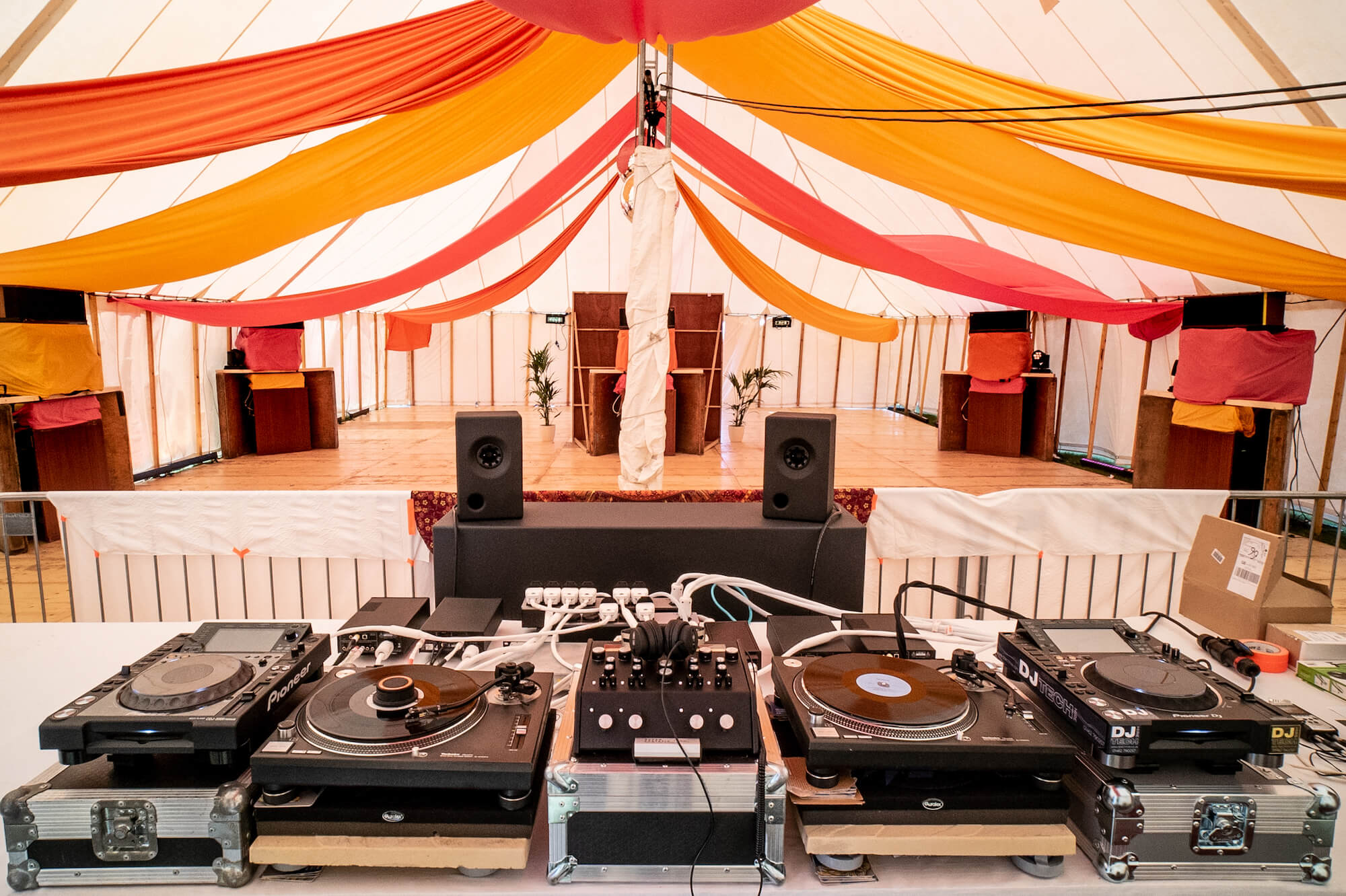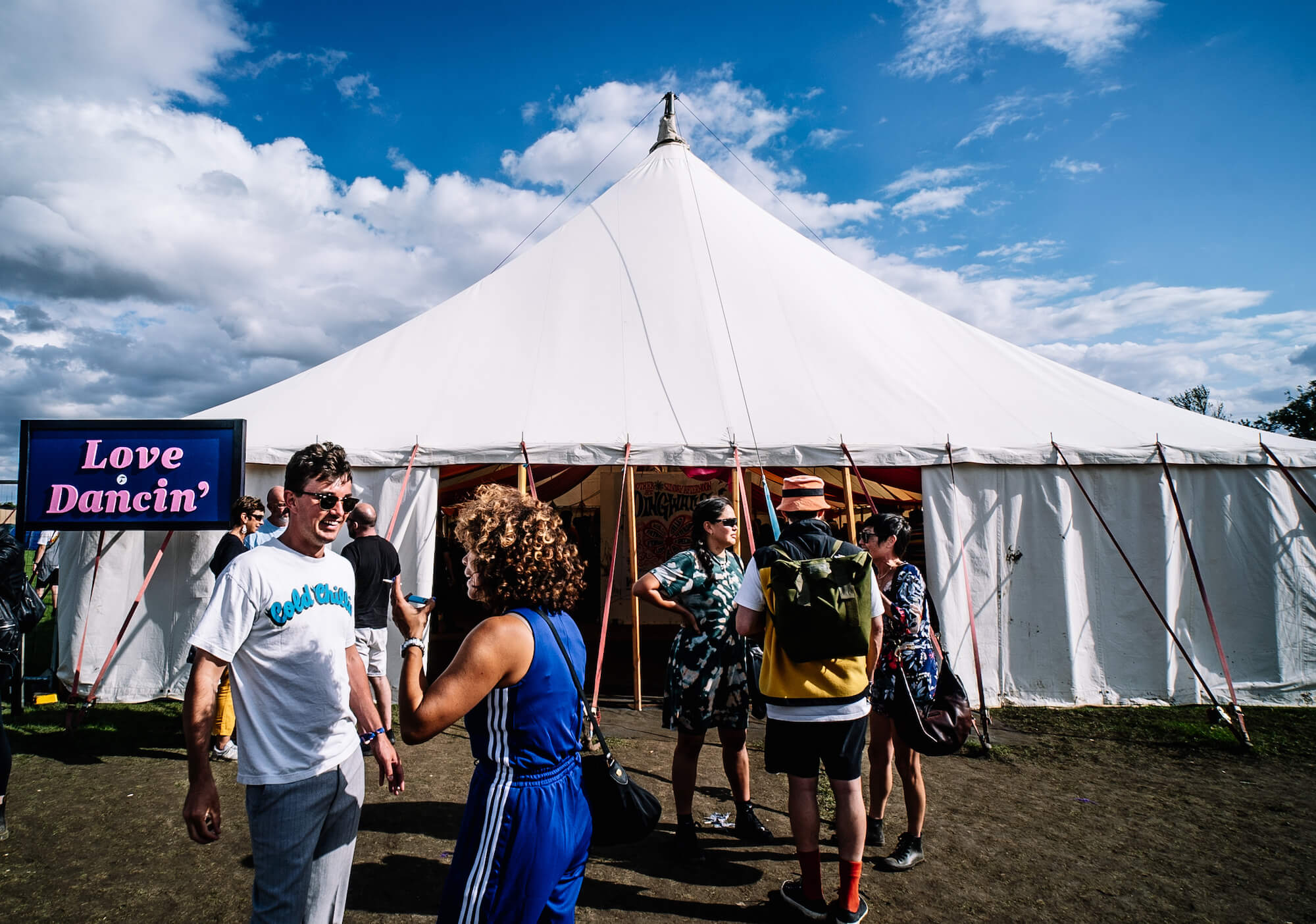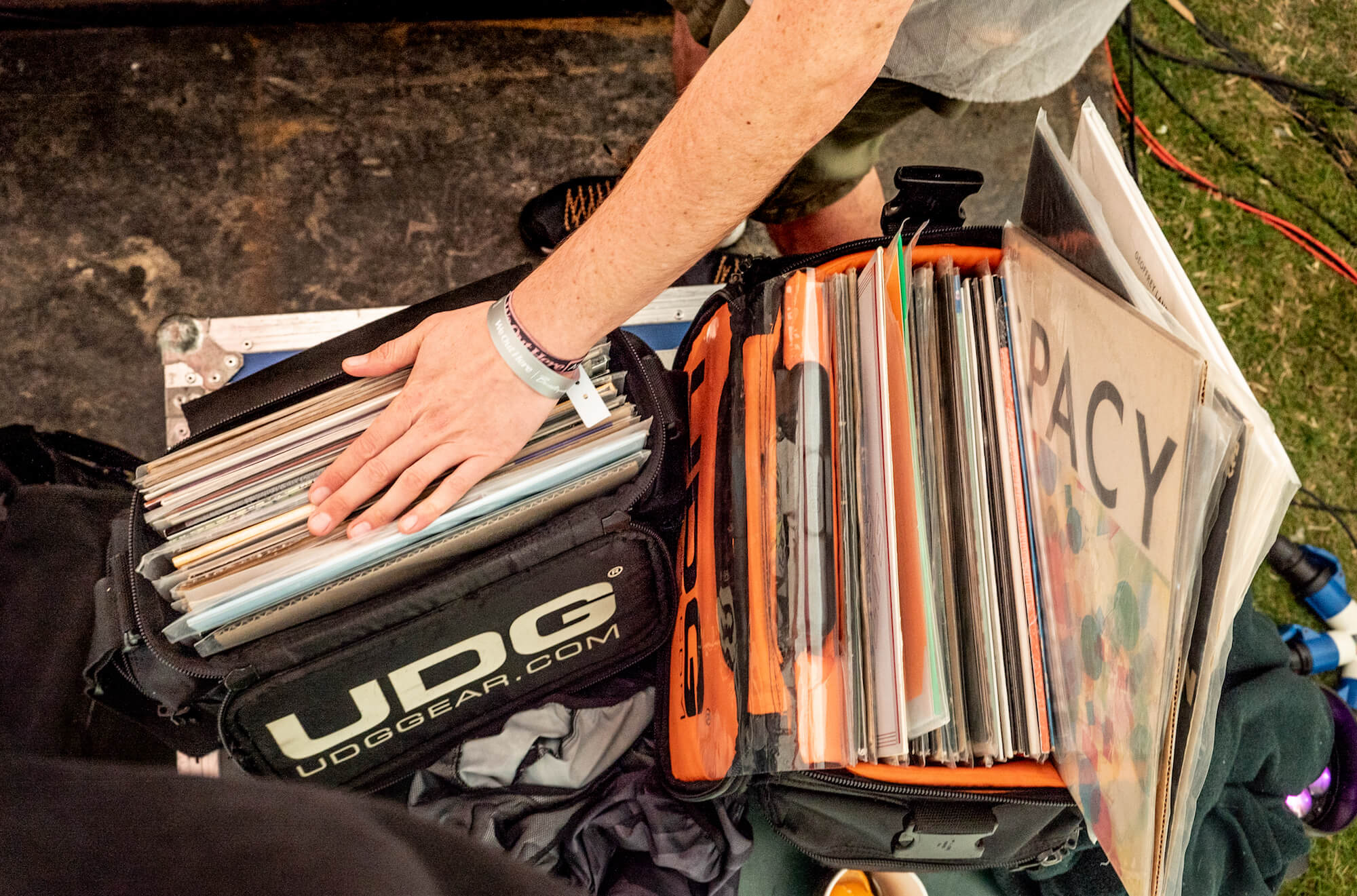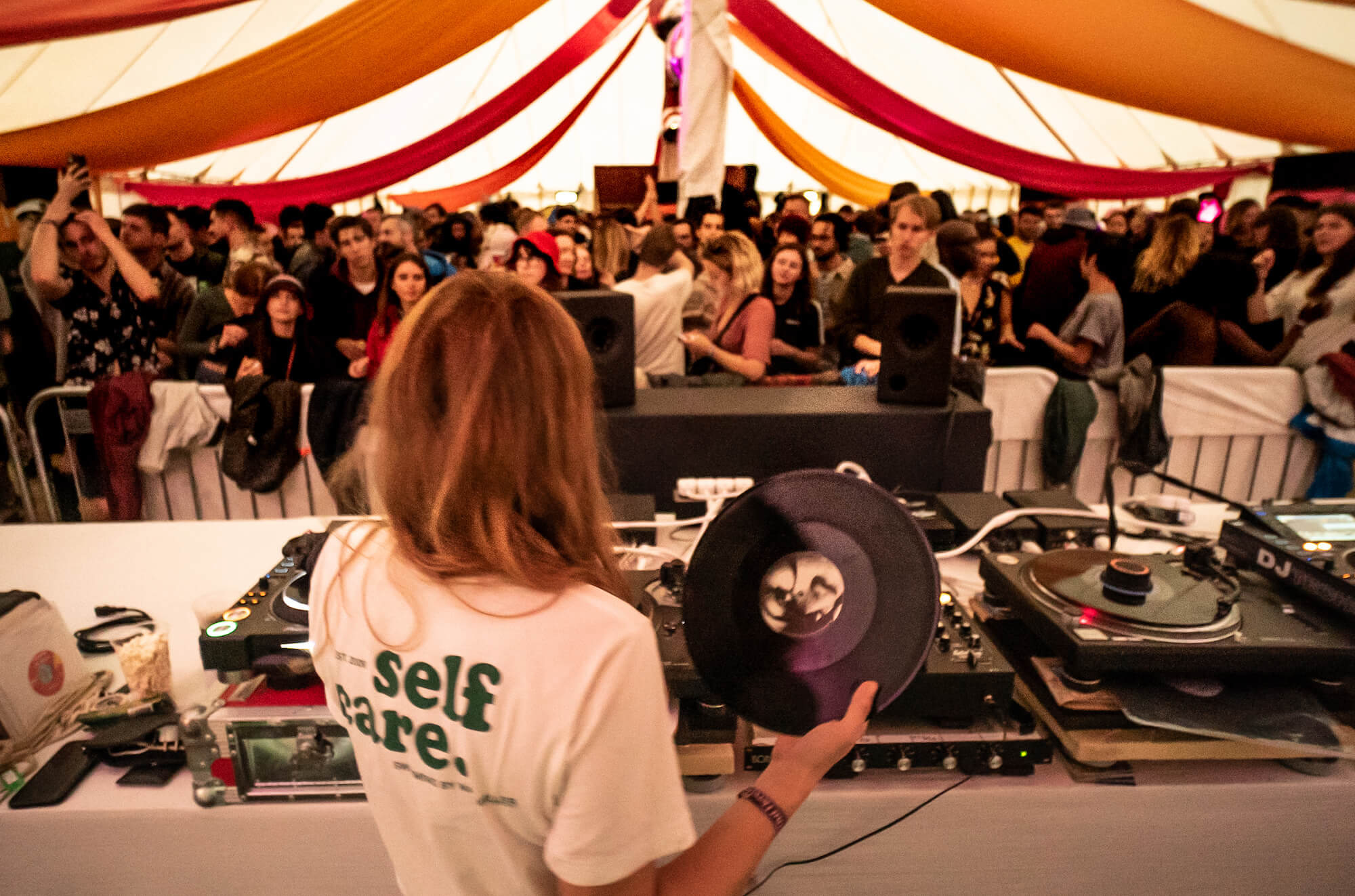 Mafalda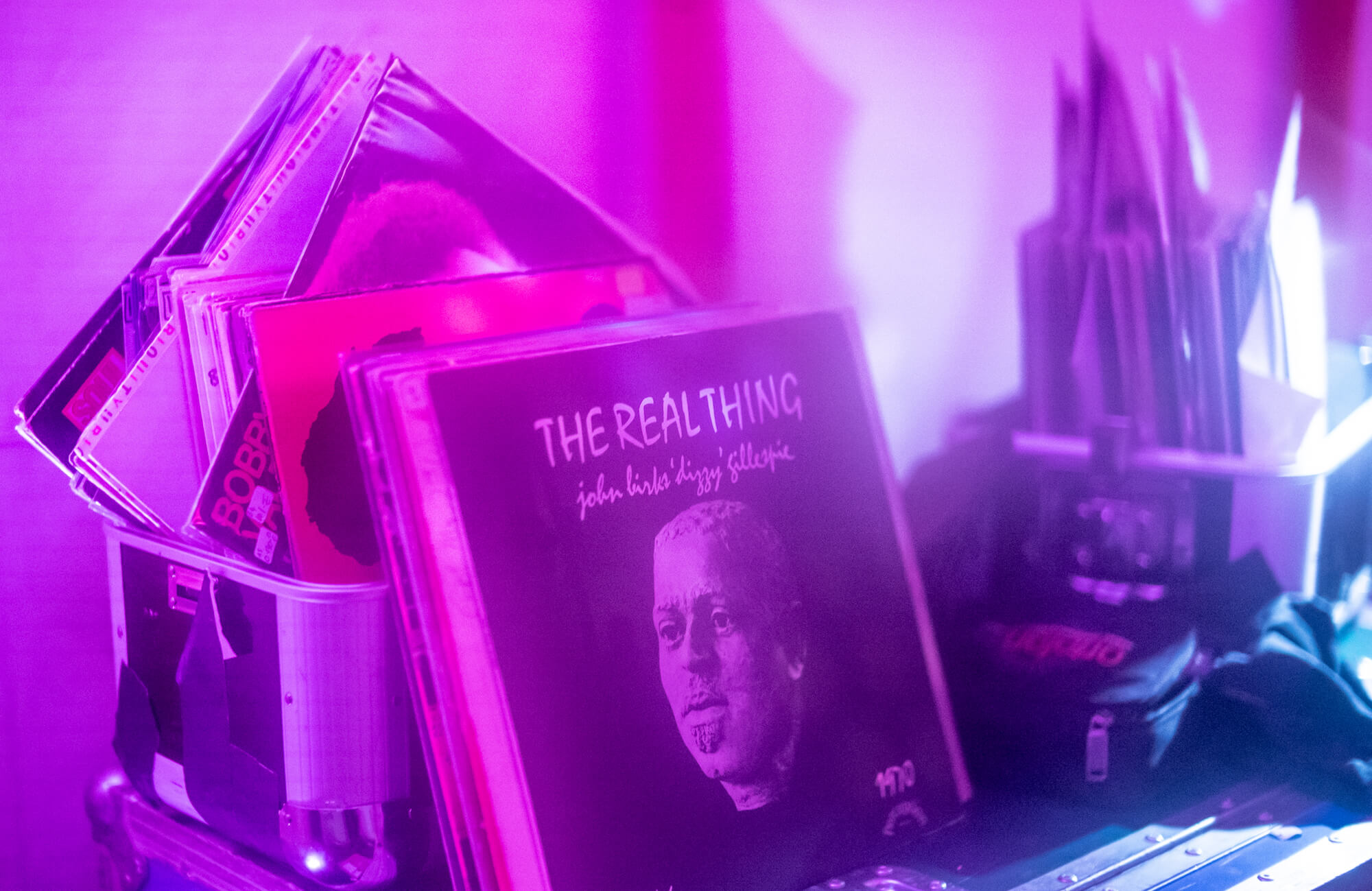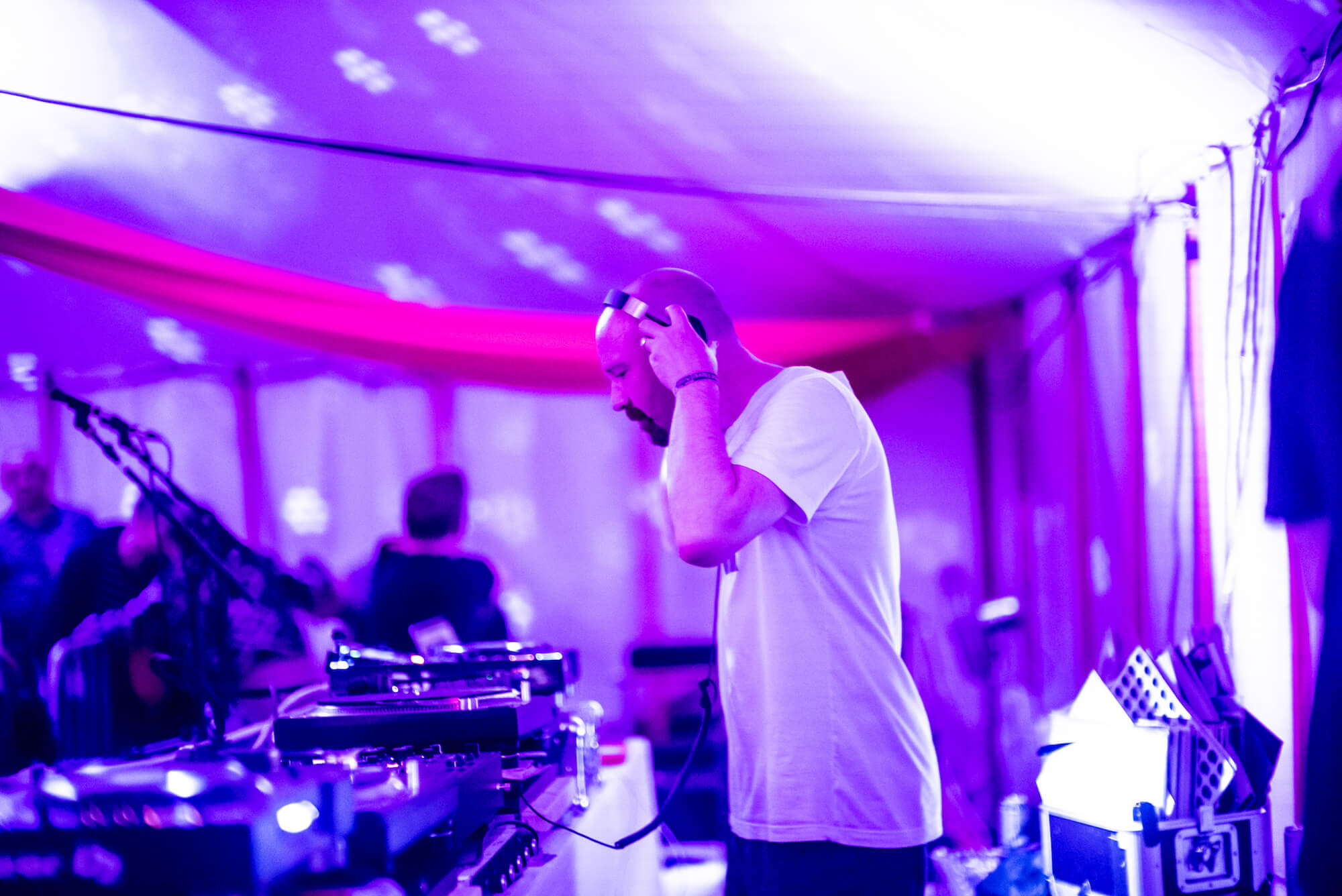 Mr Scruff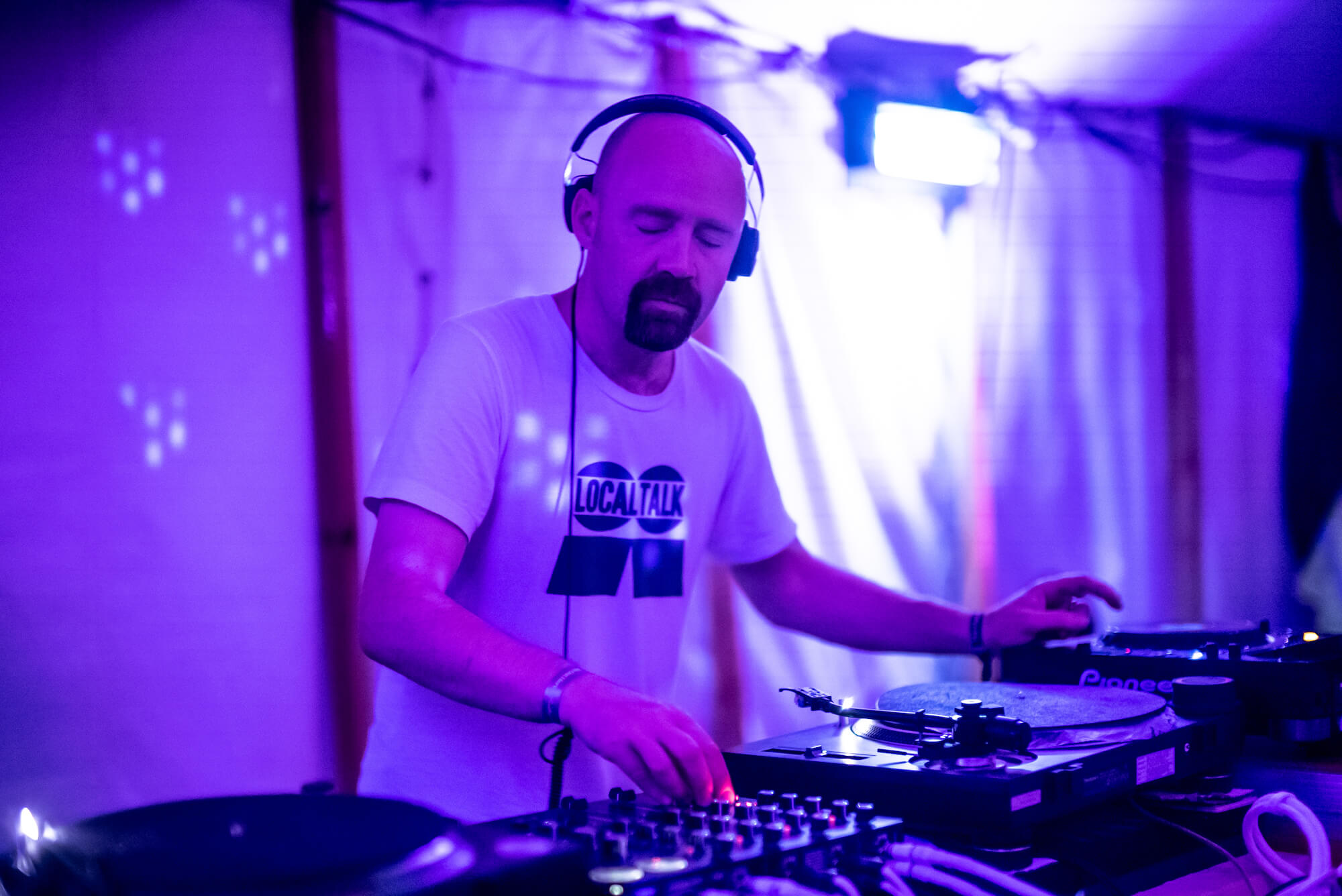 Mr Scruff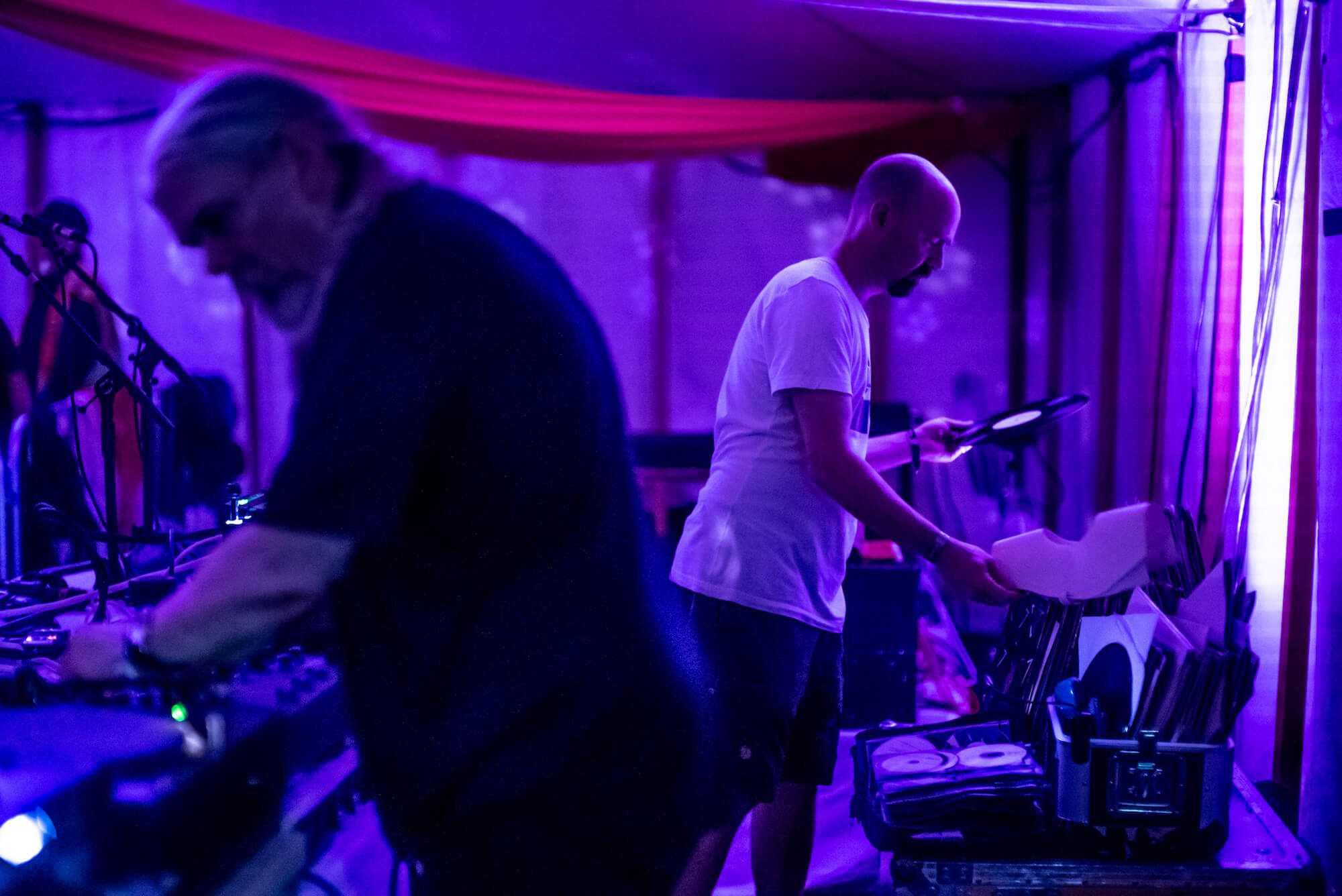 Mr Scruff and Colin Curtis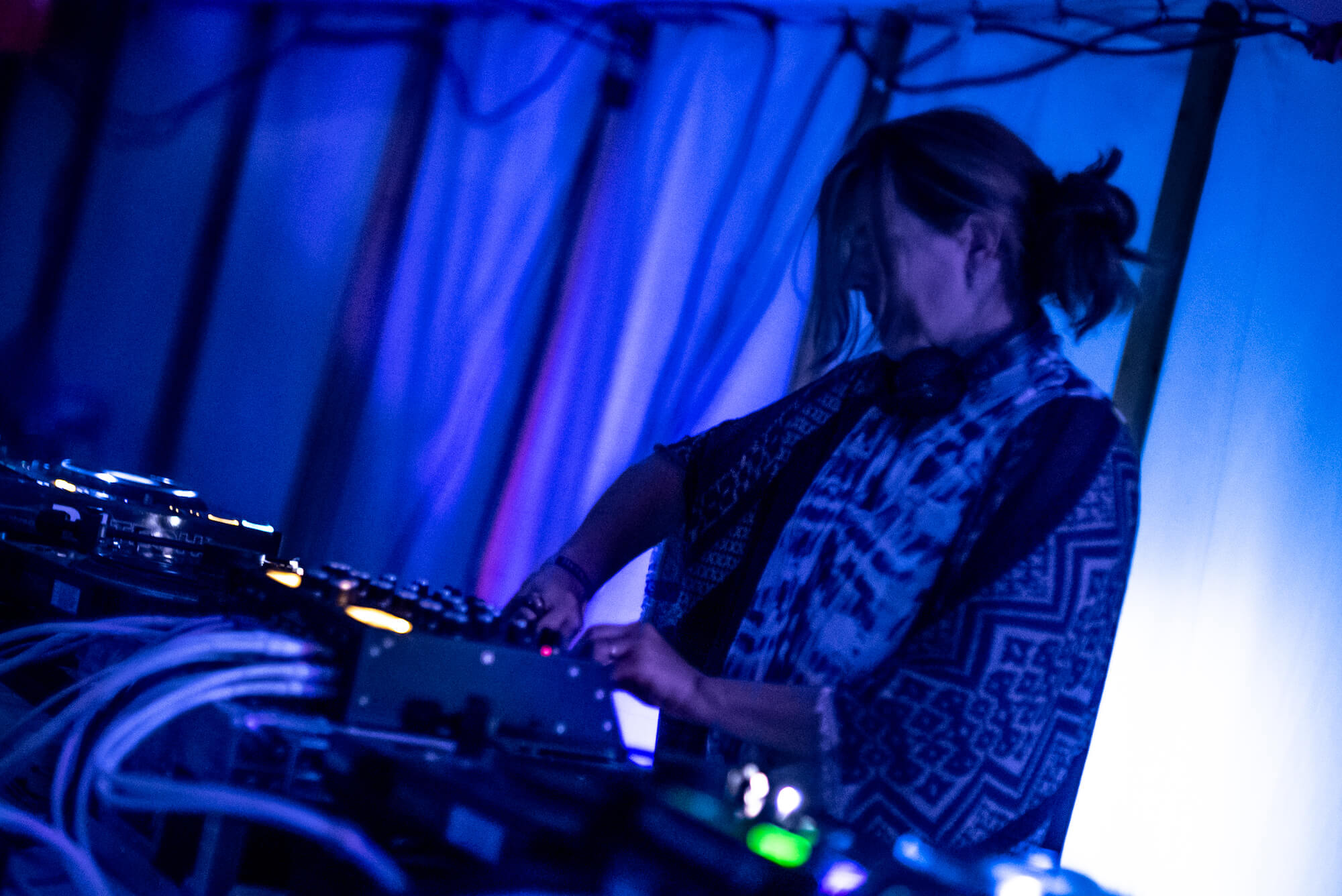 Colleen 'Cosmo' Murphy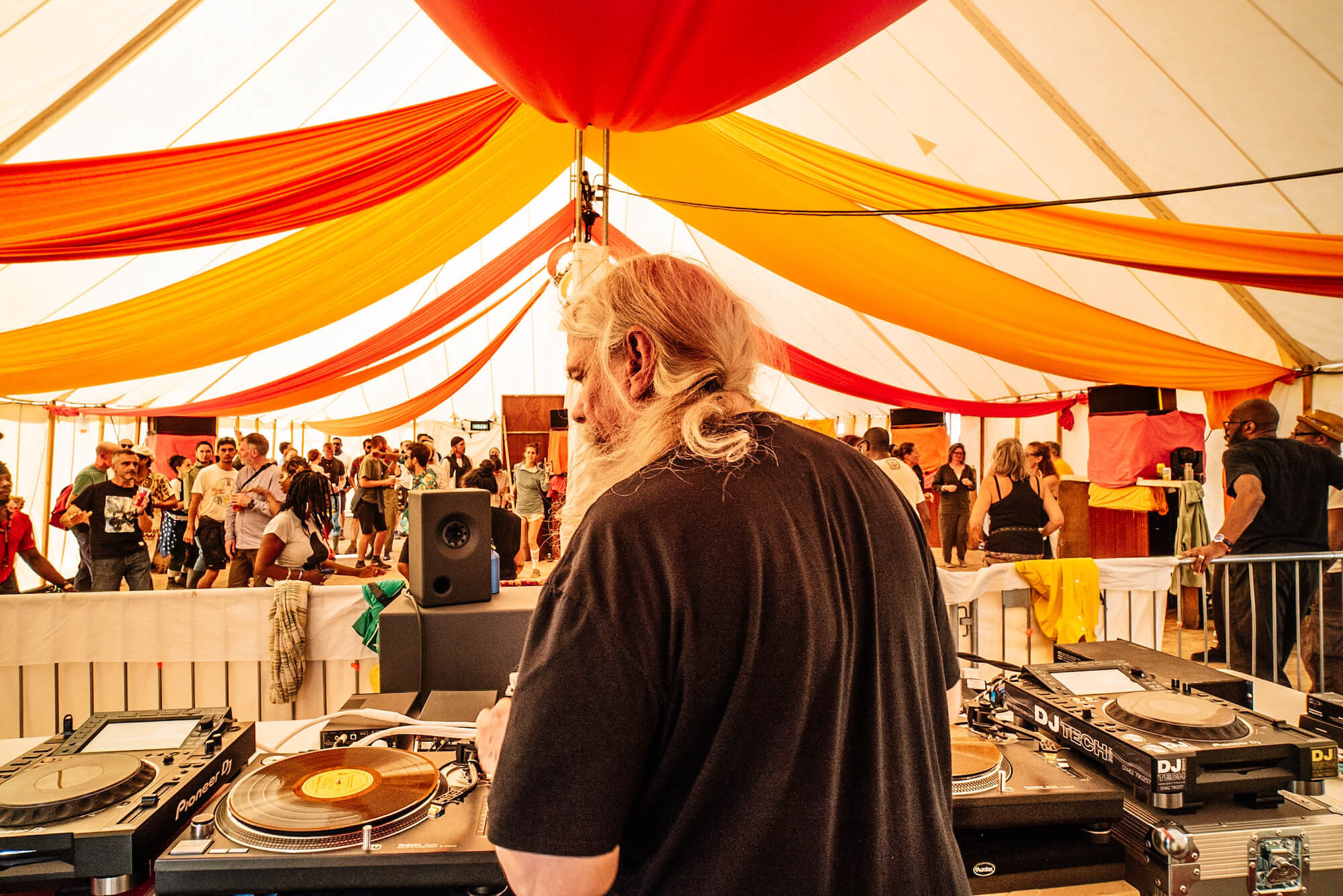 Colin Curtis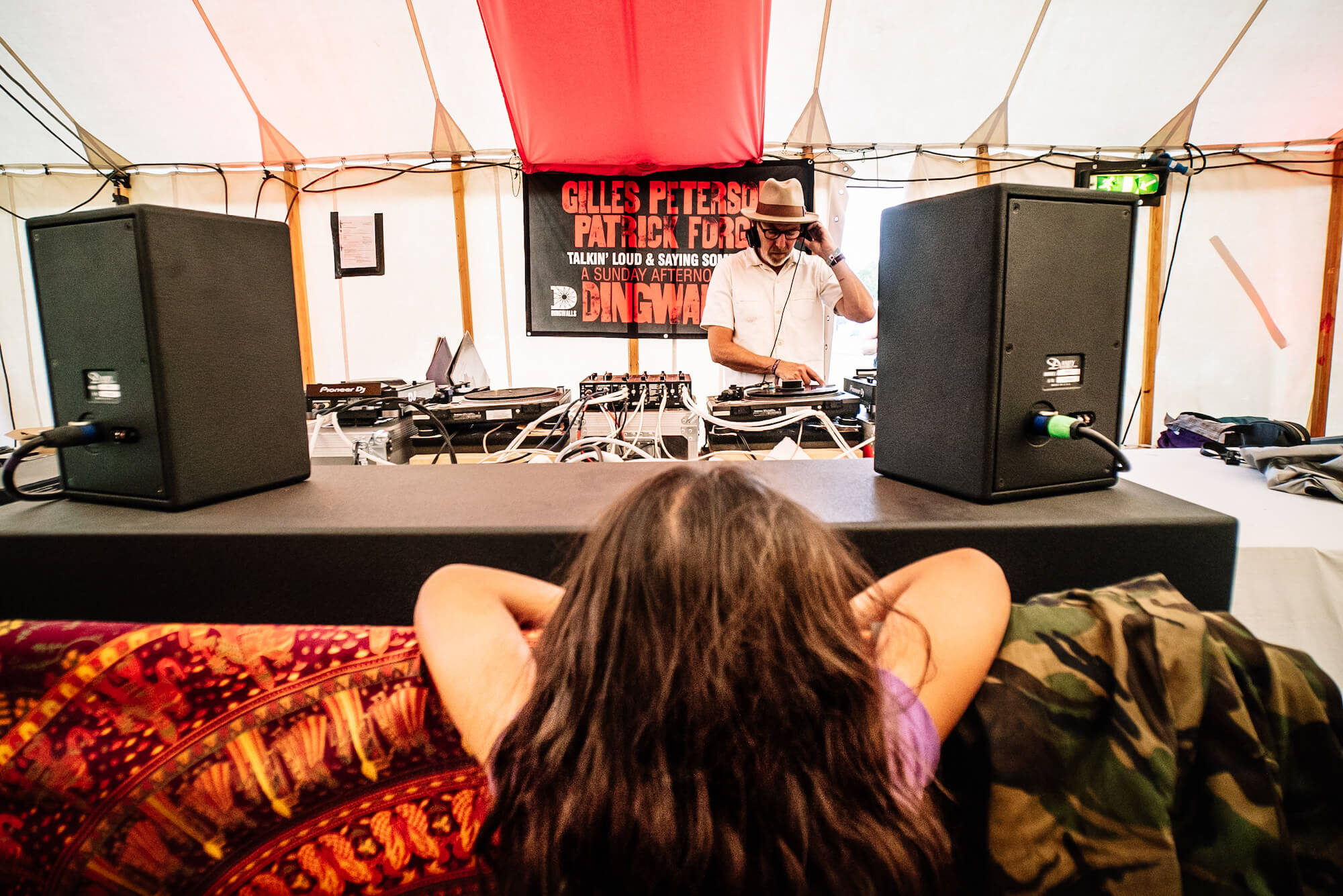 Patrick Forge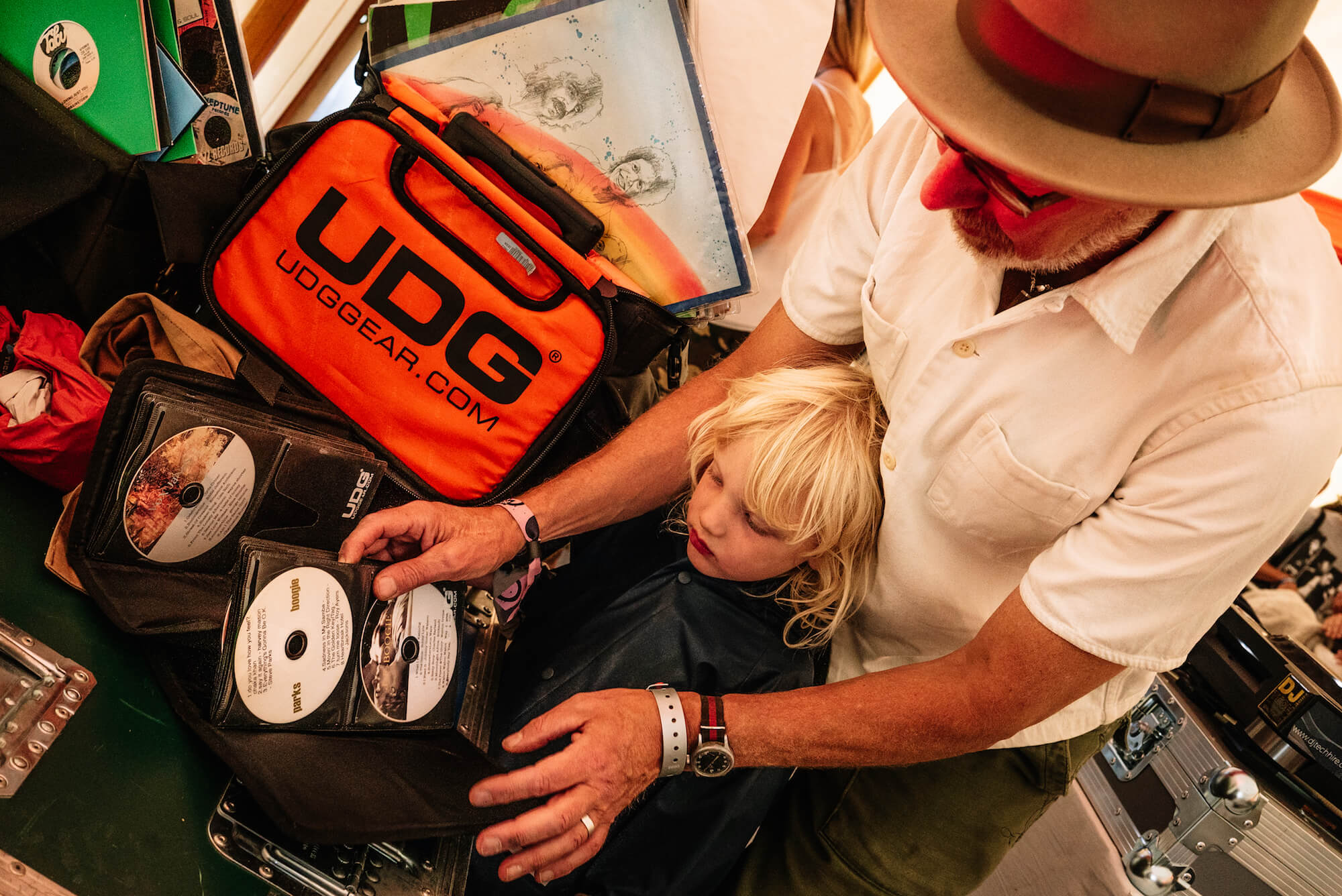 Patrick Forge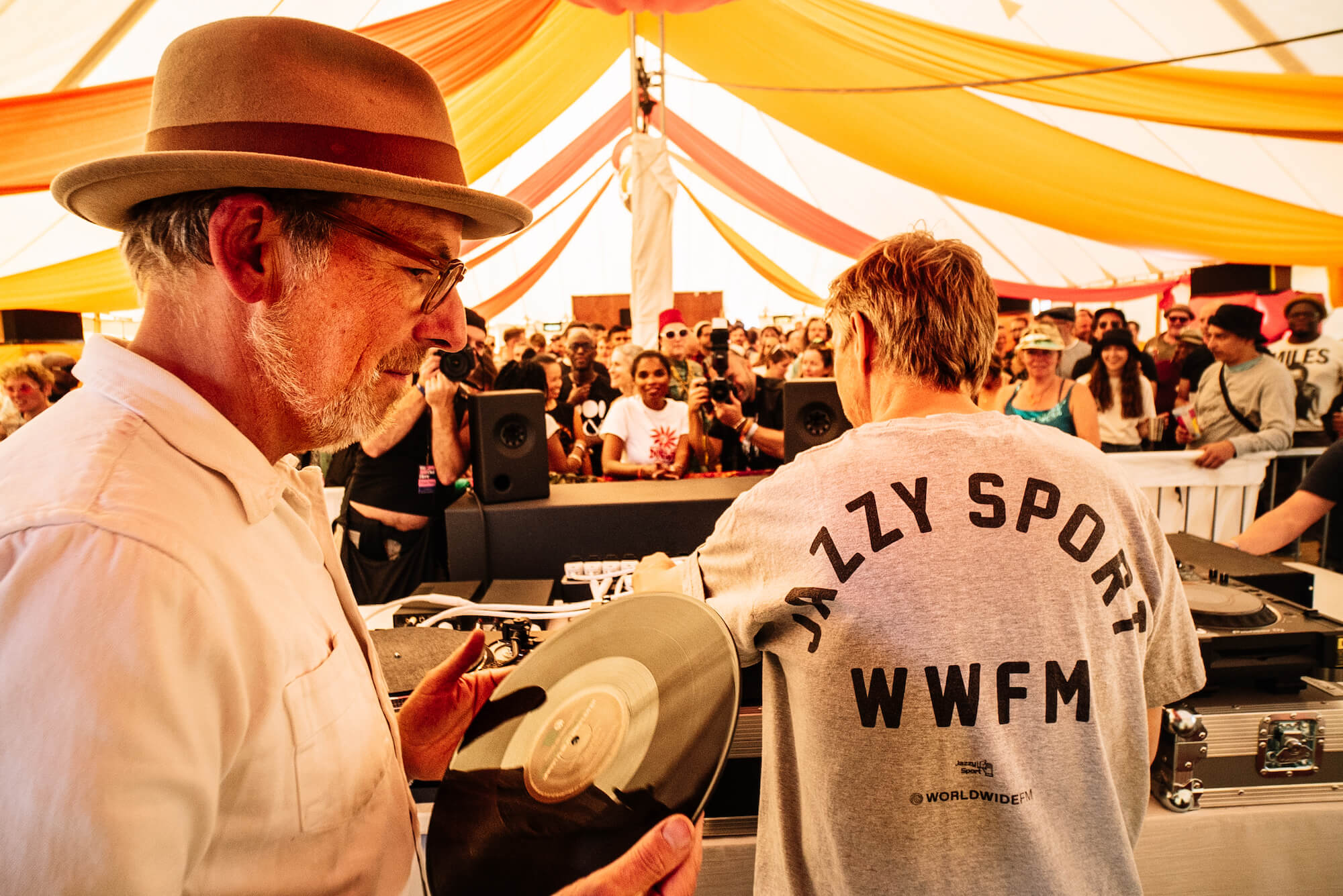 Patrick Forge & Gilles Peterson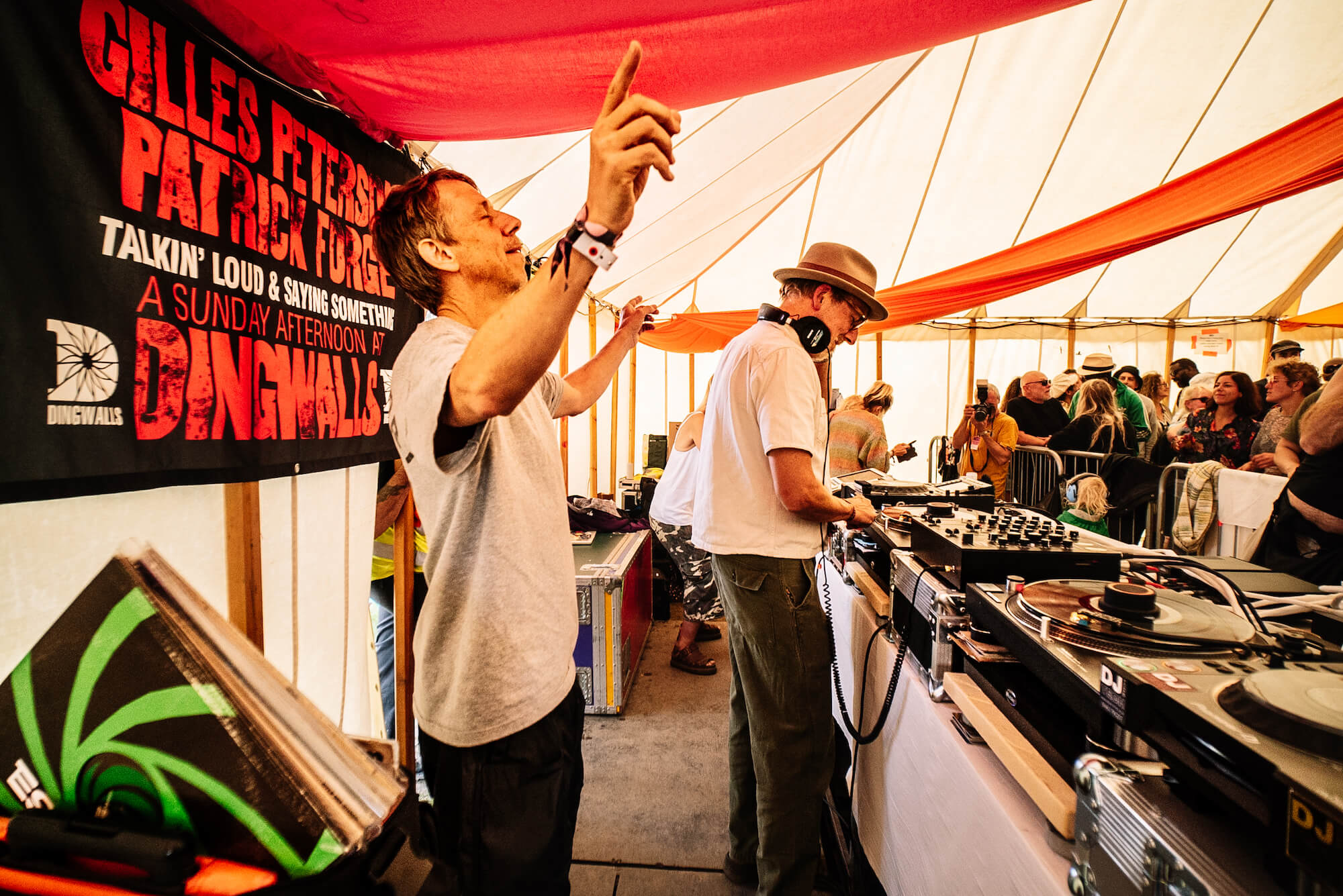 Patrick Forge & Gilles Peterson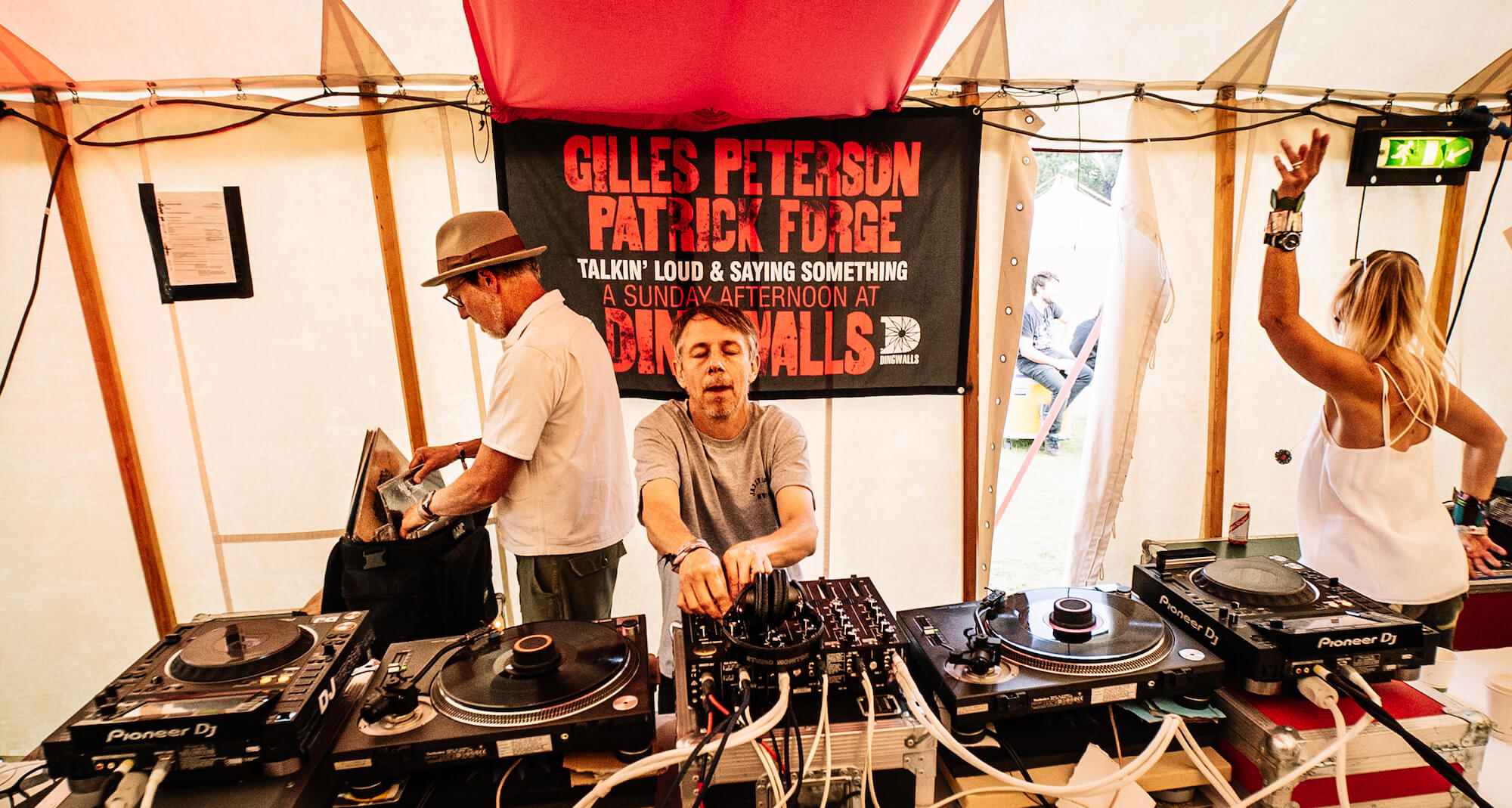 Patrick Forge & Gilles Peterson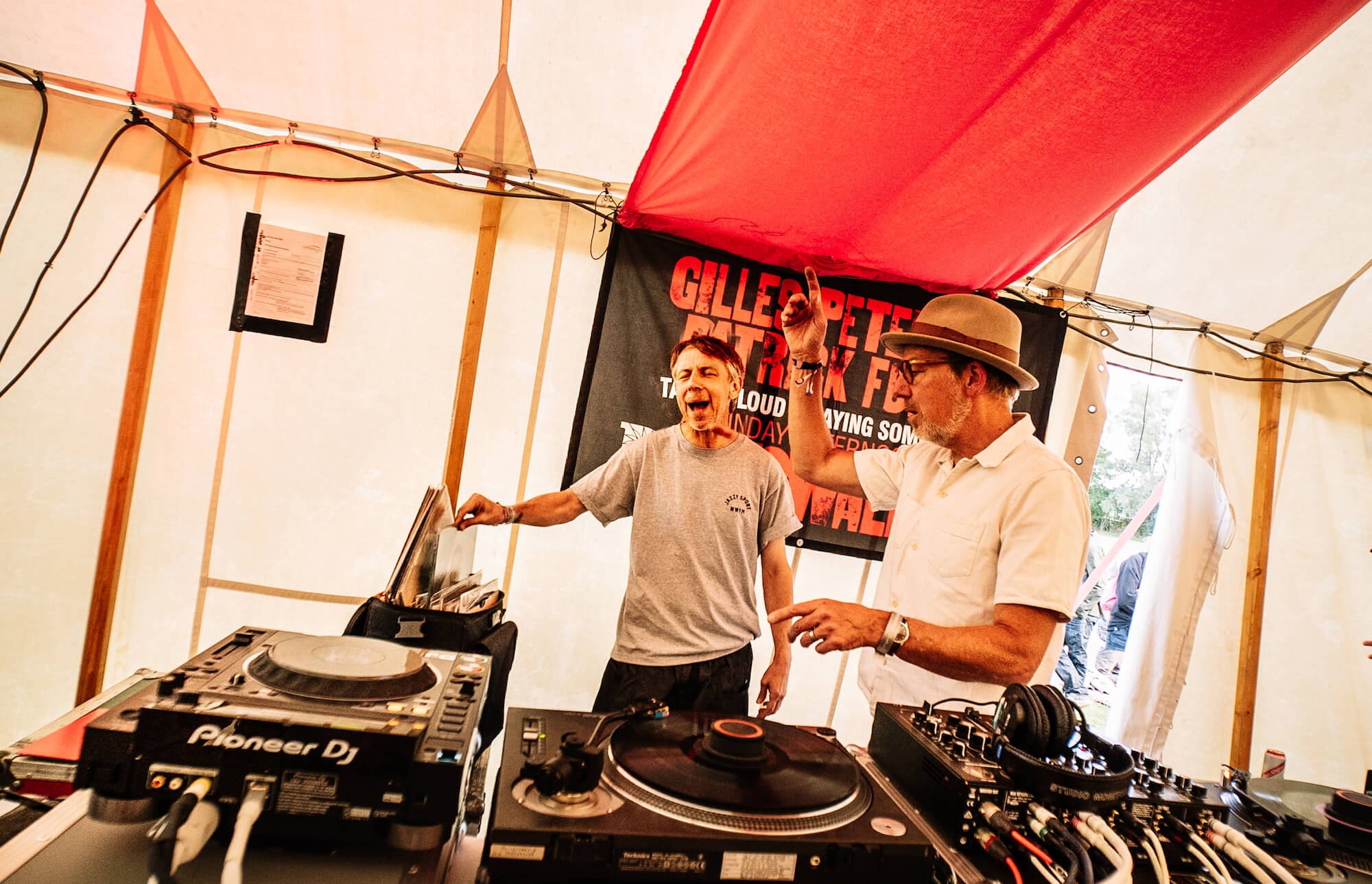 Patrick Forge & Gilles Peterson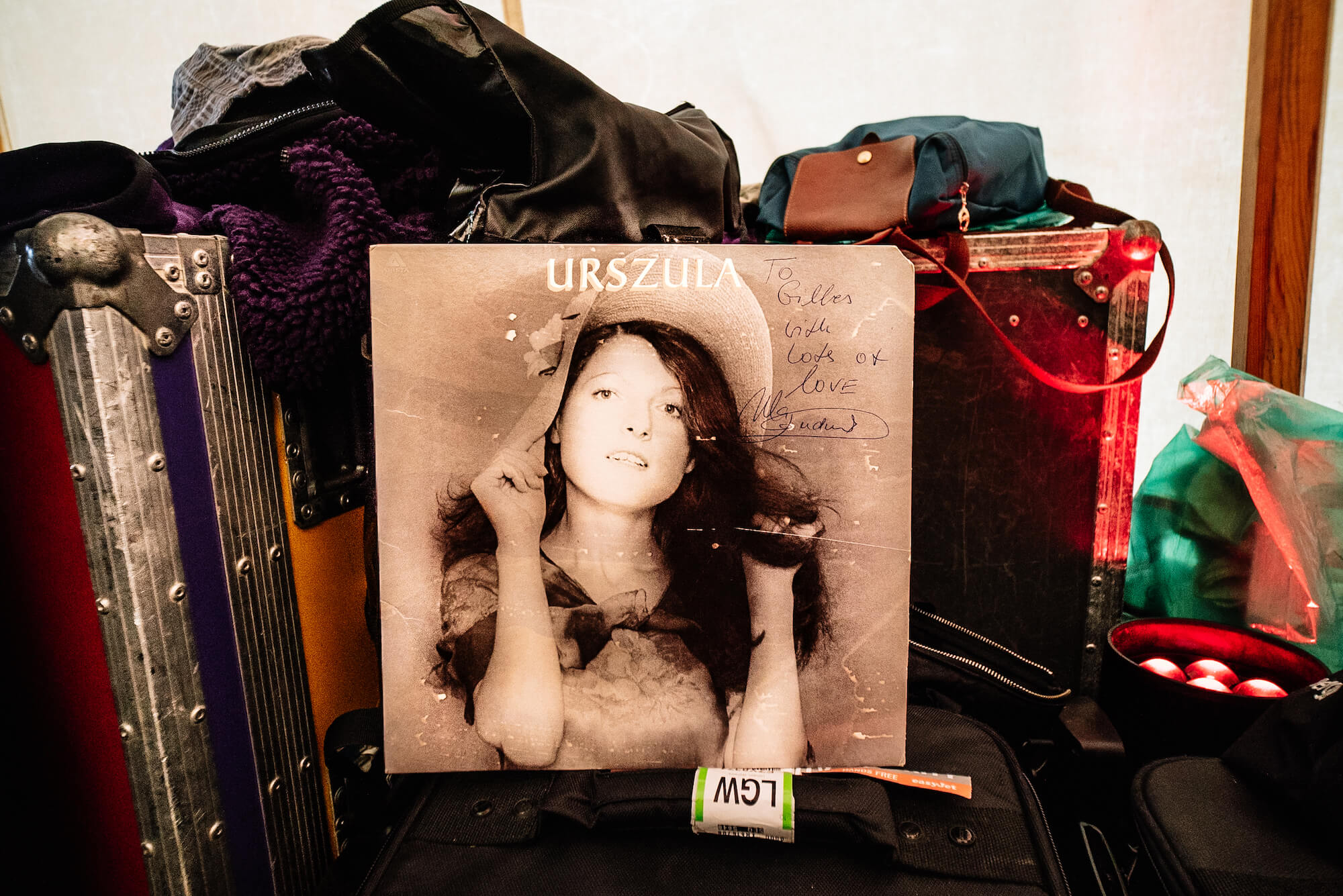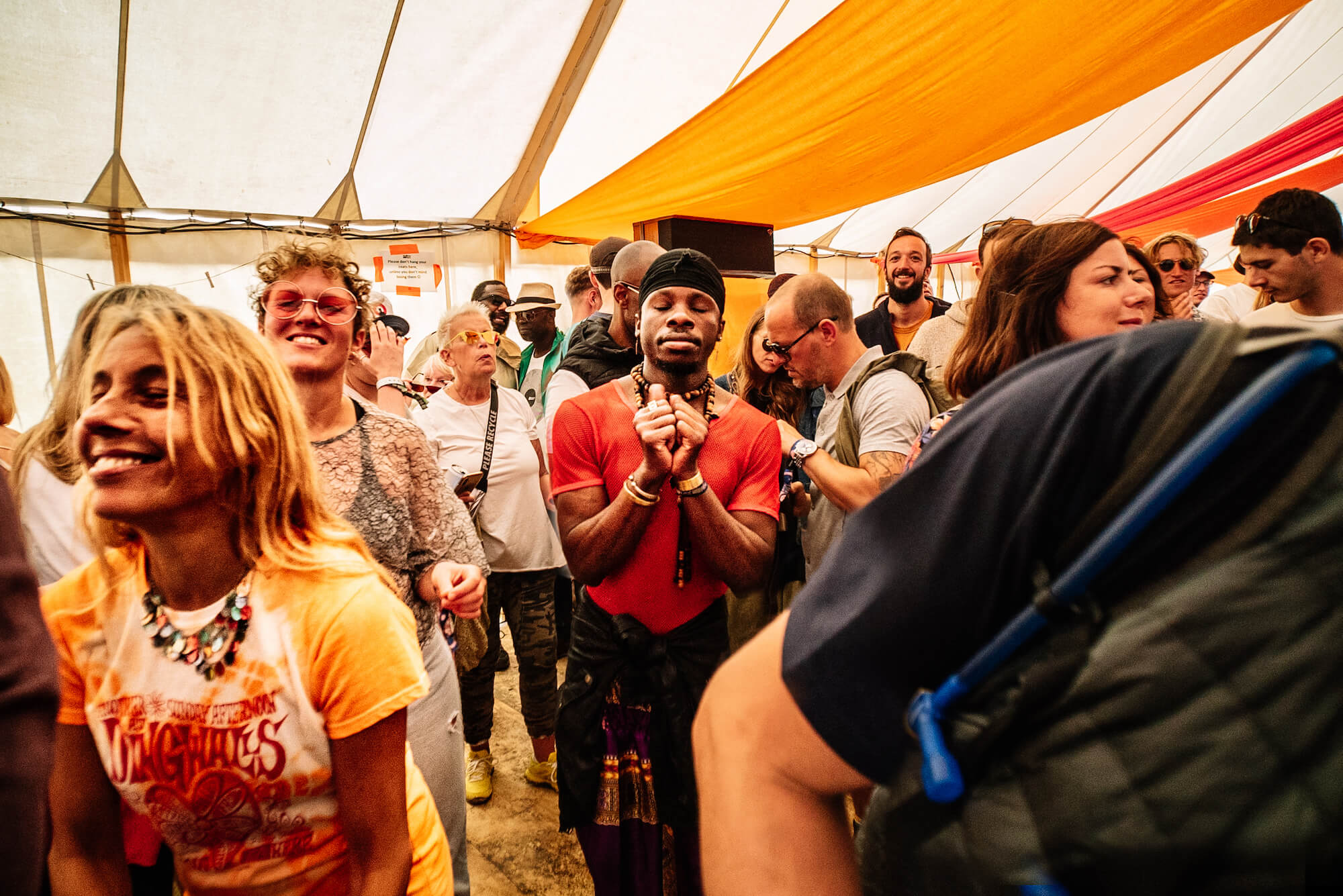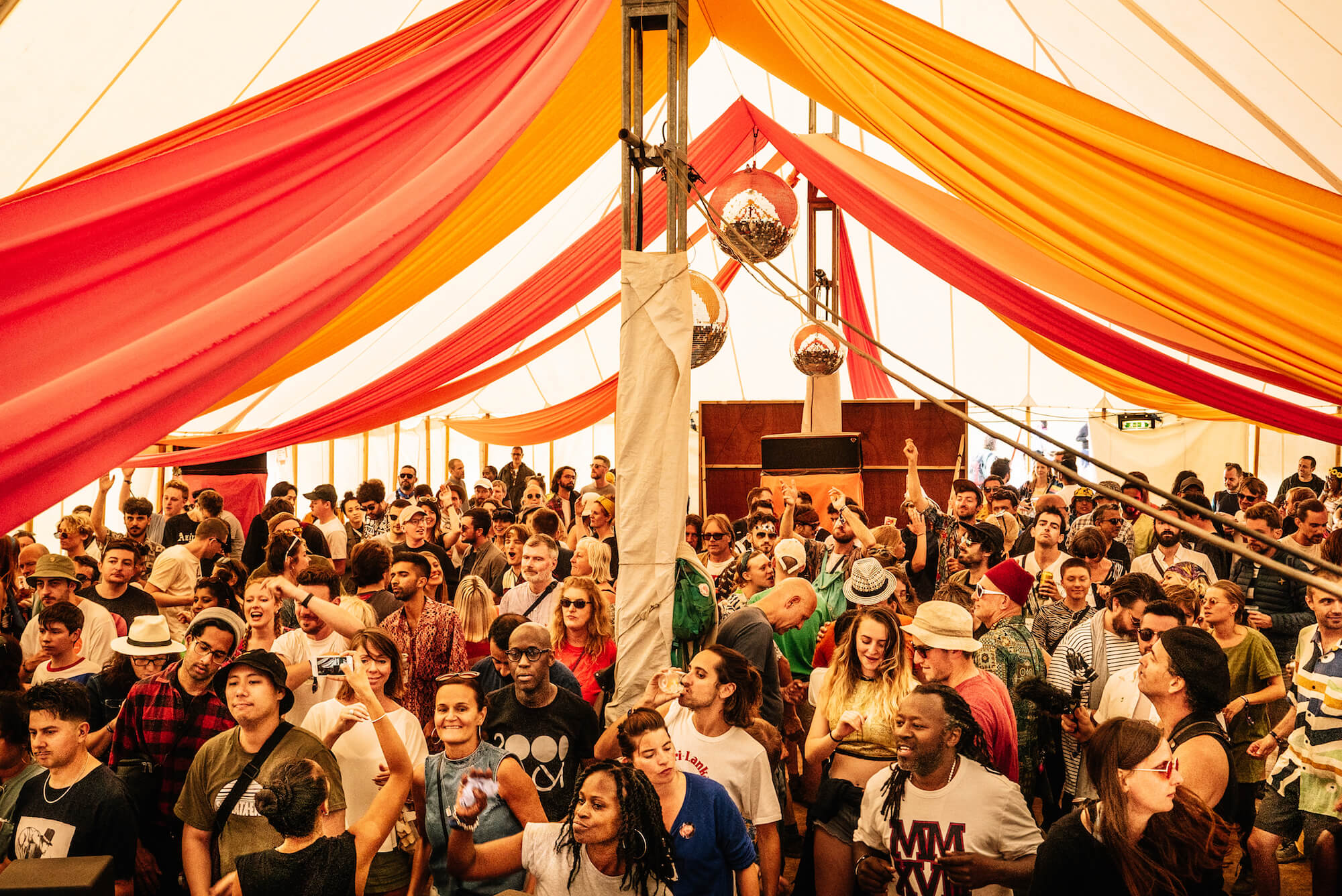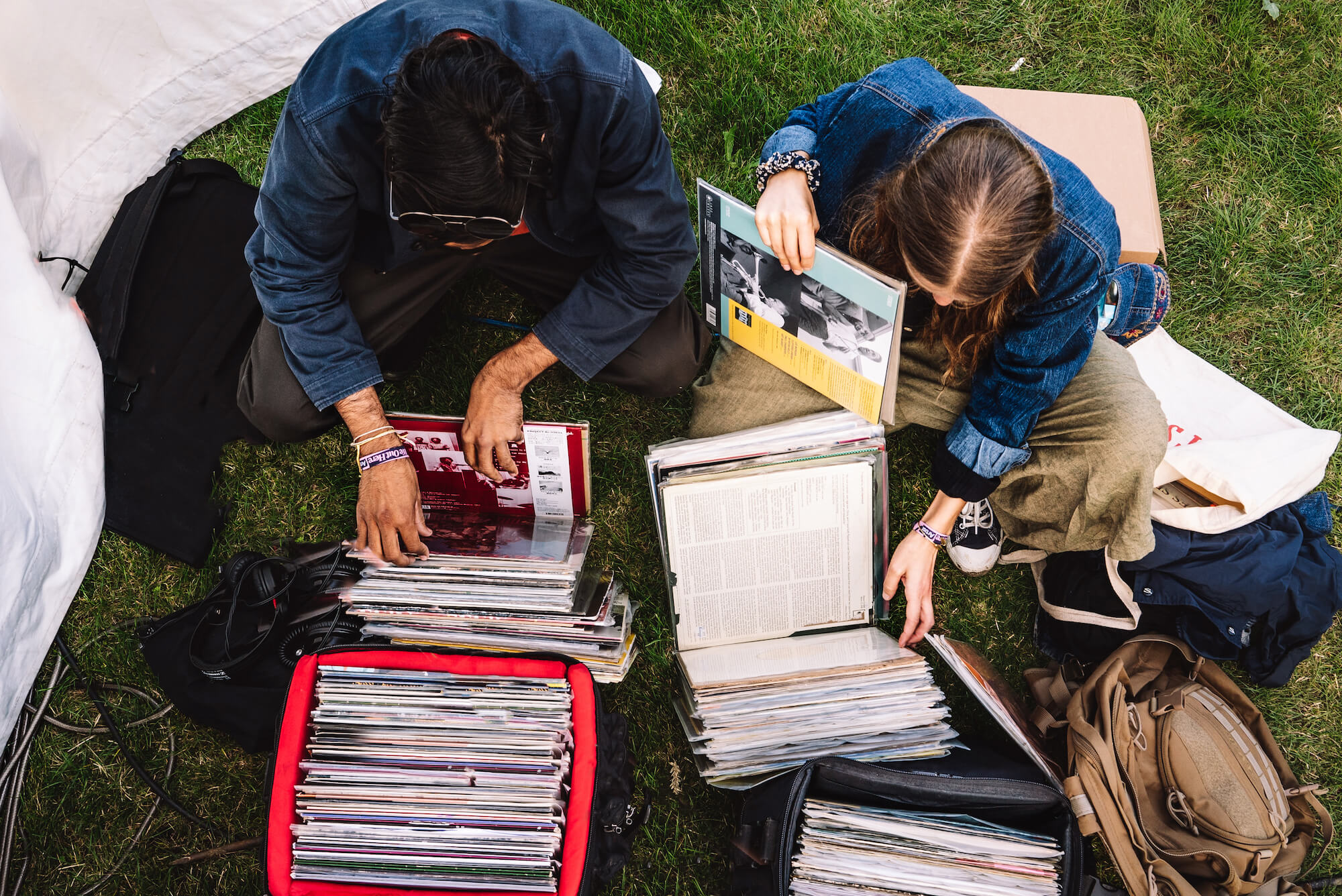 Aneesh (Brilliant Corners) & Donna Leake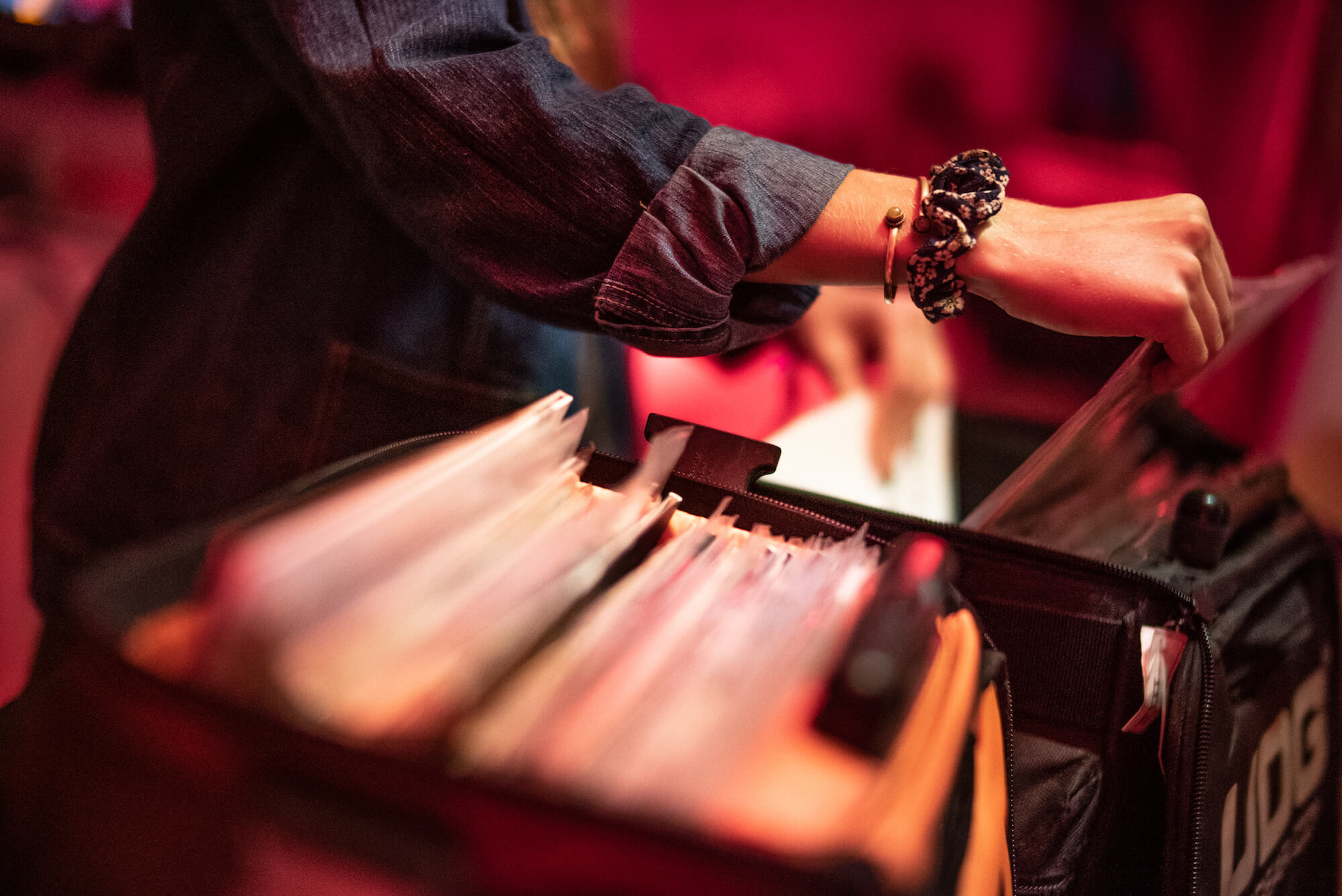 Donna Leake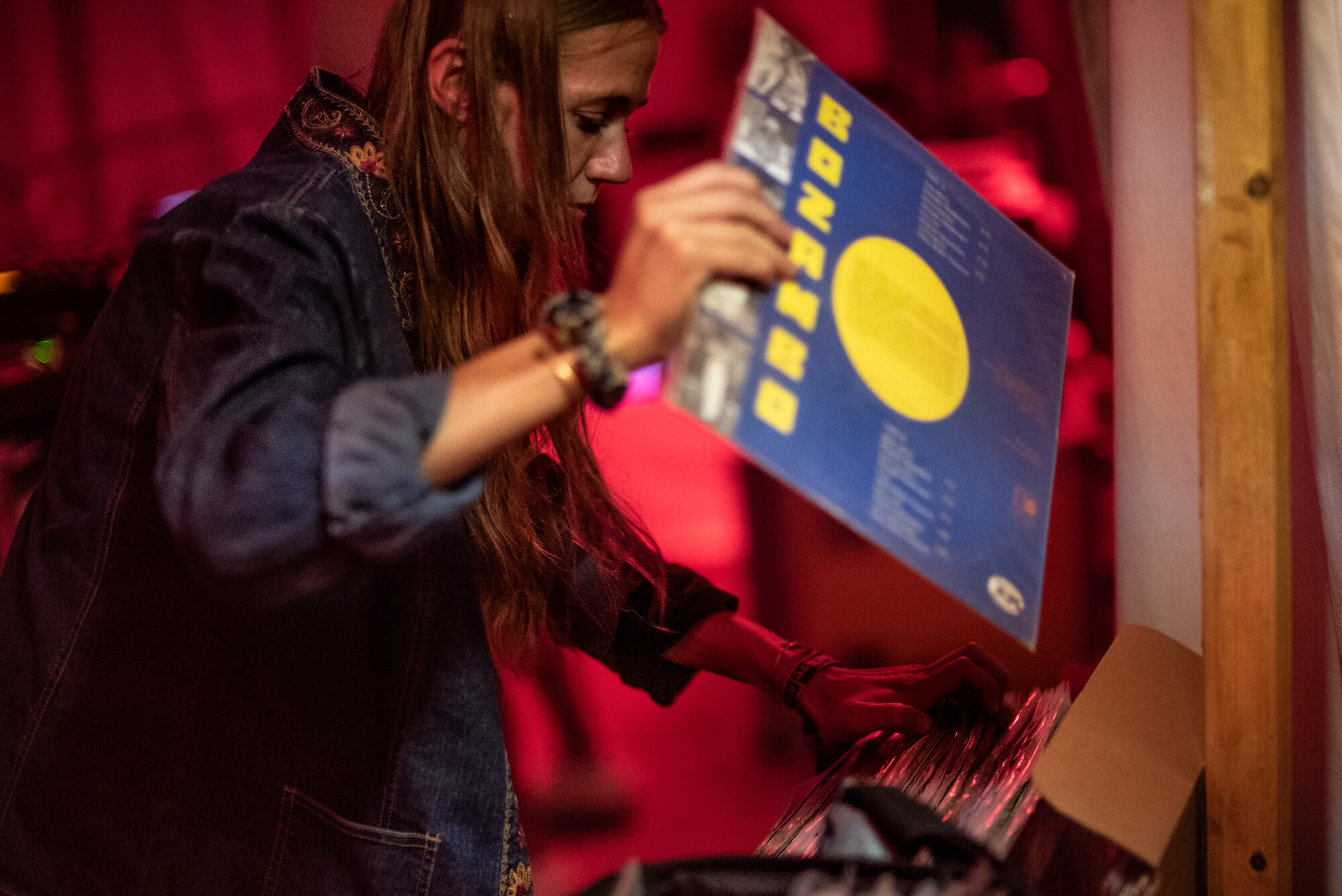 Donna Leake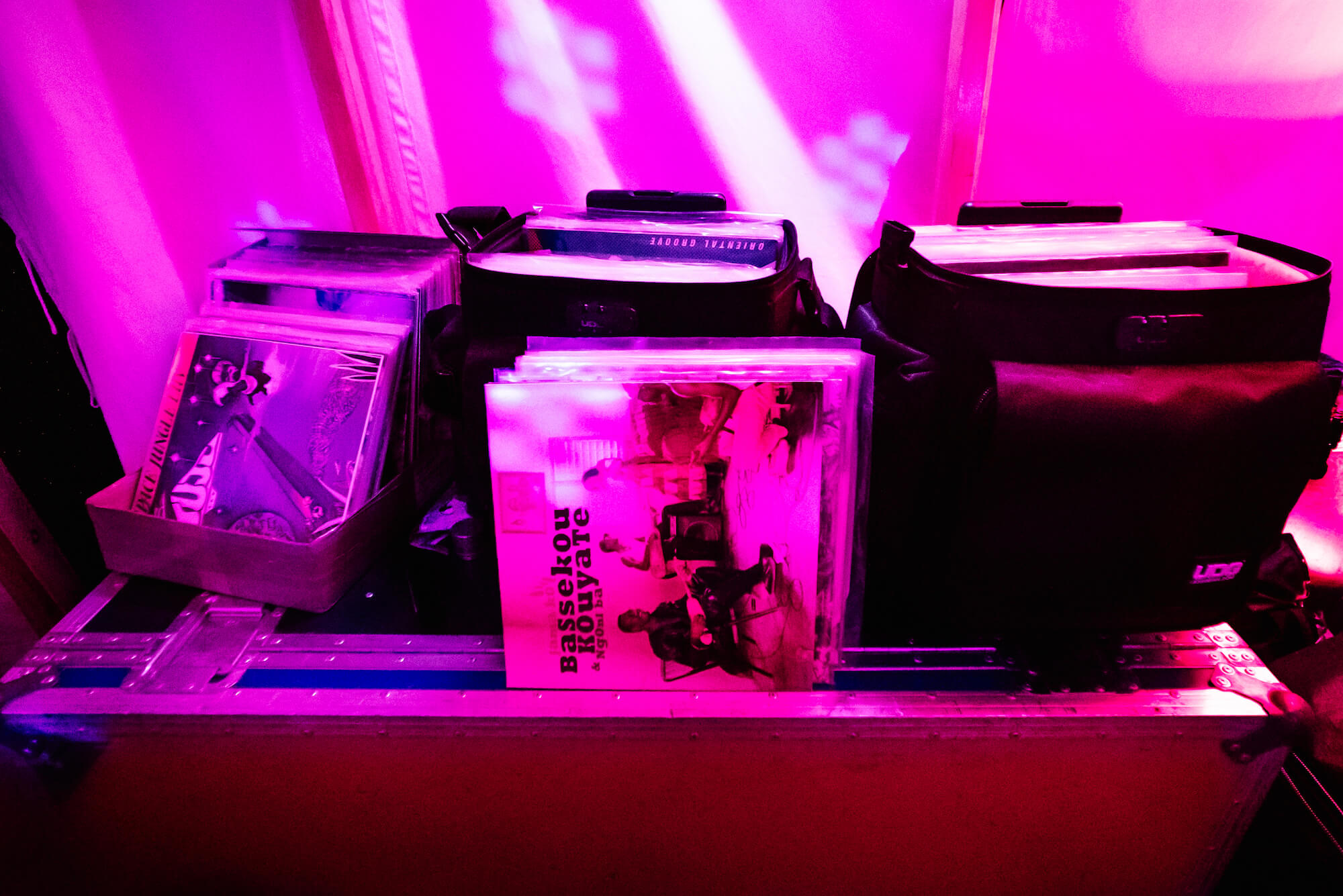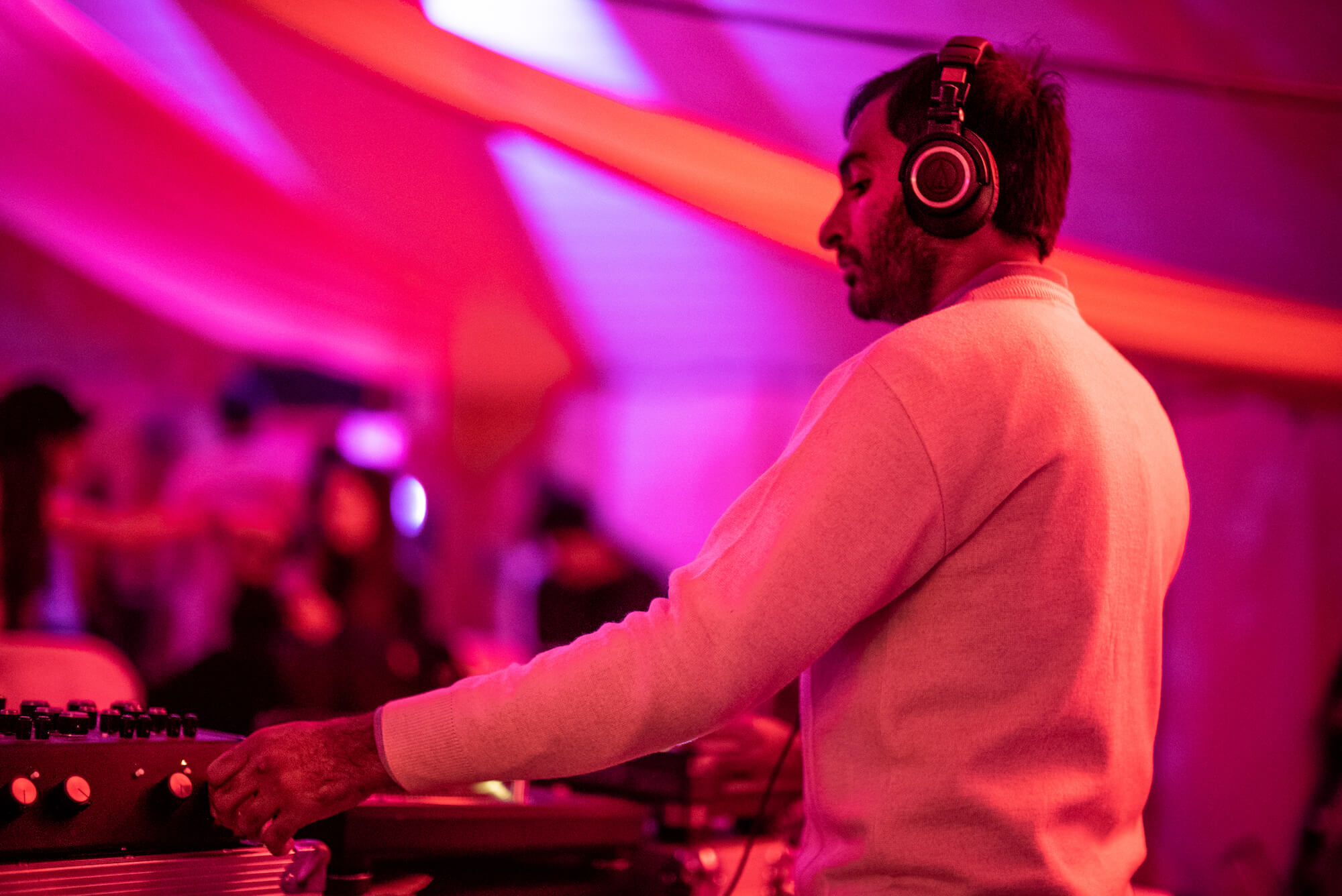 Amit (Brilliant Corners)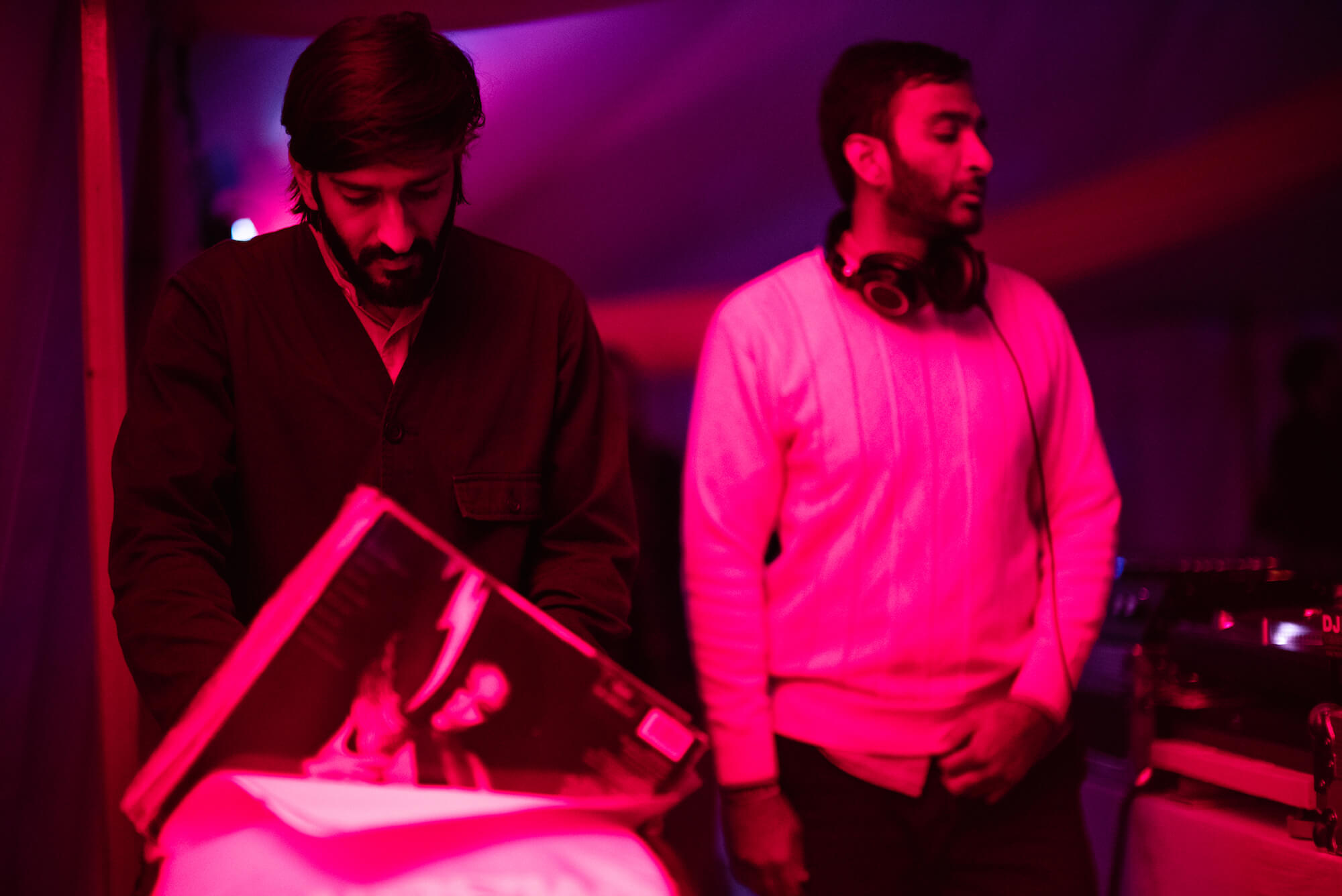 Aneesh & Amit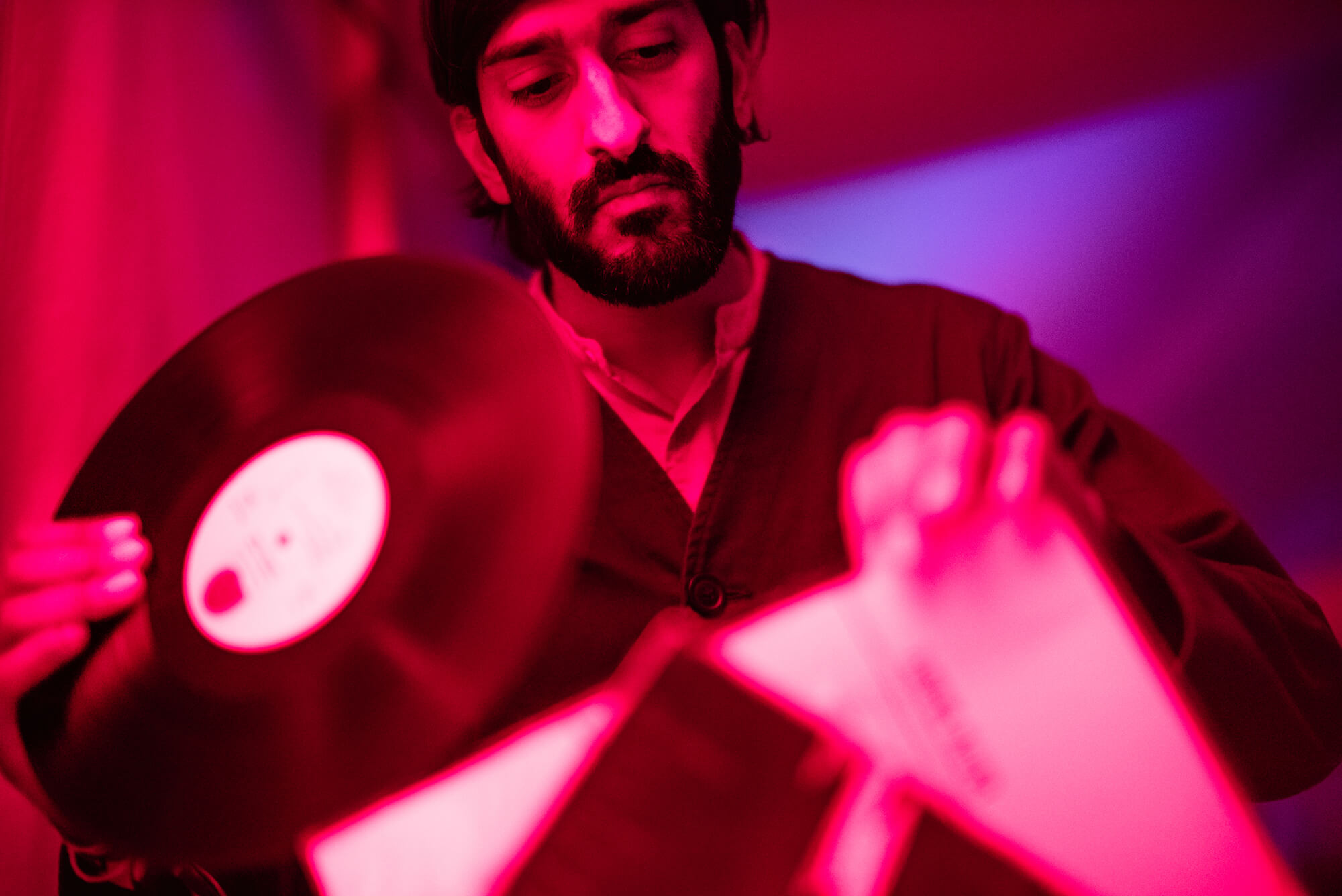 Aneesh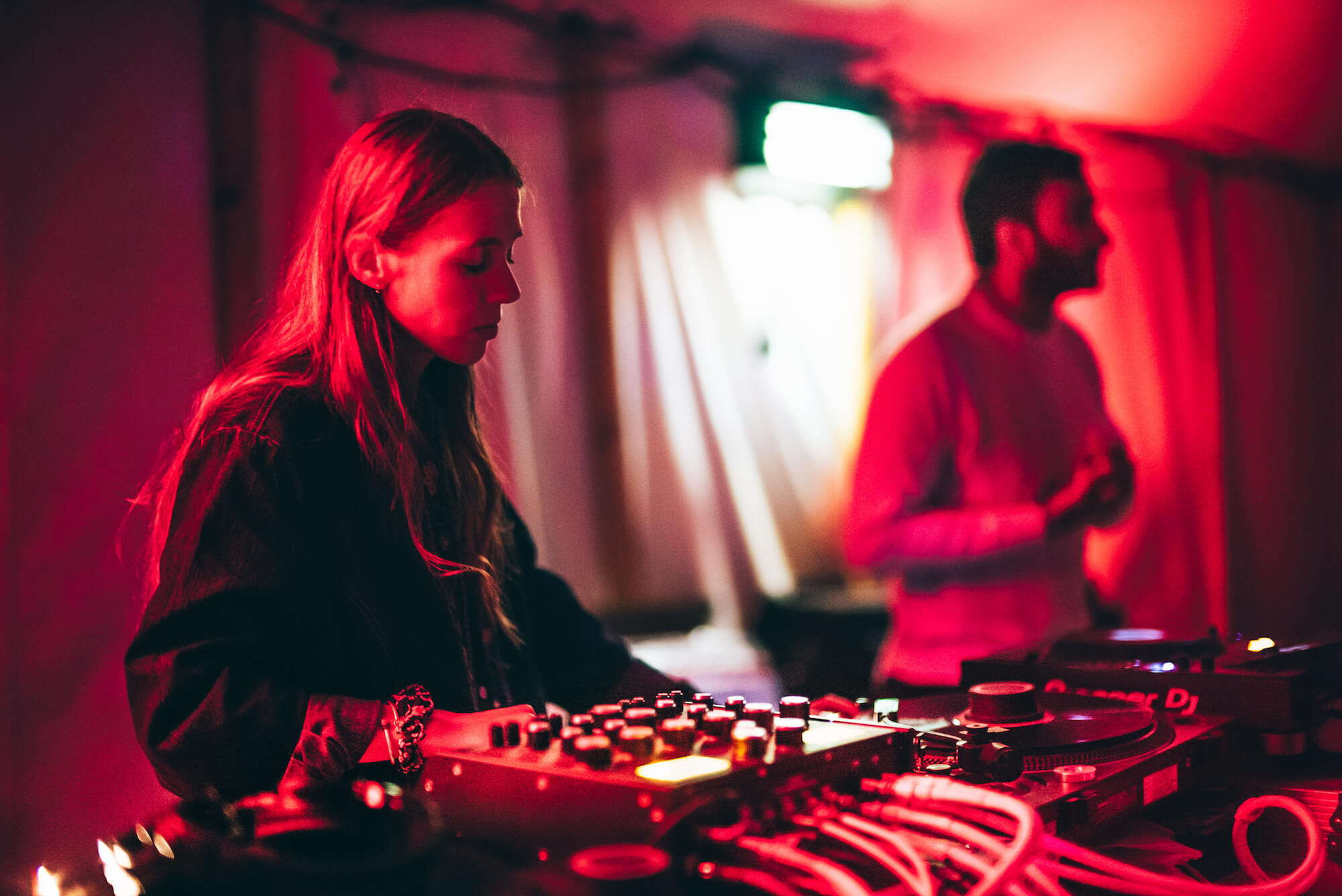 Donna Leake & Amit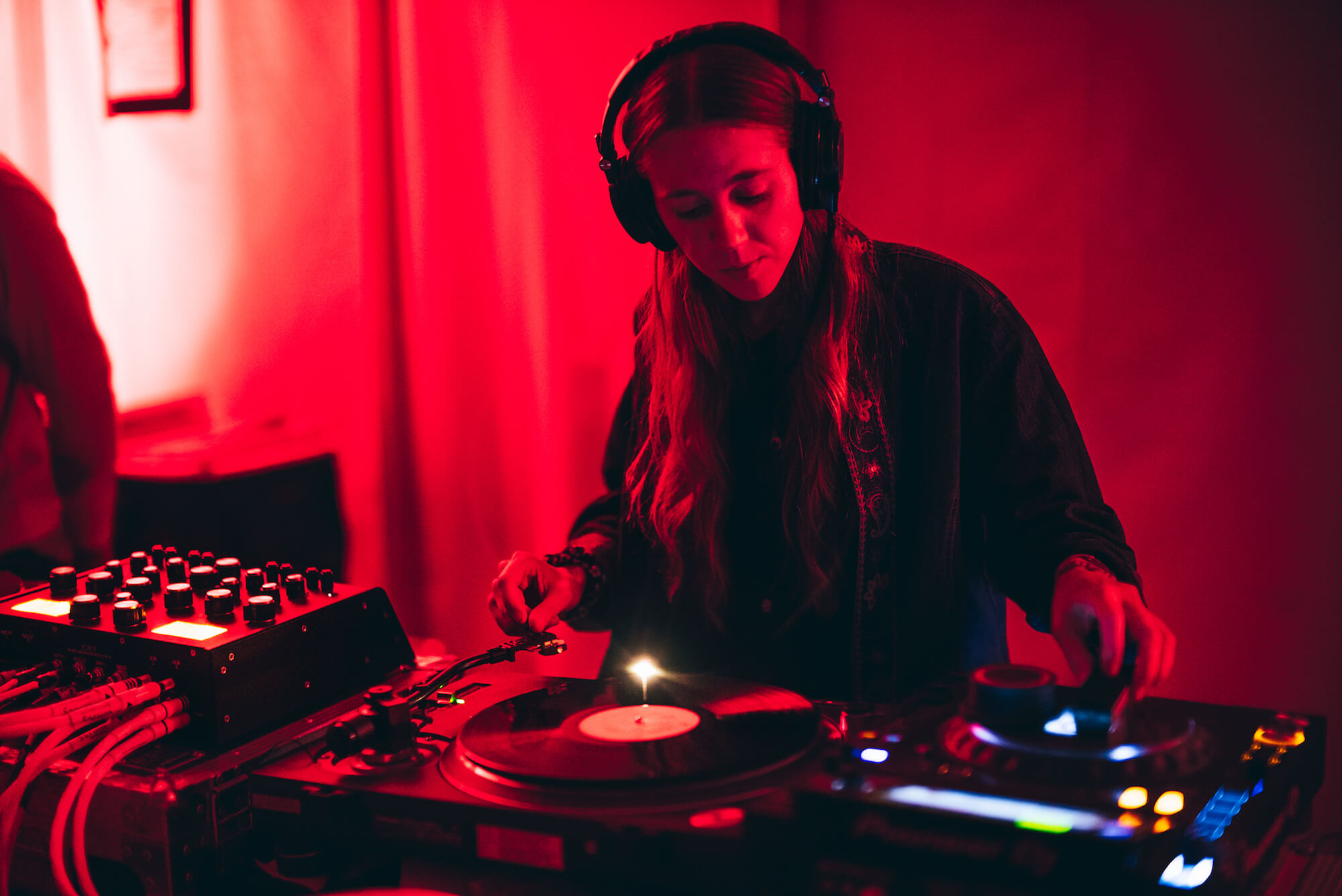 Donna Leake