Published on
March 10, 2015
Category
Features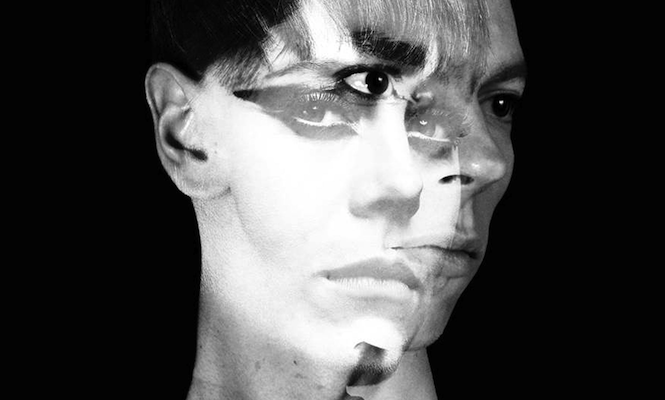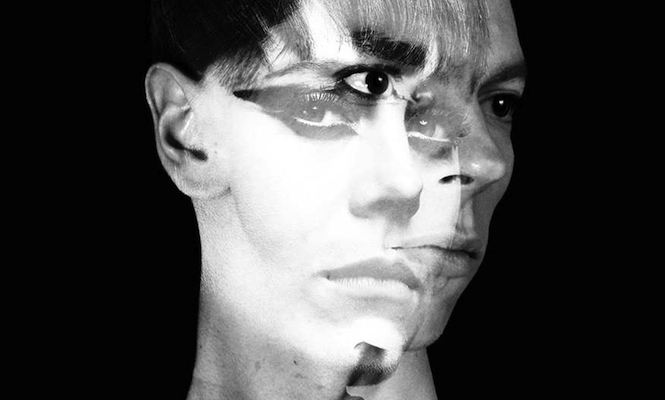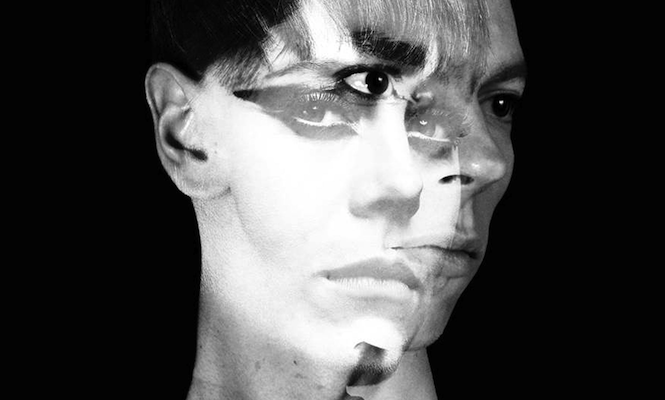 French rave duo Louisahhh!!! & Maelstrom dig into their collections to share their favourite vocal techno 12″s.
From motorik machine voices that directly recall the link back to Kraftwerk and the birth of the genre, to rousing gospel incantations at a jacked up tempo that blur the lines with techno's more extrovert companion in house music, Louisahhh!!! & Maelstrom's choices span the full spectrum in what's perhaps mistakenly sometimes seen as a tight-lipped genre.
Themselves continuing this tradition, the duo's new EP Friction goes deep into the dark and sensual world of Europe's illegal rave scene, exploiting the tension between throbbing and insistent acid bass lines and Louisahhh!!!'s smokey, feathered vocals. While their explicit influences on the EP include the likes of Soulwax and Trevor Jackson's Playgroup, their selections here prove just how broadly the genre can be interpreted, whether by Juan Atkins or Nina Kraviz, John Tejada or The Hacker, who's 2014 LP Love/Kraft was also recently released by The Vinyl Factory.
Scroll down to read about the five records they each picked and listen to all ten in this Youtube playlist as you go.
Louisahhh!!! & Maelstrom's Friction EP is limited to 500 heavyweight vinyl copies and is out now on Bromance and The Vinyl Factory. Click here to order a copy.
---
Louisahhh!!!
---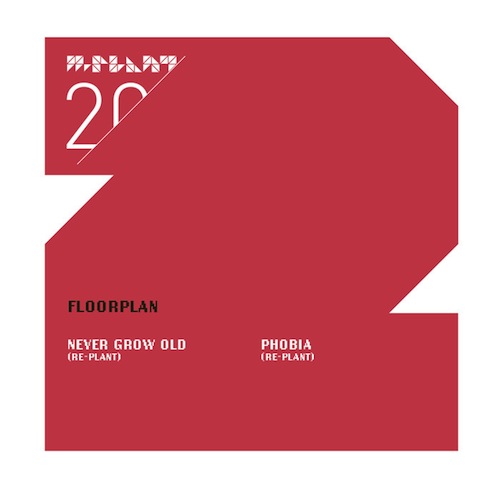 Floorplan
Never Grow Old
(M-Plant, 2014)
This song brings me to tears on the dancefloor, it is so fantastic and liberating. Infused with Robert Hood's definitive groove and impulsion, the vocal sample starts simple and hypnotic and opens up into a real song with counterpoint and trajectory. Gospel house-referencing but indisputably techno, this song is, like its name, eternal. The 'Re-plant' version is also impeccable.
---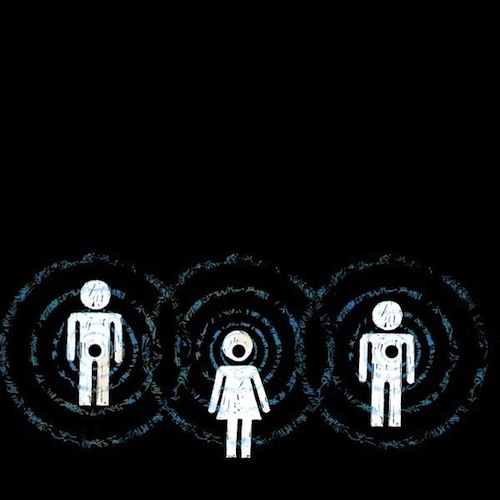 Elektrochemie
Pleasure Seeker
(Get Physical Music, 2005)
I first found this song on while record digging in Berlin (THIS ALONE IS AN AMAZING TECHNO CLICHE) and immediately it became a big influence. It's a project by Thomas Schumacher, Stephan Bodzin and vocalist Caitlin Devlin and the lyrical content, lush, dark vibe, and effected vocal performance are right up my alley.
---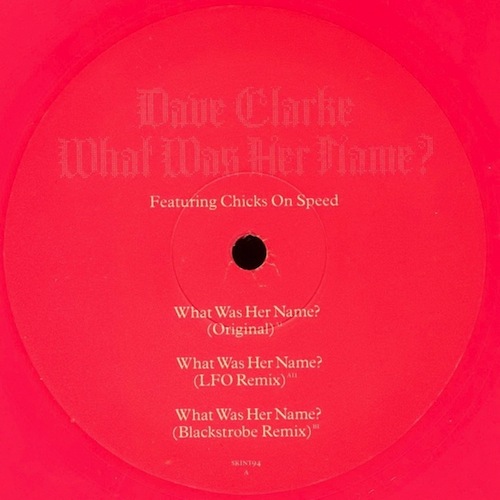 Dave Clarke (ft. Chicks on Speed)
What Was Her Name
(Skint, 2003)
Dave Clarke is a hero and a friend and this collaboration with Chicks on Speed is everything I've ever wanted. Shouty girl vocals and Clarke's signature force, the kick drum sound alone makes me grind my teeth with delight. Best played at 4 am in a club with a single red lightbulb and sweat on the walls.
---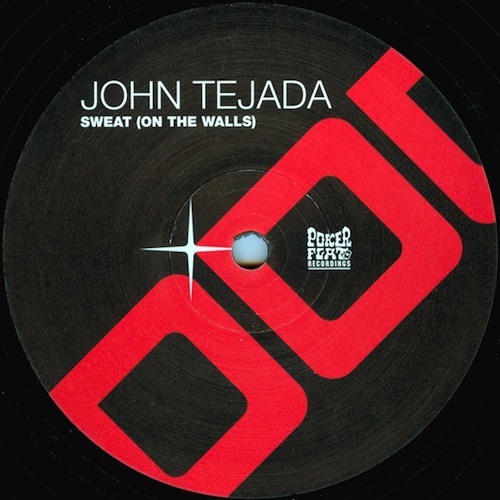 John Tejada
Sweat (On the Walls)
(Poker Flat recordings, 2004)
Speaking of sweat on the walls, this song is a fantastic dance floor anthem and a big inspiration with the subtle story-telling, question-asking, spoken vocal of Qzen (a rad DJ and producer in her own right). John Tejada defines jacking acid with this one. Once I was playing a gig in Las Vegas with Gina Turner and when the track goes 'and the roof opened up', the roof of the club actually retracted. So good!
---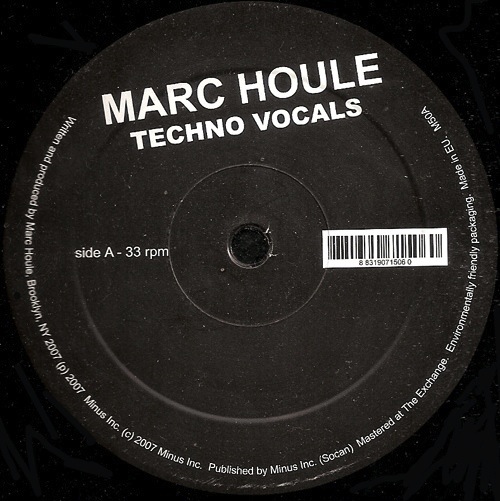 Marc Houle
Techno Vocals
(M_nus, 2007)
Can't make a vocal techno playlist without including this modern classic. Marc Houle pokes fun at techno's traditional pitched down demon voice. It has been speculated that this track sparked the trend that snowballed into modern 'deep house'. Just kidding! Still a fun tune.
---
Maelstrom
---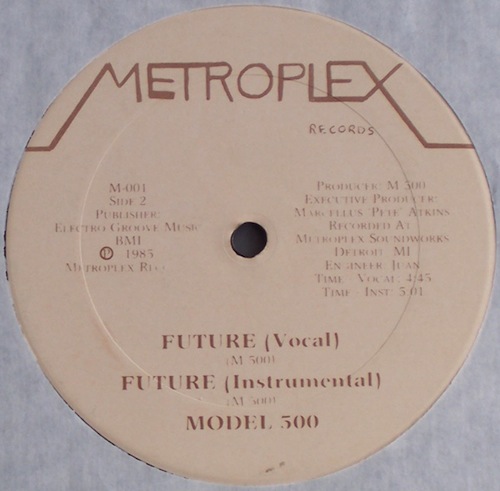 Model 500
Future
(Metroplex, 1985)
Let's start with this Model 500 track recorded in 1983 (1983!!! Most of you reading this weren't even born then). Without him, our music wouldn't be the same, and this track sums up everything I love about Juan Atkins as Model 500: futuristic production and attitude, a connection to the past, and something else you can't define that gives me the chills every time I listen to it.
---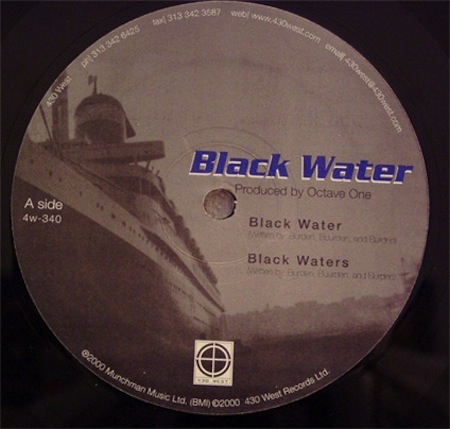 Octave One
Blackwater
(430 West, 2000)
Timeless classic from 2002 by Octave One, featuring Ann Saunderson on the vocals. Octave One are five brothers from the Motor City, and two of them (Lenny and Lawrence Burden) are touring the world with "The Mothership", a mobile studio they take on stage for a live techno performance that blew me away when I saw them in South Africa for the first time earlier this year. What I deeply love about Blackwater is that it shows how 'musical' techno can be. Of course, there's the industrial abstractions of Berlin's east side, or the minimalism of Robert Hood, but techno can also be about feelings, and use hooks or more traditional verse/chorus songwriting structures.
---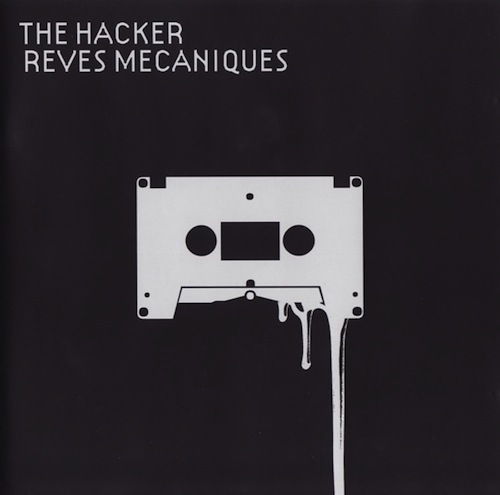 The Hacker
Flesh & Bone
(Different, 2004)
Michel Amato a.k.a the Hacker is mostly known for his work with Miss Kittin, but this is the track that introduced me to his music back in 2004, another collaboration with a vocalist, this time "Perspects". It was released on his first solo album "Reves Mecaniques", which is for me a huge influence. It might be a cliché, but every time I play it out, even these days, it tears the roof of the clubs. I'm still trying to figure out how he produced that devilish bass sound, and when I ask him he pretends he doesn't remember.
---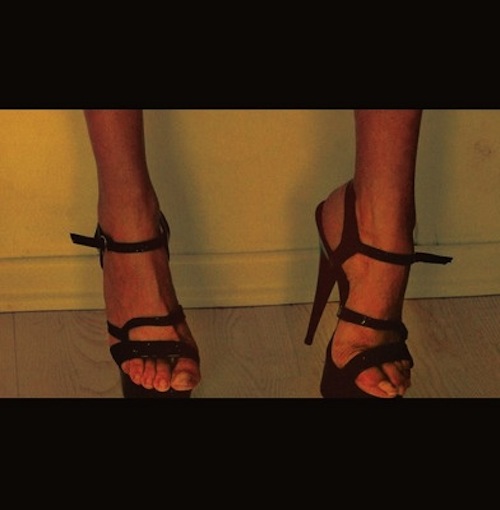 Nina Kraviz
I'm Week
(Rekids, 2010)
Whatever you think about her image, or the controversies around her (haters gonna hate), Nina Kraviz' productions are always strong and interesting. Here, she gives us a beautiful combination of multi-layered vocals, deep Juno pads, 808 drums and funky acid basslines, a track you can get lost in during a long train journey, or the perfect last record for a 3 to 6am set in a dark basement. Not sure about the spelling though…
---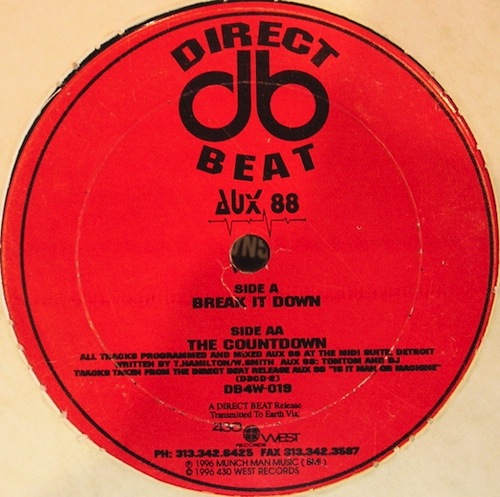 Aux88
Break It Down
(Direct Beat, 1996)
Let's get this straight, this is what the word "ELECTRO" stands for: 135bpm drum machines, breakbeats, sharp basslines, and robotic vocals.