Published on
March 13, 2014
Category
Features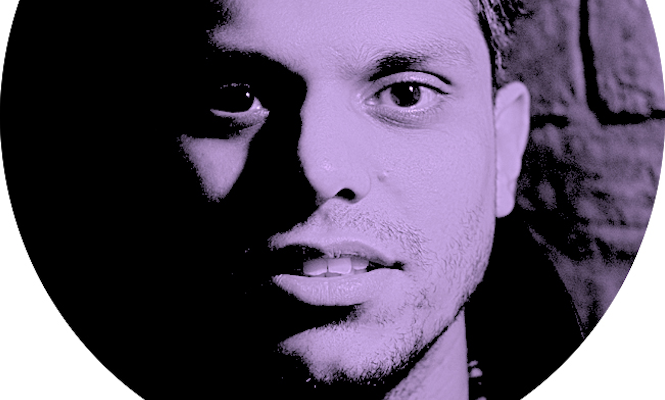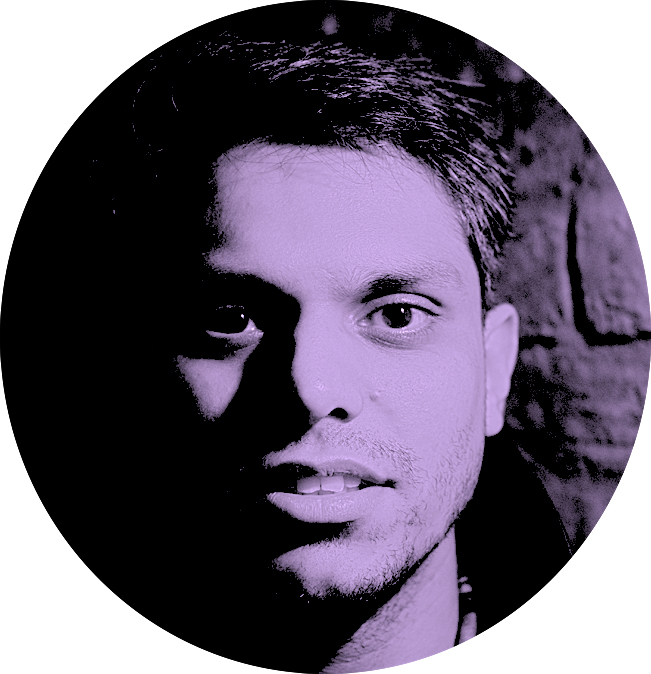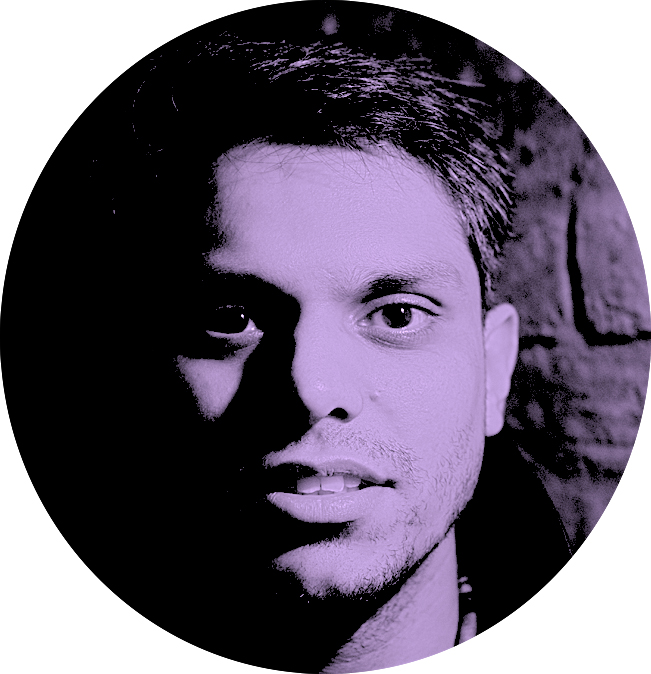 The second instalment of The Vinyl Factory's vinyl-only mix series.
Sign up HERE to get the latest VF Mixes sent directly to your inbox.
Following Andrew Ashong in contributing to our new vinyl-only mix series is Haroon Mirza, the breakthrough British sound artist and DJ who collaborated with The Vinyl Factory in 2013, releasing a pair of acclaimed EPs featuring remixes of his experimental, turntable-based sound works by Factory Floor and Dave 'Jellyman' Maclean of Django Django.
Picking up where he left off last year, Mirza's latest collaboration with The Vinyl Factory sees his original sound collages reworked by Mo' Wax boss James Lavelle into two euphoric cuts for the dancefloor and the come down, extending the artist's fascination with work at the intersection of techno, electronica and sound art.
Now, Mirza has stepped out of his role as a sound artist and into that of the DJ, providing us with 75 minutes of music culled from his extensive record collection, which, in his own words "builds up through various pockets of dance from funk, hip hop, electro, acid house and disco."
Being a vinyl mix series, we're asking each artist to put their mix in a bit of context, talking us through their ideas and introducing a few of their favourite tracks and the records from which they're taken, which you can peruse below while you listen.
VF Mix 02: Haroon Mirza by Thevinylfactory on Mixcloud
This mix is stream-only, but sign up HERE and we'll send you a download link. (Valid until 10am Thursday 20th March.
Haroon Mirza vs. James Lavelle is available now from The Vinyl Factory online shop.
Photo credit: Simon Pollock, 2011
---
Words: Haroon Mirza
---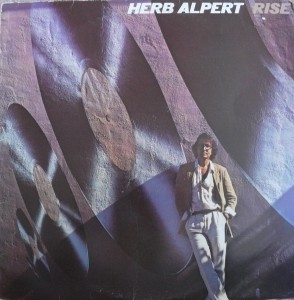 Track 1:
Herb Alpert
'Rise'
(A&M Records, 1979)
It basically starts with a bass line taken from Herb Albert – Rise. This is a record I pulled from my Dad's collection. I fell in love with the bass line when I was a kid and then when it Notoriously stolen by Biggie Smalls in the 90's it entered a whole new context and has stayed with me. So I'm really talking about two records here that share one bass line.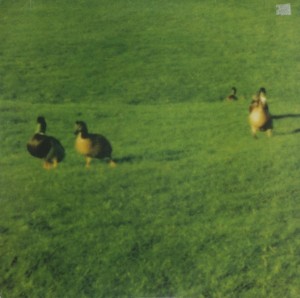 Track 6: (21 mins 40 secs)
Orbital
'Nothing Left'
(FFRR, 1999)
Les Rhythmes Digitales' remix of 'Nothing Left' by Orbital is a record that fits nicely between many genres. Although Jaques Lu Cont sounds French I only later found out that he's as British as they come and actually grew up near me in Reading. Played between the right things, this tune sounds great on the dance floor.
Track 9: (c.38 mins 04 secs)
Underworld
'Rez'
(Junior Boy's Own, 1993)
Underworld's 'Rez' is something that came out of acid house that remains unique and original. Although a lot of stuff came out that sounded very similar, this record seems to stand the test of time maybe because of it's structural complexity.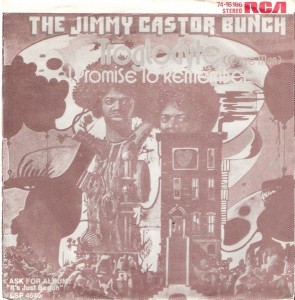 Track 16: (1 hr 12 mins 56 secs)
Jimmy Castor Bunch
'Troglodyte' (RCA Victor, 1972)
I had this tune on the flip side of 'It's Just Begun' but it never really got my attention. Then in 2006 I came across a video of a little person playing a caveman going out find a lady friend and ending up with a large women called Bertha Butt. It's totally amazing. The song is delivered as this crazy narrative about a troglodyte but is deeply rooted in the fertile soil of Afro-American tribal funk. When I realised I had it on vinyl I couldn't stop playing it.
---
Full Tracklist:
1. Herb Alpert – Rise
2. Notorious BIG – Hypnotize
3. Grace Jones – Williams' Blood (Aeroplane Remix)
4. The Cure/Outkast – Lullaby/Ms. Jackson
5. Kraftwerk – Radioactivity
6. Orbital – Nothing Left (Les Rhythmes Digitales Remix)
7. Green Velvet – La La Land
8. Der Dritte Raum – Hale Bopp
9. Underworld – Rez
10. Danny Tenaglia – Turn Me On (JC's Chiapet Dub)
11. Orbital – Deeper
12. Empirion – Narcotic Influence
13. Gossip – Standing in the Way of Control (Tronik Youth Remix)
14. Sylvester – Do you Wanna Funk
15. Space 2000 – Do You Wanna Funk (Joe T. Vannelli's Light Mix)
16. Jimmy Castor Bunch – Troglodyte