Published on
July 30, 2014
Category
Features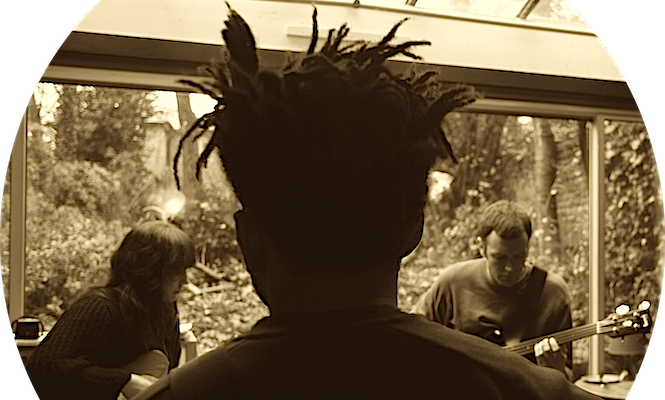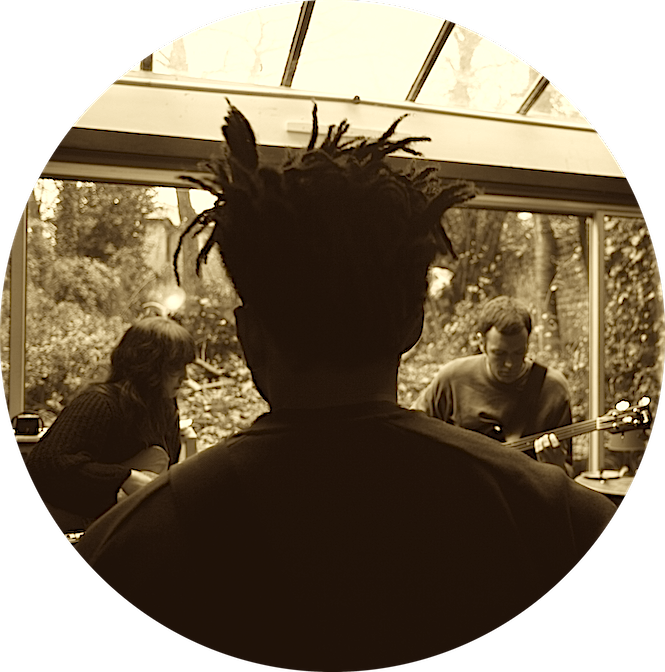 Nathan Jenkins aka Bullion, Laura Groves and Tic Zogson unite as Nautic to bottle a dose of bittersweet summer for the next instalment of our vinyl-only mix series.
Last year DEEK Recordings released Pun For Cover online, a selection of cover versions from a small stable of artists that have gravitated towards the label since it was launched by Nathan Jenkins – better known as Bullion – in 2012. Among the likes of Jesse Hackett (Owiny Sigoma Band) with whom Jenkins has worked as Blludd Relations and Gwilym Gold (who has recently released his new single 'Muscle' with The Vinyl Factory) are vocalist Laura Groves and Tic Zogson, A&R for XL Records.
Together with Jenkins they form Nautic, and having released their debut 7″ 'Fresh Eyes' in 2012, the trio returned this summer with Navy Blue, a four track 12″ of glittering summer-time pop that could just as easily have been salvaged from a busted cassette played to death in the 80's behind the bar on the beach of some lost island idyll. In fact, we liked it so much it made our list of last week's top 10 vinyl releases: "Luscious, sure-footed and deeply satisfying, 'Navy Blue' is fronted by the blissed-out, confident harmonies of 'Show' – a shimmering Balearic pop song to soundtrack the most sun kissed of summer evenings."
Now, joined by their live bassist Ben Reed, the trio have raided their impressive record collections to channel their unique sound into an exclusive 40-minute mix for The Vinyl Factory, navigating the smoothest of paths from Cleo Laine to Chaka Khan without ever sailing too close to the wind.
Being a vinyl mix series, we're asking each contributor to put their mix in a bit of context, talking us through their ideas and introducing a few of their favourite tracks and the records from which they're taken, which you can peruse below while you listen.
Navy Blue by Nautic is out now on DEEK recordings and available to order here. You can also click the following links to hear from from DEEK, Bullion, Laura Groves and Ben Reed.
---
Words: Nathan Jenkins, Laura Groves, Tic Zogson, Ben Reed
---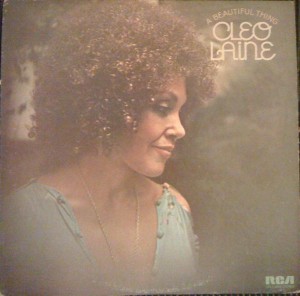 Cleo Laine
'Life is a Wheel' from A Beautiful Thing
(RCA Victor, 1974)
From her A Beautiful Thing album, which I bought in the Ealing branch of Oxfam Music about four or five years ago. She grew up in Southall, nearby, which is a nice little coincidence. I have pretty much all of her albums and they're all brilliant. Such a unique voice, and one of my favourites. – Ben Reed
---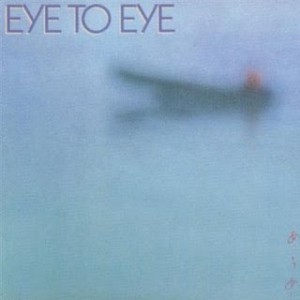 Eye To Eye
'Hunger Pains' from Eye To Eye
(Warner Bros, 1982)
Julian Marshall of Marshall Hain later formed another duo, Eye to Eye, collaborating with Deborah Berg on their eponymous long player. I found the record in Sweat Records, Miami, last year – the store that also put me onto Jimi Tunnell. Part-Jon Anderson, part-Steve Khan (I'm a prog-jazz man… what?), this bargain bin hero is one of my guilty pleasures – his non-hit 'If It All Comes Down to Love' is omitted from this mix because it's a bit too guilty. – Tic Zogson
---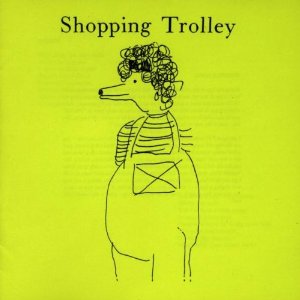 Shopping Trolley
'Roundabout' from Shopping Trolley
(Hannibal Records, 1989)
This record was a gift from Ben, and features songs written by our friend and wonderful musician John Miller. It includes some beautifully eccentric titles such as 'Bring Back the Mary Hopkin Days' and 'Graham, Return!'.
I became transfixed by this particular song with its mesmerising and twinkly keyboards which start from almost nothing and grow into a song. The lyrics are, to me, a good example of poignancy without being saccharine and overly sentimental – John's great offbeat sense of humour shines through. – Laura Groves
---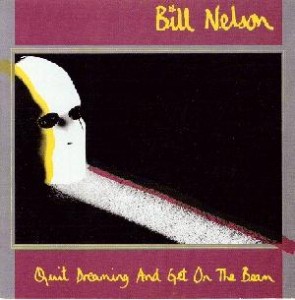 Bill Nelson
'Youth Of Nation On Fire' from Quit Dreaming And Get On the Beam
(Mercury, 1981)
Pure British pop funk. Chirpy little rhythms, punctuated vocals and chorused-to-death but sweet-as-hell horns. A few years ago I went on a rampage buying any Bill Nelson I could find. Turns out he's pretty prolific but luckily a lot of his records are cheap. His whole style made quite an impression on me and the direction I wanted for DEEK. – Nathan Jenkins
---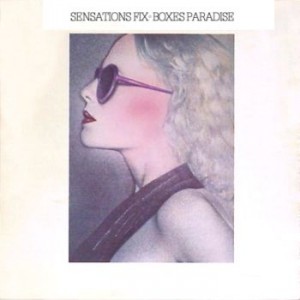 Sensations' Fix
'Boxes Paradise' from Boxes Paradise
(Polydor, 1977)
Laura, Tic and I listened to this album quite a bit when we started writing songs together at my old flat in Ladbroke Grove – mainly due to the fact I couldn't stop playing it for weeks after I got it. As far as I know, they grew to love it too! "Fixxx" off our first Nautic single is kind of a dedication to SF.
Franco Falsini, the lead singer, seems to have a thing about flying. Lots of plane imagery in this song. Listening to it makes me think simultaneously about family holidays to Italy and my fear of flying. "Boxes to emerge from, and return to…" is a fun lyric. – Nathan Jenkins
---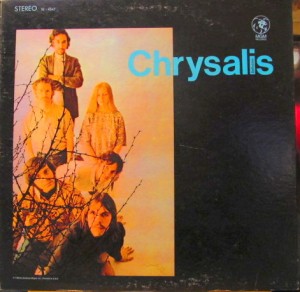 Chrysalis
'Baby Let Me Show You Where I Live' from Definition
(MGM Records, 1968)
We have a mate called Tom Clowney (who is responsible for introducing me to Nathan and Laura). A lot of his dad's records were promos that came from a friend of his who was a music critic. I discovered the Chrysalis album, 'Definition', in Tom's dad's collection and instantly fell in love with it.
I bought it from him for £20 about twelve years ago. There isn't a weak song on it. The melodies are strong, and the chord structures are very inventive and often unpredictable, without sounding awkward or unnecessary. I bought a second copy on Ebay more recently. In my opinion, it's one of the best albums made in the sixties. – Ben Reed
---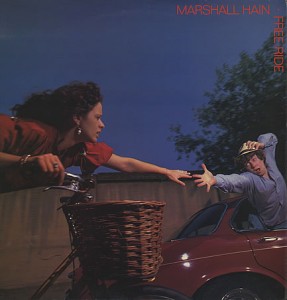 Marshall Hain
'Take My Number' from Free Ride
(Harvest, 1978)
I played the 7″ of this to Laura on her first work trip down to London, after we met in Bradford. The track features shimmering electric piano, sensual fretless bass and a pristine English accent – all essential ingredients of any Nautic song! – Tic Zogson
---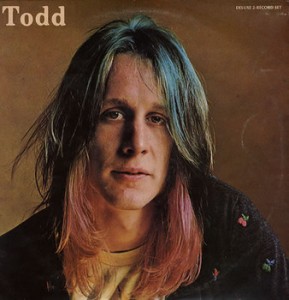 Todd Rundgren
'Don't You Ever Learn' from Todd
(Bearsville, 1974)
I wanted to include Todd because it was Tic who first introduced me to his music. It would have been at his flat sometime in 2009 on one of my trips to London from Yorkshire, where I was still living at the time. I heard "Can We Still Be Friends" and was immediately hooked by the chords he used. This experience was pretty instrumental in me starting to buy records and exploring music in that way. "Don't You Ever Learn" is from "Todd" which was recorded at Secret Sound Studios by Rundgren himself. I'm quite drawn to musicians who record themselves in this way because it seems like a more direct route to the inside of someone's head – Todd's seems like a pretty cosmic place. – Laura Groves
---
Full Tracklist:
Michael Gregory Jackson – The Way We Used To Do
Cleo Laine – Life Is A Wheel
Eye To Eye – Hunger Pains
Shopping Trolley – Roundabout
Bill Nelson – Youth Of Nation On Fire
Sensations Fix – Boxes Paradise
Chrysalis – Baby, Let Me Show You Where I Live
Marva Whitney – Your Love Was Good For Me
Marshall Hain – Take My Number
Joni Mitchell – Smokin'
Chaka Khan – Twisted
60 Second Interlude…
Todd Rundgren – Don't You Ever Learn
---
Click the links to listen back through our previous mixes from Andrew Ashong, Haroon Mirza, and Phonica Records.