Published on
August 28, 2014
Category
Features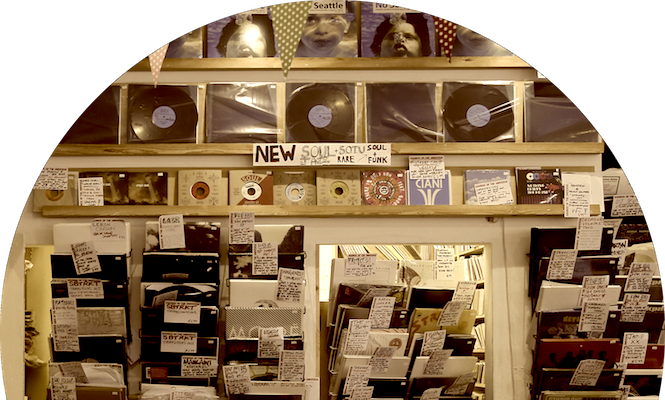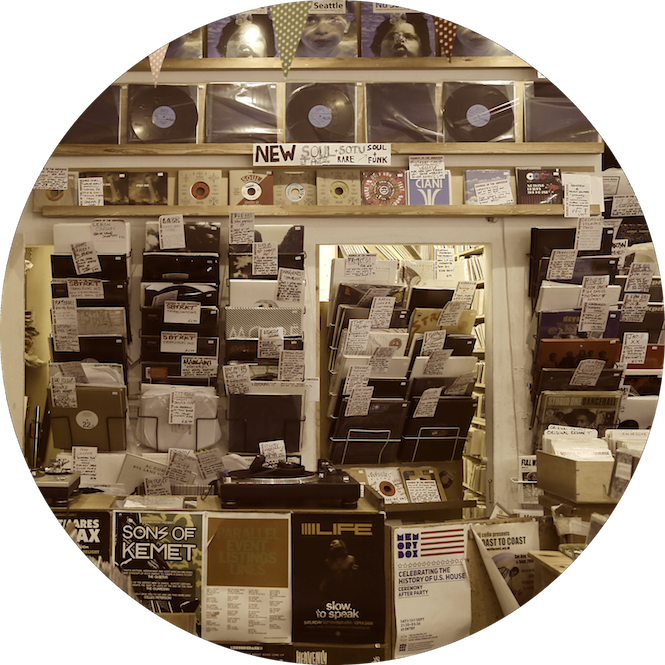 The sixth instalment of our ongoing vinyl-only mix series continues with Theo Leanse and Neal Birnie representing Soul Jazz records.
For more than 20 years Soul Jazz Records have stood at the crossroads of the UK music scene, reissuing the most important records to pass through the country's eclectic dance floors, from Brazilian gems to Studio One essentials. Their genre-defining compilations second to none, whether charting the story of New York's house ballroom and voguing scene or the independent labels of America's black civil rights jazz era.
Sat atop their Soho outlet Sounds Of The Universe – now also in the business of establishing itself as a label in its own right, with a new rare 45s reissue series launching recently alongside the shop's own SOTU imprint (currently representing Tenderlonious and the best in London's mellifluous beats scene) – the label has formed a worldwide reputation for its broad palette, where Tropicalia can sit, without flinching, alongside Gypsy Rhumba and punk 7″s. Their latest, Inell Young's 'The Next Ball Game' – a £200+ New Orleans bomb limited to 500 copies – continues in that vein and will doubtless fly too.
As you'd imagine, with that kind of parentage, this exclusive mix from sons of Soul Jazz Neal Birnie and Theo Leanse couldn't help but reflect that diversity, moving from a Japanese Dave Brubeck cover through Gil Scott-Heron, Prince Jazzbo, Urban Tribe and Milton Nascimento like it ain't no thing across a solid hour of pure black gold.
Being a vinyl mix series, we're asking each contributor to put their mix in a bit of context, talking us through their ideas and introducing a few of their favourite tracks and the records from which they're taken, which you can peruse below while you listen.
---
Words: Theo Leanse
---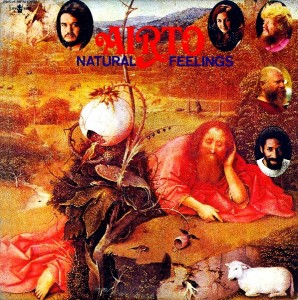 Airto
'Alue' from Natural Feelings
(Buddah Records, 1970)
In 1970, percussionist Airto was riding high off the back of his successes with Quarteto Novo and Miles Davis' band. For Natural Feelings, his solo debut and first stab at the US market, fellow brazilians Hermeto Pascoal and Sivuca joined the almighty Airto-Flora Purim power couple, and American Ron Carter played bass. It's a line-up to show off about, so the album cover imposes each of their faces in egg shapes over a Bosch painting of St. John The Baptist. 'Alue' kicks things off in a shimmering, slinky, oddball way – a backbone of Brazilian jazz fleshed with the folk instrumentation and baiao influence that had distinguished Quarteto Novo.
---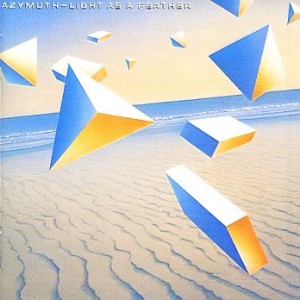 Azymuth
'Partido Alto' from Light As A Feather
(Milestone, 1979)
Here's Azymuth – who'd formed initially to accompany Marcos Valle at live shows and turned quickly into the most successful Brazilian jazz-funk trio of all time – riffing on 'Partido Alto', which is a style of samba that moves between a broken central rhythm and improvised instrumental sections. It's super gentle, with keys and wordless vocals levitating above an intricate and air-tight groove – a gem lurking behind chart hit and jazz-dance favourite 'Jazz Carnival' on their classic album Light as a Feather.
---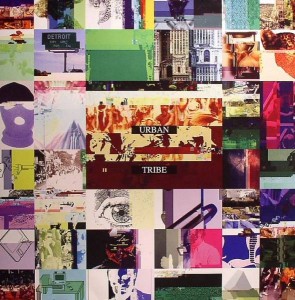 Urban Tribe
'Program 1' from Urban Tribe (Mahogani Music, 2010)
In 2010 Carl Craig, Anthony 'Shake' Shakir & Kenny 'Moodymann' Dixon Jr. temporarily joined the Urban Tribe project of Sherard Ingram (aka Drexciyan DJ Stingray), for an album to be put out on KDJ's label – four of the most high motor city producers clubbing together for a deeply cracked album that probably no one else could have gotten away with. The opener is killer – all bizarre creaking noises and rough drum patterns that spontaneously tail off into gibberish.
---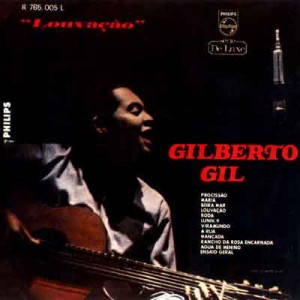 Gilberto Gil
'Água de Meninos' from Louvação
(Philips, 1967)
After kicking off Brazil's Tropicalia movement in Bahia with Caetano Veloso, Maria Bethania, Gal Costa and Tom Zé, Gilberto Gil came down to Sao Paulo in 1967 to record his first hit single 'Louvacao', and then his first album (titled the same, and incidentally available on a lovely Universal Sound reissue). 'Agua de Meninos' is a hit of sugary & wistful Bahian romance that shifts shape and develops into a percussive dance – from the man who be a political exile in London in the 70s, before being appointed Brazil's Minister for Culture.
---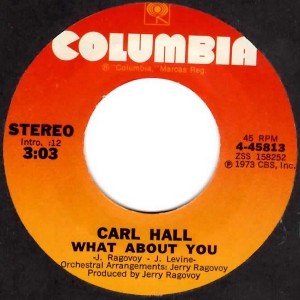 Carl Hall
'What About You' (Columbia, 1973)
Carl Henry Hall had been a popular singer through the 60s, performing with gospel groups and in musical theatre. In 1973 he teamed up with Jerry Ragovay – writer of 'Time Is On My Side', as covered by the Rolling Stones, and a hitmaker for Janis Joplin – to record this heart-busting layering of woodwind, strings and Carl's punch-packing voice. It was sadly neglected at the time, and Carl Hall doesn't seem to have recorded much after it, but it can be tracked down on this Columbia promo.
---
Full Tracklist:
Minoru Muraoka – Take Five
Airto – Alue
Azymuth – Partido Alto
Gil Scott-Heron – Angel Dust
Alton Ellis – Since I Fell For You (Big Youth Dub)
Prince Jazzbo – Replay Version
MM KM – Galagonmixdown
Urban Tribe – Program 1
Mandrill – Can You Get It
Steve Reid – Lions Of Judah
Reginald Mamode IV – Telling Me
Antena – Camino del Sol
Gilberto Gil – Aqua De Menin
Milton Nascimento – Tudo Que Voce Podia Ser
Carl Hall – What About You
---
Photos: Luiz Muñoz