Published on
October 21, 2015
Category
Features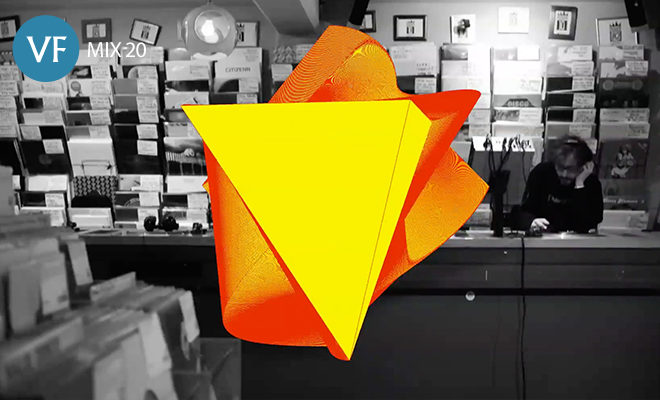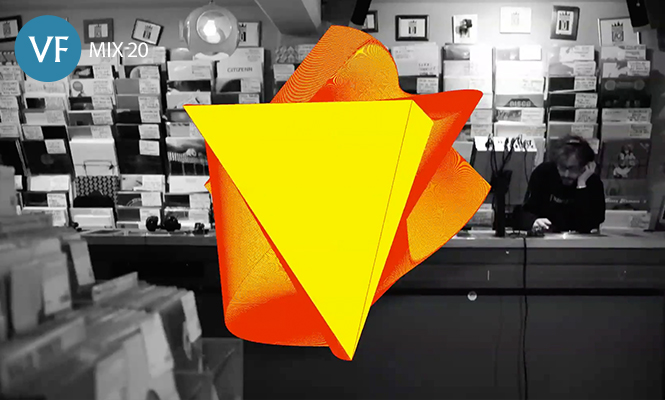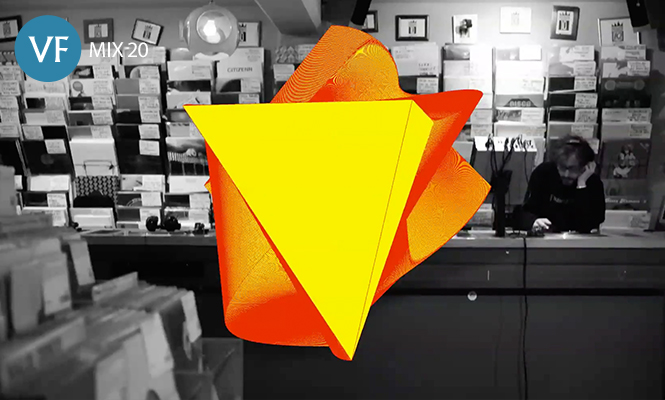 We've spiced things up for VF Mix 20.
Not long ago, we invited David Moufang aka Move D down to Phonica Records for an after-hours session. To spice things up, we challenged David to put his coveted record bag to one side and record a mix using only records from the legendary Phonica wall of dance 12″s.
A well seasoned DJ and selector, David accepted – dropping this minimal, acid-leaning mix on the spot. He manage to locate a familiar record (one of his own) to kick things off, before diving into Kai Alice, Pleasure Zone, Ron Trent, Phuture and beyond.
Have a listen below and scroll down for a complete tracklist.
---
Tracklist
Move D and DJ Jus-Ed – "Hustlers Suite"
Kai Alce – "Dirty South Dirt"
Pleasure Zone – "I Can't Understand"
Jesse Saunders – "Funk You Up (Bonus Beats)"
Ron Trent – "Hi Life Jump"
Phuture – "Phuture Jacks"
Gene Hunt "Wildside D Dubb"
Armando – Overload (House Mix)
Marc King – "Loquacious"
The D.A.T. Project – "C'mon Sweat"
---
Graphic: Rory Cahill