Published on
January 3, 2020
Category
Features
From fierce Cubop to Afro-Puerto Rican fusion.
Few musical influences that have played such a significant and consistent a role in jazz as those of Latin America.
Cubop was the first revelation. It was the hip sound of 1950s New York, as migrant musicians from Cuba and Puerto Rico started playing with the bebop originators. Then, the sounds of samba and bossa nova entered the scene, and a new craze for bossa jazz took over.
With a continuous flow of musicians from the Caribbean and Brazil, as well Argentina and Uruguay, the US continued to be a hotbed of Latin jazz into the '70s, and though things started to tail off in the following decade, the genre has continued to find new ways to reinvent itself.
While there is an extensive amount of jazz made by Latin musicians that could be included here too, this list has been chosen to celebrate the embraces that took place between US jazz and Latin America from the 1940s to the 1970s, and the music influenced by those encounters.
---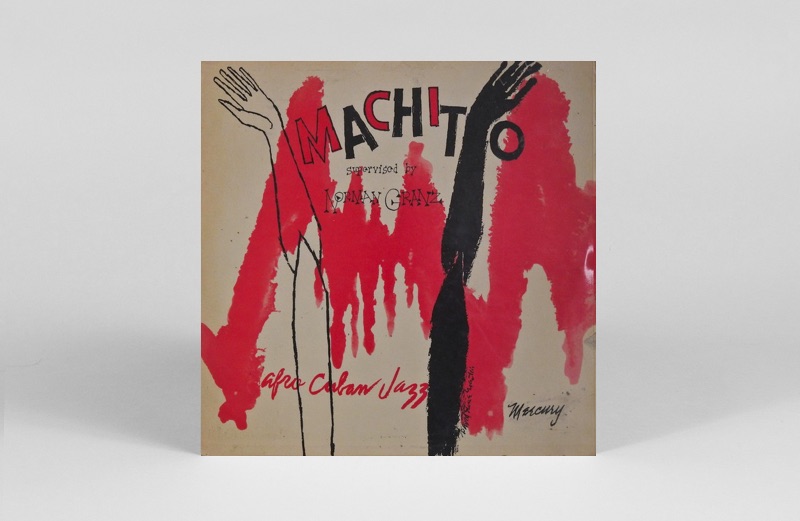 Machito
Afro Cuban Jazz
(Clef Records, 1951)
The song recogniased as the first to see jazz musicians in New York use the Cuban clave (and its 3/2 or 2/3 rhythm) is 'Tanga', arranged by Mario Bauzá in 1943 for Machito and his Afro-Cubans. It proved a local hit in NYC, where Machito played regularly, but it wasn't recorded until the late '40s. Even then it was on a compilation of swing and bop. With Chico O'Farrill taking over on arrangements – and keeping many of Bauzá's innovations, including the prominence of Afro-Cuban percussion – this suite sees Machito build on the Latin jazz foundations of 'Tanga' with a sophisticated set that features some incredible saxophone duels between Charlie Parker and Fred Skerritt ('Mambo'), with Buddy Rich providing quality on sticks ('Rhumba Finale').
---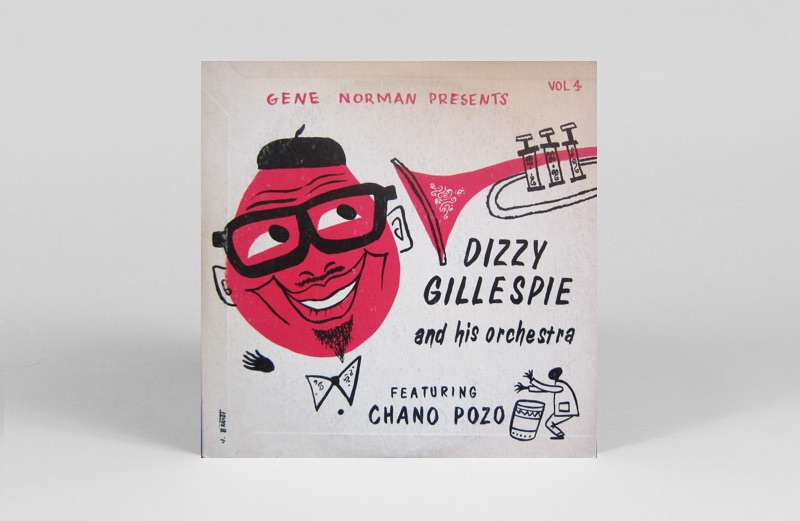 Dizzy Gillespie
Dizzy Gillespie And His Orchestra Featuring Chano Pozo
(Gene Norman Presents, 1954)
If Mario Bauzá invented Latin jazz, then Dizzy Gillespie helped popularise it. Gillespie had played with Bauzá in Cab Calloway's orchestra and it was Bauzá who introduced him to Afro-Cuban percussionist Chano Pozo, who he immediately hired in 1947. This signalled the beginning of what became known as Cubop. As with Machito's early material, the music that Gillespie made with Pozo was not released at the time. Instead, the music they made together in just one year – Pozo was shot dead on the street in 1948 – would be released later on. 'Manteca' is one of the few recorded opportunities to hear the thrill of the duo's combination, using a 2/3 clave with bass and percussion holding things down, while the horns battle it out with Pozo's congas.
---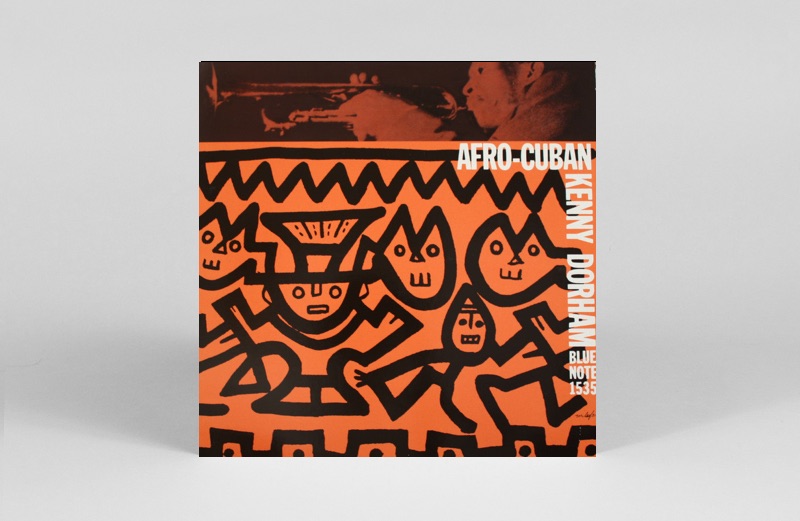 Kenny Dorham
Afro-Cuban
(Blue Note, 1955/57)
Dorham brought new levels of detail to the Cubop sound. Highlights are the mambo/hard bop fusion of 'Basheer's Dream' with Art Blakey's expressive drums and sweet flourishes from Horace Silver on piano, the call-and-response horns of 'Afrodisia' and the slow, but no less impactful, 'Lotus Flower'. Blue Note re-released the album in 1957 with additional tracks, and these additions, which largely omit Afro-Cuban percussion, include some beautiful moments, the energetic 'La Villa' a fine showcase for Dorham's striking trumpet playing.
---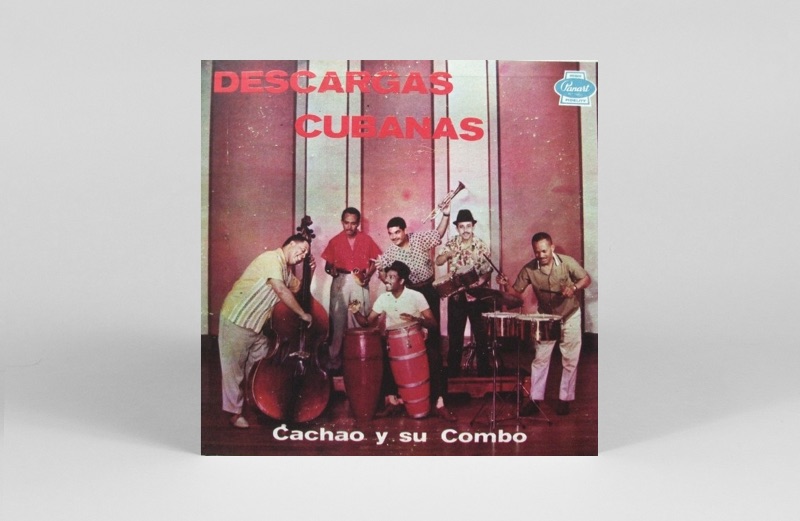 Cachao Y Su Combo
Descargas Cubanas
(Panart, 1956)
Havana-style after-hours sessions became a thing in New York in the '50s, and no-one was more in love with these sessions than double bass player Israel "Cachao" López. These jams, which Cachao called descargas, could last for hours, but on this essential jazz-dance album they're distilled to miniature bursts of Cuban rhythms. Tracks like 'Descarga Cubana' and 'Malanga Amarilla' brought the unbridled passion, syncopated rhythms and percussion solos back from the ever-more-sophisticated Cubop sound.
---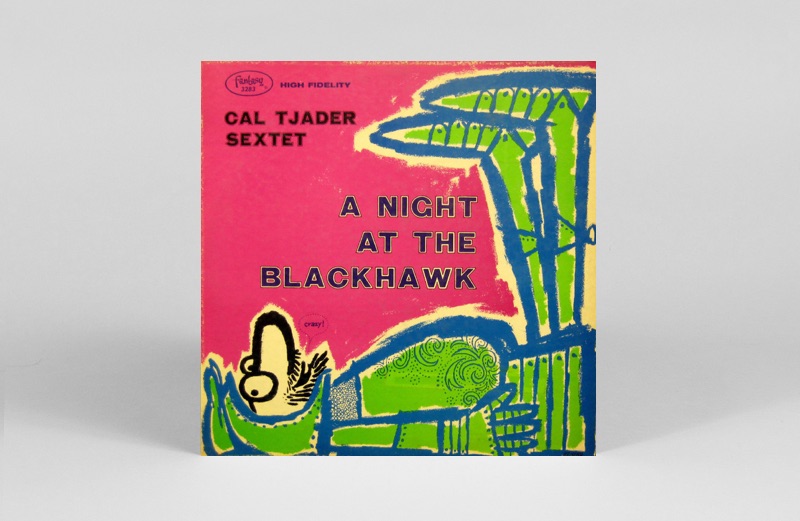 Cal Tjader Sextet
A Night at the Black Hawk
(Fantasy, 1959)
The greatest non-Latin Latin jazz bandleader, Cal Tjader was the vibes master who helped put West Coast cool on the jazz charts, while producing an extensive series of Latin jazz recordings too. Though Soul Sauce (1965) often gets much kudos, this LP, recorded live at the Black Hawk, features a killer rhythm section of Willie Bobo (timbales) and Mongo Santamaria (percussion), with the extra oomph of Cuban tenor saxophonist Jose "Chombo" Silva. Tracks like 'A Night in Tunisia' and 'Blue and Sentimental' capture them at the top of their game.
---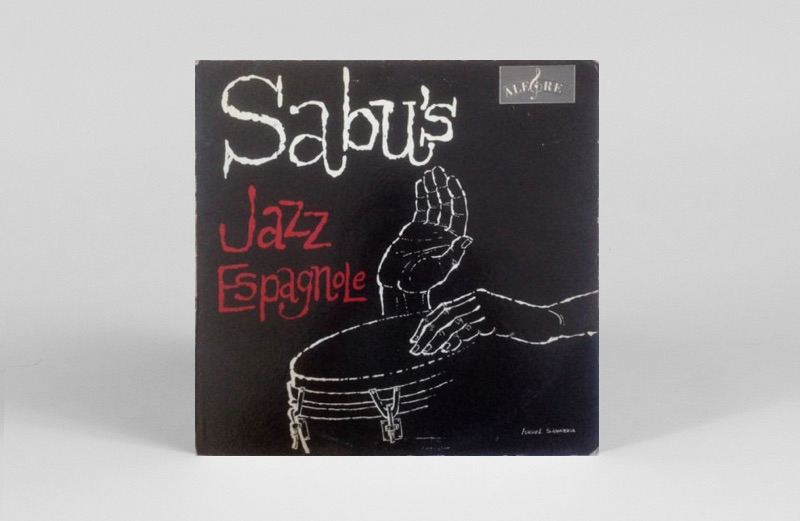 Sabu Martinez
Jazz Espagnole
(Alegre Records, 1960)
As the replacement for Chano Pozo in Dizzy Gillespie's orchestra, Martinez was definitely no slouch on the conga. Although listed as the bandleader of what was realy an all-American ensemble, he struts his stuff over a razor sharp selection of Latin rhythms. 'Delilah' is a sauntering Afro-Cuban tune, 'Flamenco Ain't Bad' a lively romp into flamenco, and 'Nica's Dream' (originally written by Horace Silver), a fierce mini-epic which is one of the best Cubop tracks out there.
---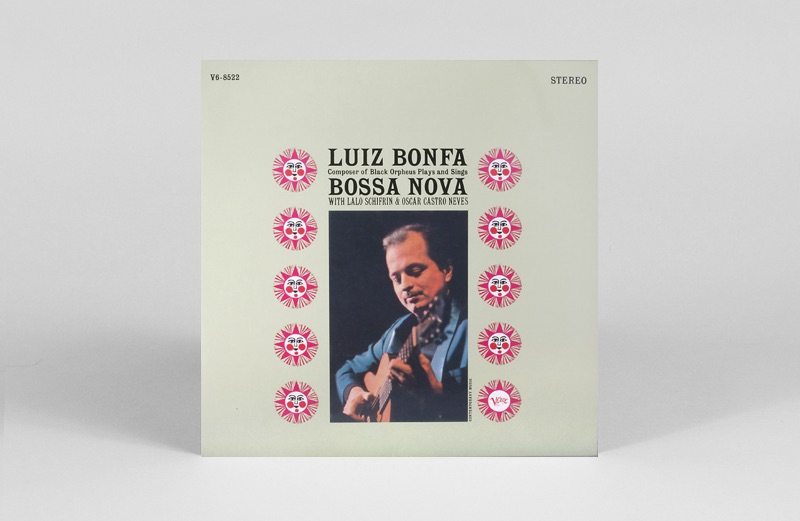 Luiz Bonfá
Plays and Sings Bossa Nova
(Verve, 1963)
The Brazilian influence on US jazz began in 1961 when Charlie Byrd was sent on a diplomatic tour of South America. He came back enthralled by bossa nova and samba, releasing Jazz Samba in 1962, a collaboration with Stan Getz, who would then go one step further, teaming up with Brazilians João Gilberto and Tom Jobim for the million-selling Getz/Gilberto (1964). That record is, in many ways, the definitive bossa jazz album, despite its over-faimiliarity. However, Luiz Bonfá Plays and Sings Bossa Nova, makes for a great alternative. Bonfá's guitar-playing is exceptional throughout, full of invention, and he has a masterful voice – just listen to his croon on 'Sambalamento'. Throughout, subtle embellishments from Oscar Castro-Neves on piano, Lalo Schifrin's string arrangements and Maria Helena Toledo's beautiful backing vocals, all add up to an essential bossa jazz record.
---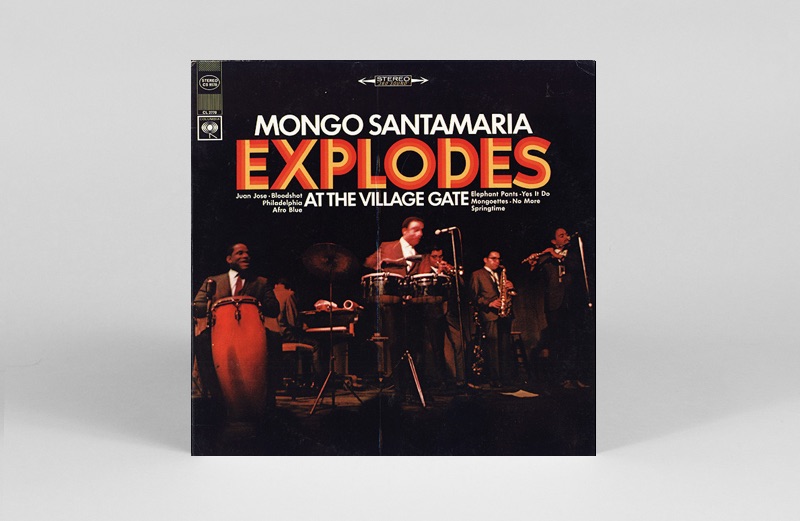 Mongo Santamaria
Mongo Santamaria Explodes At The Village Gate
(Columbia, 1964)
A huge part of the love for Latin music in jazz came from the possibilities of percussion and Mongo Santamaria was one of the most sought-after percussionists. It was Mongo who appeared on Herbie Hancock's hugely-popular single 'Watermelon Man'. A prolific solo artist, as well as frequent collaborator, this is the pick of his Live at Village Gate albums, with a steady tempo and top punctuation from the horn section giving him room to improvise. It includes a scintillating version of Santamaria's signature tune, 'Afro Blue'.
---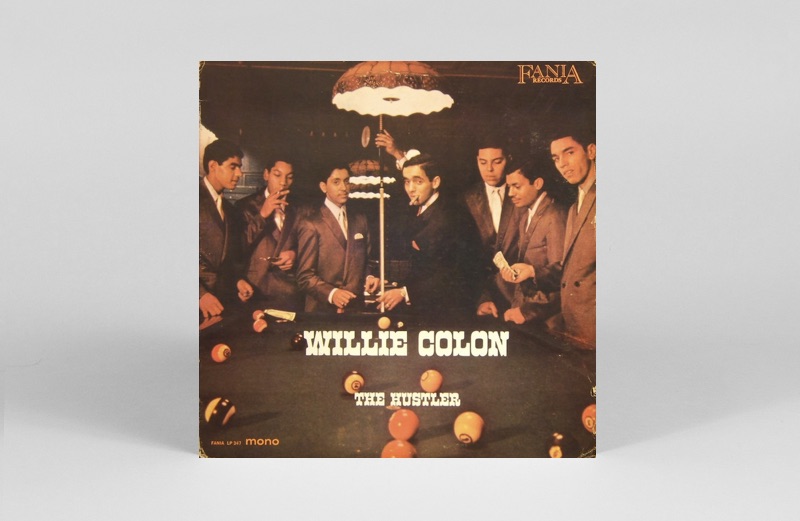 Willie Colón
The Hustler
(Fania Records, 1968)
The descargas and Latin jams of Cachao, Machito and co. were followed by the emergence of salsa in New York, and the first and second generation Cubans, Dominicans and Puerto Ricans who were part of the Fania Records roster. The jams kept their place in live shows at NYC's Village Gate that featured jazz artists like Dizzy Gillespie fighting against salsa's finest improvisers. Salsa would soon become its own thing, but there was a moment where albums like this one by trombonist Willie Colón – with its pounding congas, piano flourishes and hypnotic clave – showed that salsa and jazz were two sides of the same coin. The fiery title track or the Hector Lavoe-led vamp 'Eso Se Baile Así' confirm The Hustler's legendary status.
---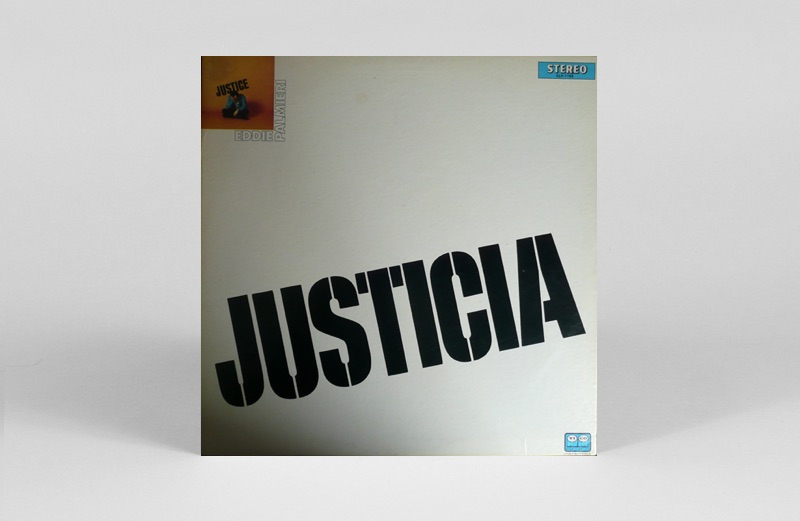 Eddie Palmieri
Justicia
(Tico, 1969)
From as early as 1962, Eddie Palmieri was pushing Latin music with his La Perfecta group, before performing with a larger, horn-heavy band to release albums that included Superimposition (1970), Vámonos Pa'l Monte (1971), and Harlem River Drive (1971). This album, Justicia, has a bit of everything, with a funky extended jam laced with earth-shattering piano ('Verdict on Judge Street'), social commentary ('Everything is Everything'), salsa ('Justicia') and heavy batucada ('My Spiritual Indian').
---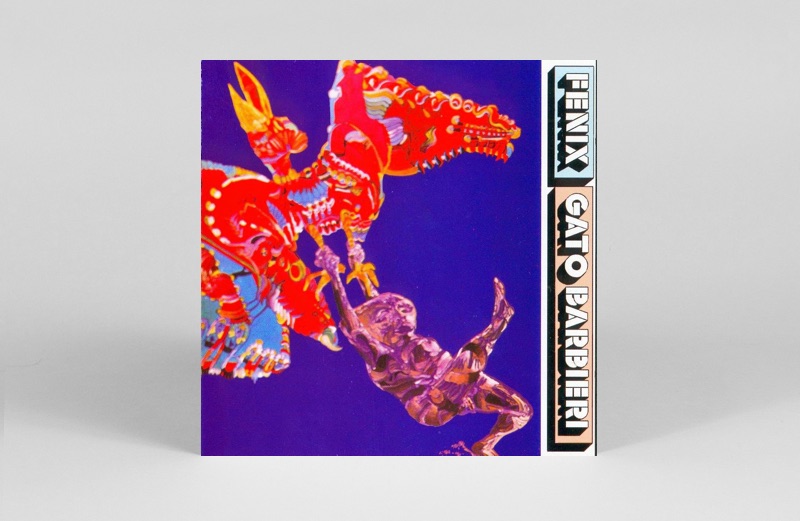 Gato Barbieri
Fénix
(Flying Dutchman, 1971)
Barbieri was an Argentine tenor saxophonist straight out of the free jazz school of Coltrane, Ayler and Sanders. However, by the mid-'70s he had signed to A&M Records and dialled up the schmaltz with Herb Alpert on the controls. Prior to that however, he recorded a startling array of albums, including Fénix, on the independent Flying Dutchman label. Though it's Barbieri's sax that takes flight on each song, it's the rhythmic control and the subtle textures of the group, that makes Fénix so thrilling. Lonnie Liston Smith's piano is insistent throughout, with Naná Vasconcelos adding interesting Brazilian tones, while Ron Carter's bass playing allows Barbieri to venture as far out as he likes.
---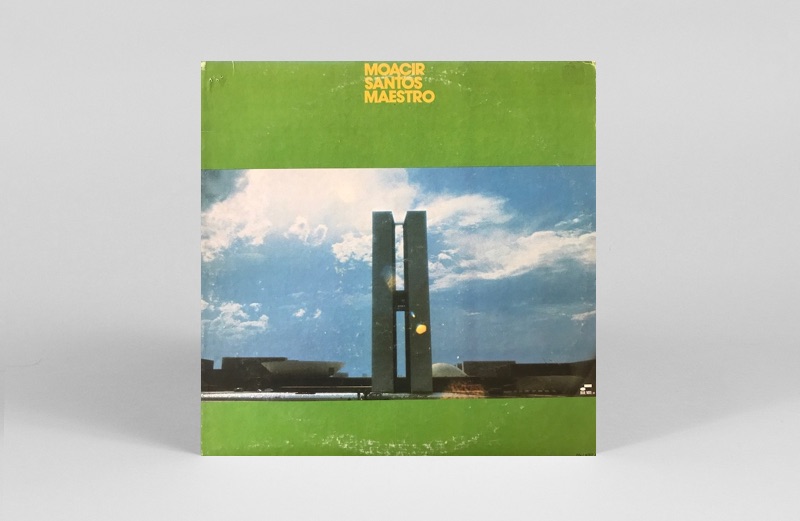 Moacir Santos
Maestro
(Blue Note, 1972)
Though there can be no doubting that Coisas (1965) is Moacir Santos' masterwork, it's also an incredibly hard album to categorise – a collection of beautiful, ornate orchestral works inspired by Afro-Brazilian melodies and Gregorian chants. In other words, it isn't really jazz in a traditional sense, though Santos would get more involved in that side of the musical universe when he moved to L.A. in 1967 to release a number of albums on Blue Note. This first album, strongly featuring his voice, is a soothing, soulful release that only seems to get better with age.
---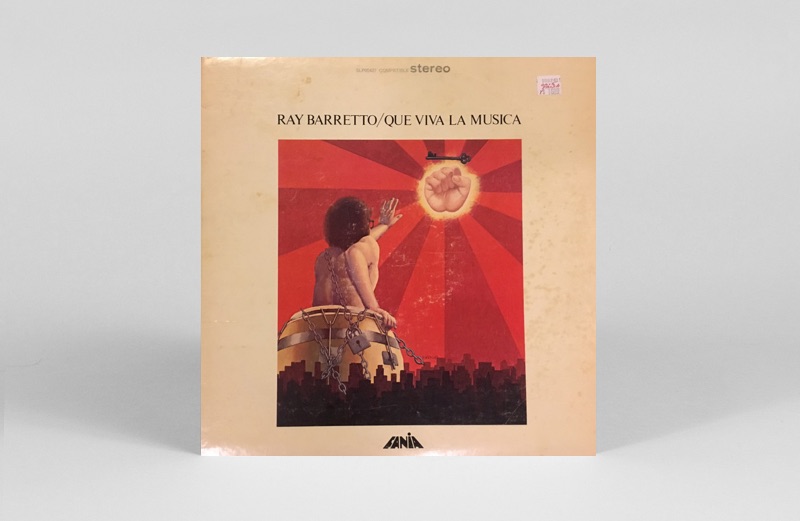 Ray Barretto
Que Viva La Musica
(Fania Records, 1972)
Que Viva La Musica is a bit of a hidden treasure in Barretto's discography. Barretto was known as having one of the fiercest salsa bands out there, with a triple horn assault, as well as putting out some fine jazz/salsa crossovers – La Cuna, Carnaval and Acid are all worth checking out. Que Viva exists somewhere between all of these. If it sounds relaxed at times, it's because there is always a surprise around the corner. The alum begins with the title track and a meandering vocal backed by a fluttering piano and Barretto's heady conga playing. Then the horns come in, the vocals sharpen and things start to shake. 'Alafia Cumaye' has a strong Afro-Puerto Rican influence, while the 10+ minute 'Cocinando' is simply pure fire.
---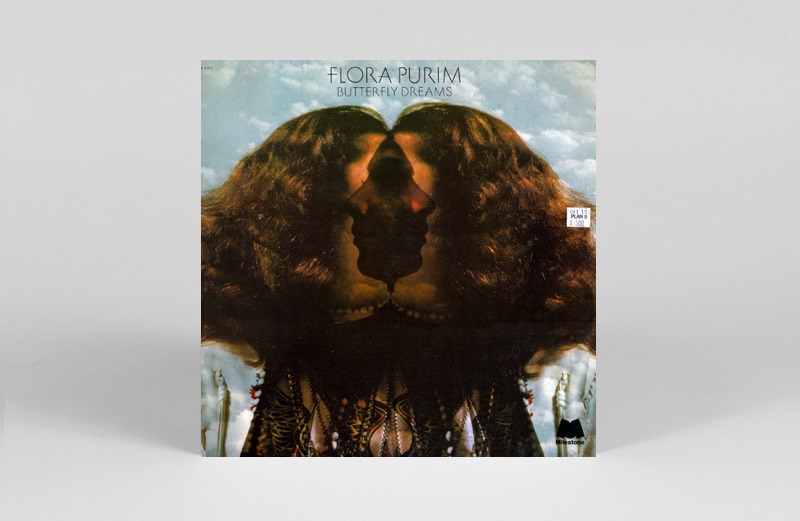 Flora Purim
Butterfly Dreams
(Milestone, 1973)
Fresh from her stint with Return to Forever, Brazilian singer Flora Purim recorded this set, one of the best Brazilian jazz fusion albums out there, featuring high-tempo jams like 'Dr Jive' and the more serene 'Dindi'. Bass extraordinaire Stanley Clarke is by her side the whole way, as is George Duke on keys and Airto Moreira on percussion, making a formidable group. The highlight of the album is probably 'Moon Dreams', a song which sounds at first like unassuming bossa jazz before breaking out into new textures and rhythms.
---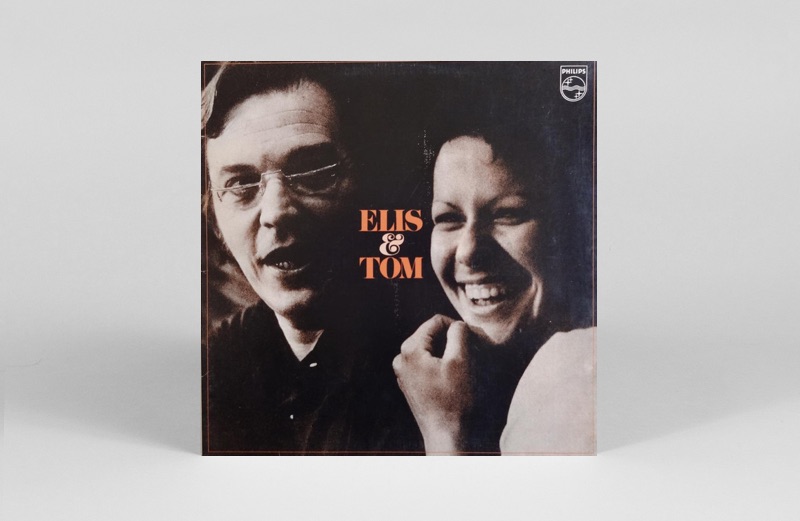 Elis Regina & Antonio Carlos Jobim
Elis & Tom
(Philips, 1974)
Elis was undoubtedly one of Brazil's greatest voices, her soulful, highly jazz-influenced style ensuring that her work could never simply blend into the background. Bossa nova pioneer Tom Jobim gets co-credit on this one, but they're also joined by an incredible band with guitarist Oscar Castro-Neves, pianist César Mariano and drummer Paulinho Braga. Though some bossa hasn't stood the test of the time, this recording still sounds fresh.
---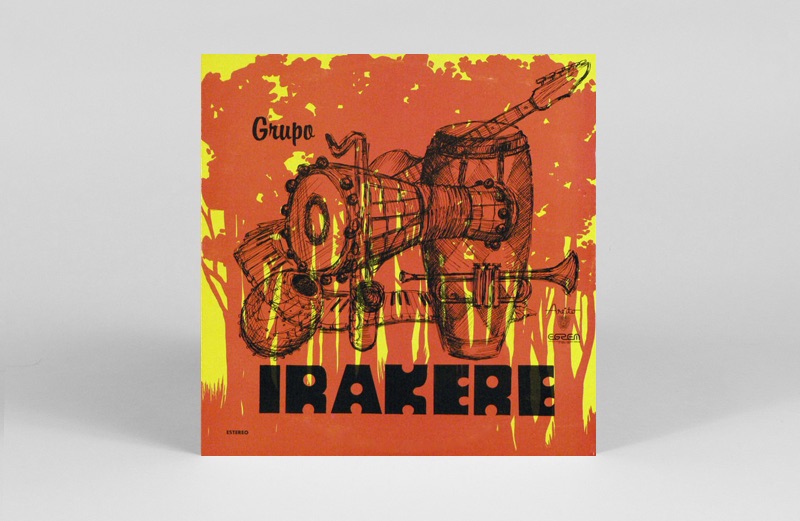 Irakere
Grupo Irakere
(Areito, 1976)
One of the most forward-thinking jazz groups of the 1970s came from Cuba, which was increasingly cut off from the US scene as a consequence of politicl relations between the two countries. Their 1974 debut was a sizzler, with wah-wah guitar and fiery horns that edged into psych rock at times. This follow-up saw them establish themselves as a Latin jazz outfit to be reckoned with, partly due to the additions of Arturo Sandoval and Roberto Plá to the group, which already included Paquito D' Rivera and Chucho Valdes. Names that would dominate the Latin jazz scene in the '80s, their early forays on Grupo Irakere hear the band stretching out on 'En Nosotros' and 'Iyá', bringing a bit of guitar fire on '38 ½' and experimenting wildly with up-tempo percussion and horns on album opener 'Chequere Son'.
---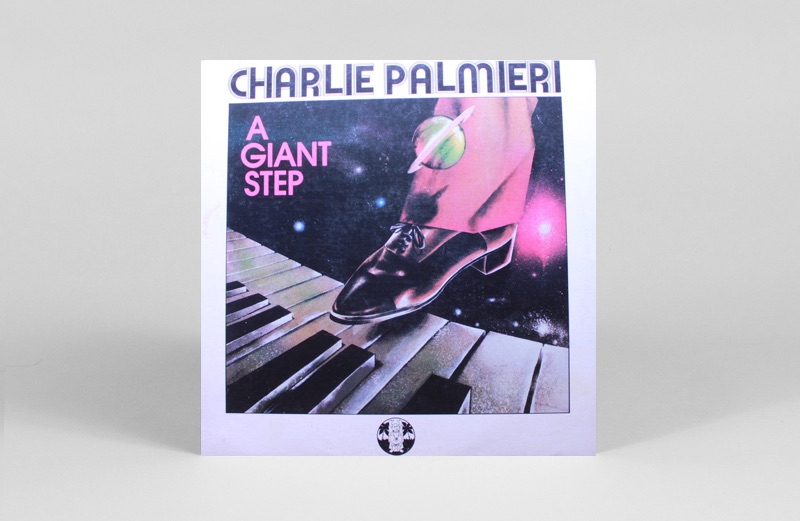 Charlie Palmieri
A Giant Step
(Tropical Budda Records, 1984)
By the 1980s the Latin jazz bubble had largely burst. While others struggled for invention, Charlie Palmieri was still making excellent music, including this belter, offering a showcase for his rhythmic piano playing that never feels over-the-top. The insistent beat of 'Rhumba Rhapsody' provides loads of room for Palmieri to improvise. While over-reiance on virtuosity can be an issue, Palmieri shows here how to do it right.
---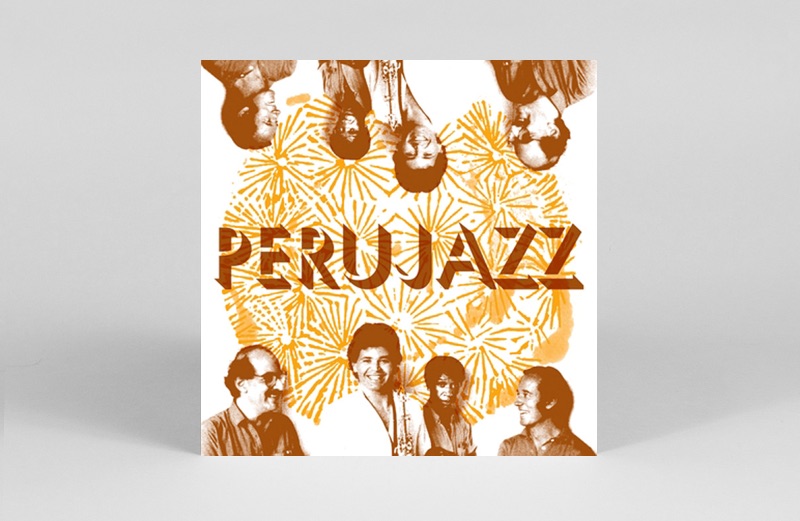 Perujazz
Perujazz
(Vampisoul, 1987/2016)
Despite their lack of recorded material, Perujazz had a big impact on Peruvian music and are now finally receiving greater recognition. Featuring experienced musicians from Peru's psych rock scene of the '60s and early '70s, Perujazz formed in 1984 with the intent of combining jazz with Afro-Peruvian and Andean rhythms and instrumentation. Their percussionist, Chocolate, using the cajón, was key to this, as was the free approach of drummer Manongo Mújica. Combined with sax and bass, they were a visionary group with few peers. This is their official debut, originally released in Italy in 1987 as Verde Machu Picchu and reissued in 2016 with new artwork.
---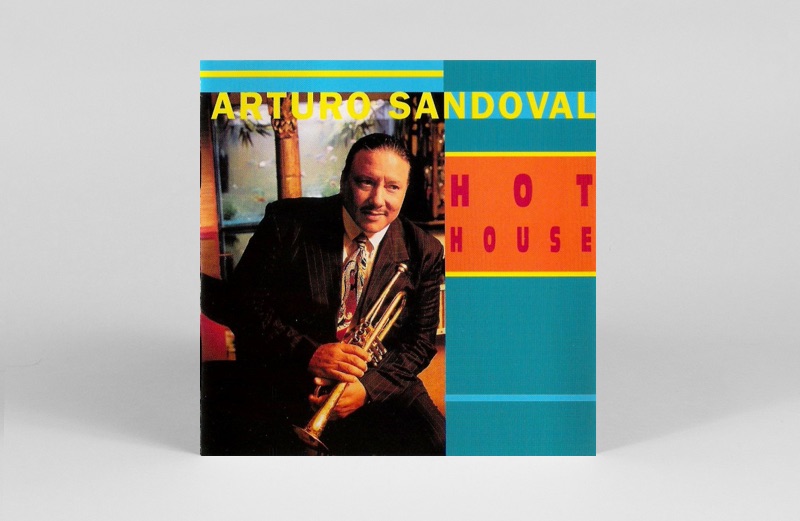 Arturo Sandoval
Hot House
(N2K Records, 1998)
Sandoval was one of a number of Cuban musicians, including Chucho Valdes, Paquito D'Rivera (who were both also members of Irakere), and Gonazalo Rubalcaba who helped reinvigorate Latin jazz in the '80s and '90s, often through their virtuosity as well as their constant shape-shifting (from ballads to spirituals to hard bop). On this release, Sandoval dials down the show-stealing to pay tribute to the cha-cha-cha's and mambos of the '50s and '60s. 'Funky Cha-Cha-Cha' is smouldering, with Sandoval on flugelhorn, there is a swinging tribute to Tito Puente on 'Tito' and the performance of the horn section on 'Sandunga' is bombastic.
---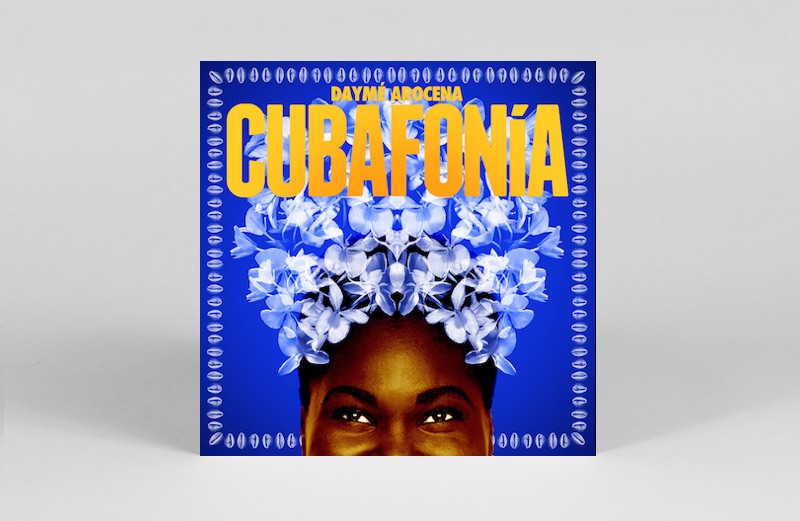 Daymé Arocena
Cubafonia
(Brownswood Recordings, 2017)
Daymé Arocena is one of the best new Latin jazz voices to emerge in recent years. With vocals that can go from Etta Fitzgerald scat to forceful neo-soul holler, on this second album Arocena showed that she's also a great songwriter with an exciting attitude to jazz's potential to push limits. 'Eleggua' is a plaintive opener with spoken word drowned by ominous chants reminiscent of Kamasi Washington, before the swinging jazz of 'La Rumba Me Llamo Yo' and the funkier 'Lo Que Fue' switch things up nicely. With a nod to classic Latin jazz, as well as her commitment to the Santería religion, Arocena is taking the form into new territories.