Published on
October 7, 2016
Category
Features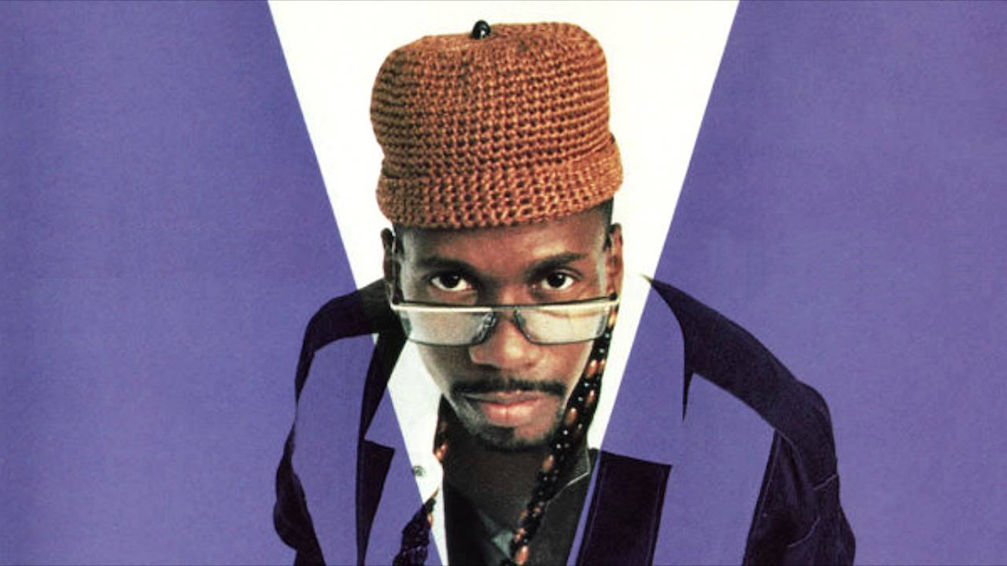 Shifting between Mr. Fingers, Gherkin Jerks, Fingers Inc. Disco-D, The It and other shapes, Larry Heard altered the course of house music with his deep space approach to the dancefloor. As Patrick Ryder reveals, 30 years on, the Chicago icon is as relevant as ever.
---
Words: Patrick Ryder
---
Much to the delight of DJs, dancers and anyone with ears, March saw the return of one of house music's founding fathers, as Larry Heard broke a decade's silence to return with a killer four track EP of brand new material. Showing no signs of ring rust, the Chicago pioneer took us on a head nodding journey through glassy acid, sci-fi synthesis and tribal rhythms, all infused with his trademark sounds.
In honour of the great man's return, here's a ten track selection of some of his finest moments, although honestly the list could have stretched into the hundreds. Far from a definitive top ten, this list is an introduction for the newcomers and celebration for those in the know. Ladies and gentlemen, I give you Larry Heard.
---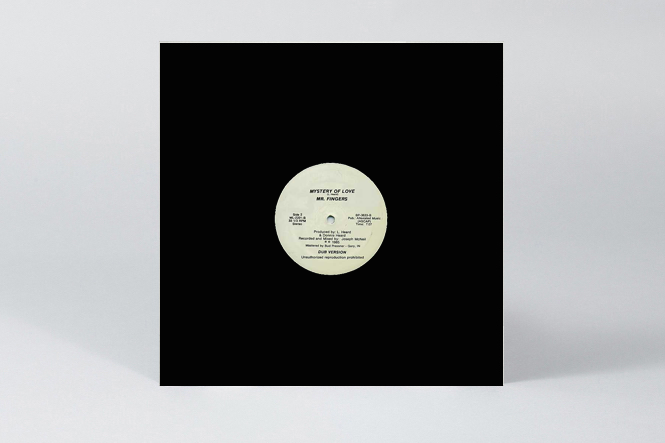 Mr. Fingers
Mystery Of Love
(Alleviated, 1985)
Let's go back, all the way back, to the very beginning. Originally released on Larry's own Alleviated imprint in 1985, this self distributed 12" became a sensation on Chicago's club scene, soon catching the attention of DJ International, who quickly snapped it up for a wide scale release. A testament to the less-is-more adage, 'Mystery Of Love' set the dance floor on fire with nothing more than a stunning bassline, melancholy synth lead and hypnotic rhythm track. Pilfered by Kanye for recent single 'Fade' and palely imitated by thousands of bedroom producers in the last thirty years, this timeless release was our first introduction to the unrivalled Larry Heard.
---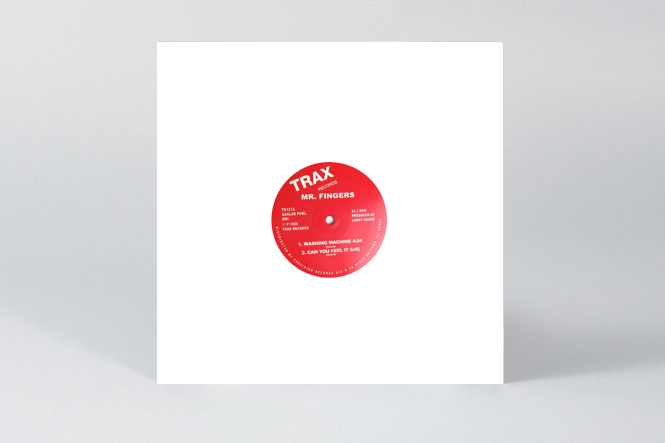 Mr. Fingers
Washing Machine
(Trax, 1986)
Originally released thirty years ago on Chicago's peerless Trax imprint, this seminal 12" boasts not one, but three of the finest house cuts ever made. Alongside the deranged acid assault of the title track, Larry tugged at our heartstrings with the serotonin drenched 'Beyond The Clouds' and brought us all together as one with the sublime 'Can You Feel It'. While all three tracks thud and bump with a system straining toughness, it's the melodic depth and emotional resonance which keeps this release a classic three decades on. Each track here deserves its own moment in the limelight, but with only ten spaces to fill you gotta be tough. Believe me when I say that everyone needs a copy of this record.
---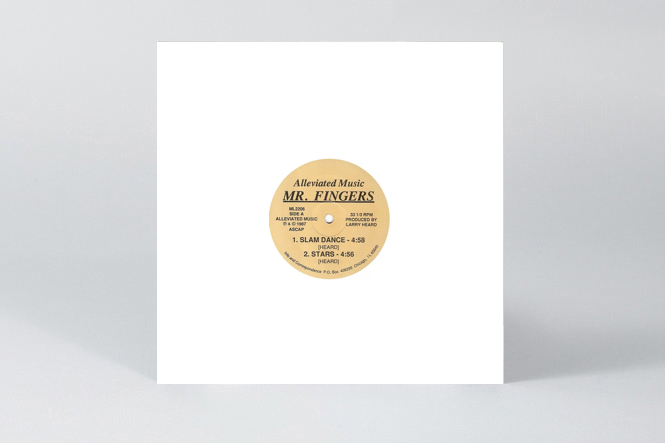 Mr. Fingers
Slam Dance
(Alleviated, 1987)
This 1987 release on Alleviated saw the producer building on the unique sound of 'Washing Machine' with four diverse instrumentals united in their deepness. The title track offers a sparse and stripped back rhythm alive with tumbling toms, jacking snares and percolating bass, while the standout 'Stars' finds Heard borrowing a Bobby O-style Italo bassline and bathing the early morning dance floor in cascading arps. Larry takes things steady on 'Waterfalls', gradually inviting mournful synth leads and hypnotic sequences into the slowly syncopated drum pattern, before infusing 'For So Long' with mechanised soul, a theme which would become central to the Larry Heard sound in years to come.
---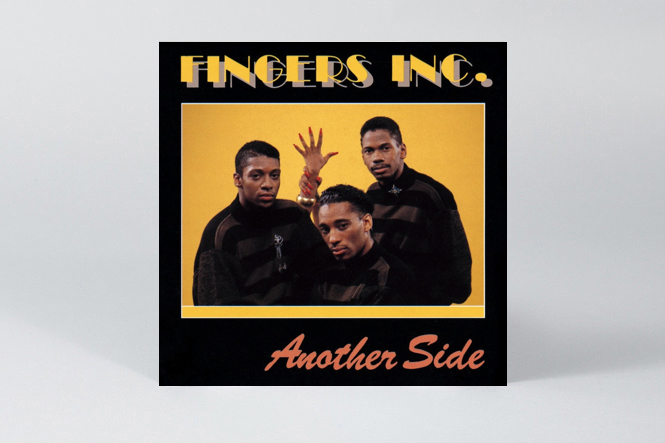 Fingers Inc.
Another Side
(Jack Trax, 1988)
With the Mr Fingers alias reserved for his flawless run of instrumental offerings, Larry assumed the Fingers Inc. moniker for his collaborations with vocalists Robert Owens and Ron Wilson. Between '86 and '88, the trio delivered an intimidating string of peak time house hits, including a vocal version of Heard's breakout 'Mystery Of Love' and the emotionally raw, First Choice-inspred 'It's Over'. This double vinyl set on UK imprint Jack Trax collected those early singles alongside new material to create a long player which still stands out in the house genre. While there's not a duff track on there, special mentions go to the echo-laden euphoria of 'Music Take Me Up' and the exceptionally sordid floor mover 'Feelin' Sleazy', which features one of Owens' creepiest vocals. Recently reissued on triple vinyl by Alleviated, this is another must have.
---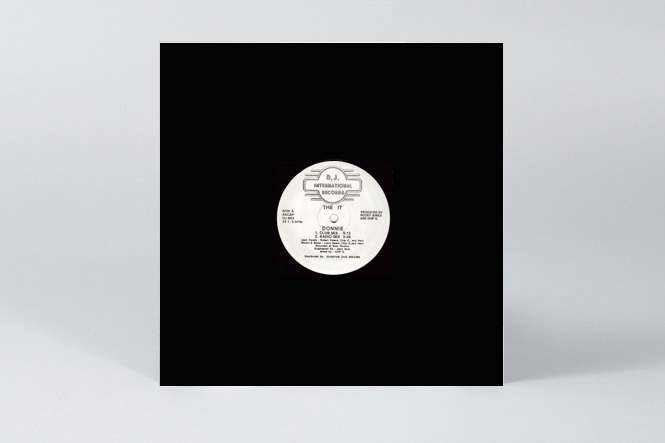 The It
Donnie
(D.J. International, 1986)
Another Heard/Owens collaboration, this time featuring Jungle Wonz man Harry Dennis, 'Donnie' is a straight up piece of Chicago house history, thanks in no small part to a stellar Ron Hardy mix on the B-side. This Muzic Box classic finds Heard serving up a strong contender for the greatest bassline ever while the lovelorn Owens and Dennis bemoan a spurned relationship with the same woman. As deep as you like, 'Donnie' manages to be propulsive and slinky at the same time, harnessing the same mechanical funk as Prince's finest mid 80s releases.
---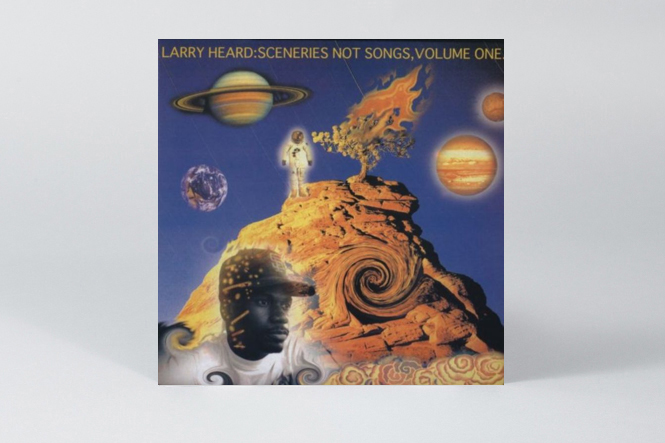 Larry Heard
Sceneries Not Songs, Volume One
(Black Market International, 1994)
Fast forward to 1994 and we see Heard's first major release under his own name, the deep, mystical and jazzy Sceneries Not Songs, Volume One on Black Market International. While not a complete departure from the thumping dance floor sound fans were used to, the combination of ambient compositions, tropical melodies, jazzy refrains and breezy percussion took critics by surprise on its original release, leading to some mixed reviews. Well, twenty years later and it's undoubtedly a masterpiece, looming large over the current crop of house producers and their future primitive explorations. If you're struggling to catch my drift, lend an ear to 'Caribbean Coast' and drift away with the likes of Ruf Dug, András and Young Marco.
---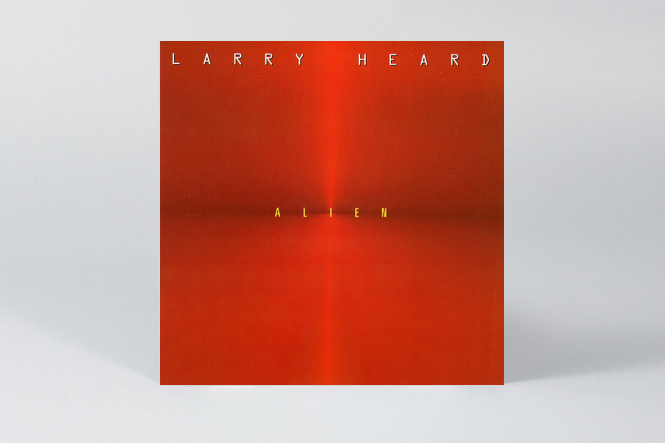 Larry Heard
Alien
(Black Market International, 1996)
While the likes of 'Stars' and 'Beyond The Clouds' carried the faint trace of a deep space transmission, it wasn't until 1996 that Heard fully realised his science fiction ambitions. As otherworldly as the title suggests, Alien is an immersive voyage through deep space sonics and zero gravity grooves, touching on drifting ambience and UR afro-futurism as it marks out its own flight path. Too nebulous for the peak time, this intergalactic trip comes into its own when the clubs have closed and the small hours loom large. A recent recipient of the Alleviated reissue treatment, this unique LP is back within budget and a worthy musical investment.
---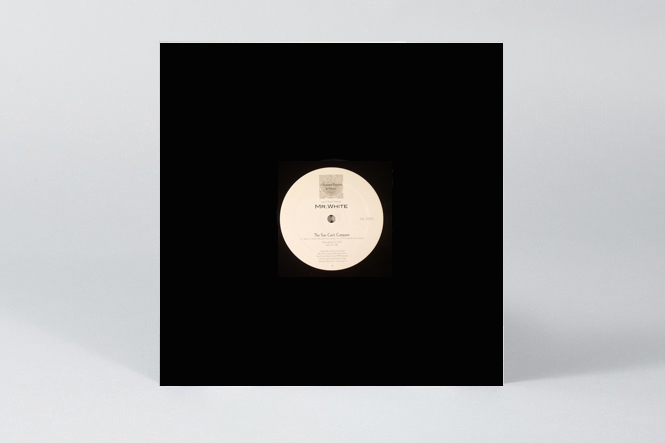 Larry Heard Presents: Mr White
You Rock Me / The Sun Can't Compare
(Alleviated, 2006)
The new millennium came and went and Larry continued to rock the dance floor, keeping heads nodding to the likes of 'Missing You', 'Space Jungle' and the scorching 'When Summer Comes'. Though each of these tracks is more than worthy of inclusion here, it's this collaboration with Chad White which stands out as Heard's finest Noughties release. 'You Rock Me' saunters out of the A-side and into our hearts, carrying us along on a low slung bassline and pulling us close with dreamy piano chords. Meanwhile on the flip, Larry and Chad combine perfectly for the soulful, sunny and uplifting 'The Sun Can't Compare', an emotive acid anthem which never fails to put a smile on my face and spring in my step. Lifting tired dance floors to this day, it's yet another classic from the Chicago legend.
---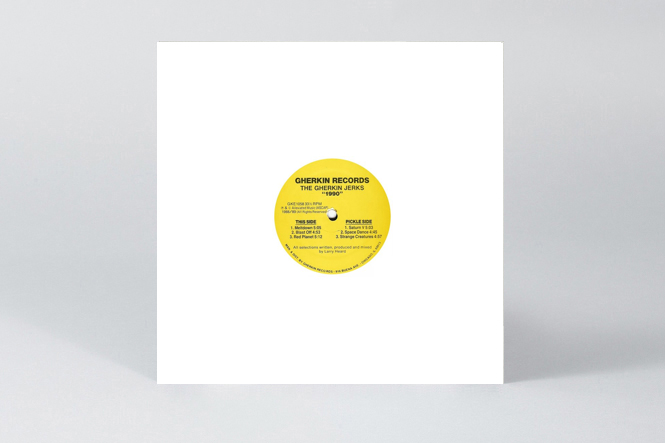 Gherkin Jerks
1990
(Gherkin Records, 1989)
If 'The Sun Can't Compare' saw Larry raising our spirits with restraint, beauty and soul, then his Gherkin Jerks project tickled our pickle in an entirely different fashion. Released at the tail end of the eighties, '1990' and its sibling 'Stomp The Beat' saw Larry veer into techno territories with a deranged collection of hardcore hardware jams and deafening distortion. Thundering out of the speakers on the rattle and jack of red lining drum machines, the set sweeps through hypnotic chimes, space synths and insistent bass at breakneck pace pausing only for a foray into unhinged cosmic jazz on 'Space Dance.' Even though this is Heard at his harshest, musicality still peeps around the hard hitting percussion and face screwing bass, lifting this release above the basic drumbox brutalism of the era.
---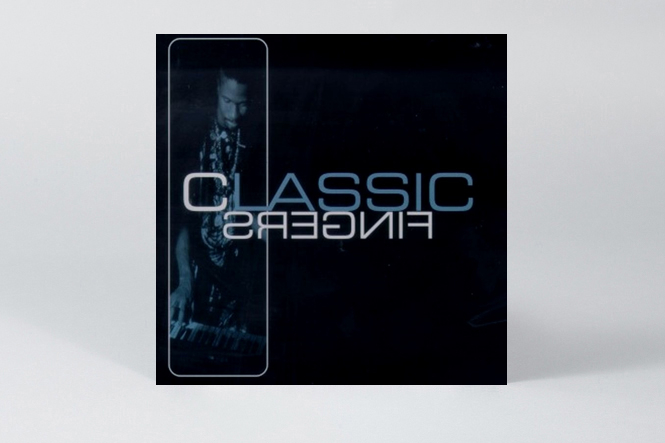 Mr. Fingers
Classic Fingers
(La Casa, 1995)
If you're new to the genius of Larry Heard and keen to cop the classics, there's no better place to start than this retrospective from La Casa in 1995. For a manageable second hand sum, this one release gives you 'Stars', 'Never No More Lonely' and 'Music Take Me Up', alongside a host of other classics from Larry's many aliases. If that weren't enough to have you hitting Discogs in a hurry, this double pack is also the only place you'll find rare and brilliant cuts 'Dream' and more importantly 'The Childrens House', a totally essential, feature length acid soul excursion in the vein of 'Music Take Me Up' and 'Feelin' Sleazy' topped by Ron Wilson's pitchy vocals. Normally completists get the raw end of the deal, but if you're dealing with Larry Heard it makes total sense – he just doesn't make bad records.