Published on
December 22, 2015
Category
Features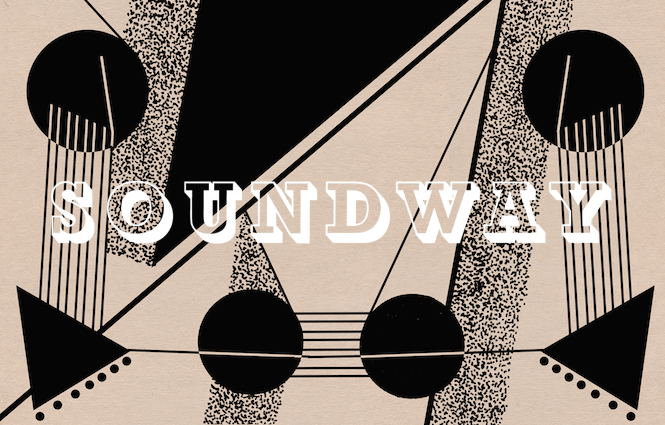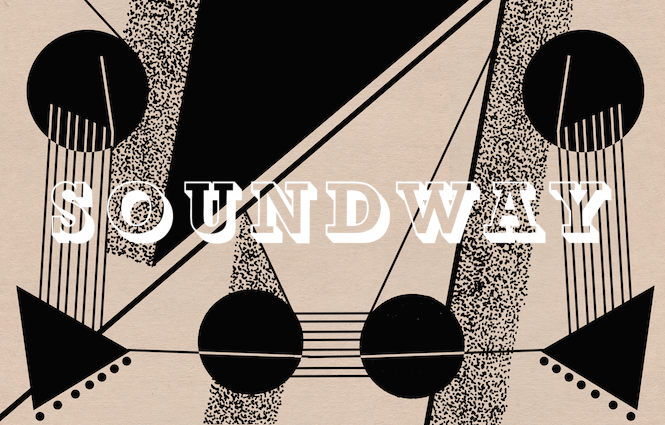 Following a spontaneous trip to Ghana in the early noughties, dedicated digger Miles Cleret returned with armfuls of rare 45s and LPs, and a determined idea. Ghana Soundz came first, and then Cleret set about scouring the globe, from Thailand to Panama, for both lost recordings and contemporary sounds.
For our latest illumination of the world's best vinyl labels, we take a peak behind the ever-shifting curtain at Soundway Records.
---
Name: Soundway Records
Founded: 2002
Location: London / Anywhere
Who are the faces behind the label?
Soundway is run from my computer wherever that happens to be in the world. I [Miles Cleret] work with a label management company in London (Kartel) who are able to stay in one place and physically ship records out and do the nuts and bolts stuff like release co-ordination, manufacturing, website, accounting etc.
Apart from that there's a number of people I work with around the world people like Roberto Gyemant, Uchenna Ikonne, Thomas 'Jumanne' Gesthuizan, Will Holland, Chris Menist, Maft Sai, Frank Merritt, Hugo Mendez, Lewis Heriz and all the bands and artists on the label. It's the usual independent label hustle.
When and why did you set up the label?
2002 – to release a bunch of recordings I'd licensed in Ghana in 2001 that I couldn't find a suitable other home for. The album was called Ghana Soundz and focused on the 1970s funk and afrobeat scene in Ghana. Doing it myself and not for another label seemed the best way at the time despite it feeling quite a risk back then.
Where does the name come from?
From a song on a Nigerian 45 by a band called Wrinkar Experience called 'Soundway'. Come on Baby do it Soundway… I love the Sound is how it goes.
How many releases have you put out?
78 albums, 20 x 12 inches, 20 x 7 inches and 3 x 10 inches
The role of vinyl for your label?
It's always been the most important format. Doesn't always make the most money but it's the front of house product – the one that you wait to hold in your hand after all the hard work.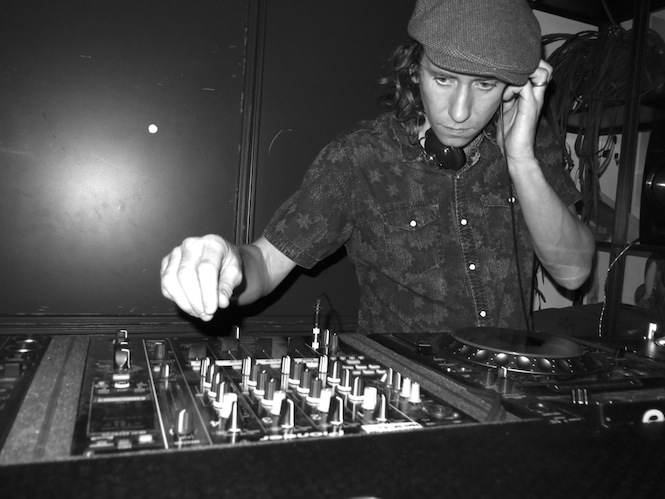 How do you decide on what to reissue? Are there any ethical concerns that you encounter when reissuing material?
Is it a good record with as good production values as possible and can we license it? That's about it really.
There are occasions where the rights holders are far from charitable to artists but often the artists signed terrible contracts back in the day (that's true in every country – including the UK and the USA). Getting the music back out into the public consciousness after all this time is often something the artists just want to happen. Many will grumble about the producers they signed with back in the day but be pleased it's out there. We do license direct from artists and do publishing deals with artists in lots of situations if the labels are gone but I think sometimes bypassing the actual copyright holder just because they are in a different continent is a bit dodgy if they are still around.
To coin a cliché – it's a minefield. There are so many different scenarios with licensing – who owns the masters? Are the producers / rights owners still operational? Is the music published or not? Was it licensed to the original label for a term or owned outright at the recording stage? Is the artist willing to sign and take the risk that the producer will come after him if still active? All of these depend on the size of the record companies and that ranges from a tiny small-scale operation in smaller countries to private-press set-ups, to big, still-functioning major labels.
It all depends on the situation and I think it just comes down to doing what feels right depending on the situation. One thing I think it's worth pointing out is that I've noticed this ethical question comes up with labels that reissue music from Africa and other parts of the developing world much more than it does when discussing American or European reissues and sometimes I feel it patronises people from those places whilst understanding where the question comes from.
For instance, some of the Nigerian musicians we've dealt with are extremely wealthy people these days who look down on the few hundred bucks we are offering as a bit piddling and not worth their while and then some are the opposite completely and it makes a massive difference to their lives. I believe your ethics should remain the same whatever continent you're on or whoever you are dealing with.

You started off digging up, comp'ing and reissuing old stuff but nowadays you're releasing new bits too. How did that shift come about?
I've always been into all kinds of music old & modern, as long as I like it, and after 10 years of just digging up old music and the politics involved in that, it can become a bit draining. I also started to get tired of being booked to DJ and only being expected to play one kind of music (old stuff).
I always wanted to release contemporary music but it took a while to see how it would link to what we'd done with the vintage stuff. I do believe that until you release unique music that's never been released anywhere else that you aren't a truly proper record label. Re-issuing is much easier as you can pick and choose stuff that other producers have previously taken risks on and it's more certain as a result. That said the licensing situation can make things very slow. Contemporary music is far more challenging and risky but there's too much incredible music being made these days not to want to change the direction of the label a bit and do both.
Pick out five important releases and share a few words on each one.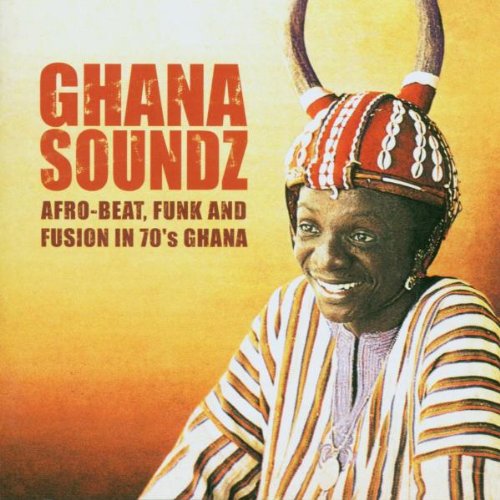 Various
Ghana Soundz
(Soundway Records, 2002)
This record was the first I released on the label and will always have special memories of spending weeks on the road in Ghana meeting musicians and piecing together a scene I had no idea about at all. It was before there was any information on the internet about those records at all so it was like feeling around in the dark, but it was very exciting. It was also before It became very hard to find great records really cheap there – the first few times I went there there were still record stores and sellers that had stock that was unsold since the '70s.
---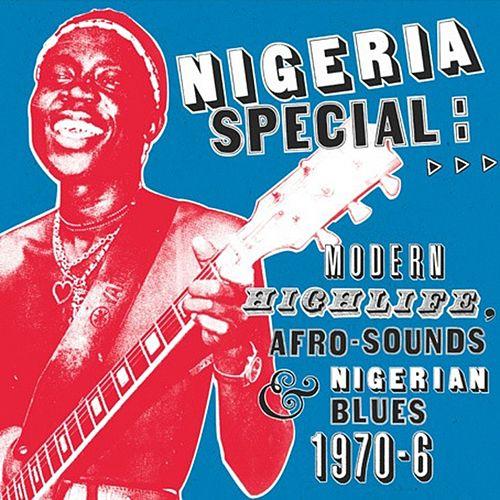 Various
Nigeria Special: Modern Highlife, Afro Sounds & Nigerian Blues 1970-6
(Soundway Records, 2008)
All the records we did in this series went down really well when we first released them. The sheer depth and diversity of the Nigerian recording scene is staggering – it still throws up surprises and some records completely defy being found in decent condition.
---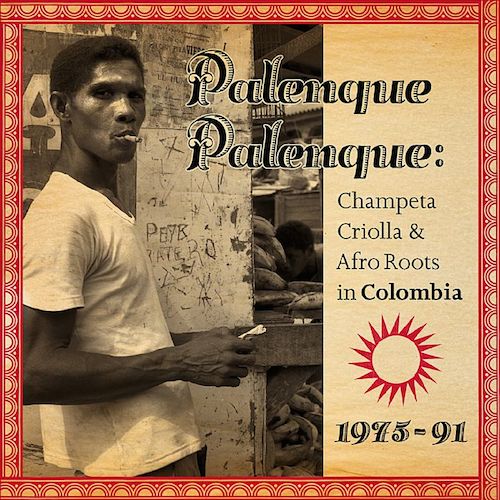 Various
Palenque Palenque: Champeta Criolla & Afro Roots In Colombia 1975-91
(Soundway Records, 2010)
This compilation of Champeta style music from the Caribbean coast of Colombia is still always in my record box. Really great memories of going record digging With Will Quantic and B+ down there and spending hours and hours in the amazing dark damp warehouse of Felito records in Barranquilla.
---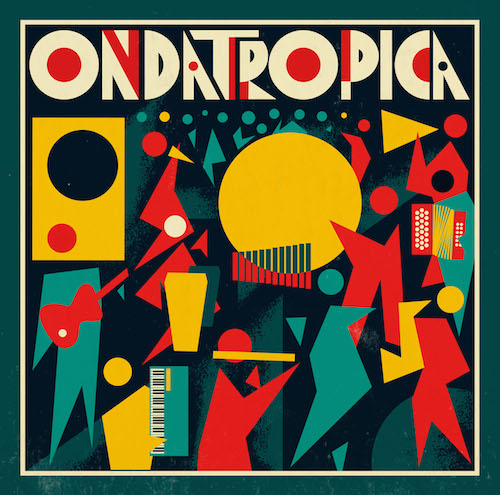 Ondatrópica
Ondatrópica
(Soundway Records, 2012)
We'd never have been able to put out a record like this without the money that had been granted to Mario & Will (Frente Cumbiero & Quantic) from the British Council. They paid for the recording session in Medellin at the legendary Discos Fuentes studio that has since been dismantled. Fuentes was like the Blue Note of Colombia and so many classic recordings had been made there in the '60s and '70s. They assembled 44 musicians, the eldest of which was in his 80s and the youngest was about 20. We spent a lot of money making it look and sound as classy as it does. Luckily we broke even about 2 years later.
---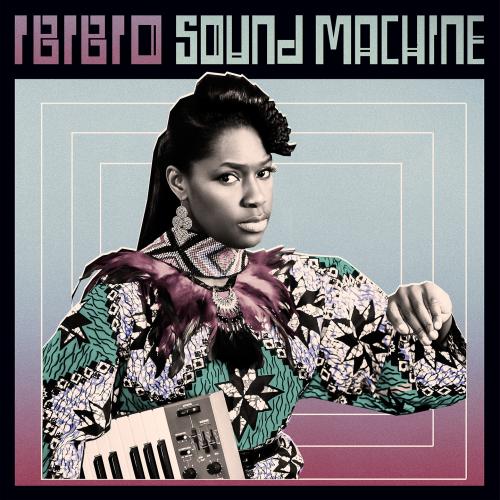 Ibibio Sound Machine
Ibibio Sound Machine
(Soundway Records, 2014)
This is just one of those records that was the right record at the right time and everything seemed to work well in terms of how it looked and sounded and the immediate response it got. It had great radio support at the BBC which really helps and the iconic cover was one that took ages to get right but eventually Lewis nailed it. We tried so many colours but then that purple / indigo just worked.
---
The artwork has almost come to define many of your releases. How has your design aesthetic developed over the years?
In the start it was about reflecting the very pop-arty screen-printed designs of the old labels from the '60s and '70s that we were compiling from. I've used a few different designers over the years and work very closely with them (and the artists if it's a contemporary release) to keep the whole catalogue quite cohesive aesthetically.
I think that might start to change as we move forward though as I can see the repertoire becoming much, much more diverse in future and the artwork will inevitably change with it – you can't stick to one aesthetic forever. However, that said the next few releases over the next 6 months will be quite familiar. Lewis Heriz has probably been the artist I've used the most and we have a well-honed way of working together now, which works 95% of the time!
Could you name some labels you admire?
Eglo, PPU, Warp, Music from Memory, Now Again, Honest Jon's, Into the Light, Strut, Strawberry Rain, Jazzman
What's the hardest thing about running a label?
Making enough money to keep it going and getting everyone paid.
What's in the pipeline for 2016?
Kenya Special Volume 2, a Nigerian disco boogie compilation from the 1980s, a series of edit 12″s and re-issue 7″s. New albums by Ondatropica, Fumaca Preta, Family Atlantica, the return of Chico Mann and new signings Flamingods and La Yegros and a few straight re-issue albums from Nigeria and elsewhere.
---
Vinyl Mix Tracklist
African Vibration – Hinde (Soundway forthcoming / Polydor – Kenya)
The Disco Cats – You Wanna Know My Name? (Reprise – South Africa)
The Twins – (Afrodisia – Ghana)
Iwishcan William – The 3 pieces (DL Records – USA)
Rap Master Lexy Mella – On the Air (Mix) – (Ire-Oha-Zim Records – Nigeria)
Georges Decimus – Sika (Guadeloupe Production – France)
Rick Asikpo & Afro Fusion – Jam II (Afrodisia – Nigeria)
Osunfisan Brothers & Sisters – Animal Doctor (EMI – Nigeria)
No Zu – Hi Hypnomania (Australia – Cutters)
Montezumas Rache – Wu Du Wu (Second Circle – Germany)
Edikanfo – Adwoa (Hide & Smile Edit) – (Sofrito – Ghana)
Cardinal & Magestys – Sugar Can Baby (Cosmic Sounds – Nigeria)
Livy Ekemezie – Holiday Action (Linic Major – Nigeria)
The Equals – Helena (ICE – UK)
The Comet is Coming – Do the Milky Way (Leaf label – UK)
Sidiku Buari – Anokwari (Hide&Smile Edit) (Soundway forthcoming)
Roots Relations – Give me your lLove (Black wave – Guadeloupe / France)
Eddie Hooper – Tomorrow's Sun (Soundway / Juledd – Guyana / USA)