Published on
April 1, 2015
Category
Features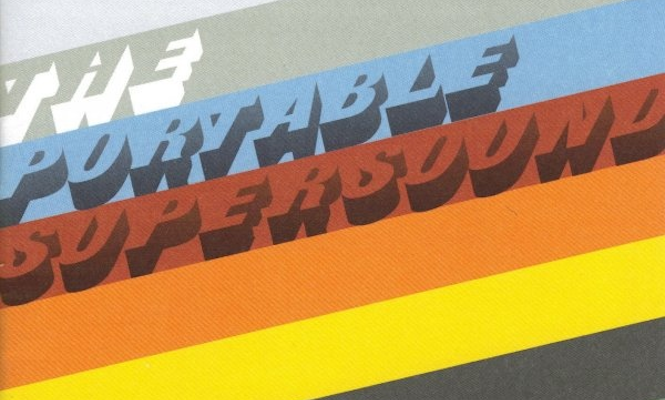 Our Label Spotlight series is a monthly illumination of the labels whose musical vision, design and innovation are keeping vinyl at the cutting edge in 2015. Having checked in with Amsterdam's Music From Memory, the young label supplying forgotten records with a new lease of life, we take a short trip to Oslo to meet Smalltown Supersound.
Todd Terje's ubiquitous summer anthem "Inspector Norse" might be its claim to fame but the last thing you should do is pigeon hole this little label. A colourful patchwork of pioneering rock, jazz and electronic sounds, Smalltown Supersound has always and will always be about change.

---

Name:
Smalltown Supersound
Founded:
1993 by Joakim Haugland
Team:
Joakim Haugland, Maren Skaskiewicz and Kim Hiorthøy in Oslo and Ben Rafson in NYC
Location:
Oslo, Norway
Where does the name come from?
To answer this I have to tell you a bit of the background of the label. I started releasing tapes and managing bands when I was quite young, around 15-16. I never had any interest in playing music myself, but I ran the local rock club and a festival, and I loved everything around the music, so I started putting out cassettes with my brother and his friends. We all grew up in a very small town called Flekkefjord in the south of Norway. There's only 4000 people living there so it really is a small town. And obviously there was no supersound. It was just an ironic name, a joke, that I came up with.
I didn't think that this would be my work 25 years after, so now I feel a little embarrassed by the name, but then again, it actually has a history to it. And it feels good that what I started young is still so important to me. The label is, and has always been, my life and my identity. We grew up together. It's all very personal and you can see that it changes with my taste. There are other people involved in the label now, but I do all the signings and A&R'ing, and when I look back I can clearly see where I have been in my life, both personally and musically. I have a theory that the best labels are run by one head, because if there is many heads involved there will always have to be compromises, and compromises are not good. I only have to compromise with myself, and everything is based on my gut feeling. Hopefully someone likes my gut feeling.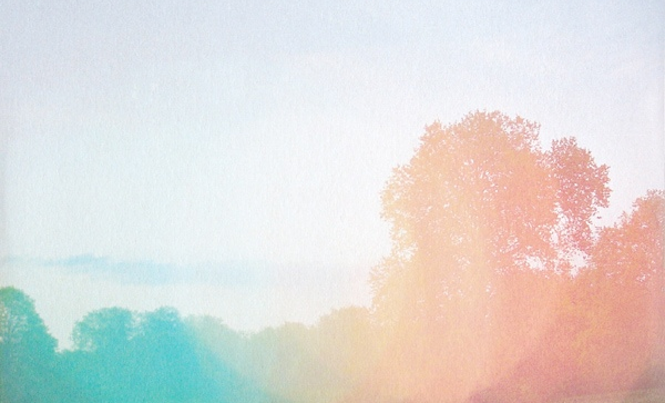 Is there a Smalltown Supersound sound?
I wouldn't say that there is a sound, but there is a red thread. I'm not sure if any others than me can see it, but I hope so. I put out label compilations once in a while to make myself see the red thread and to state for myself that the music works together. Right now is a good period I think: I feel that there is a flow and I feel that it works well. But the label always changes and it should change, or else it will get stuck, and that is my worst fear.
How many releases have you put out so far?
I gave a new catalogue number yesterday STS263. So 263 releases, but this also counts my "teens" tapes etc. But every release is part of the history.
Can you pick out a selection of important and/or special releases for the label?



Lindstrøm
Where you Go I Go Too
(Smalltown Supersound, 2008)
This is one of the best albums I have ever put out. This was the album that broke Lindstrøm and it felt really great to do so with a 29 minutes long opening track!
---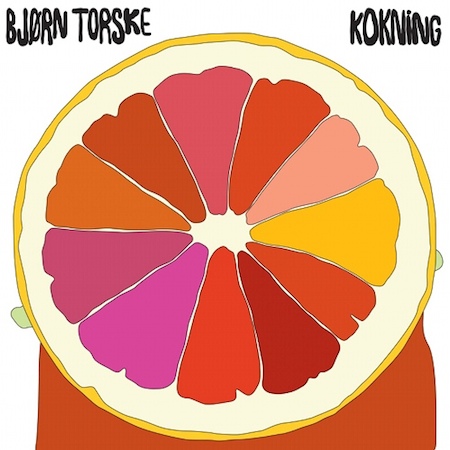 Bjørn Torske
Kokning
(Smalltown Supersound, 2010)
This is a personal favourite. I love Bjørn, he is a true auteur, an eccentric. The story of this album is special. I was in the hospital after a slip-disc surgery and Bjørn came to the hospital and delivered the album inside a cod (Torske means cod) made out of marzipan (!). Inside the "fish" there was a memory stick containing 15 new tracks. I then put the album together while in bed at the hospital. Problem was, or the good thing was, that I was high on morphine after the surgery, and I have never used drugs (it has just never interested me) so I guess the effect of the morphine was quite strong and I didn't realise. I felt immediately that the album had a dark side and a light side. I, or more precisely the drugs, chose the light side. Adding a few tracks from a 12" of his, I took out all the dark material (that was later released on the Kok EP) and compiled a very sun drenched and light album. Totally different from what Bjørn had originally given me. I sent it to Bjørn and his immediate comment was "So this is my album?". I think he was very surprised. He has later admitted that I was right. I have later admitted that it was the drugs. But we both agree that it was the best album that was made. So this is really a personal favourite. Also I think that it has one of Kim Hiorthøy's best ever artworks.
---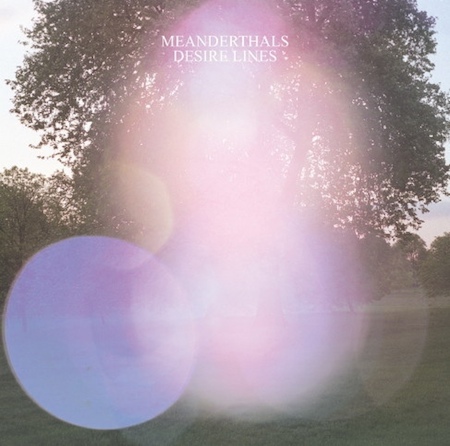 Meanderthals
Desire Lines
(Smalltown Supersound, 2009)
Another personal favourite. An album that didn't make big waves, but an album I just love deeply. It's a collaboration between Idjut Boys and Rune Lindbæk. It has a really special atmosphere; vaguely psychedelic, dubby, abstract, loose and strangely beautiful. And again, I love Kim's artwork.
---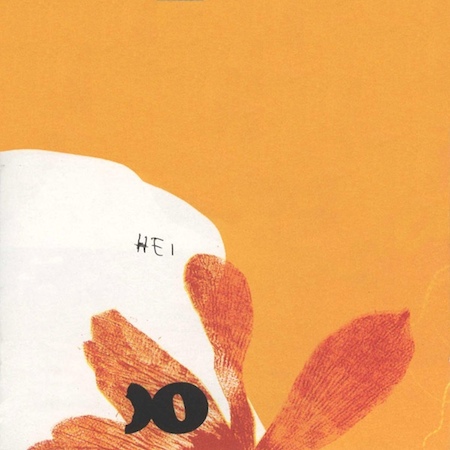 Kim Hiorthøy
Hei
(Smalltown Supersound, 2000)
This was the album that changed everything for Smalltown Supersound. When this album was released everything became serious and real for the label. It was really the next step as the album got lots of international attention and put the label on the map. It was also when I met Kim Hiorthøy who has become enormously important for both the label and me personally. His design and his mindset is the backbone of the label. The album was released in 2000 and is still one of the best and most original albums released on Smalltown Supersound.
---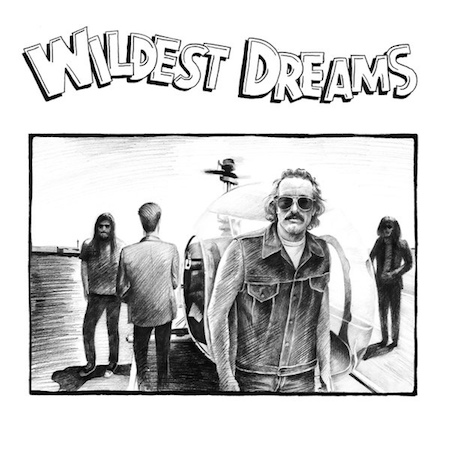 DJ Harvey
Wildest Dreams
(Smalltown Supersound, 2014)
I still can't believe that I have released an album by the mighty DJ Harvey. I have so much respect for him, and the fact that he chose to release his Wildest Dreams album on Smalltown Supersound, it's just the greatest honour. He also said in an interview somewhere that he looked upon Smalltown Supersound as a real record label. I have never been more proud in my life. It all felt real after that.
---
What's the role of vinyl for Smalltown Supersound?
I don't feel the label is complete without vinyl. So the return of vinyl has been good for me. In the late '90s early, '00s it was hard to do vinyl, and I always dreamed of doing it, but it was expensive and not many bought it, but with the rise of digital also came the rise of vinyl. I like CDs, but as a label a "CD-only-release" only makes me feel half. So it's been great the last 8 years.
How many artists are currently on your roster? How do you decide to sign someone?
Right now I have about 15 artists on Smalltown Supersound and I release between 7 and 10 albums a year. Also note that I have a sub label called Smalltown Superjazzz, I'm a big fan of free-jazz and with this label I wanted to create a mixture of BYG Actuel and ESP-Disk as I felt there were no labels carrying this great heritage further.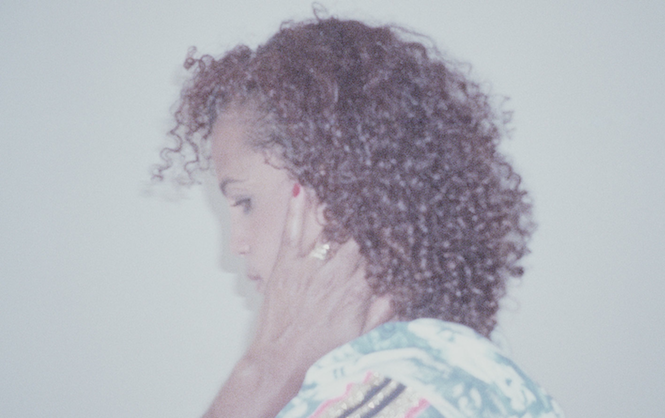 Most of the bands I sign come through other artists actually, I have only released one album based on a demo being sent, and that was 12 years ago. So most of the time its artists that tells me of other artists that they like. But it can also be stuff that I hear about, read about, people I meet. Brian Reitzell, for example; I had a meeting with him in LA about some publishing stuff, and the first thing I asked was if he had made music for himself and he said "yes I have actually made an album", and that album was Auto Music. For me its important that I get along with the artists on a personal level as I am very involved in the A&R process, and Brian for example is one of the most inspiring people I have met, so I just knew right away that me and him could do some great things together. Sometimes I call Lindstrøm for a meeting but the only thing I want is to drink coffee with him and get inspired.  I know that we both need it, and we need to get out of our caves. So it's very important that I get along with my artists.
A lot of your artists seem to be either from Norway or L.A. Obviously you're based in Norway, but is the L.A. thing a coincidence?
Funny that you see this connection. I think it is because I started going to L.A. about 5 years ago, I didn't really want to go, I thought that I would hate it, and then I fell in love immediately and have been there many times since, at least once a year. I feel that L.A, is very inspiring in all ways, and I connect with the music there as I can clearly see the music as a reflection of the city, the light, the nature and the desert. Maybe because its the opposite of the dark Norwegian weather, I don't know. I love L.A.'s music historically, one of my all time favourite albums is John Phillips John, the Wolf King of L.A., that is in my book the ultimate L.A. album. I also love Harold Budd and the L.A. feel in his music. I think his music would have sounded totally different if it was made in Berlin for example. I guess I am chasing this feel. There will probably be more L.A. music on Smalltown Supersound in the future as the city keeps inspiring me.
Can you tell us a bit about your design process and the label aesthetic?
The design is very important to me. Most of the design is done by my close friend Kim Hiorthøy, who also records for the label. He totally gets what I want with the label and he make every release complete. We both admire labels with strong identities like WARP, Factory, Blue Note, Mo Wax etc, and we try to make the red thread visible with the design. We want every release to have its own identity and at the same time fit well in with the label aesthetic. We spend a lot of time thinking and talking about these things.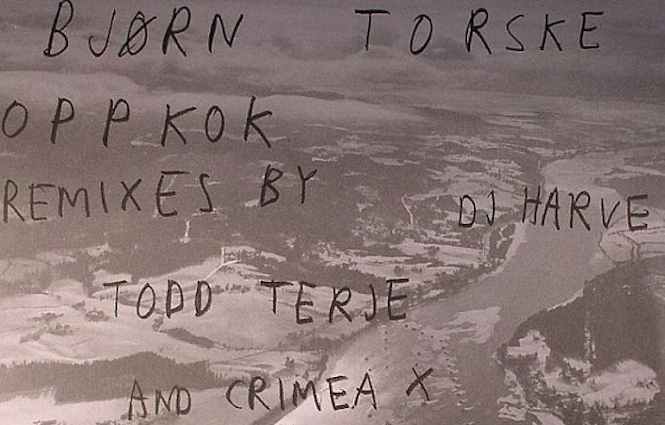 Which other labels do you admire?
I'm a label nerd, always have been, so this is both a question I love but also a difficult one as I could keep going for hours. But of the old classic labels I love BYG Actuel, SST, Impulse, Creation, Factory, Rough Trade, ESP-Disk, 4AD, WARP, Touch & Go, Elektra, Def Jam, Mo Wax, 99 Records, Bearsville, Island, Asylum, Mute, Homestead, Grand Royal, Folkways, Sky Records, ECM, Motown, Postcard. When I was young I was also very inspired by Norwegian labels T-23 and Voices Of Wonder (where I ended up working) as well as my good friend Mikal Telle's Tellé Records.
The last couple of years I think that the "new" 4AD has been fantastic, I love RVNG, I love the old school'ness of Drag City, and I am very impressed with XL, they always deliver great quality. I really like how Matador have developed and I always get inspired by my friends at WARP and Domino (and their subsidiary label Weird World).
What's the hardest thing about running a label?
Answering all the emails, no doubt. I feel that I am never up to date.
Finally what's in the pipeline for 2015?
I'm gonna release the collaboration between Todd Rundgren, Emil Nikolaisen and Hans Peter Lindstrøm called Runddans; It's one track, 39 minutes. A really special album for me. We visited Todd Rundgren at his house in Kauai a month ago and had a wonderful time. I am very proud of this album.
Then I'm gonna release an EP by my new signing Andre Bratten, an album by Idjut Boys called Versions (dub versions of their Cellar Doors album, but an album that stands on its own and feels like a new album). I'm going to release an album by Prins Thomas that is in the works as we speak, as well as the new album by one of my all time favourite bands Dungen. Later in the year I am also gonna mark the 250th release with a very special album that will sum up the label since the start, I am working with Prins Thomas and Kim Hiorthøy on this release now. Then there will be an album by Dan Lissvik, but I think that is more like 2016. And of course there will be a bunch of 12" singles as always.
On the Superjazzz I'm gonna release four duos and one solo album by Mats Gustafsson as well as a trio with Paal Nilssen-Love/Ingebright Håker Flaten/Jo McPhee and a quartet with Ken Vandermark/Paal Nilssen-Love/Ingebrigt Håker Flaten/Joe McPhee.
So I think 2015 looks pretty good!