Published on
July 4, 2015
Category
Features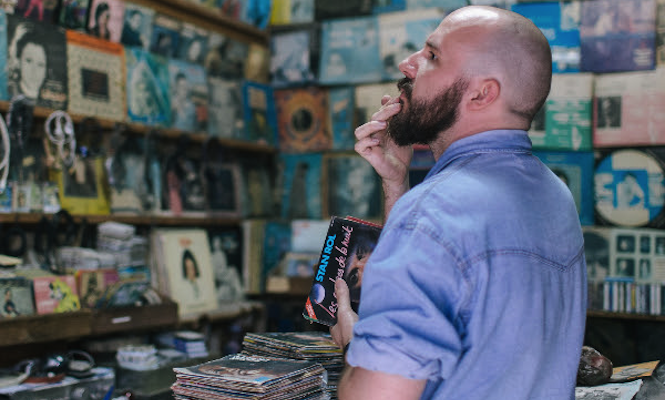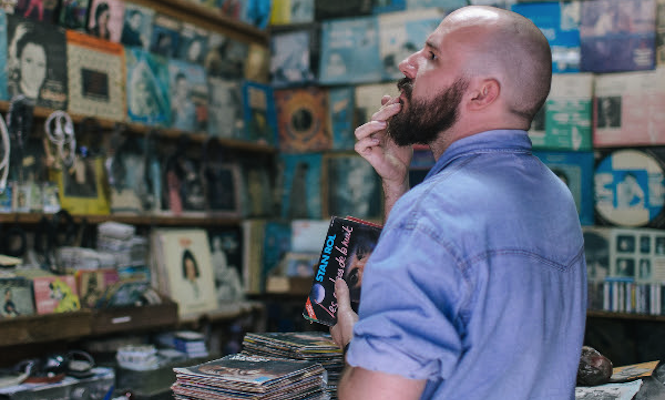 Introducing our new monthly roundup of the best mixes, radio shows and live sets.
Uncovering records through mixes might just be the next best thing to rummaging around in a record shop. So, each month we'll be trawling through the wild world of online mixes to save you the trouble.
To be eligible for our top five, candidates must be vinyl-only or vinyl-centric in format. And failing that we'll only consider it, if it slakes our crate digging urges.
This month's five are ready to cater to your summertime needs. Watch Kenny Dope chop his way through a box of 7″s, get lost in Hunee's world of cinematic techno and fuzzy soul, and clear your earwax with Madlib's African fusion mixtape. Then journey to the Middle East via North Africa, as Jannis of Jakarta Records pops the trunk on his treasure trove of funky Arabian vinyl. Elsewhere, The Gaslamp Killer, Kutmah and Cherrystones climb into the NTS studio for two hours of the craziest psych, beats and hip-hop on record.
---
Madlib
Mind Fusion: African Earwax
Madlib's newest Mind Fusion mixtape, African Earwax, was released this month on CD complete with hand-drawn cover by Jason Jagel. Only 30 copies were made but thankfully you can hear the whole thing on his new Mixcloud. Expect rare African grooves, field recordings and deep psych funk from across the continent, sculpted by the inimitable hand of the Beat Konducta.
---
Kenny Dope
DJsounds
Watch a master at work in this DJsounds show with Kenny Dope busting out the 'special slipmats' to cut and splice his way through a box of breaks, funk, disco, house and techno from his equally special box of 7"s.
---
Hunee
FACT
Mr Hun Choi aka Hunee is a hungry crate digger and he's got the turntable skills to match. Grab your ear goggles and tune into his latest mix on FACT for (almost) 70 minutes of fuzzy soul, melancholy disco, hypnotic Kosmische music and summery rarities from his extensive backcatalogue. No tracklist on this one, so get spotting.
---
The Gaslamp Killer, Cherrystones, Kutmah
NTS
Vinyl junkies GLK, Kutmah and Cherrystones climb into the NTS studio for two hours of the craziest psych, hip-hop, beats, and whatever else, on record. This one's a cracker.
---
Jannis of Jakarta Records
Habibi Funk
Jannis Stürtz of Jakarta Records drops his third Habibi funk mixtape, paying homage to the seemingly endless treasure trove of Arabic vinyl from the '60s and '70s. So much so in fact that Jannis sometimes surprises himself: "After every mix I make I feel like… getting enough records I like for the next one will be tough. But every time I end up getting proven wrong by the rich musical heritage of Arabic musicians that worked on combining local influences with western musical traditions."