Published on
September 28, 2016
Category
Features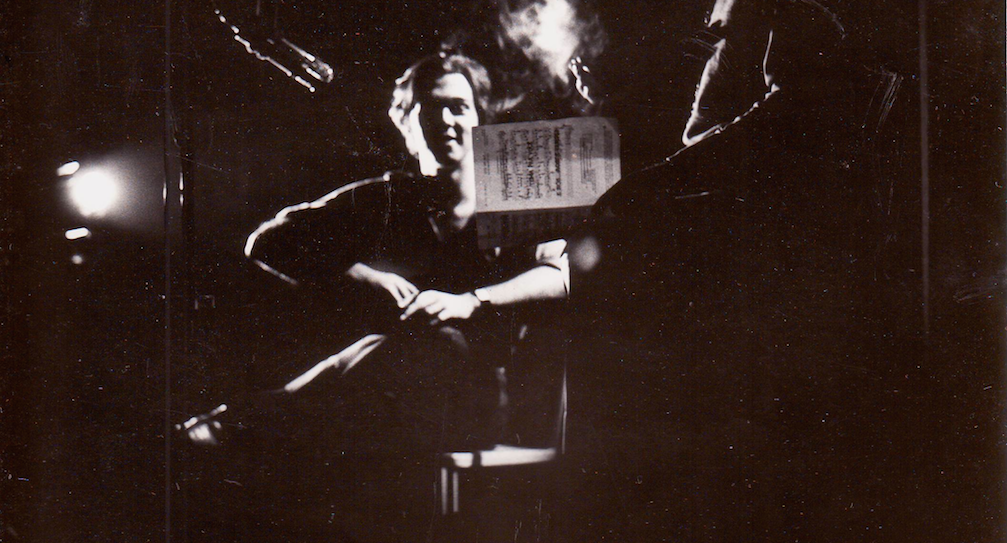 Brazilian singer-songwriter José Mauro's revered 1970 masterwork Obnoxius has just been reissued on Far Out. It arrives shrouded in mystery, from the mercurial and darkly compelling music it contains to the story of the man behind it.
---
Words: Tom Tidnam
---
The ongoing enigma of Obnoxius begins with its title. A word denoting brash insolence seems ill-suited to a record such as this. The Latin definition is quite different, however: it signifies guilt, ensuring that Western audiences hearing this scarcely heard Brazilian record for the first time will be unprepared for the strange, sombre otherworldliness found within.
Released initially on producer Roberto Quartin's eponymous label – whose entire catalogue Far Out plans to reissue over the course of the next year – Obnoxius was a record over which the backdrop of the military dictatorship loomed large. While many young musicians fled the country, preferring their prospects in the liberated and affluent US, others like Mauro chose to stay and reflect their anger at the authorities through thinly veiled protest songs such as the stirring 'Apocalipse', one of the standout tracks on Obnoxius.
The fraught political background of the record also fuels one of the lingering rumours about Mauro's disappearance, that he was abducted by the military on account of the incendiary nature of his lyrics and music. The sunny escapism that cloaked some of the era's more politically motivated music is conspicuous by its absence on Obnoxius. Instead, it revels in a dark, yearning sort of beauty, a seamless blending of disparate styles and trends, seminal not just in the world of Brazilian music but also in the intersectional paths of jazz, folk, psychedelic music and baroque pop.
There are other pervasive rumours, but little evidence to support them. One enduring claim is that Mauro died in a motorbike accident shortly before (or after) the album's release. The cancellation of the production on the record, which may or may not have been a result of Mauro's disappearance, and its lack of commercial distribution, meant that the record went on to languish in obscurity in the years that followed.
But as is often now the case, records such as these are given a new lease of life by collectors and DJs whose influence far outstrip that of Mauro himself. Sam Shepherd, best known as Floating Points, calls it an "amazing record" and "one of my top 5." Gilles Peterson has given it "holy grail" status and selected the title track for inclusion on his 2009 contribution to Far Out's ongoing Brazilika series. Its singular sound has also provided ample sample fodder for the likes of Madlib. Sampled on his track 'Cali Hills' with rapper Guilty Simpson, 'Apocalipse' almost sounds like an experimental West Coast head-nodder even before being given the boom-bap treatment.
Joe Davis, founder of Far Out Recordings, himself first discovered the record – and the rest of the Quartin catalogue – in the 1980s. "I came across the catalogue as I was hunting down rare Brazilian records and I really liked these releases on a label called Forma," he says, pointing out that "the records were very special and quite contemporary for their time… You could hear that they shaped the Brazilian music which was to follow." After running into financial difficulty, Forma's head Roberto Quartin set up his eponymous label in the hopes of sustaining a continued outlet for his musical vision, to provide a platform for the talented young musicians working in the shadow the censorship and oppression.
At the time unfamiliar with Quartin's story, Davis' initial discovery of the catalogue was fortuitous, happening upon it in "a small shop in Rio above a store, run by a guy called Carlinhos and his mother, with incredible knowledge of Brazilian music."
"He had all the Quartin records," Davis remembers. "They were about $1 each… Like the Forma records they were extremely different and free of their time. They really stood out to me and still do, they are like no other. The musical approach and freedom and expression is really something special."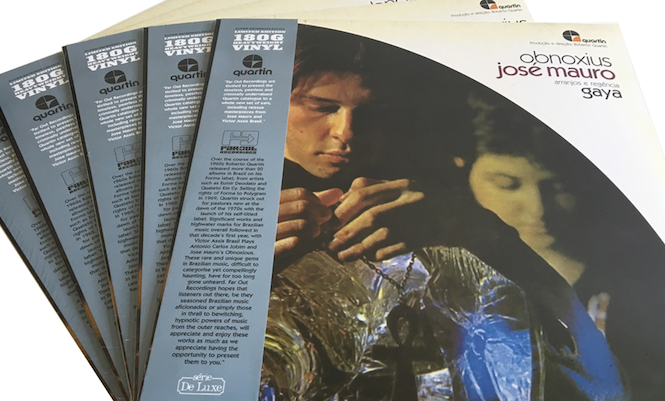 Antal, co-founder of Dutch label and record shop Rush Hour agrees. "I had been sleeping on it for quite some time to be honest… [I] was always after other things first and never really bought the record as it was already higher priced then most of the Brazilian things I wanted. But at the end of the day it's beautiful Brazilian soul music with wonderful arrangements."
As far as the mysterious circumstances surrounding Mauro's life and disappearance, though, Davis in the dark with the rest of us. "The musical mystery of the records speaks for itself. He disappeared, I know he is not around but it is a real mystery and no one knows anything about him, not even Roberto. I asked Roberto if he knows where he is and he told me he either passed away or got out of the music scene."
With recent rumours circulating that Mauro may in fact be alive and living in poverty in a favela outside Rio, there may be more of Mauro's story that is yet to be told. But until then, all we have is the remarkable, strange, beautiful music he made all those years ago.