Published on
November 29, 2016
Category
Features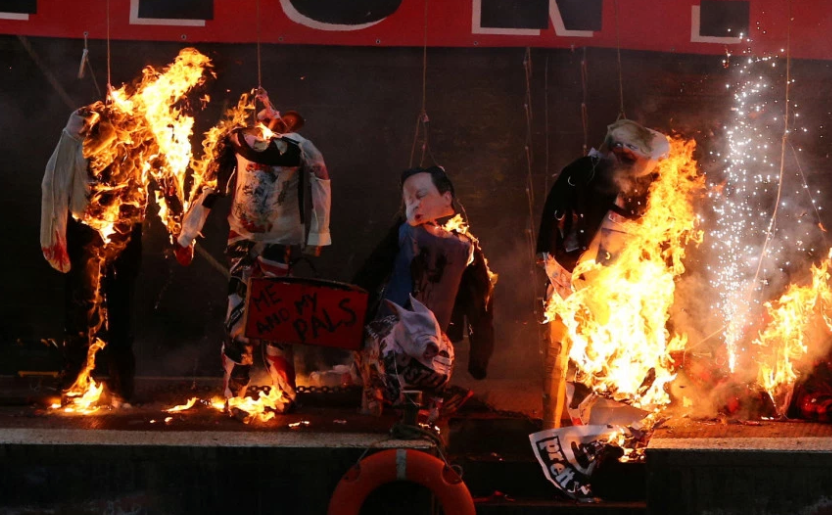 "The Queen giving 2016, the Year of Punk, her official blessing is the most frightening thing I've ever heard," said the son of punk pioneers Malcolm McLaren and Vivienne Westwood. Incensed by the establishment's coercion of the movement, Joe Corré – in the name of punk – sent his £5m punk collection up in flames. Vivien Goldman argues that his choice of response was poorly aimed.
The River Thames by Chelsea, where Joe Corré chose to burn a supposed five million pounds worth of his parents Vivienne Westwood and Malcolm McLaren's punk artefacts and clothes on a boat last weekend is just a good gob away from their old Sex shop on King's Road, where said garments presumably failed to sell. Apart from the fire hazard, it would have been a nice fancy to see the flames drift on down the Thames seaward, like a Viking funeral pyre, carrying with it Joe's concept of the death of punk; killed by what he sees as its co-option and castration by the government/consumerist complex, typified by the Greater London Authority's Year of Punk celebrations.
The stunt didn't get as much publicity as, say, the Sex Pistols swearing live on TV's Bill Grundy Show in 1976, but columns did inch, the internet discussed, screens filled, and hey, I'm writing this article. People seemed to know what Joe meant, but a rough poll suggests that 99 % thought The Burning was a self-serving hot mess. The act stirred pain and rage among punk-lovers, high-handedly deprived of their cultural legacy; while the people Joe was supposedly meant to rile couldn't give a toss, such as Boris Johnson, whose timely appreciation of punk Corré found particularly galling.
I know this because I recently moderated a panel with Joe and wonderful others for said GLA shindig at the London Museum. Supposedly we were discussing whether London Is Still Punk, but in the end it was a lot about The Burning and Joe filmed it for his Burning documentary. Some demonstrators braved the rain outside to protest punk being acknowledged in a museum. On the panel, Joe basically said seeing Johnson giving it the thumbs-up was the last straw on punk's funeral pyre.
But hang on, isn't the booming essence of Punk, that people with nothing can use culture together to make change, bigger than Boris Johnson? Or even the Queen, who Joe wrongly stated was behind the GLA's Punk extravaganza, but whom his mother Vivienne was glad to be honoured by.
Underlying The Burning seems to be a naïve belief that punk is bigger than history. Sorry to disillusion you, mate, but that big wheel is guaranteed to roll over all of us in the end. Yes, I teach about Punk at New York University's Clive Davis Institute of Recorded Music – back then, I was Features Editor of Sounds, a scrappy punk rock weekly. At the London Museum panel, engagingly dressed like extras from Bowie's 'Ashes to Ashes' video, Corré's companions heckled me about it. But having taught about Punk on and off for more than ten years, I could confidently contradict them, having seen punk's novel, vital information feed students' hunger and illuminate their thinking.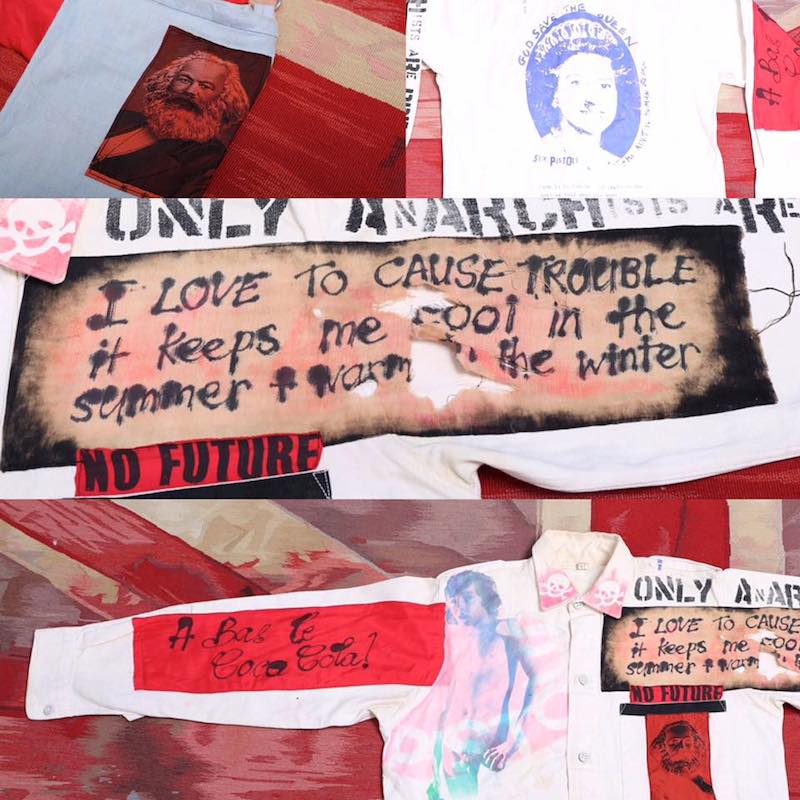 The ideas implicit in punk are still incendiary. When you have something to say and convey, anywhere people can gather to discuss and try to unite and elevate is a valuable opportunity, whether it's in a squat (not many of those left…) or a demo, NYU or the London Museum. Dame Vivienne Westwood obviously agrees – she used The Burning as a way to spread a Green message.
It's easy to see what is sincerely distressing and angering Corré; it's just that his choice of response seems poorly aimed. As he said on the panel, Those Who Cared bombarded Corré with other ideas, like flogging the gear and giving the money to help music in schools or the homeless. My personal favourite, giving these irreplaceable punk garments to refugees without clothes, then interviewing them about their stories, obviously never got a look-in.
Why has Joe's move stirred such controversy?
The fuss indicates that people still have faith in punk. OK, it may not sell like it did; it may just be underground. But that's good, isn't it? Also, there's something about burning culture that makes real liberty lovers shudder from the gut. Maybe it's the racial memory of all those witches at the stake. The very act invokes culture-killers like Nazi book burnings (the fate of the oeuvre of my own uncle, the German author Lion Feuchtwanger), and by extension, the Taliban smashing the ancient Buddhas.
But maybe for Joe, the fire was a cleansing catharsis, a purification for some of his own demons. In ancient mythology, the King must die for the young Prince to claim his domain. Should we be paging Dr. Freud here? We all have Daddy issues, so why should Corré be deprived?
At the heart of it is a philistinism surprising in the child of two artists. Surely Punk deserves to be considered, just like the Situationists, Existentialists, Surrealists, Dadaists and anti-Fascist collagists that came before. Is every generation to stumble its way through, with nothing inherited to build on, or even destroy? In today's lowest-common-denominator culture, it is subversive to join that highly endangered species in the Anglophone world — an engaged, activist intellectual, at a time when arts courses are axed in schools, bookshops close and journalists are being both fired and fired at, as never before. Right now, faced with cuts, a Museum is a front line in the culture wars. With a relevant approach, they can be just as effective as a pop-up guerilla gig, even if you do film it.
Face it. First wave punk IS history and herstory, even though for some of us it is also Our Youth. It's as far away from today's teens as bluesman Leadbelly was to us, back then. It would be insulting if punk didn't get the media treatment, like other movements that have made an artistic impact.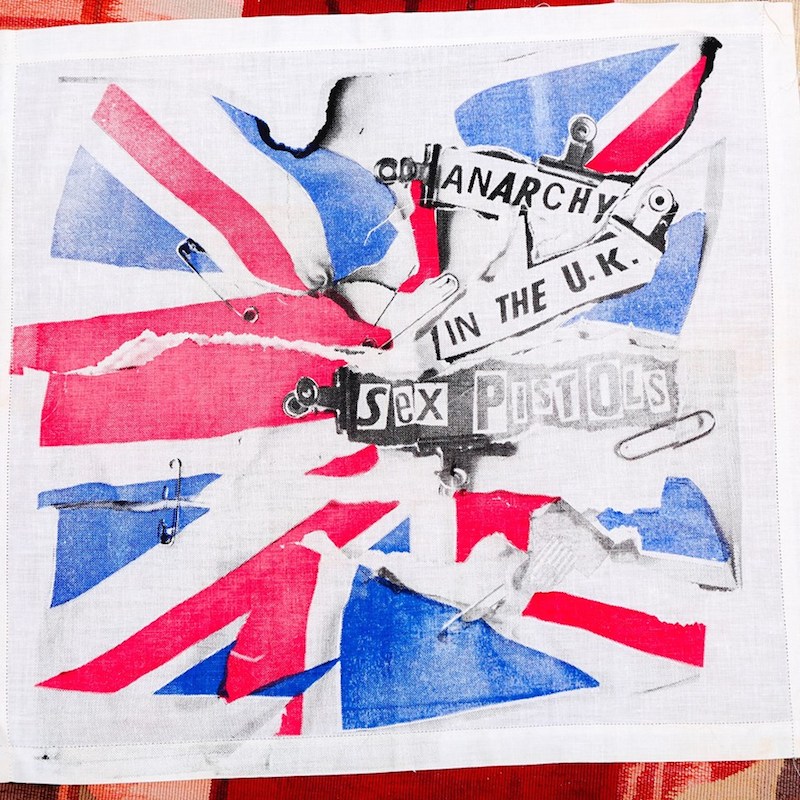 But take consolation in the fact that far from being killed by the authorities and commercials, punk is very much alive. In an insular world of the London elite, the active DIY movement across America and in the UK, fighting an increasingly controlled, corporatised world, may be too obvious to note. But we know where it began. And it may not be trendy to notice what punk means around the world. Punk's Ground Zeroes are London and New York. Having just emerged from the Vietnam War, as Talking Heads' bassplayer Tina Weymouth once told me, people talking politics would be scoffed at as square in the 1970s. In the UK, however, Rock Against Racism grew to be an effective grassroots force fighting the same fascists who are now, forty years on, gathering like stormclouds around the new post-Brexit, Trump-ian axis.
So ultimately, even if they heard it from Green Day first, it is the reverberations of those UK punks like the Pistols, Clash and Slits that lit the fire of the Indonesian punks whose Mohawks got shaved and were imprisoned; or punks like Russia's Pussy Riot, agitating in their Gulag jail, still fired by the rude sounds of UK '76 . "Heritage" seems to have become a dirty word, but that lineage of resistance IS punk's heritage. Because it has one, it is one. And if efforts like the GLA's Year of Punk help spread the word, why not see it as using the system, instead of being used by it?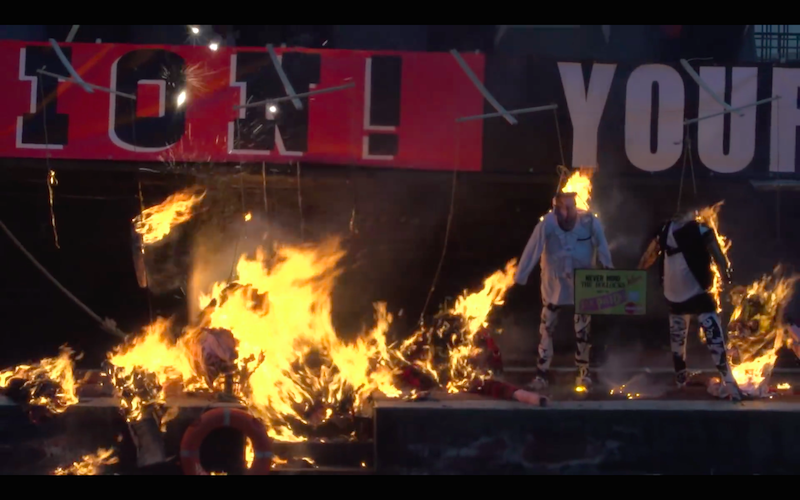 So take a chill pill, Joe. The great British government-consumerist complex comes not to bury punk, but to praise it, because – oh, hang on a sec – actually, it's finished! The Year of Punk is up! Who cares why they wanted to praise it. Now Punk can just go on and stay underground and DIY, and the Shitstem won't poke at it with a big stick again till another anniversary rolls around.
Yes, me and all the other O.P's (Original Punks – now O.A.P's in some cases), wonder when the next trans-arts rebel youth movement will arise… or is it here already, and called grime? If so, where's the fighting lyrics? The debate goes on – in and out of the Museum.
Anyway, until such time, we've still got punk.
---
Images via Facebook