Published on
February 9, 2017
Category
Features
If you've heard a classic synths-and-drum machines R&B jam from the '80s, it probably couldn't have even happened without Jam and Lewis – whether it was one of their prodigious, near-countless Top Ten hits or a latter-day artist still reeling from their effect.
Prince might have been the auteur of the Minneapolis Sound, but Jimmy "Jam" Harris and Terry Lewis were its ambassadors: the Gamble & Huff of the 808 and ultimate disprovers of the synthesizer's alleged soullessness.
Jimmy "Jam" Harris was a second-generation musician out of Minneapolis; his father, pianist James "Cornbread" Harris, played on Augie Garcia's 'Hi Yo Silver,' acknowledged as Minnesota's first rock 'n' roll record and continued to play gigs well into his '80s.
At age 13, Harris met Terry Lewis; an age where having a friend a couple years older than you meant having a mentor, and the two pooled their interests in both pop and R&B to gather inspiration for their own music – at one point, competing in rival bands, with Harris in the Philly-style vocal soul group Mind and Matter and Lewis commandeering a P-Funky mothership in Flyte Tyme.
Soon after Lewis badgered Harris into joining the latter group and resuming the keyboard gig he'd put on hold to chase his shot at being a DJ, the group reshaped itself as The Time, caught the attention of Prince, brought Morris Day into the fold, and became one of the pivotal elements in the Minneapolis sound.
The Time as they existed on wax were a classic funk band, albeit with enough of a 1000-volt buzz and synthesized sheen that they embodied the genre as it would exist in the forward-looking corners of the '80s. But it was a missed flight that steered the Jam/Lewis connection into a more independently successful direction.
The duo were in Atlanta while working with The S.O.S. Band, who they'd taken to writing and producing for under the aegis of Tabu Records exec Clarence Avant. Prince wasn't too thrilled with the idea of two of The Time's key musicians taking side gigs, especially when the kind of light-dusting snowfall Minnesotans barely even shrug at hit the Atlanta airport and brought it to a near-standstill. They couldn't make the San Antonio stop of Prince's 1999 Tour as a result, and Prince fired them from the very band they'd built.
Their second act was spectacular, and it happened almost immediately afterwards: the songs they'd written and produced for The S.O.S. Band started becoming US R&B hits — as did the ones they did for Cherrelle ('I Didn't Mean to Turn You On') and Cheryl Lynn ('Encore') and former Flyte Tyme bandmate Alexander O'Neal ('Innocent'). And all the while, Jam and Lewis kept their touch versatile, drawing on the unique qualities and backgrounds of each performing act's distinct voice while still expressing their own musical voices through their exquisite drum/bass/chart programming.
After which came their partnership with Janet Jackson, at which point the short version of their history can be whittled down to "pick a random edition of the Billboard Hot 100 from 1986 to sometime in the mid '00s and jab a finger somewhere near the top."
An introduction to the works of Jimmy Jam and Terry Lewis that focuses on those hits might be a strong cross-section of their work, but it's their somewhat more obscure contributions – from their earlier pre-fame songwriting gigs to the productions that had a bigger impact on R&B than the pop charts – that make for a fascinating sidebar to the US #1 likes of 'What Have You Done For Me Lately,' 'On Bended Knee,' or 'U Remind Me.' Here's a selection of deep cuts that not only reveal their evolution, but stand out as underrated highlights in a heavily rewarded career.
---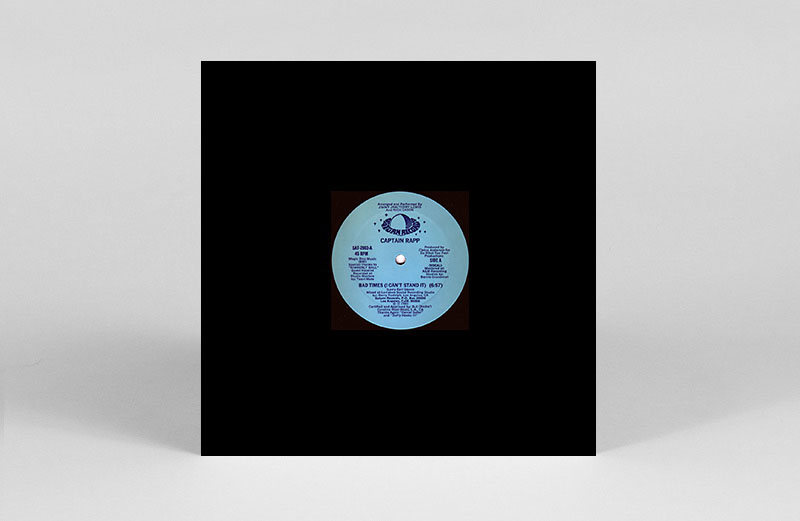 Captain Rapp
'Bad Times (I Can't Stand It)'
(Saturn, 1983)
Jam and Lewis cut their teeth on the underrated greats of post-disco R&B and boogie funk, with a stint doing songwriting for L.A. artists like Klymaxx and Dynasty rounding out their early portfolio in 1982. But it's their strange brush with early L.A. rap history that stands out as a fascinating outlier in their time out West. Larry Earl Glenn recorded 'Bad Times (I Can't Stand It)' under the alias Captain Rapp, following up on the recent success of Grandmaster Flash & the Furious Five's 'The Message' the previous year with a more explicitly West Coast take on political rap that addressed L.A. gang culture along with its state-of-the-world despair.
And while Jam and Lewis pulled arrangement and performing duties rather than songwriting or all-out production, there's a glimpse into an alternate world where they leaned further into electro and old-school hip-hop to get in with the Uncle Jamm's Army set and snatch Arthur Baker's crown. True to Jam and Lewis's tendency to find connections between their Midwestern roots and their Angeleno adoption, 'Bad Times' also found a following away from the coast – like a lot of dance-informed R&B of the time, it became a regional cult hit in Detroit.
---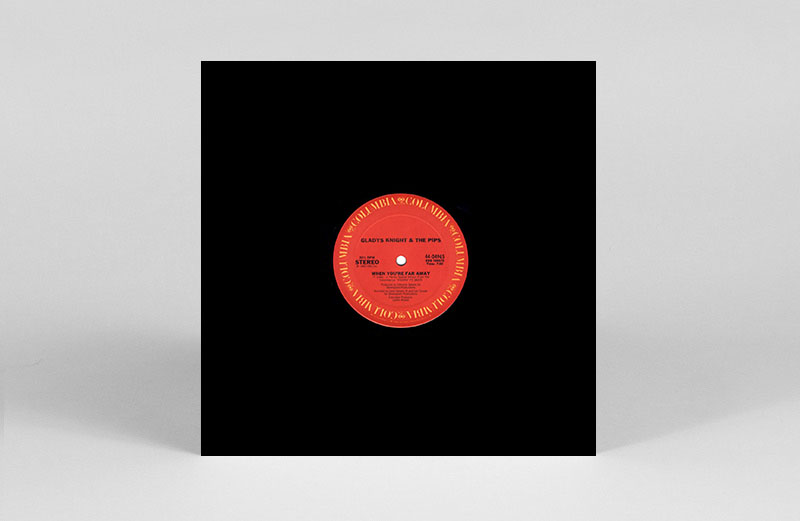 Gladys Knight & the Pips
'When You're Far Away'
(Columbia, 1983)
Listen / Buy
A casualty of mainstream pop radio's late '70s and early '80s turn away from R&B, Gladys Knight & the Pips hadn't placed high on the top 40 chart in the States since 1977 (though 1978's 'Come Back and Finish What You Started' made it to #15 in the UK). But they were still a notable presence on the R&B charts, with 1983's 'Save the Overtime (For Me)' – under the direction of Jam/Lewis mentor Leon Sylvers III – hit #1 R&B for a week in May. (The song it bumped off? Michael Jackson's 'Beat It'.)
And if anyone went out and bought Visions after hearing its hit single on the radio, the first thing they'd hear after dropping the needle or pressing play would be 'When You're Far Away' – written as a lively but longing uptempo soul cut that stacked simple, hooky melodies on top of one another until its intricacy stood out. As a duo known for their ability to write classics for women from Klymaxx to Janet Jackson, hearing one of the biggest singers of their teenage years lead off her album with one of their songs must have felt like a lightning bolt of inspiration to Jam and Lewis.
---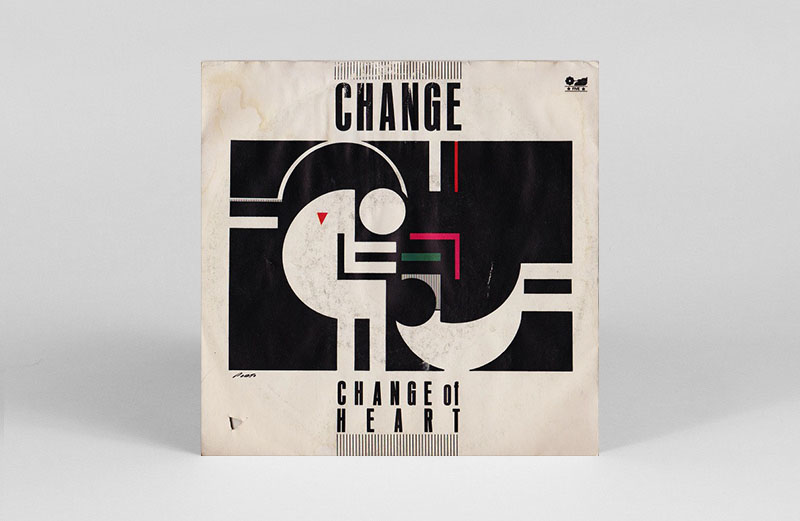 Change
'Change of Heart'
(Atlantic, 1984)
The Italo-American band Change had the bad luck to break right as the "disco is dead" sentiment was getting hardwired into the music industry, and the good fortune to be talented enough to cop Chic's style and make their way with it for half the '80s. The lineup that released 'Change of Heart' in 1984 wasn't quite the same as the turn-of-the-decade group that could boast both Luther Vandross and Jocelyn Brown as vocalists, but Jam and Lewis brought out the best in them in a re-inventive mode: more contemporary, closer to boogie funk than disco, still sophisticated but leaner, sharper, and smokier than dry ice.
By 1984 Jam and Lewis had found out how to exploit the melodic potential of even the most futurist, cutting-edge synthesizer sounds, and 'Change of Heart' – one of four out of eight songs they wrote for Change's fifth album – is where their adaptation of funk's role as simultaneous rhythmic/melodic force into the electronic '80s really stands out as preview of what they'd do for Janet.
The vocals jab until they soar, the orchestration swoops before it thumps, and it all slides together as a statement best expressed through the body. (A funny postscript: Jam and Lewis would later sample Change's 1980 cut 'The Glow of Love' for the title cut to Janet Jackson's 2001 album All For You.)
---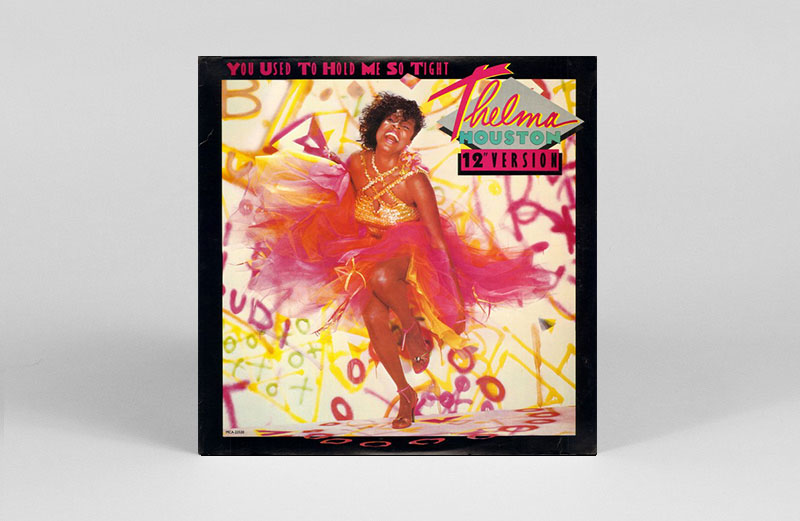 Thelma Houston
'You Used To Hold Me So Tight'
(MCA, 1984)
Jam and Lewis's early career retrofitting disco divas for a future on a new kind of dancefloor may have peaked right here. Thelma Houston was a #1 hitmaker on Billboard's Disco, Soul, and Hot 100 charts and Grammy winner for Best Female R&B Vocal Performance for 1977's 'Don't Leave Me This Way' – richly deserved for that rare case of singing something even more memorably than Teddy Pendergrass. But by '84, the still-lingering disco backlash had left her an artistic success and fan favourite with little commercial success to show for it.
Jam and Lewis had become enough of a known quantity – they wrote and produced The S.O.S. Band's wall-of-sound synth-pop-meets-soul masterpiece 'Just Be Good to Me,' both a US R&B #2 and UK pop #13 in 1984 – that they notched three slots on Houston's re-inventive Qualifying Heat, with 'You Used to Hold Me So Tight' the big chart success off the album (#7 on Hot Dance Club Play and #13 on Hot Black Singles).
Houston's line-straddling between classic gospel-informed disco-soul vocals and choppy, chromed-out overdubbed-choral synthesis underscored how Jam and Lewis's arrangements could subsume a singer without drowning out their nuances. And the things they did with digital basslines on this song were so otherworldly that they blended seamlessly into the acid house futurescape of 808 State's 'Ancodia' five years later.
---
The S.O.S. Band
'The Finest'
(Tabu Records, 1986)
The story of Jam and Lewis's success started with The S.O.S. Band, the Atlanta funk/R&B group they were fired from The Time for recording. (Almost immediately after being admonished by Prince, according to their interview with Red Bull Music Academy, they went to the studio where 'Just Be Good to Me' was being mixed and were told by engineer Steve Hodge that the record was destined to be a smash hit.)
Four years after 'High Hopes' gave them their songwriting break, they'd become connected enough to the band that they wrote and produced the bulk of their album Sands of Time in their Minneapolis HQ Flyte Tyme Productions – one of the bigger R&B hits of '86 that's at least a little overlooked in retrospect as it came out just as their work on Janet Jackson's Control was en route to becoming the biggest smash album of the year and one of the decade's most important pop turning points.
In Janet's shadow, 'The Finest' is "merely" a pop-funk classic, contempo-futurist enough for Foul Play in '93 and Richard X & Kelis in '03 while still sounding mysteriously grimy in the timeless hands of MF DOOM. It's also something of a Flyte Tyme posse cut – frequent duet partners Alexander O'Neal (a Minneapolis cohort who they'd have another hit for with 1987's 'Fake') and Cherrelle (who cut the original 'I Didn't Mean to Turn You On' with them in 1984) appear as guest vocalists.
---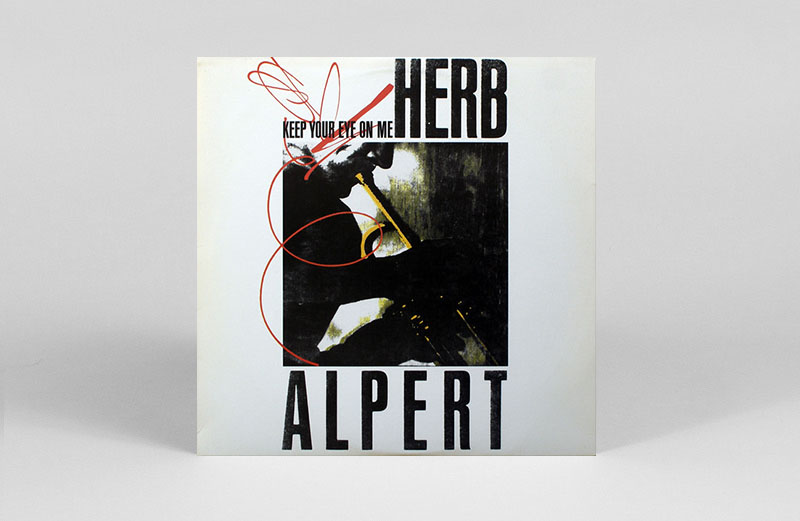 Herb Alpert
'Keep Your Eye On Me'
(A&M Records, 1987)
More than twenty years removed from the cheery Dating Game kitsch of 'Spanish Flea,' Herb Alpert's unlikeliest brush with cool – at least until 'Rise' was sampled for Biggie's 'Hypnotize' – came hot on the heels of Jam and Lewis's Producer of the Year Grammy for Control.
A gig picked up after their first brush with massive success gave them a moment to decompress, Jam and Lewis went into the recording sessions for 'Keep Your Eye on Me' as a sort of returned favor for Alpert looking out for them in the process of recording Janet for A&M.
A fascinating oddity in their catalogue, 'Keep Your Eye on Me' is a little goofier than their usual funk, owing nearly as much to Art of Noise's choppy synth-sampling style as it does to the deep electro-bordering grooves that became their signature and trading on Alpert's cheerier playing style with a subdued lightheartedness.
---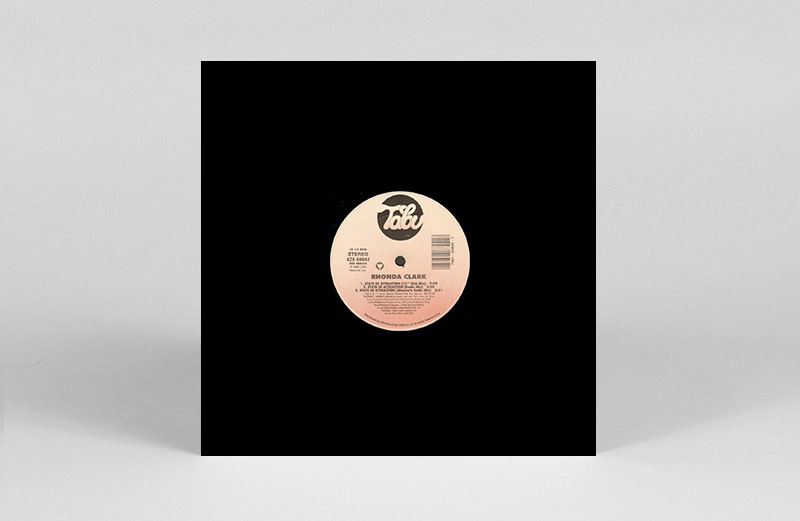 Rhonda Clark
'State of Attraction'
(Tabu Records, 1989)
Here's a mystery for you: what's the story with Rhonda Clark? Her background's like a lot of other coulda-been pop stars, with a local following in an small town eventually leading to a fortuitously caught ear, a record contract, and a strong debut inexplicably met with commercial underperformance. In Clark's case, she rose up from Flint, Michigan and caught the attention of Tabu Records' Clarence Avant – the same record mogul who secured Jam and Lewis's first gigs writing for The S.O.S. Band.
And while they'd become big-ticket items since Control became a world-beater, Jam and Lewis could still be counted on to support an emerging artist, especially when it gave them a chance to expand the boundaries of their style. 'State of Attraction' was their shot at reestablishing their role in pioneering New Jack swing in the wake of producer/writer Teddy Riley's success with it. It sounds 1989 as hell in the best possible ways, all synchronized bounce and multi-layered vocals (including a backup by Lewis himself), but it also worked their spell in bringing out the best in an little-known singer. How she's still little-known after this is anyone's guess.
---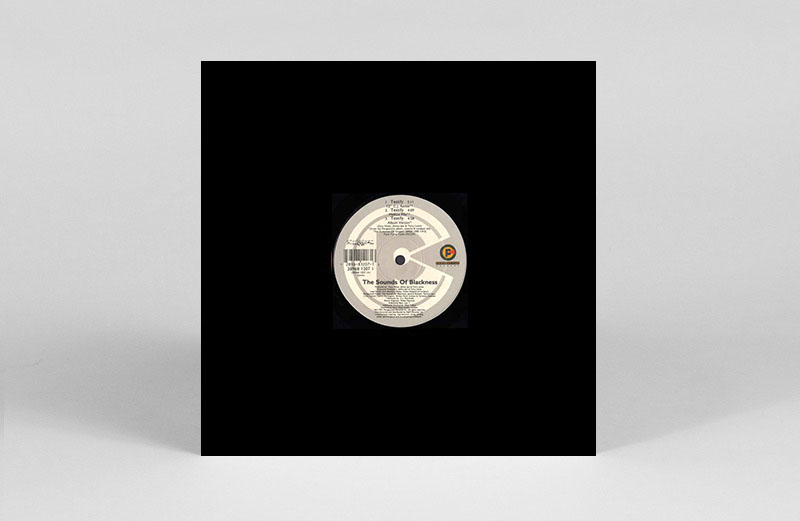 The Sounds of Blackness
'Testify'
(Perspective Records, 1991)
While Jam & Lewis's A&M R&B imprint Perspective Records didn't last through the '90s, the label's brief time gave us underrated classics by Minneapolis scene cohorts like Mint Condition and bubbling-under national acts like Solo and Smooth.
But it was 'Sounds of Blackness' that stood out on the roster in a more personal way: the gospel-soul group had been a Twin Cities institution since the late '60s, with alumni including Flyte Tyme singer turned Lipps Inc. chart-topper Cynthia Johnson and Grammy nominee/Al Green collaborator Ann Nesby. Nesby was the lead vocalist on 'The Pressure,' the Jam/Lewis-penned cut off 1991's The Evolution of Gospel that took the group to #1 on the US dance charts for the first of two times (the second being 1994's "I Believe").
And the followup single "Testify" (#7 Dance) is no slouch, either: in its 'Amen Dub' form, the dancefloor gospel tradition that Jam and Lewis came of age during in the '70s reemerged, with an assist by CJ Mackintosh of M/A/R/R/S renown, as a euphoric house crossover that made the line between the sacred and the secular more or less irrelevant.
---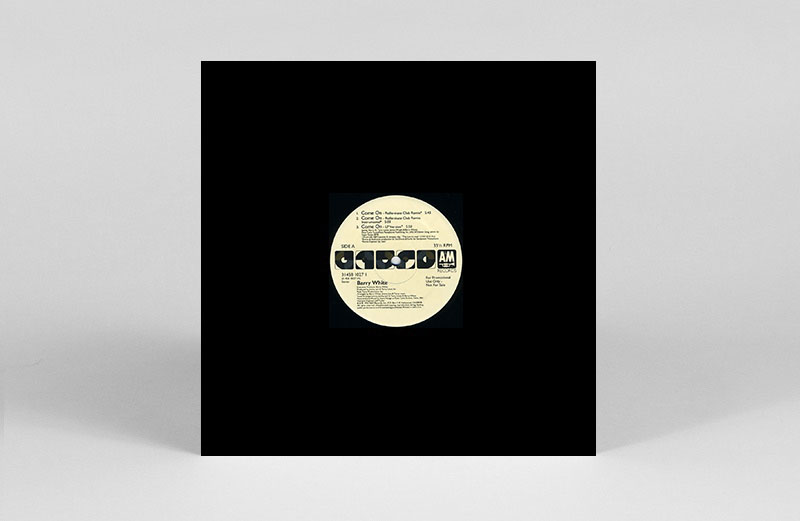 Barry White
'Come On'
(1994)
R&B legend Barry White only ceded co-production credits on two songs in his entire career – the two songs produced by Jam and Lewis on 1994's comeback The Icon Is Love. And while a couple scenes in the music video for 'Come On' did its best to contemporize the '70s icon – showing the digital composition on a computer workstation's screen, reflecting a couple's sensual moment in the reflection of a pile of CDs – the music itself does enough to complement White's velvet-smooth basso profundo in a way that acknowledges what made him back in the day.
There's a certain resemblance between the string/piano stabs lacing this track and the Love Unlimited orchestrations heard on vintage classics like 'It's Ecstasy When You Lay Down Next to Me' and 'Let the Music Play'" even as that Jam/Lewis rhythmic swing underneath brings new dimensions to White's disco backbone.
---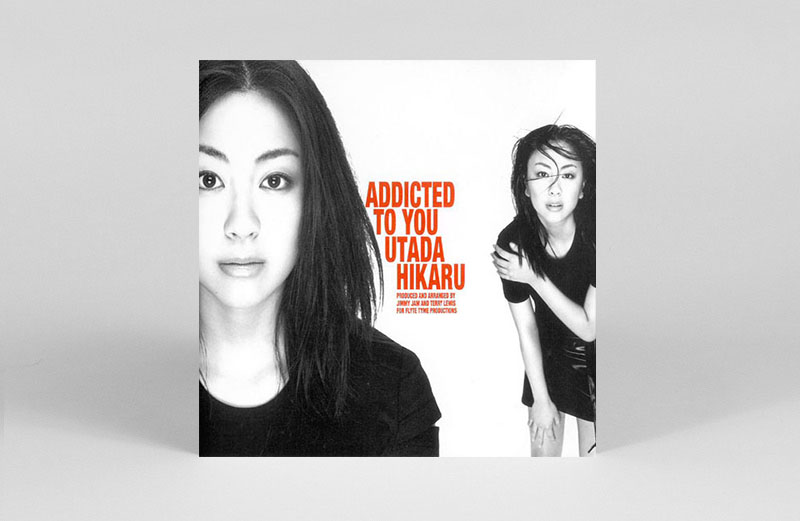 Utada Hikaru
'Addicted to You'
(Toshiba EMI Ltd, 1999)
An American-born member of a musical family and a child prodigy herself, Utada Hikaru became a sensation in Japan in 1999: her second album First Love sold eight million copies en route to becoming the highest-selling Japanese-language album ever recorded. But despite her bilingual repertoire and her exposure to a wider Western market through her appearance on the blockbuster Kingdom Hearts video game series, Utada was a commercial non-entity in the States, despite the star-studded production credits on English-language albums like Exodus (Timbaland!) and This Is the One (Stargate!).
That makes Distance the biggest crossover success Utada had with the Western music world – in that the West came to her. Along with a track produced by Rodney "Starchild" Jerkins ('Time Limit'), that crossover was represented by two Jam and Lewis selections, with 'Addicted to You' the earliest and highest-selling single from the album and the first of four consecutive #1s in Japan. That's not what makes it an unusual example of a Jam/Lewis hit, though – it's the beat, a harp-glissando-drenched wave of stagger-step snares that pare their digital mastery down to a taut sinew.