Published on
March 18, 2016
Category
Features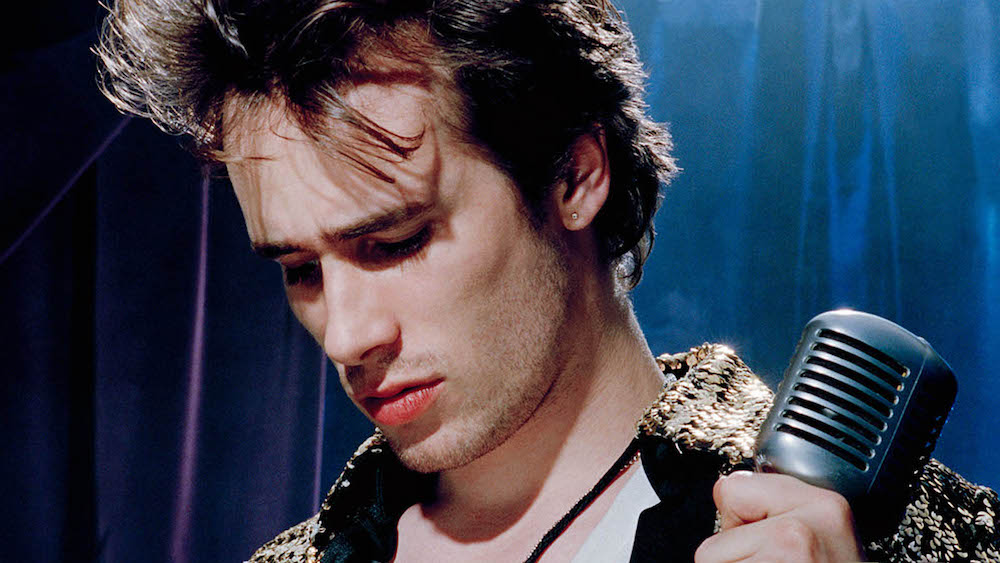 Grace was both his debut and swan song, but, as is often the case with an artist died-too-young, Jeff Buckley's discography is still growing. With new collection You & I out this month, Martin Aston reflects on Buckley's short lifetime of music as well as the murk of post-Grace ethics.
---
Words: Martin Aston
---
It's a tiny cafe of a venue, and I was late: the singer was already on stage. But I spied one empty seat near the front, though when I got there, I saw it was at the very front; right under the singer's nose. Not that the singer notices me slip into the chair; his eyes were often clenched tight, or were darting all over the place. He was nervous, edgy, a bit of a firework. At one point, he was impersonating Elvis, then taking off his shirt, or cracking a joke, or veering off into a ten-minute reinvention of Van Morrison's 'Young Lovers Do'. It was a freewheeling, mesmeric performance, unlike anything else I'd seen. And it lasted three hours. And the voice: pure, stretching high and low, curling around a song, trying to take it to heaven or save it from hell. A cover of Presley's 'Twelfth Of Never' was profoundly moving, like a lullaby, and my eyes closed alongside his.
I was lucky to be there, at Sin-é, in New York's East Village; it was 1992, and no one outside of a small coterie of followers knew who Jeff Buckley was. We had a mutual friend, who took me along; she knew that Jeff's dad, the late Tim Buckley, was my favourite singer, a man who is said to have done for the voice was Hendrix did for the guitar, of whom the late music critic Lillian Roxon said, "his voice goes places other people's voices have never gone before." Except now, as Jeff had a similar quality, range, energy and sensitivity, though with his own brand of Buckley DNA.
I was enthralled, and fortunate again to conduct Jeff's first ever interview a few days later. But back to Britain, barely anyone had heard Jeff's demos, let alone seen him live; the only feature I could get commissioned was for a Dutch music paper. The cassette recordings – studio and concert – that I brought home were by Gods And Monsters, the band Jeff had started with former Captain Beefheart guitarist Gary Lucas who'd backed Jeff at the Tim Buckley tribute at New York's St Anne's Church in 1991. The tracks were rough and ragged, but some – especially 'Grace' and 'Mojo Pin' – were electrifying.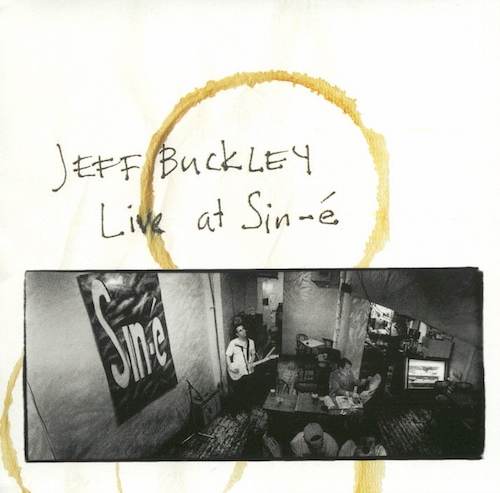 Soon enough, Jeff had gone solo and signed to Sony/Columbia, and a four-track EP Live At Sin-é arrived in 1993, which captures some of what I saw the previous year. There were two originals, including 'Mojo Pin', and two covers, including 'Young Lovers Do'. Finally, the British music papers started noticing, and Buckley played his first shows here: they were as astonishing as the one I had seen at Sin-é. Buckley's debut album Grace, released in 1994, was the moment the firework went off. In 2013, on the occasion of MOJO magazine's 20th birthday, its Top 100 Albums Of Mojo's Lifetime voted it at number one, above Johnny Cash, Radiohead (Thom Yorke admitted that The Bends was a direct response to the band experiencing Buckley live), Bob Dylan and Oasis.
By 2013, Buckley had been dead for 16 years. Having suffered Second Album Syndrome, beset by Sony's commercial expectations, his own need to push forward and his heightened insecurities – which had much to do with comments that he was a copy of Tim, (the father that he barely knew), he had delayed the recording of the follow-up he wanted to make until 1997, but on the night before his band was to enter the studio, he took a swim – fully clothed and booted – in the Mississippi river and drowned. He was 30. Tim had died at 28 (of an accidental heroin overdose). It was as shocking as Kurt Cobain's death three years earlier.
It's why Grace remains such a precious document, the only completed studio album Jeff ever made. To fill the void, of his fans' understandable feeling of loss, and Sony's need to prolong the Jeff Buckley brand, as corporations do, there has been a succession of posthumous releases. A full 22 years after Grace, Sony's Legacy imprint have released You & I, the first studio sessions Jeff made for the label, in February 1993. They capture the essence of his capricious voice and temperament, and his penchant for cover versions; his own songs didn't pour out of him like the rest of his talents; by the age of 27, Tim had released nine albums, while Grace only contained seven originals, topped up by three covers. But it was a sublime debut. The Lucas co-writes 'Mojo Pin' and 'Grace' kick it off, volatile and volcanic, before 'Last Goodbye' takes it down a couple of notches, and then further down still with an ethereal take on the Fifties standard 'Lilac Wine', which followed in the slipstream of the Sin-é EP's 'Je N'en Connais Pas La Fin', made famous by legendary French chanteuse Edith Piaf.
Of the other two covers, Buckley hadn't been first to cover Leonard Cohen's 'Hallelujah' (that was John Cale, in 1992) but he made it unmistakably his own, bringing out both its spiritual and physical (what Buckley called, "a hallelujah to the orgasm") dimensions, while 'Corpus Christi Carol' – a chance for his choirboy tendencies to shine- was penned by modern classicalist Benjamin Britton. Of the remaining four originals, 'So Real' aligns with 'Last Goodbye' like 'Eternal Life' more echoes 'Mojo Pin' and 'Grace', though my two faves are Buckley's smouldering hymn to romance, 'Lover, You Should Have Come Over', and 'Dream Brother', the album's ebb-and-flow finale that addressed Jeff's conflicting feelings towards Tim.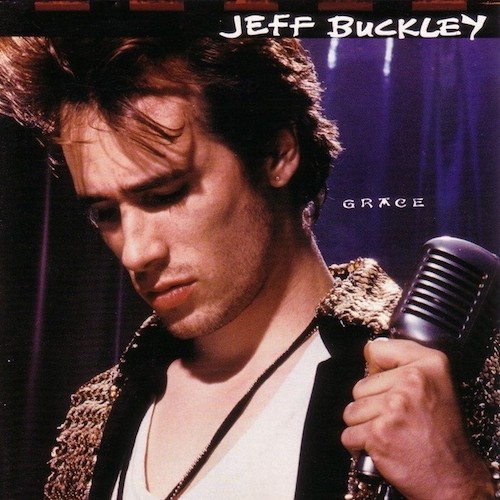 Grace is a perfect document of Buckley's skill set at that point, though it only peaked at 149 in the US charts, and didn't make the UK Top 75; it only went Top Ten in Australia. But time, the internet, and most probably Buckley's death, had helped sales top one million copies in the US and UK. What Grace did lack – and Buckley seemed acutely aware of it – was his sense of danger, the unpredictability that took him into uncharted territory: Buckley called the, devotional Pakistani qawwali singer Nusrat Fateh Ali Khan, "my Elvis", and it's clear by the material he worked up with his new band – an 11-minute jam, 'Tongue', and a 15-minute spin through Big Star's 'Kanga-Roo' that was typically the encore on the post-Grace tours – he was searching for something much less tethered than Grace.
Thanks to Buckley's love of playing live, and at length, and of cover versions, there was plenty of material to feed the demand for more; but while he was alive, there were a handful of EPs, the promo-only So Real, (three live Grace cuts from the Netherlands, February 1995), Live at The Bataclan (which included a nine-minute 'Hallelujah'), and The Grace EP (four tracks from 1996's Australian tour, which included 'Tongue').
Buckley went to ground, to write a follow-up album, which The Jeff Buckley Band demoed under the working title My Sweetheart, The Drunk. Hence the release of the double Sketches For My Sweetheart The Drunk in 1998, 362 days after Jeff's death, which included an album of four-track solo demos as Jeff continued to nail the songs that would not constitute Grace II. The release kickstarted the argument – subsequently revisited every time Legacy releases a 'new' Buckley record – that the artist would never have sanctioned the release. Yet Sketches… does contain some of his best work. The live Mystery White Boy arrived in 2000, taken from those 1995-96 tours, was also a welcome live document, with three previously unheard Buckley originals, including the brilliant 'What Will You Say', which Buckley performed as a duo with Azerbaijani Mugham singer Alim Qasimov on 2001's Live At L'Olympia album (from a 1995 French tour), alongside a Jeff-goes-punk cover of the MC5's 'Kick Out The Jams' and a 94-second stab at Led Zeppelin's 'Kashmir'.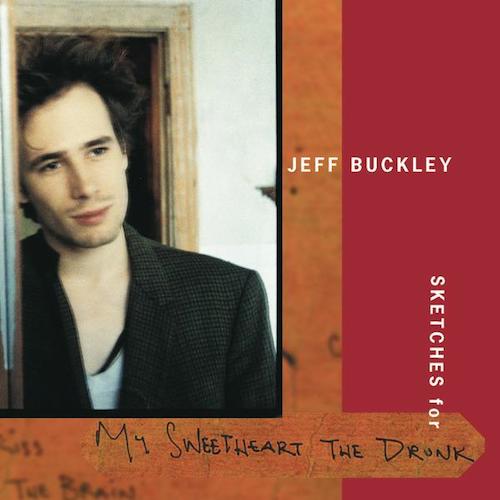 2002's expanded Live At Sin-é, now a double album that mirrored the three-hour sets of the day, zany monologues included, was also permissible, and the repackaging in 2002 of his 1995 EPs as The Grace EP, with the addition of 1994's live promo Peyote Radio Theatre EP and the Japanese EP Last Goodbye), didn't feel exploitative either. The early Gods And Monsters recordings, released as Songs To No One in 2002, at least was from an undocumented Buckley era, though the quality did waver.
Suddenly, it was Grace's 10th anniversary, and a re-mastered Grace came with a bonus CD of rarities, including the gorgeous studio outtake 'Forget Her', which Buckley pulled off the final album because it sounded too commercial/ lightweight. But now the fan can have five or more versions of 'Mojo Pin' and other songs, which partly explains why MOJO gave You & I two stars. Legacy's press release is right to say, "these 10 tracks have gone virtually unheard for more than two decades" but his version of Dylan's 'Just Like A Woman', the Baghdad Café film theme 'Calling You' and Led Zep's 'Night Flight' are all on the Sin-é album, The Smiths' cover 'I Know It's Over' is on the 2007 compilation So Real: Songs From Jeff Buckley, and another version of Grace's title track is another version too many. You & I also lacks the freewheeling mania of the Sin-é recordings, and sometimes Jeff's audibly trying stuff out; theses aren't even demos, just Jeff casually testing out his material in a controlled environment.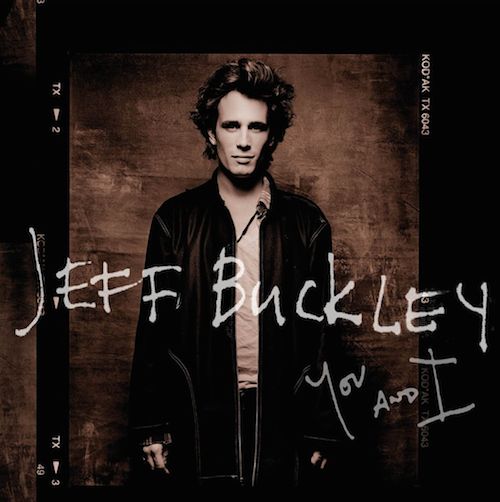 Yet Buckley was a supreme singer, a maverick talent; 'Calling You' and 'I Know It's Over' are exquisite, and hearing him flow through Gerry And The Pacemakers' Sixties beauty 'Don't Let The Sun Catch You Crying' is special. If the one newly discovered original, 'Dream Of You and I' is more of a strummed monologue (about what inspired him to write it: a dream and then an AIDS rally) with no vocal melody, it's a vulnerable, revealing and haunting moment, a young man exploring a vision that we know to be brutally curtailed. And the attention You & I can raise could lead to people discovering Grace for the first time. But still, Sony/Legacy: no more. Let him lie.
---
Photo: Merri Cyr