Published on
May 6, 2015
Category
Features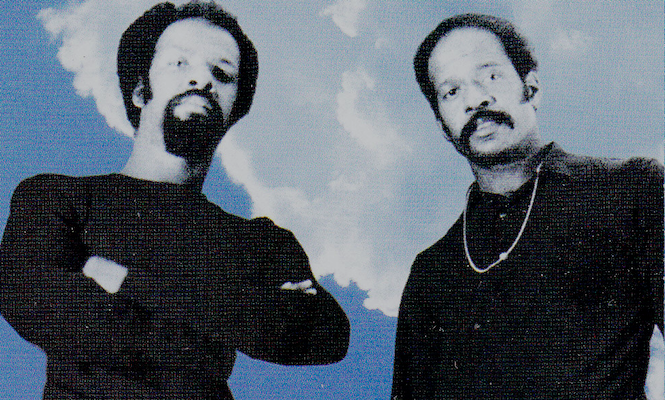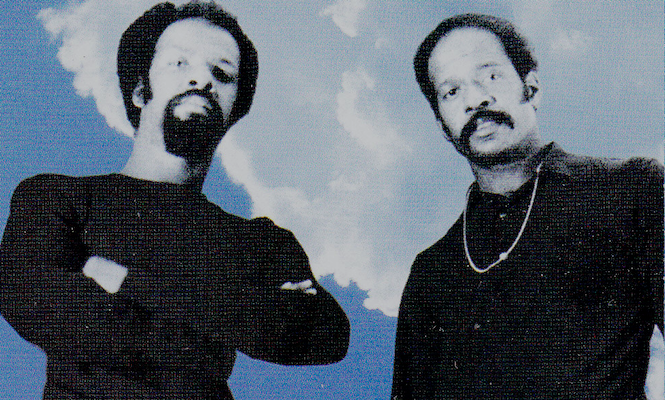 Responsible for Donald Byrd's electric liftoff, pioneering production duo The Mizell Brothers joined the dots between Blue Note artistry and Motown soul to help cement the funk in jazz-funk.
---
Words: Alex Dudok de Wit
---
If there's a jazz counterpart to Bob Dylan's notorious conversion to electric, it may be the release of Donald Byrd's Black Byrd in 1973. Just as folk purists howled when Dylan stepped onstage with a rock band, so the jazz mavens denounced the trumpeter and his associates for jettisoning the abstraction of hard bop and free jazz for something more palatable to the masses. Out went improvisation, atonality, rhythmic complexity; in came strings, synths and grooves. Lo and behold, the LP became the best-selling in the Blue Note label's history.
To explain Byrd's sudden lurch from bop to this new kind of fusion, we need to look at his associates. A decade earlier, he was teaching in the music department of Howard University, then a fulcrum of black intellectual life in the States. Here he met Alphonso "Fonce" Mizell, an ambitious pupil with an entrepreneurial streak and a songwriter's pen. He and his brother Larry, also a student at the university, headed a jazz-harmony quartet and ran their own label. Byrd was impressed.
As Larry branched off into a career in aeronautics engineering, Fonce graduated to Motown, where he co-wrote hits for the likes of The Jackson 5 and Marta Reeves as part of songwriting outfit The Corporation. But both soon grew disillusioned with their careers, and when Byrd proposed that they help out with production on his new album, they jumped at the chance. The foundations were laid for a sparkling five-album collaboration, and a beguiling new sound that would knock the wind out of then-current jazz forms.
While Miles Davis explored the murky depths of jazz-rock on Bitches Brew and its follow-ups, the Mizell brothers developed a lighter, warmer approach to fusion. Though their choice of collaborators – Byrd, Gary Bartz, Johnny Hammond – suggests a bop orientation, their tracks draw equally on Motown, Philly soul, Curtis Mayfield and Earth, Wind & Fire. The dancefloor grooves, trippy backing vocals, soaring strings and ever-present lines of the ARP Solina synth mesh together in deeply soulful productions, complex yet spacious.
Even as the brothers shifted awkwardly into gospel and disco in the late seventies, their music lost little of the intricacy and tightness that had come to define it. Most critics dismissed it, but the public bought it in enough numbers to fund a protracted retirement that began in the early eighties. Bar the odd new production or reissue, the pair have been largely inactive since then, and Fonce's premature death in 2011 has killed prospects of a full comeback. Yet their sound continues to find new expressions in the forms of smooth jazz, neo-soul and the countless hip hop artists who've paid homage to them. Even if you don't know any of these ten tracks, you'll have heard their offspring.
Listen to all ten tracks in our playlist above or hear them individually as you scroll.
---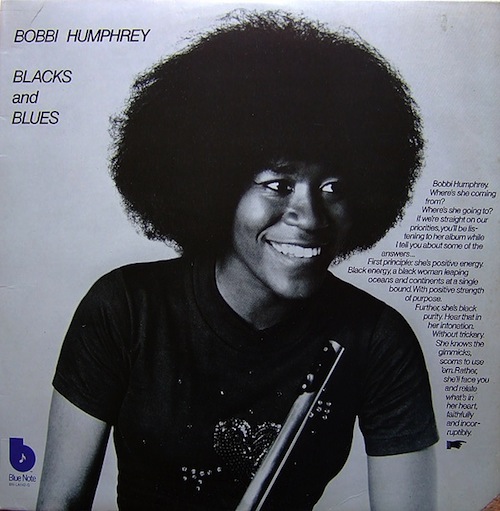 Bobbi Humphrey
'Chicago, Damn' from Blacks & Blues
(Blue Note, 1973)
For their first proper work apart from Donald Byrd, the Mizells found the perfect foil for their layered productions. Jazz flautist Bobbi Humphrey may have "looked like a little girl" (in Larry's words), but she played like a giant. 'Chicago, Damn' opens the album Blacks and Blues with a thumping groove, replete with wah-wah guitars, ARP noodling and the brothers' cooler-than-thou backing vocals. Humphrey's improvised lines float effortlessly through it all, finding endless melodic paths across the dense texture.
---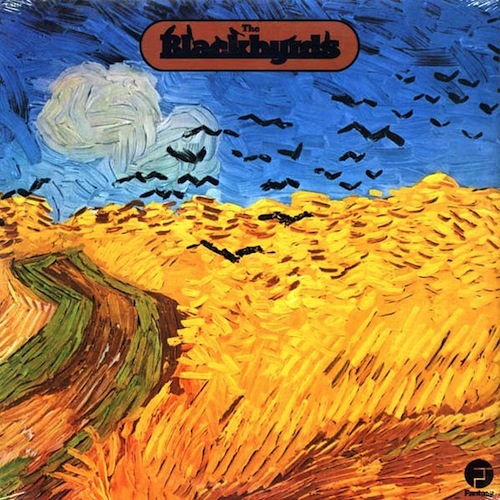 The Blackbyrds
'Do It, Fluid' from The Blackbyrds
(Fantasy, 1974)
Meanwhile, back at Howard University Donald Byrd had assembled a crack team of six music students to produce an album with Larry Mizell. Byrd himself doesn't feature on their self-titled debut, but he penned this monster jazz-funk workout, which opens the album. His boys do him proud: bassist Joe Hall and drummer Keith Killgo set the pace for a joyous, unfussy party track in the vein of B.T. Express or Earth, Wind & Fire.
---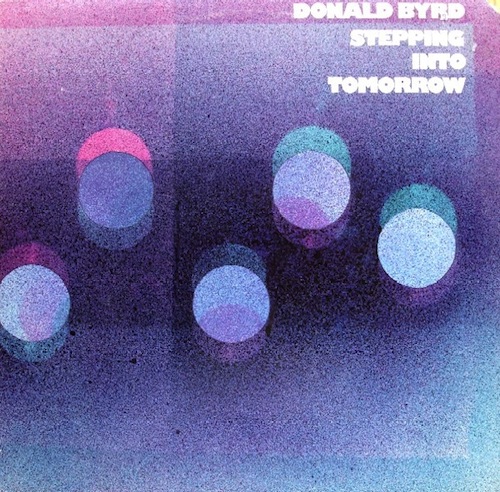 Donald Byrd
'Think Twice' from Stepping Into Tomorrow
(Blue Note, 1974)
By their third album with Byrd, the sublime Stepping into Tomorrow, the Mizells had begun to streamline their sound. Gone are the flutes, frenetic basslines and hard funk edges of Black Byrd and Street Lady; rolling mid-tempo ballads are now the order of the day. But the music isn't any simpler for it. Deceptively mellow, 'Think Twice' pulls off some dazzling shifts in pace, swinging back and forth between Kay Haith's seductive verses and the animated instrumental breaks (made famous by A Tribe Called Quest's 'Footprints'). For better and for worse, this phase in the brothers' career launched a thousand smooth-as-silk lounge jazz artists.
---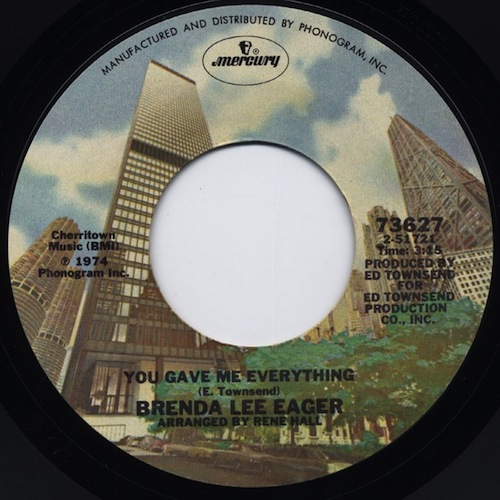 Brenda Lee Eager
'When I'm With You'
(Mercury, 1974)
For this one-off collaboration with the under-appreciated Alabaman singer Brenda Lee Eager, Larry Mizell reins in the strings and synths and lays down a murky, Sly-tinged funk groove. The result is a slow, plaintive cri de coeur, on first listen more reminiscent of Gloria Ann Taylor's haunting Deep Inside You EP than anything else in the Mizells' catalogue. This is the brothers at their most straight-up soulful, though nimble flute work from what sounds like Bobbi Humphrey adds a few jazzy grace notes.
---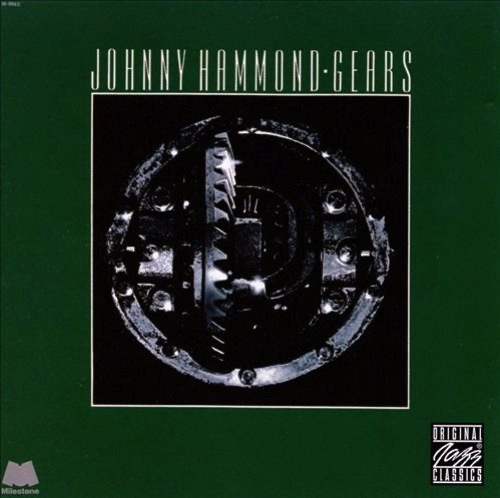 Johnny Hammond
'Los Conquistadores Chocolates' from Gears
(Milestone, 1975)
The invasion of Spain by the Moors (the "chocolate conquerors") provides the unlikely inspiration for this exuberant fusion track. 'Los Conquistadores Chocolates' comes on like a Zappa jam: it opens with a voice intoning an account of the invasion in Spanish over a wind effect (courtesy of the trusty ARP). A restive breakbeat gives way first to a jaunty bassline stomp, then to a tightly packed instrumental showcase for organist Johnny Hammond and his band. David Mancuso was a fan, and Nintendo's in-house composers seem to be channelling it in the Mario Kart soundtrack.
---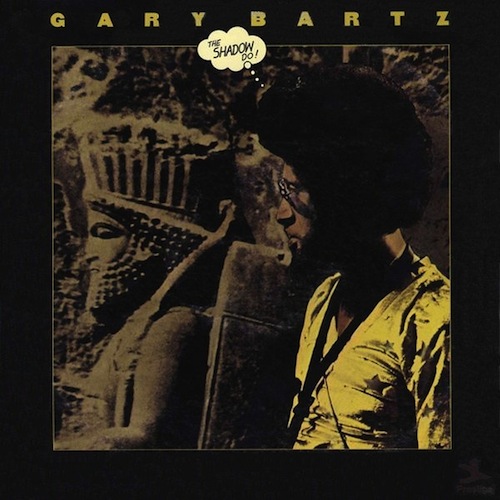 Gary Bartz
'Gentle Smiles' from The Shadow Do!
(1975)
Saxophonist Gary Bartz was already a stalwart of the brothers' production house when he was given a shot at a Mizell-produced album of his own. The Shadow Do! is a warm, unshowy record that brings the psychedelic fusion of his Ntu Troop work in line with the Mizells' deep grooves. With an irresistible scatting lead vocal from Bartz himself and a chorus that nods to William de Vaughn's 'Be Thankful for What You've Got', 'Gentle Smiles' is the highlight of the album. It gave Tribe another classic sample in 'Butter'.
---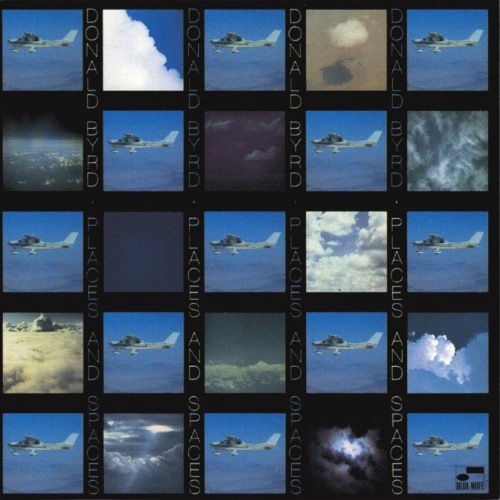 Donald Byrd
'(Fallin' like) Dominoes' from Places and Spaces
(Blue Note, 1976)
This cut from the Mizells' fourth and best Byrd album Places and Spaces takes the "space" from the title as a sort of aesthetic guideline. There's still a lot going on here, but the music is sparser than anything they'd produced to date. Byrd is restrained as ever, ceding pride of place to Wade Marcus' lush string arrangement. The mood is dreamy and languid, but unsettled by a restless bassline that refuses to settle the harmony. The B-side "Wind Parade" is also a keeper.
---
L.T.D.
'Love to the World' from Love To The World
(A&M Records, 1976)
Shades of the proto-disco of Earth, Wind & Fire and George Clinton were creeping into the Mizell sound by this stage, and the epic 'Love to the World', with its four-four beat, funky guitar riffs and horn punctuations, points in the direction that funk was to head down in the late seventies. The track marks the first time the Mizells (now including younger brother Rodney) worked with a pre-formed band, rather than session musicians, and clashing egos plagued the production. But you wouldn't know it from this serene number.
---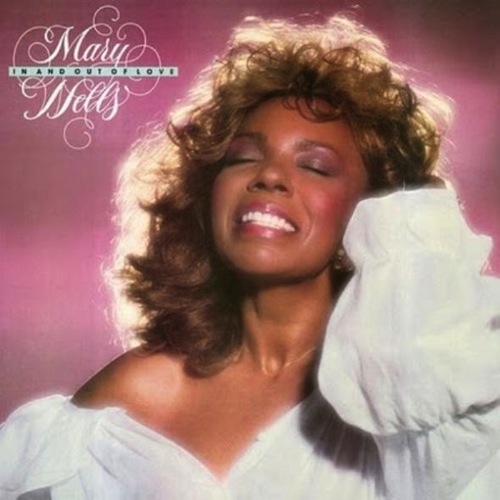 Mary Wells
'Gigolo' from In And Out Of Love
(Epic, 1981)
A couple of hits for A Taste of Honey notwithstanding, the Mizells didn't really weather the transition to disco, and by this release they'd been eclipsed by the likes of Nile Rodgers and Giorgio Moroder. On this evidence, they could have competed with the best. 'Gigolo' is a driving, febrile dance track, as tight as anything the brothers ever put out – unusually, it also features them on instruments: Fonce on drums, Larry on piano, Rodney on bass. Motown veteran Wells was new to disco, but she acquits herself well, even breaking into rap at one point.
---
Marvin Gaye
'Where Are We Going?'
(1972, released 2005)
The title evokes Gaye's seminal solo debut What's Going On, and indeed the lyrics are in that album's mould of social protest. But it's also the question the singer was asking of his career as he struggled with creative block. Drifting, Gaye ended up joining Larry and Fonce for a lovely three-track session that was promptly shelved for three decades (though an instrumental version of this track resurfaced on Black Byrd). Quite how the collaboration didn't lead to more is a mystery – 'Where Are We Going?', a wistful pop track driven by a lilting piano riff, features some of the most tender vocals Gaye ever recorded. What might have been…