Published on
November 21, 2013
Category
Features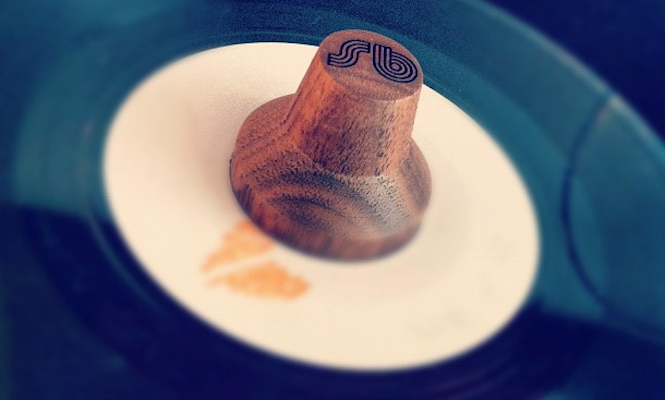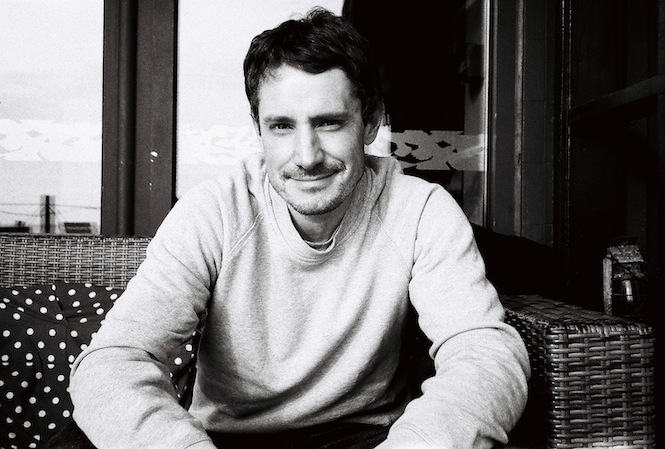 We go behind the scenes at collectors' insider label Claremont 56 for a Q&A with founder Paul Murphy.
Paul 'Mudd' Murphy's Claremont 56 is one of those labels that thrives below the radar. Since launching in 2007, the label has forged a close knit community bound by a humble desire simply to release records by "Mudd and his friends", a task made all the more compelling when you can count Krautrock pioneer and Can co-founder Holger Czukay among your friends. However, adorning a catalogue that has grown to almost 50 releases, it is Claremont 56's Originals compilations series that has shone brightest. Ten CD-only compilations, limited to 1,000 copies a pop of the rarest funk, disco, Italo, Kraut and boogie as chosen by ten of the world's most prolific and clandestine record collectors.
A depository for alternative dancefloors heads and the culturally adventurous alike, the Originals series has quietly acquired cult status that is beginning to resonate beyond the crate digging scene. With the stunning Originals vinyl box set hitting the top shelves earlier this autumn and sub-label Leng embarking on a hugely successful compilation campaign with Psychemagik, we caught up with label head Paul Murphy to chat about vinyl communities, why 'rare' does not always mean 'good' and what it's like to record with one of the most important musicians in modern music.
---
What motivated you to set up Claremont 56 and what did you want the label to achieve?
Before Claremont 56 I was working half of my time as a graphic designer and the other half creating music and releasing that on other people's labels. I always wanted the music to be full time and when I was finally brave enough to make that step it seemed natural to set up something of my own, so that I could release what I wanted, when I wanted, without having to meet someone else's criteria. My favourite labels in the early 90s were the ones where you could buy the record without even hearing it, as you had complete trust in the labels' output – this was something I really wanted to achieve for Claremont 56.
I decided from the start that I didn't want to keep to a monthly schedule of having to put out 1 or 2 a month, because then it would become too much about the business and not the passion to create the music. If I don't have anything I really believe in then I won't release anything until I do, even if that takes 6 months. Fortunately I've had some great music to release and so have been reasonably regular in getting stuff out there.
The label has a really strong visual aesthetic. Was this a hangover from your design days?
I studied Typography at college and worked as a graphic designer for 15 years so good design is really important to me. I've always loved the LP artwork that told a story, so you can visually relate the music to what you hear. So for me, as well as making music, I also get my kicks from being creative on the packaging.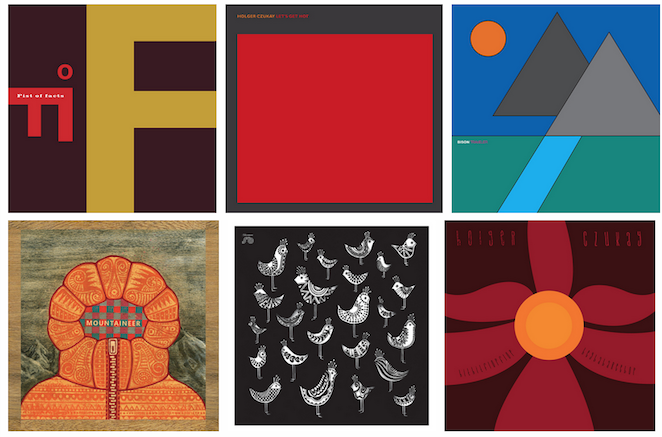 The Originals series seems to have become quite central to the label's identity. How did the series get started and how would you describe what it has grown to become?
There are some true collectors out there who really travel to the ends of the earth to find good music and share it with the rest of us. I felt that these unsung heroes weren't getting the props they deserved. They're the discoverers of a lot of great music that very few of us had heard and I wanted their story to be told. The principal connection between all the compilers is that they were all my friends and I respected their music knowledge and passion.
What informed your decision to invite the different compilers? Did they pitch ideas to you? Did they have free-reign?
All the compilers have also schooled me in many types of music over the years we have been friends, so it was nice to give them something back.
I tried to give everyone free reign as much as possible, although I had to guide them towards selecting tracks from independent labels as I knew we wouldn't get very far with the majors – although we did manage to negotiate a few. Each compiler would then send me around 20 of their favourite tracks and I would start the long laborious task of licencing. Probably 1 in every 4 tracks would be rejected for licensing, so new favourites would be added to the original list – as a result, sometimes as many as 40 tracks would be put forward by each compiler. Only one original selection made the final cut – Yozo's.
Was it always important to you to return these recordings to vinyl?
As a medium for music, my heart always lies with vinyl so it was important for me to offer something in this format.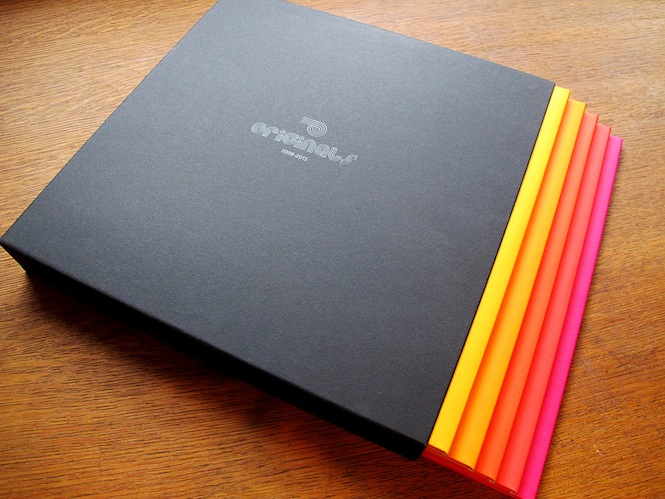 How did you pick the 20 tracks for the box set? Are they a reflection on your favourites from the series?
From the feedback I got, many of these were the popular tracks from the albums and a lot of them are my favourites. Also the majority of the tracks are almost impossible to find on vinyl, so for myself selfishly and the Originals Series collectors, it meant we could all finally have them on shiny wax. There were a few, like Letta Mbulu that I really wanted on there but sadly the licensing was refused and so didn't make the final cut.
While 'rare' doesn't always mean 'good' is part of the idea behind Originals to share music with people they won't have heard before?
Yes, definitely. So much music comes out at the moment and it's very easy to miss great records as there is just simply not enough time to listen to them all, therefore some of the inclusions were not rare, it was just that most of us managed to miss them the first time around. Records like Idiater Edwards that go for hundreds of pounds sit alongside pound bin tracks like TNPO's 'Sky Ride', which shows us the depth of these guys knowledge and their daily commitment to finding great music. It's also getting harder and harder to find old unheard gems so it's exciting to get an album of 12-14 tracks and know just a few of them. I'd say that I only knew about 20% of the records in the whole series.
Moving away from Originals for a moment, how did the connection with Holger Czukay come about?
I had been a big fan of Holger's for some time and saw him at the Roundhouse where he played the original extended version of Ode To Perfume. This had never come out before as the major label deemed it too long and so snipped this magical part of the track off. I made it my mission to release it and hassled him, his wife and his manager for almost a year, until they got bored of my calls and gave in.
Once the trust was established, they then entrusted me to release the next track, that went well and so they asked me to release next one and the one after that and so on. Eventually we became good friends. Ben Smith and I formed a band with Holger, his wife Ursa which we recorded at the legendary Innerpspace Studios in Cologne. This was definitely one of the highlights of my career to date. The last few tracks are being finished now and the Bison album will be released next year.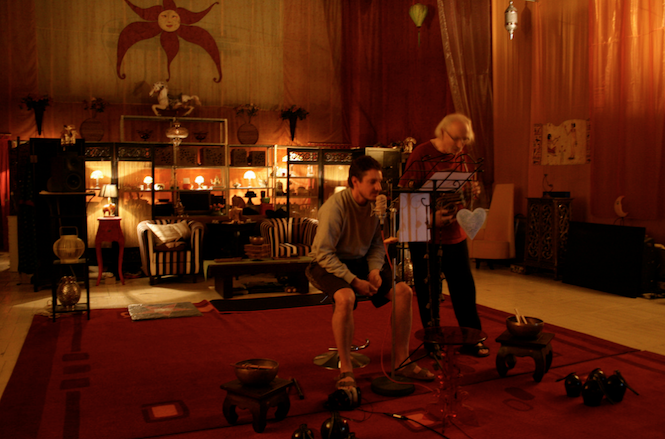 Paul recording with Holger Czukay.
There's an avid and close knit community who follow Claremont 56 – how important is it to retain that sense of kinship in what can feel like an increasingly alienating music industry?
Absolute essential. To use a cliché, Claremont 56 is a small fish in a big pond, but thankfully far removed from the world of the major label where only money matters. It's hard to describe but I feel there is a great energy at the moment. Even though things are very different to how they were when I first started to come to London to party – we're all a lot older for a start – for me right now, things feel just as exciting.
Tell us about Claremont 56 sub-label Leng. What is different about it and how you got together with Psychemagik for their fantastic comps?
The main difference between the two, is that I run Leng with Simon Purnell who used to work for Nuphonic and now helps run Dave's Z Records and we tend to release music that has more of a dancefloor edge. Psychemagik approached me about releasing an Originals compilation but I'd already picked the final 10 people. I didn't want to waste the opportunity and so approached Simon about starting a new series, he then worked tirelessly in finding all of the original owners and the 'Presents' comps were started. This will hopefully ease the disappointment of the Originals series ending as we have big plans for this series, with a third Psychemagik ('Magic Sunset') on its way, a compilation from Body & Soul's Andy Hanley and one from Norway's Pal Nhyus (Stangefruit) already in production.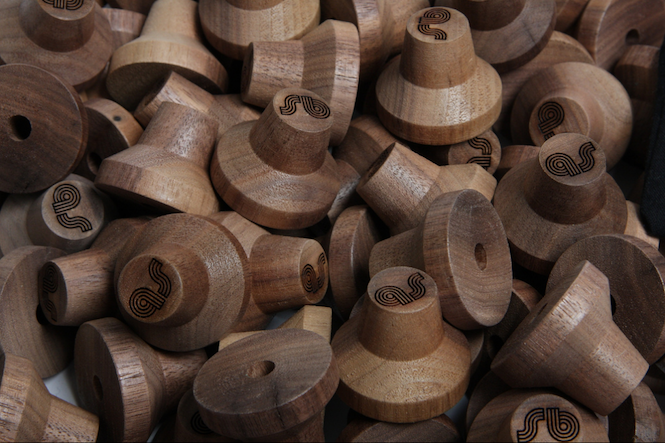 What's your own record collection like?
I've just spent the last month culling it and got rid of about 1000 records, which feels great. I probably still have about 6000 or so across most genres, although the bulk of it is disco 12″s, early house and 70's LPs.
What's the most rewarding thing about running the label and where do you see it going?
Without wanting to sound too smug, I am living my dream, so there's plenty of rewarding aspects to it. Making the music, designing the covers and accessories, traveling, meeting people around the world either through DJ'ing or music production, having a relationship with the shop owners and even having a laugh with the delivery drivers. Aside from all that, I'd say the best part of it is not having to get up and work for the man. The only thing that sucks is doing the accounting.
I hope to find more bands and artists that complement the existing catalogue in the near future, but at the same time I'm scared of losing what made me create Claremont 56 in the first place and for me what makes it special, so I would never want it to become too big to the point where decisions are made because of money.
I am really excited by what Simon and I have started with Leng and looking forward to see where that takes us.
---
For more info about Claremont 56 visit their website.