Published on
January 3, 2018
Category
Features
Uh huh her.
Polly Jean Harvey is a master of reinvention. The Dorset born musician is revered for her original and abrasive, blues-tinged songs, yet this aspect represents only a part of her colossal output. She's the only artist to have won the Mercury Music Prize twice, (with Stories From the City, Stories From the Sea and Let England Shake), has been awarded an MBE for contributions to music, and is a composer, poet and painter.
PJ's lyrical frankness – in her discussions of longing, loss, sexual and global politics – is key to her appeal. What is most worthy of recognition though is her ability to shape-shift. With each record Harvey's done something new, dabbling in everything from minimalist post-rock to trip-hop, acerbic punk to piano ballads, heavy metal to weird pop, and making these styles her own.
Harvey's collaborated with Nick Cave, Björk, Josh Homme, Marianne Faithfull, Moonshake, Tricky, and her back catalogue is enormous. For a beginner, it's hard to know where to start (although To Bring You My Love should be your first port of call). These tracks, taken from many of her albums and several collaborative projects, will help kickstart your own PJ Harvey addiction.
---
PJ Harvey
'Sheela Na Gig'
Dry LP
(Too Pure, 1992)
Harvey's debut record after playing in the band Automatic Dlamini, released through excellent indie label Too Pure, is a thrashy riposte to women-fearing men, using the sheela na gig, or pagan fertility goddess, as a symbol of power. Wrapped in heavy guitars and drums, with a bellicose blues riff at its centre, this strong start remains one of Harvey's very best songs.
---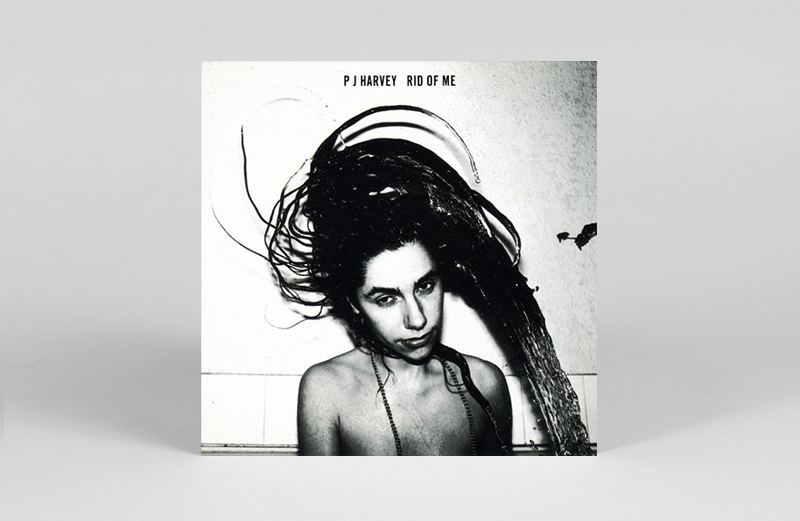 PJ Harvey
'Ecstasy'
Rid of Me LP
(Island Records 1992)
The closer from her breakthrough album Rid of Me is a hell of a way to end a record. Accompanied by Rob Ellis on drums and Steven Vaughan on bass (her core band at this point), PJ delivers a slow, deadly slide guitar riff that could tear the sky in two, while producer Steve Albini captures the trio's intensity perfectly. Menacing, indigo blue, full of longing, PJ channels Leadbelly via David Lynch.
---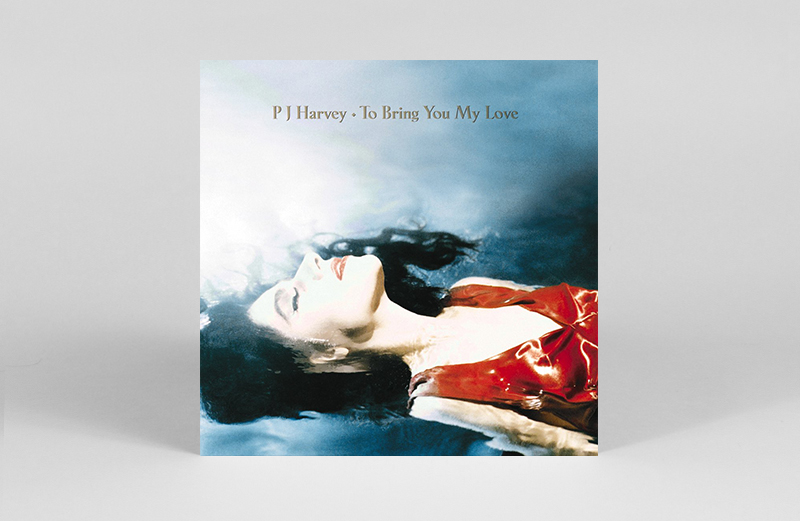 PJ Harvey
'Working For the Man'
To Bring You My Love LP
(Island Records, 1995)
You could easily argue that PJ Harvey's third album – and first truly solo record – To Bring You My Love, is her finest work, and it's tough to single out a particular song from this 1995 set. Yet the exquisite minimalism of 'Working For the Man' could be its best bit. PJ's voice barely louder than a whisper, she weaves a creepy spell over skeletal drums and buzzing dub bass, with eerie western guitar and organ the icing on the cake.
---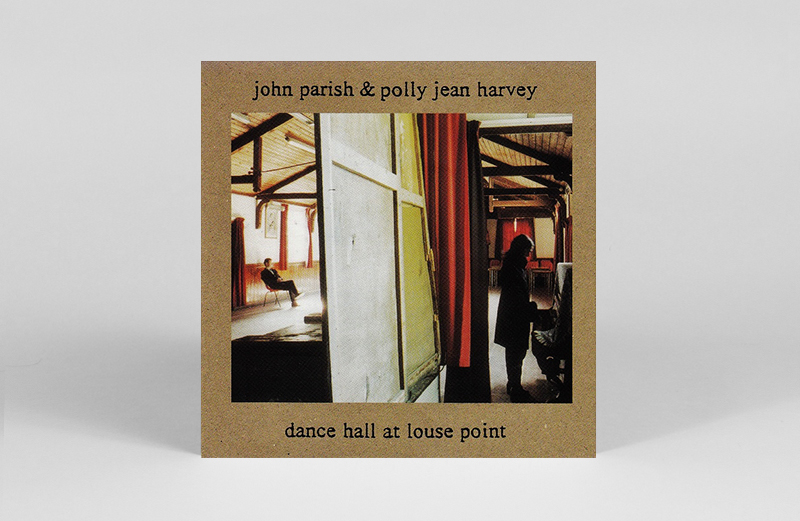 John Parish & Polly Jean Harvey
'Rope Bridge Crossing'
Dance Hall At Louse Point LP
(Island Records, 1996)
From the first of two collaborative records with co-conspirator John Parish came this twanging bluesy piece. The emotive, scratchy guitar of Parish mixes perfectly with PJ's vox in a performance that captures the air and space of the room in which it was recorded.
---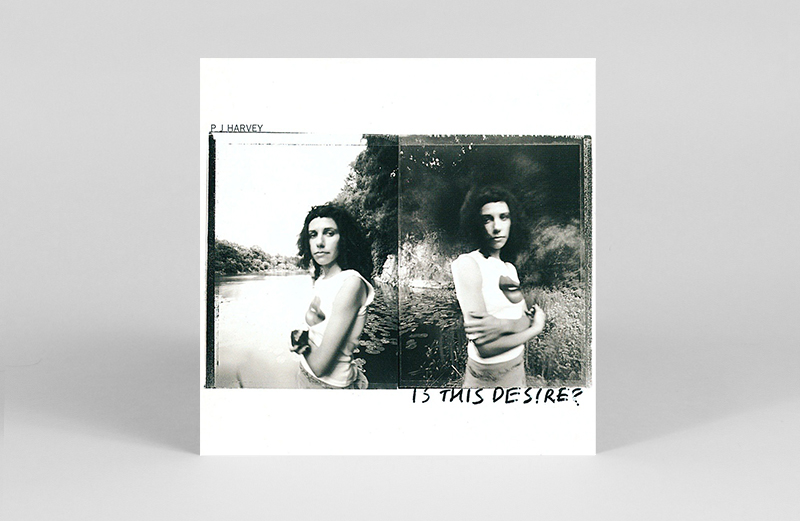 PJ Harvey
'The Wind'
Is This Desire LP
(Island Records, 1998)
The follow-up to To Bring You My Love was the low-key Is This Desire?, a more opaque collection that reveals its treasures slowly. The persistent though are rewarded with tracks such as the haunting 'The Wind', which builds from dark, strumming guitars into a crisp hip-hop beat laden with weird FX and PJ's moving, half-spoken, half-sung paean to St Catherine.
---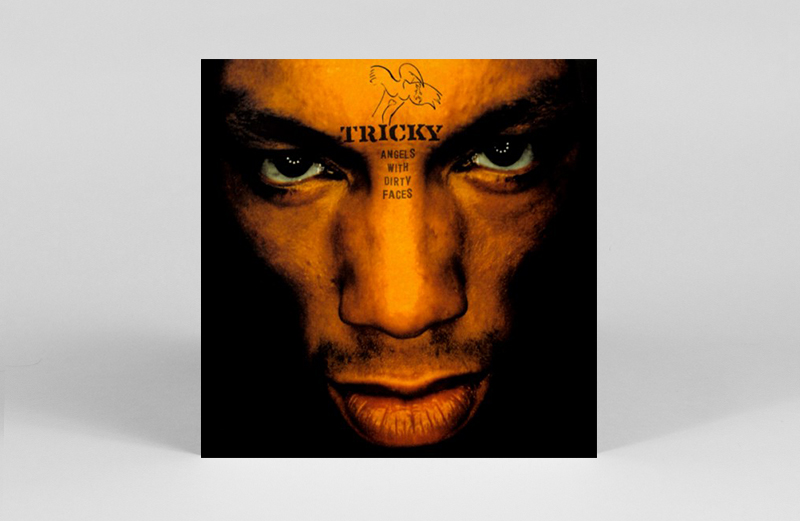 Tricky featuring PJ Harvey
'Broken Homes'
Angels With Dirty Faces LP
(Island Records, 1994)
Taken from Tricky's third album Angels With Dirty Faces, this inspired and underrated collaboration is a weird and wonderful mesh of choral voices, martial drums and Harvey's none more expressive voice, singing Tricky's words in the place of Martina Topley-Bird.
---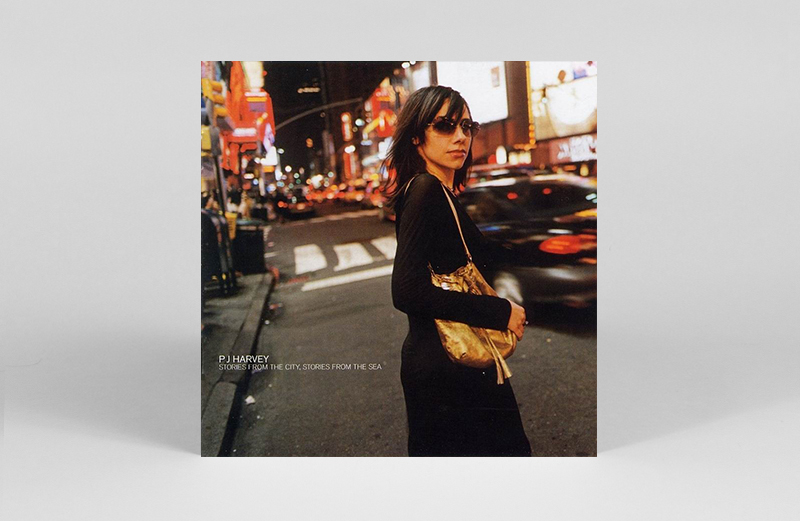 PJ Harvey
'We Float'
Stories From The City, Stories From The Sea LP
(Island Records, 2000)
Although Stories From the City, Stories From the Sea marked a return to indie rock and a glossier sound after various musical experiments, the standout on this excellent record comes at the end in the form of the breakbeat-laden 'We Float'. In its moody piano and lyrics about "heading to black out", it strikes a disquieting note, before it rises into a beautiful redemptive chorus. It's hugely uplifting, all the more so for its unexpectedness.
---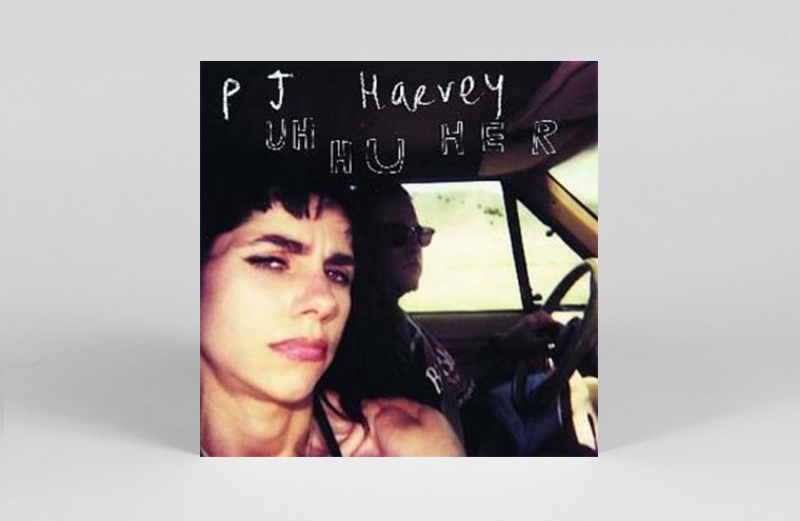 PJ Harvey
'Pocket Knife'
Uh Huh Her LP
(Island Records, 2004)
As she had done before, PJ responded to the success of Stories From the City, Stories From the Sea (one of her most popular albums) with a return to a more lo-fi, less commercial sound on Uh Huh Her. 'Pocket Knife' is a highlight on a record full of them, with its tumbling percussion, and folk-blues acoustic feel. PJ's genius for a lyrical couplet is again played out, as the song's protagonist rebukes a suitor: "Can you see my pocket knife? You can't make me be a wife."
---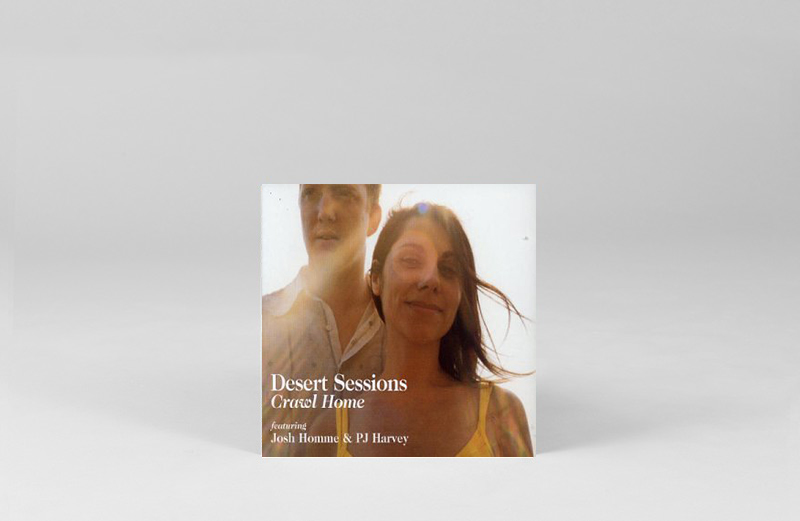 Desert Sessions featuring PJ Harvey & Josh Homme
'Crawl Home'
'Crawl Home' 7″
(Island Records, 2003)
This menacing hard rock piece from Josh Homme's Queens of the Stone Age side project, Desert Sessions, features PJ's vocals upfront. Homme's devilish guitar and sulphurous songwriting help make one of Harvey's best collaborations.
---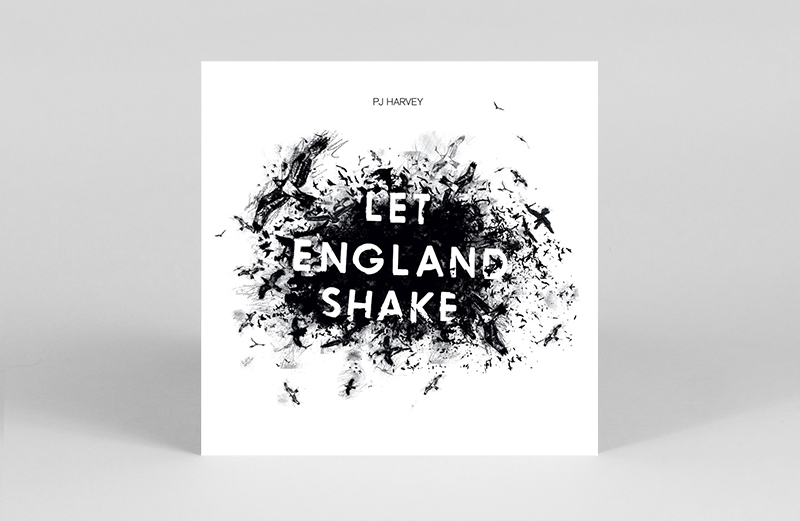 PJ Harvey
'The Glorious Land'
Let England Shake LP
(Island Records // Vagrant, 2011)
Of course, she's since returned with The Hope Six Demolition Project, but Let England Shake, a record that explores the evils of war, could be Harvey's most profound statement to date. From it, 'The Glorious Land', tackles the legacy of Britain waging war overseas. Wrapped in a distorted, haunting jangle of guitars, and PJ's FX laden voice, it's a shiver-inducing masterpiece.