Published on
November 3, 2017
Category
Features
"We owe you nothing, you have no control."
Sometimes it seems like Fugazi is more often invoked than listened to. They are held up as a prime example of integrity and DIY culture (true), or are thought of as overly serious and on a soapbox (not true). But all this obscures the music they made which is, quite simply, tremendous and diverse.
Emerging from the Washington DC hardcore scene of the early and mid-eighties, Fugazi featured two electric front-men (Ian MacKaye and Guy Picciotto, guitars and vocals) and a profoundly tight rhythm section (Joe Lally on bass, and Brendan Canty on drums) that could move from loose-limbed flexibility to jackhammer rhythms on a dime. They were ferocious in concert, able to go from 0 to 100 in the blink of an eye. This is well-documented on their massive Live Archive project: over 850 concerts available digitally for $1 each. Throw a dart, every show is a gem (yes, I have listened to them all – but that's another story).
Fugazi preceded, coincided with, and outlasted the explosion of underground "Punk Etc." in the '90s. While it impacted them obliquely, they were never really a part of that media bubble. No MTV, no Rolling Stone, yes public access interviews to 8th graders (that is still the greatest). They kept concert tickets and records cheap and accessible, and told macho jerks in the crowds to stop hitting people (which for some reason drove those punkboys nuts).
If you start with the actual music, all the other stuff that surrounds Fugazi's legacy stops being a distraction, and instead amplifies and deepens what they did. Their albums crackle with energy that derives from an underground community that spanned the country, one that had little interest in, and a general hostility to, the mainstream.
When I was a kid, they meant something. Everyone (and I wasn't particularly plugged in) knew about Fugazi. I might have been too young to really understand how corporations, the police, and the military were bound up together, but I knew it was something to watch out for: "Keep Your Eyes Open" for sure. I didn't know anyone who organised underground shows, but goddammit someday I was going to. They were a band, but they also showed you how you could live your life, and demonstrated that your choices mattered.
I can't think of another group of artists whose music was so bound up in and consistent with what they sang about, how they handled themselves, the presentation of their music, and the relationship they had to their audience. So the context does matter, (but don't let that stop you from listening to their records).
Fugazi are on 'indefinite hiatus' (15 years and counting). But they cut a gorgeous path that is still relevant and useful today.
---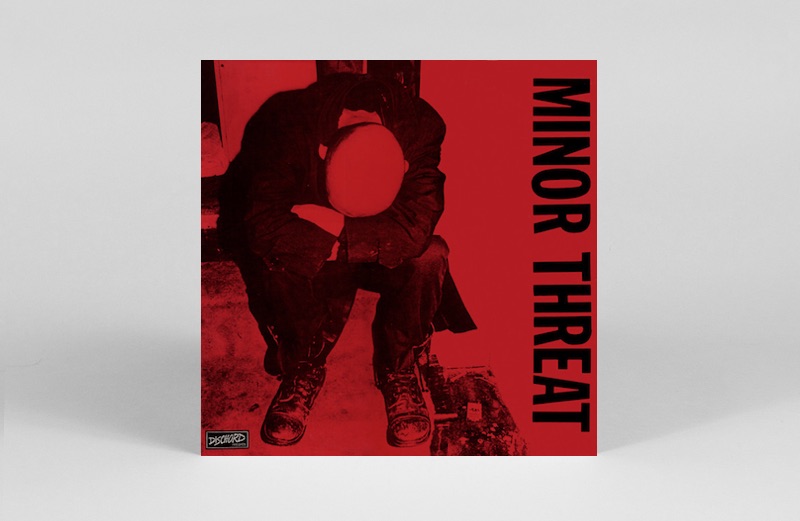 Minor Threat
'Screaming At A Wall' from Minor Threat
(Dischord, 1984)
Minor Threat were part of the first wave of bands to speed up punk tempos, strip away superfluous elements and carve out an independently produced and locally-minded environment for their shows and records.
Situated well outside of the mainstream, with no interest in rock stardom, this was music made by and for kids. And they were young – that band name is no joke – all were in their teens when they started.
This was Ian MacKaye's second band. His first, The Teen Idles, broke up before they released their first record (which was the founding of Dischord Records – Dischord No. 1). Minor Threat, along with Bad Brains and others, set the template for hardcore: fast, relentless, fiercely local (to Washington DC), and independent from the large record labels and concert promoters.
Do it yourself record production had existed before with Sun Ra, Charles Mingus and others, but this version would create a national (even international) network of record distribution and gig opportunties. And the music is smoking – slashing guitars, stop-start bass and drums, visceral, careening forward.
---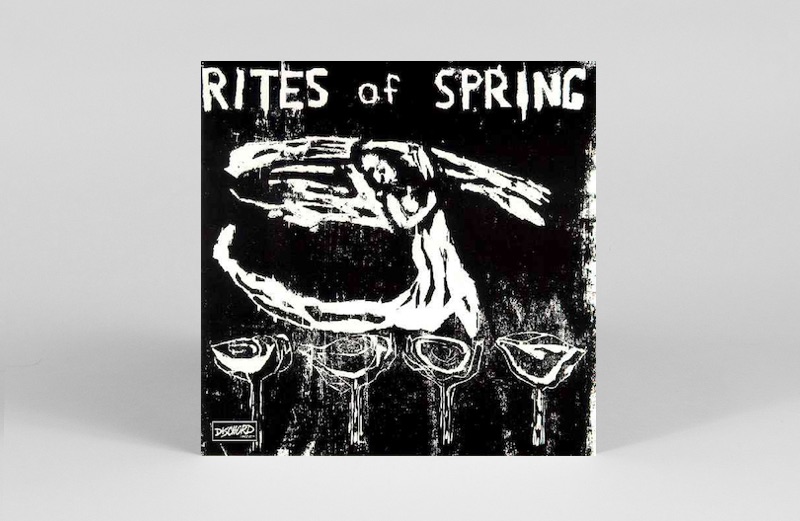 Rites of Spring
'For Want Of' from Rites of Spring
(Dischord, 1985)
Minor Threat disbanded in 1983 and by 1985 hardcore had become musically predictable, and the shows were increasingly violent – read: boring and oppressive. Several musicians and bands resisted this normalisation of codes. They sought to turn away from the mindlessly macho scene at hardcore shows (slamdancing, fighting), and engage socially and politically in their community.
Rites of Spring were a part of this development which became known in DC as "Revolution Summer" (Ian MacKaye's band Embrace was a part of this as well). Including singer and guitarist Guy Picciotto and drummer Brendan Canty, they brought a more esoteric lyrical approach and a more fluid and complex musicality without giving up the momentum and energy of earlier bands.
---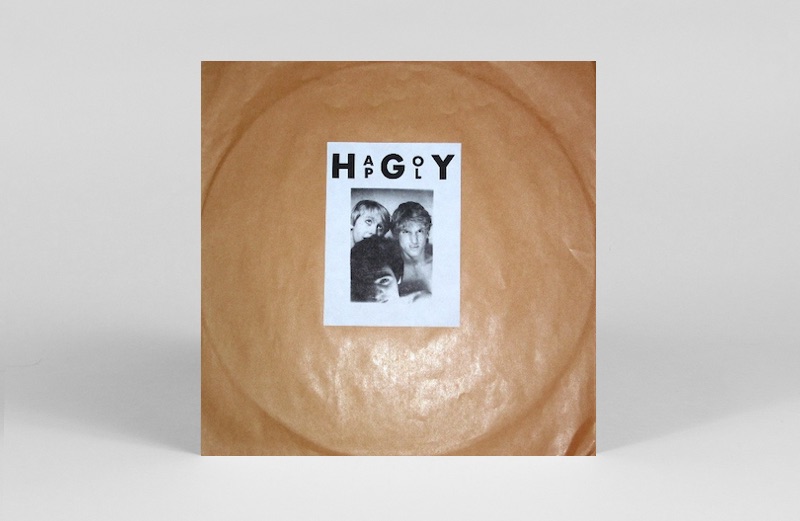 Happy Go Licky
Happy Go Licky
(Peterbilt, 1988)
The members of Rites of Spring continued to play together, surfacing briefly as One Last Wish (also great) and finally Happy Go Licky. Happy Go Licky ramped up the dissonance and experimentation – some songs were entirely improvisational inside a basic structure – and including tape loops (one show with a boombox loop of Queen shouting "WE WILL…" over and over again). Wildly inventive and unpredictable, they seemed determined to pick apart the guts of what a song was made of and scatter the bits on the ground.
---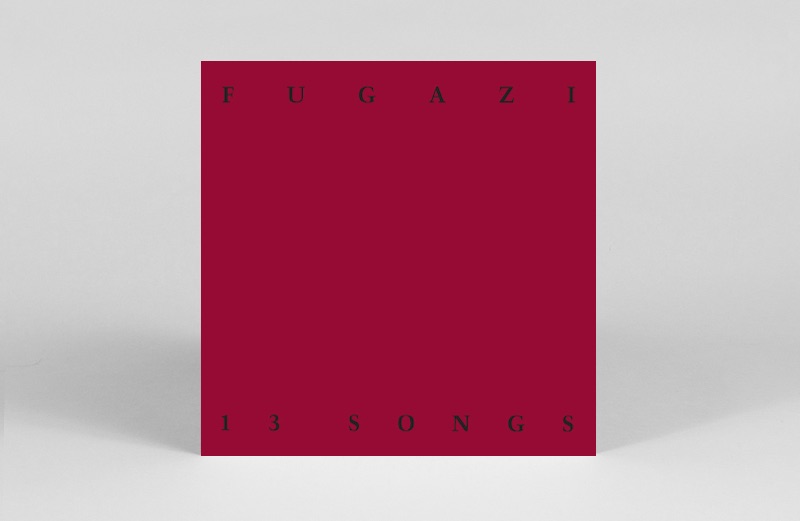 Fugazi
'Waiting Room' from 13 Songs
(Dischord, 1989)
"I am a patient boy, I wait I wait I wait…" Ian MacKaye waited and carefully put together this new group, having learned that bands are alchemical entities: dangerous magic that wasn't to be handled lightly. Fugazi debuted in the late summer of 1987 and released their debut EP 7 Songs in November 1988. This was collected with the Margin Walker EP on the compilation 13 Songs released in 1989.
They were a DC supergroup of sorts – Ian fresh from Embrace, and earlier, of course, Minor Threat; Guy and Brendan from Rites of Spring and their offshoots; and bassist Joe Lally. Guy initially only sang and danced (which should never be discounted – everyone should dance). Famously, he was not even in the band at their very first concerts but watched from the audience.
Showing off their punk roots, but displaying a wide breadth of influences from dub to the MC5, 'Waiting Room' lays all of this out – the rolling bass line, statement of intent, Flavor Flav-style hypeman. And it has that first, devastating break – like a heart attack.
---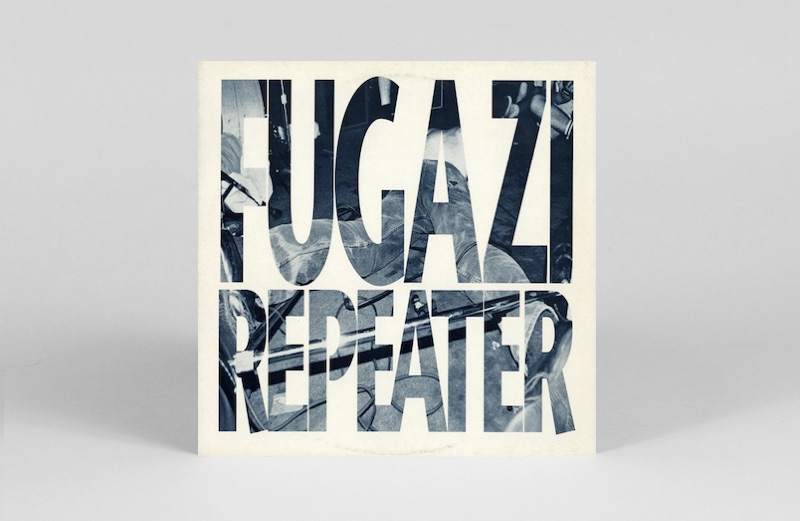 Fugazi
'Merchandise' from Repeater
(Dischord, 1990)
Fugazi toured incessantly and everywhere. Their shows would happen in VFW halls, dorm rooms, temporary art galleries – even once in an empty shed in Dallas, with the audience listening and dancing outside in the parking lot after the police had shut down the venue.
Repeater, Fugazi's first full-length LP, came out in 1990. By then, the band was mixing their elements freely – rave-ups might last 8 beats, stop instantly, throw down some feedback, shift to a different rhythm, and plunge along. Musically, Fugazi could go wherever they wanted.
"We owe you nothing, you have no control." This could be the rallying cry of DIY – and not just rock bands: independent dance, theater, film, and performance worlds thrive by this same model. An underground culture, parallel to and fully apart from the mainstream.
---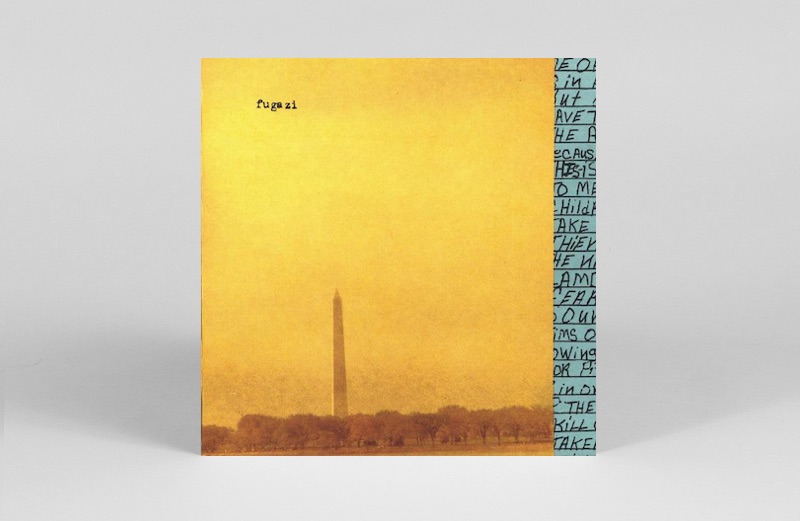 Fugazi
'Smallpox Champion' from In On The Kill Taker
(Dischord, 1993)
In late 1991 a little record called Nevermind by Nirvana came out. The underground was suddenly big business and punk "broke", again. But in the face of the hype and nonsense around "agitated guitar music" (as Guy once succinctly put it), the band continued to focus on music and touring.
1993's In On The Kill Taker is perhaps a harder edged and more diverse album than its predecessors. 'Smallpox Champion' is a fantastic cut whose lyrics look at the USA's genocide of the Native American population. Like 'Suggestion' from their debut EP (which deals with rape culture, sexual harassment and male complicity), Fugazi's lyrics engage with the world openly – no bullshit or evasion.
Guy's singing is superb, all arcs and swoops, constantly approaching or falling away from the melody. And what is going on with that riff in the verse? Spiralling around, stepping up and down, like one foot is stuck in cement. Then the final minute of the song: suddenly, out-of-nowhere, a huge release into the catchiest thing you've ever heard.
---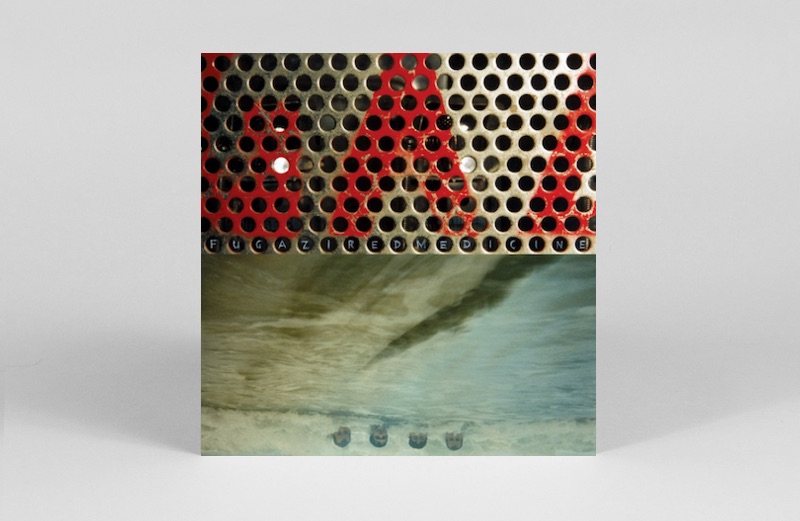 Fugazi
'Target' from Red Medicine
(Dischord, 1995)
By 1995, grunge (whatever that means) had been pretty well revealed for the lame cash grab that it was. Fugazi had been offered, and declined, a multi-million dollar major-label record contract and Dischord had been offered, and declined, to be purchased by a major label.
Fugazi's next record Red Medicine was more open-ended in its approach and sound. Clattering and casual interludes populate the album and there is a general funkiness and sly, twisting vibe to the songs. Brendan Canty and Joe Lally are increasingly on a sort of Tony Williams/Ron Carter Miles Smiles tip (Miles Davis' 1966 album, of which the band were fans). Loose/tight – oscillating freely.
"I realise that I hate the sound of guitars. A thousand grudging young millionaires…You're a target." A warning steeped in DC go-go rhythms: your culture is a target for those who would profit from (and destroy) your community.
---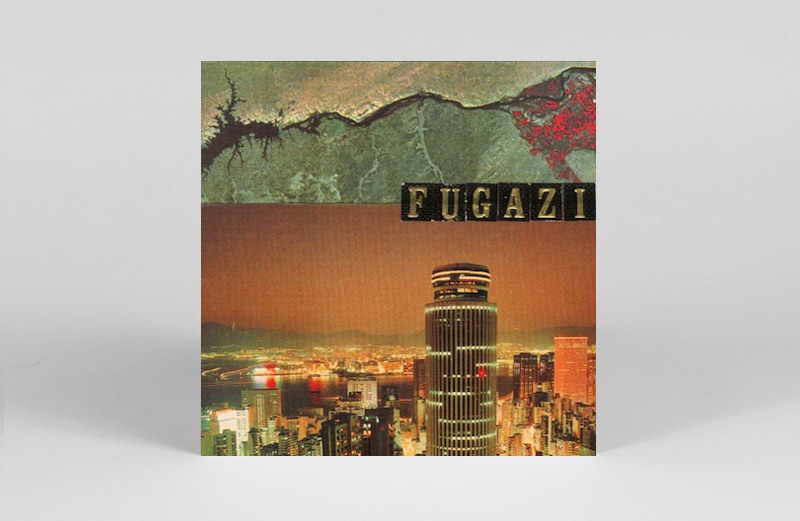 Fugazi
'Break' from End Hits
(Dischord, 1998)
Groovy as hell, spooky, driving, and elegiac at once. End Hits (is this it? is the band ending??) came in 1998. The hotel looks like a haunted house on the cover. The album throws down bangers like '5 Corporations' alongside the psych swirl of 'Recap Modotti', Joe Lally's ode to the Italian photographer turned revolutionary/anti-facist activist Tina Modotti.
The mix on 'Break' is special: acres of space between that guitar chug and the snare triplet-snaps, with a Lee Perry-style move of jamming the entire instrumental mix down and to the right when the voices clip in, the soft fuzz and shakers when the band jumps back in, the quick inhale/exhales right before the end…
---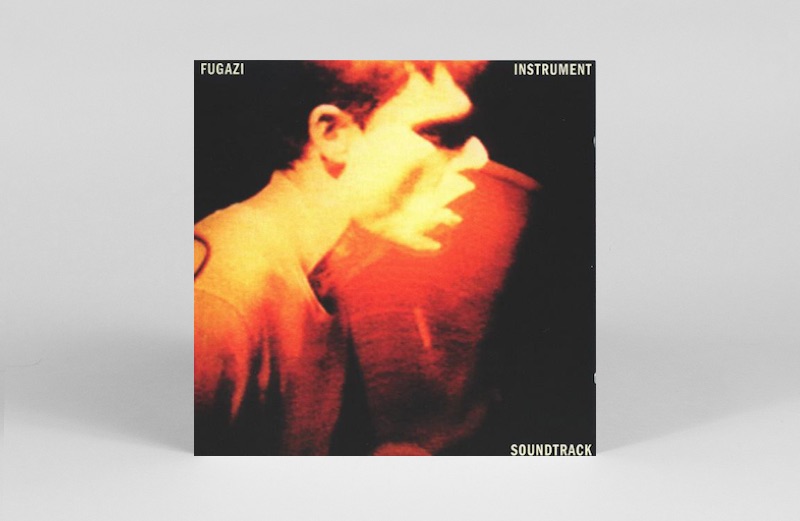 Fugazi
'I'm So Tired' from Instrument
(Dischord, 1999)
See Instrument, the documentary on Fugazi by Jem Cohen, of which this is the soundtrack album. See how the people in the audience look like you: diverse, unglamorously beautiful simply by being. How the rooms look like real places that you hang out in. How there is no rock-and-roll theatre – just people making art and culture with, and for, one another, like in a Jacques Rivette film.
Instrument is like a lo-fi, cassette 4-track version of the band – one that is quite unique and didn't really find expression elsewhere in their discography (or in their live shows). There are overdriven, weirdly mixed instrumentals like a lost Velvet Underground bootleg ('H.B.'), delicate mood pieces like latter-day Esquivel exotica ('Trio's'), several rough demos that barely hang together. And a lovely piano ballad ('I'm So Tired') that is like nothing else Fugazi recorded, but feels perfectly in place.
---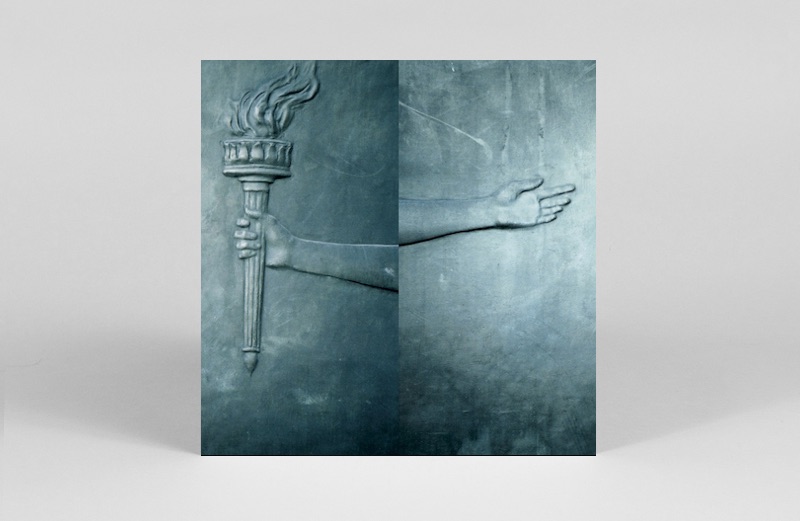 Fugazi
'Full Disclosure' from The Argument
(Dischord, 2001)
2001's The Argument is the last piece of the discography and it could be the best album they made (depending on the day and the company you keep).
In the audience at Derry, Ireland just a week before their final show, Ian sees some guy kick some other guy in the face and break his nose. He wrestles the kicker onstage, kneels on his chest, and makes him apologise into the microphone to the person he attacked. Soft is something Fugazi did not get.
The songs on The Argument are more delicate, willing to take their time. Not so much jumping out of their skin, but more down – Joe and Brendan have a swing that wouldn't be out of place with Sly Stone. Lyrics decry gentrification displacing populations, militarism, and brutal globalization – and are as relevant now as ever.
---
Travis Just is a member of Object Collection, the New York Ensemble behind avant-garde operas It's All True and Prisons For Profit, based on Fugazi's live recording archive. Follow the links for more information.