Published on
June 27, 2017
Category
Features
The many revolutions of the radiant Big Star.
For a band that found itself stifled in its lifetime, Big Star have turned into a band that wouldn't die – even though it's only made one new album since 1975, and three of its four members are dead.
This month, there is another Best Of, which follows the third and final vinyl chapter of Complete Third, and Thank You, Friends, Big Star's Third Live…And More, a CD/DVD recording of an occasional tribute show that's starred R.E.M., Wilco and Yo La Tengo alumni, plus surviving Big Star drummer Jody Stephens, with a bonus edition of the studio Third/Sister Lovers. Next month, there is Looking Forward: The Roots Of Big Star, based on founder member Chris Bell's earlier bands, and in the autumn, a book, There Was A Light: The Cosmic History of Big Star Founder Chris Bell, and a reissue of his posthumous album I Am the Cosmos, plus The Complete Chris Bell, a six-album boxed set.
All these confusingly named, and discography-confusing, records mask a simple story: incredible before-its-time band, from Memphis, Tennessee, stiffs in its day (1972-74). The name is posthumously resurrected (for ostensibly frontman Alex Chilton's solo album (the aforementioned Third, or Sister/Lovers, or occasionally Beale Street Green, as it's been called), and eventually (1993), the band reforms, plays shows, makes one new album, and industry superfans keep fanning the flames with boutique retrospectives.
There are two other cases that rival Big Star for this kind of fame: The Velvet Underground and Nick Drake. Though Big Star's other frontman, Alex Chilton, covered several Velvets songs in the band's lifetime, it's Drake that Big Star most resembles. Both released three albums, were reluctant to tour, and both were posthumously rescued first by New Musical Express (late-seventies reappraisals) and by R.E.M. (mid-eighties 'we're not as good as Big Star' raves). Both were the attraction of doomed romantics; Drake's OD of anti-depressants was officially 'accidental', while Chris Bell – crushed by depression and drug issues – died in a car crash, mere months before the Big Star revival began to build.
Chilton survived his own drug meltdown to spearhead a Big Star reunion in 1993 alongside Stephens, following reissues of Third, a live album Big Star Live and Bell's unreleased solo recordings |given the title I Am The Cosmos, after the track that was released as a single, just months before he died). We've had a Big Star book and an Alex Chilton book, and Chilton's lost recordings; so it's possible this new glut is going to be their final word. Time, then, to assess an extraordinary back catalogue, rich in music and drama, from a band that crossed between pristine, surly, elegant, depressed, joyous and wasted, sometimes within the same song, the band finally made good on their name after, the band that wouldn't die.
---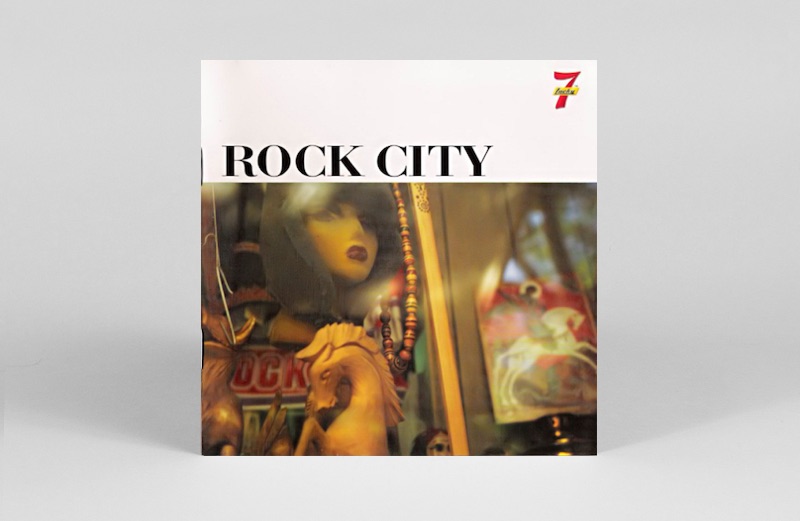 Rock City
'The Preacher' from Rock City
(Lucky 7, recorded 1969-70, released 2003)
The forthcoming Looking Forward includes recordings by Rock City, one of Chris Bell's early bands, whose zinging and rasping Anglo power pop – essence of Beatles, Kinks and Who – went against the grain in R&B/funk fortress Memphis. 'The Preacher' was the highlight of the first 'early Bell' retrospective, alongside four songs re-recorded by Big Star, including 'Feel' when Bell and friends were trading as Icewater. 2008's double Thank You Friends: The Ardent Records Story – namely the East Memphis label/recording studio that played a pivotal role in the Big Star story – added a handful of additional Bell tracks, including the Big Star demo 'I Got Kinda Lost'.
---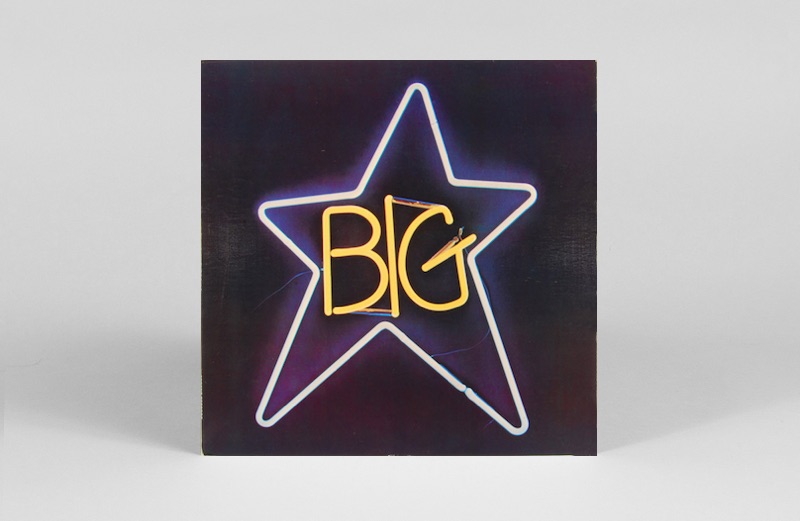 Big Star
'In The Street' from #1 Record
(Ardent Records, 1972)
Bell's revolving door of accomplices included Jody Stephens and future Big Star bassist Andy Hummel, while he already knew Chilton, who had enjoyed major success (starting with 1967 US No.1/ UK no.5 single 'The Letter') as the teen frontman of blue-eyed soulsters The Box Tops. An archetypal 'army brat', Chilton had knocked heads with the band's controlling producers/songwriters, bailed, made an entertainingly wayward record, equal parts soul, pop, country and folk, which failed to get a deal; he ended up in New York, meeting Byrds frontman Roger McGuinn and writing some exquisite folky rock songs with a Byrds/McGuinn bent, before accepting Bell's invitation to join forces in Big Star, named after a local supermarket chain and with not a little self-belief.
The net result was #1 Record, the first great American power pop record, produced with sparkling, crystalline clarity by Ardent chief John Fry, Big Star's very own George Martin. But what made it all the more interesting were Bell and Chilton's tricky egos, stroppy personalities and a fondness for prescription drugs – mostly 'downers' Valium and Mandrax, as heroin and cocaine were much harder to source in Memphis: Hummel summarised his time in Big Star as, "turmoil, intense, driven creativity and discomfort."
This state of mind/play fed into Big Star's sound: a crunchier, sour-sweet New Wave feel years before it became a trend. The Bell-Chilton co-write 'In The Street' was a case in point, a wiry, urgent hormonal celebration of teen delinquency – both men were already experienced, but they were still, essentially, naïve and – living the rock'n'roll dream – living like kids. Nearly 20 years later, the song – covered by Cheap Trick, albeit with references to joints removed, became the theme to US TV sitcom That '70s Show.
---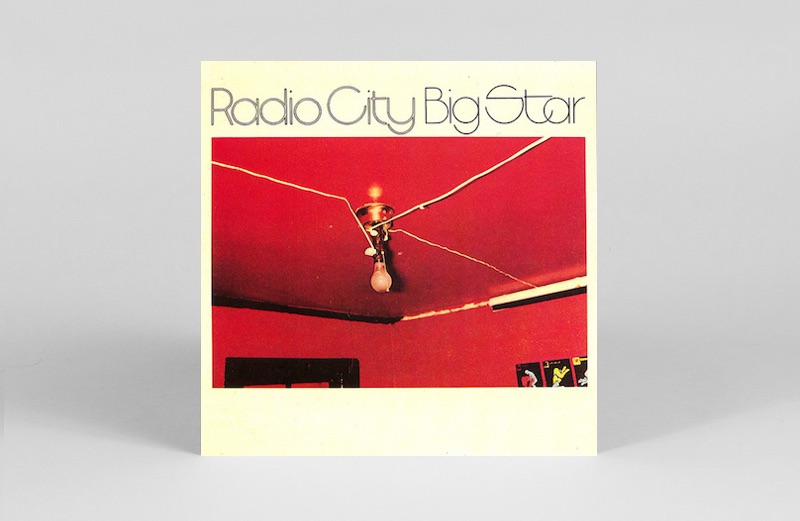 Big Star
'September Gurls' from Radio City
(Ardent Records, 1974)
Memphis' black music powerhouse Stax fancied a move into the rock market, and so took over Ardent's distribution. But a lack of experience saw #1 Record killed despite great reviews. It didn't help that Bell was unwilling to test the band's studio magic on stage. Furious and depressed that his labour of love had been dumped, Bell quit the band, but the remaining trio were sufficiently encouraged by a rapturously received performance at the First Annual National Association of Rock Writers' Convention (bankrolled by Stax/Ardent) to keep going.
Radio City included a handful of Bell co-writes but it's marked by Chilton's menacing, jaded, wired personality, while upping Bell's power-pop game, leading to 'September Gurls', one of the power-pop greats. It's emblematic of Big Star's ability to sound simultaneously jubilant and dejected, suffused with the same hormonal lustre that defined 'In The Street'.
---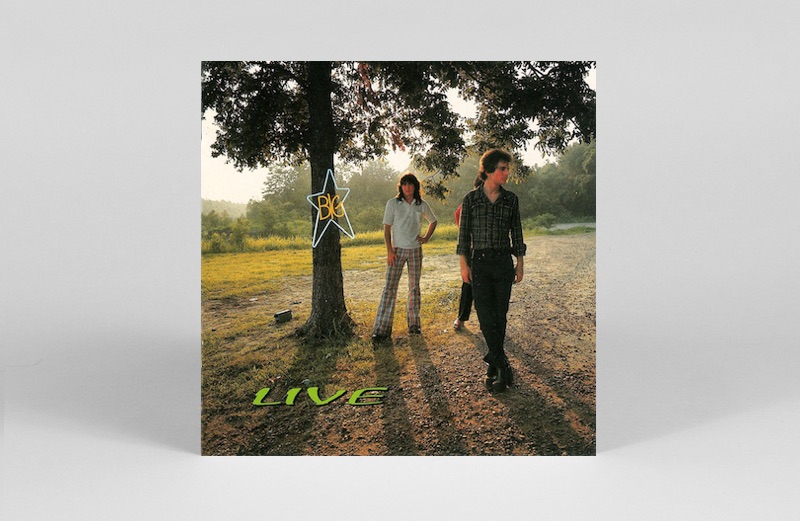 Big Star
'O My Soul' from Big Star Live and Nobody Can Dance
(Rykodisc, recorded in 1974, released 1992 and 1999 respectively)
Even before Radio City had bombed commercially (Stax's second effort was no better), Hummel had decided he'd be better served by a college education. Replacement bassist John Lightman joined for a handful of shows, including a session for local radio station WLIR, later released as Live, and one in Overton Park that formed half (alongside rehearsals) of Nobody Can Dance – named after a stage announcer's comment before the show started, confirming Memphis' prevalent conservative streak. The absence of a second guitarist rendered Big Star's sound relatively scrappy, like a loose bar band, but they're still feisty, and the songs stand up, with 'O My Soul' rising above by virtue of its rhythmic nous, piledriving shifts and borderline-funk choppy guitar.
---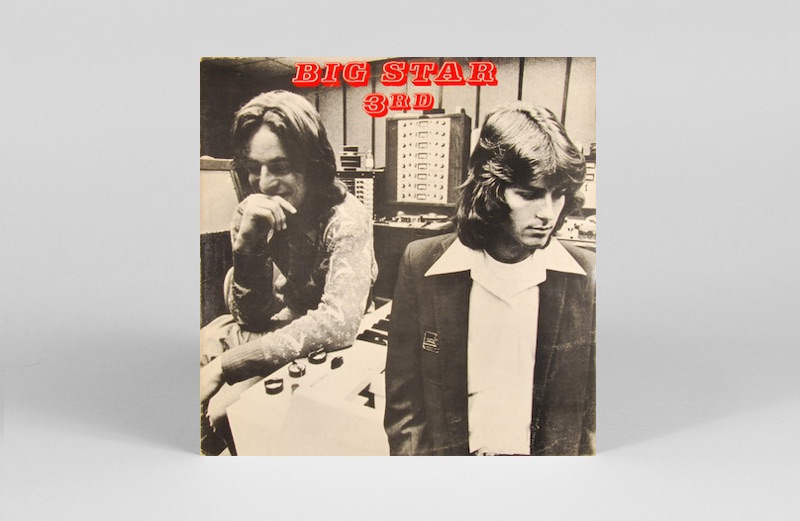 Big Star
'Holocaust' from Third/Sister Lovers
(PVC Records, recorded 1974, released 1978)
Chilton was never happier than when defying expectations: hence no more 'September Gurls'. In fact, he became famous for dissing Big Star: "A few songs are good," he told me in 1992, "but many are real clunkers… People say Big Star made some of the best rock'n'roll albums ever. And I say they're wrong."
When he next attempted to record, often late at night (because it was cheaper) and tanked up, Chilton went back to the mutant roots fusion of his still-unreleased solo album, but set about deconstructing the songs to reflect the studio atmosphere, as Big Star's incredible potential had dissolved into public indifference and zero prospects. Yet the result was extraordinary, like a haunting masterclass in the art of falling apart: the rockers were sloppy, the ballads morose and dank, but it all cast an uncanny spell, and some of the songwriting was inspired. 4AD label founder Ivo Watts-Russell, whose This Mortal Coil project covered 'Kangaroo' and 'Holocaust' in 1986, cited Leonard Cohen's Songs Of Love And Hate, Nick Cave's The Boatman's Call, Lou Reed's Berlin or Nick Drake's Pink Moon as similar examples of records with a "rarefied air" and a "consistency of emotion."
Still, in 1975, faced with the likes of eerie death-rattle 'Holocaust' ("You're a wasted face / You're a sad-eyed lie / You're a holocaust" is one way to refer to your lover), it's no surprise that no record licensee or distributor would go near the record (by now, Ardent had no external funding). It wasn't punk and new wave had made edginess fashionable, and seeing new independent labels spring up, PVC and Aura (US and UK respectively) released the third Big Star album (it was felt the band name provided some sense of continuity) in 1978. The US and UK versions chose different tracks, but the first CD reissue collected all of the tracks, and added more, ending up with 19 tracks.
---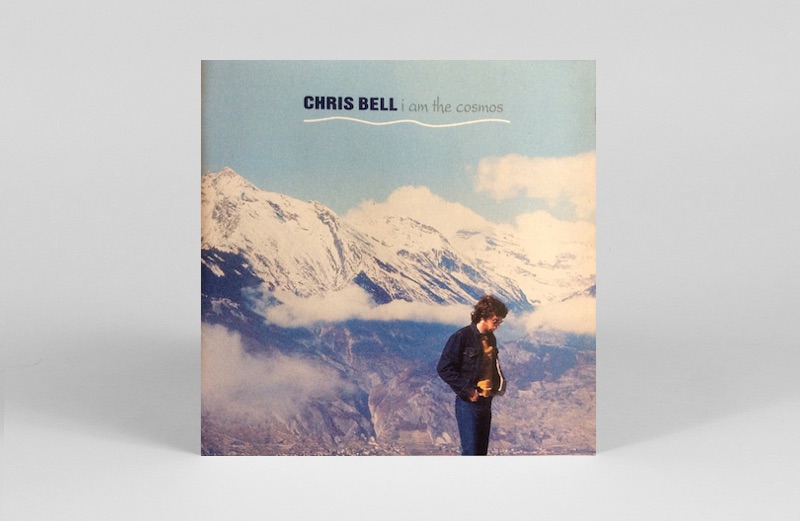 Chris Bell
'You And Your Sister' from I Am The Cosmos
(Rykodisc, recorded 1975-76, released 1992)
1978 was a pivotal Big Star year, not just because of Third but for a repressing of #1 Record and Radio City as a two-fer package, and for Chris Bell's death, driving his car off the road not long after releasing his single 'I Am The Cosmos' on the independent label Car. Bell had been hospitalised with depression after leaving Big Star, but managed to record both at Ardent and in Europe (funded by his brother). But after the one single, Bell's death mothballed the rest.
1992 was another pivotal year, as Rykodisc released Big Star Live, Third/Sister Lovers and Bell's sessions. 'I Am The Cosmos' itself was a fantastic, Phil Spector-style booming take on Big Star, but the 1978 single's B-side 'You And Your Sister' is the best ballad that Bell ever wrote (and featured Chilton on harmonies). A year before the Big Star/Bell records were released, both tracks had been covered on This Mortal Coil's Blood album, but few knew about its writer, or that he had recoded an entire album's worth, with a nervy, stressed mood to match Chilton's (drugs, depression, fervent born-again Christianity and suppressed homosexuality – not a great combination). Chilton, meanwhile, was slipping further into psychodynamic chaos with his 1979 solo album Like Flies On Sherbert – which he rated far more than Big Star.
---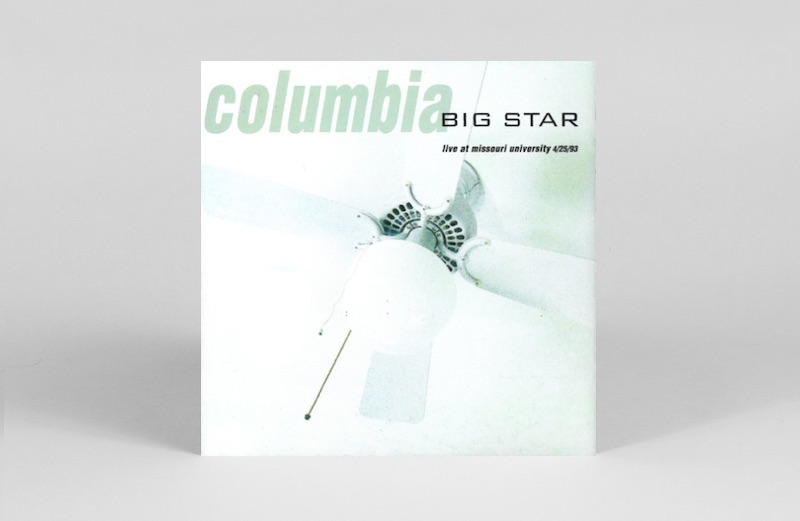 Big Star
'Ballad Of El Goodo' from Columbia: Live at Missouri University
(BMG Music, 1993)
By the mid-eighties, Chilton had got free of drugs and drink, and was busty making nifty bluesy R&B in a trio format. Meanwhile, Big Star's reputation grew, via accolades – not just R.E.M. but a Bangles cover of 'September Gurls' (on their triple platinum album Different Light) in 1986, and The Replacements' album track 'Alex Chilton' (from Pleased To Meet Me) in 1987.
In 1992, The Posies released a single covering Big Star's 'Feel' and Bell's 'I Am the Cosmos', and in 1993, Posies members Jon Auer and Ken Stringfellow joined Chilton and Stephens in a reformed Big Star, just as The Velvet Underground were reforming. A live album of the Big Star tour was released in 1993: it was great to hear the songs, but in the cold light of day, the modern, burnished twin-guitar format crushed some of the personality of old, though the ballads, such as the new version of #1 Record's sublime 'Ballad Of El Goodo', is perfect either way.
---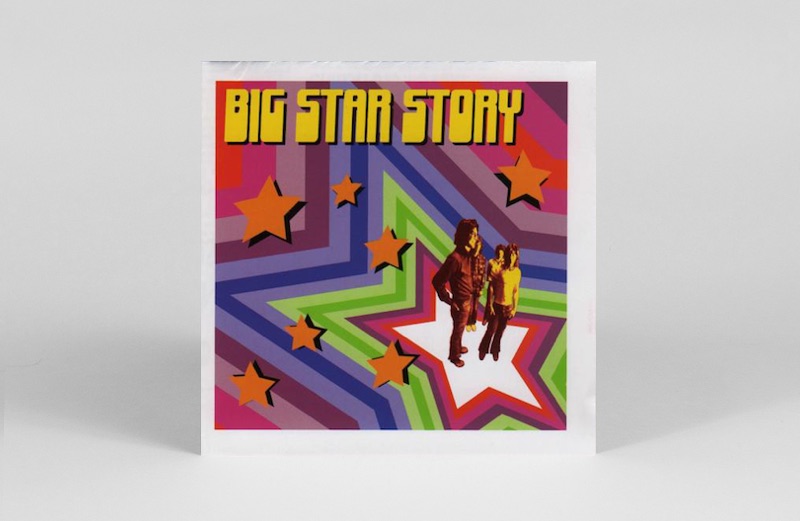 Big Star
'Motel Blues' from Big Star Story
(Rykodisc, 2003)
Post-reunion, the compilations started arriving: Biggest (1994), The Best Of (1999, but only drawing from the first two albums), and Big Star Story (2003), which included a fold-out family tree that provided context of the band's influences and those they influenced, but the track selection was less helpful. Sure, they're part of the 'story', likewise both sides of the Chris Bell single, both included, but four band classics were in less-classic 1970s live versions, and two live covers from the seventies – T. Rex's 'Baby Strange' (taken from the Columbia live album) should have made way for a much better band original.
Still, the seventies (Chilton solo) live version of Loudon Wainwright III's 'Motel Blues' is great, nailing Chilton's jaded mindset, from the view of the lonely, frustrated touring musician. The brand new Chilton-penned 'Hot Thing' that closed Big Star Story, recalling a Box Tops leftover with little redeeming quality, showed he was just as jaded about reprising the power-pop brilliance of Big Star's glory days.
---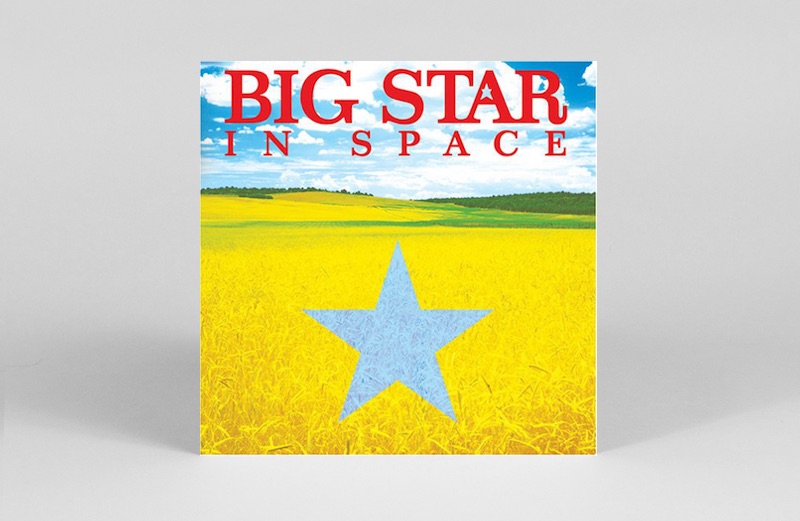 Big Star
'Lady Sweet' from In Space
(DBK Works, 2005)
A new Big Star album was always a possibility, but it still took Chilton 12 years after the first reformed show to commit, and unsurprisingly the parts of In Space that sound like classic Big Star were written by the Posies guys, among them 'Lady Sweet'. Chilton was still in sub-Box Tops R&B territory, from the occasionally dire ('Love Revolution') to the occasionally inspired (a groovy cover of The Olympics' 'Mine Exclusively').
---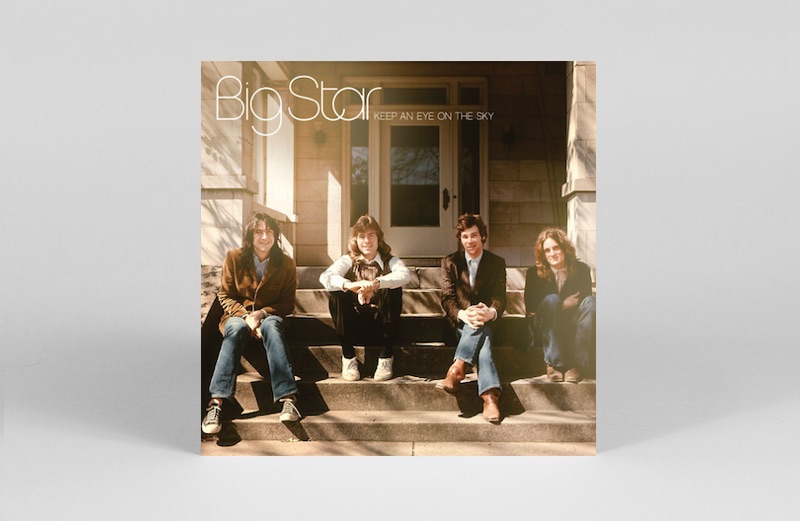 Big Star
'She's A Mover' from Keep An Eye On The Sky
(Rhino, 2009)
After the reissues and compilations, the inevitable box set. Of the 98 tracks, 55 were unreleased, comprising demos, alternate takes and live performances culled from three shows at Lafayette's Music Room, supporting the Philly-soul troupe Archie Bell & The Drells, whose audience must have looked stone-faced at the sight of three long-haired white rockers.
Still, these are the only official Big Star live recordings with Andy Hummel present, and playing more #1 Record tracks than the other live records, and two Bell songs that the band only ever demoed with him ('I Got Kinda Lost' and 'There Was A Light', both re-recorded for his own album). Which makes it the best Big Star live session, especially the killer version of Radio City's 'She's A Mover'.
Though Chilton died – suddenly, of a heart attack – and then Hummel (from cancer) in 2010, the legend grew: 2012 film documentary Big Star: Nothing Can Hurt Me (and accompanying soundtrack), and 2016's CD box Complete Third (adding another 28 unreleased demos, which was later split into three vinyl – Demos, the double Roughs To Mixes and then Final Masters. A new Best Of Big Star seems superfluous, but the selection is fantastic (though no 'Holocaust' or 'Kangeroo'), and features singles mixes of six tracks (including a re-recorded 'In The Street'). If you need a primer, it's a good way to start.