Published on
November 15, 2016
Category
Features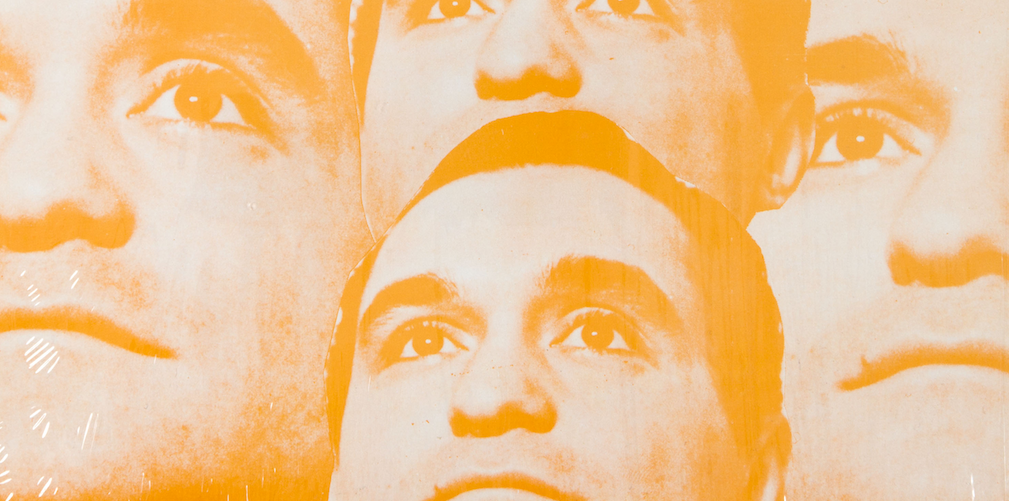 Contemporary of William S. Burroughs, lover to Andy Warhol and enabler of some of New York's most important counter-culture statements, John Giorno was a poet who preferred to elevate others ahead of himself.
Not so, at The Infinite Mix, where Giorno takes centre stage in Ugo Rondinone's superb film Thanx 4 Nothing. With the show entering its final weeks, we look at Giorno's contribution through five crucial records, featuring the likes of Laurie Anderson, Robert Rauschenberg, Alan Ginsberg, John Cage and Glenn Branca.
---
Words: Chris May
---
In the 1960s, when he was among the inner circle at Andy Warhol's Factory in New York, the poet John Giorno's activities were akin to those of John "Hoppy" Hopkins inside London's contemporaneous counterculture. Like Hopkins, Giorno was an innovatory creative artist in his own right and, just as importantly, was also a catalytic influence on the work of others. Giorno spent more time enabling the careers of his friends than he did boosting himself, and put much of his energy into organising inter-disciplinary events combining literature, music, film, sculpture and the graphic arts. Like Hopkins, too, by the end of the decade, political action had become a major focus of Giorno's activities, who campaigned against the Vietnam War, for gay liberation and for equal rights for African Americans.
In the early 1960s, Giorno and Warhol were lovers, and in 1964 Giorno was the subject of Warhol's Sleep, a five-and-a-half hour "anti-film," as Warhol described it, consisting of unedited footage of Giorno apparently asleep. Though too young to be part of the first wave of Beat poets, Giorno was a close friend and collaborator of William Burroughs from the late 1960s onwards. He was with Burroughs the night Burroughs died in 1997. Giorno himself is still going strong.
Among Giorno's audience-building initiatives for poetry was the launch in 1967 of Dial-A-Poem, a project which made poetry available over the telephone, through readings recorded by Giorno and his friends, and which continued into the 1970s. Some of the tapes were collected on LPs released on Giorno's not-for-profit Giorno Poetry Systems (GPS) label. Readers included Burroughs, Allen Ginsberg, Gregory Corso, Timothy Leary, Patti Smith, John Cage, Frank Zappa, Philip Glass, Laurie Anderson, the painter Robert Rauschenberg, the choreographers Trisha Brown and Twyla Tharp, and the photographer Robert Mapplethorpe. Another initiative was the poetry slam. While there was no single founder of the movement, which did not acquire its name until the 1980s, Giorno was one its progenitors in the early 1970s, when he and Burroughs gave readings together in rock clubs.
Giorno's interest in rock music, both for its own sake and as a vehicle with which to introduce poetry to a wider audience, blossomed in the 1980s. In 1982, he formed the John Giorno Band, with which he performed on and off for eight years. The original line-up consisted of percussionist David van Tieghem (Laurie Anderson, Steve Reich, David Byrne), guitarist Pat Irwin (Raybeats) and bassist Philippe Hagen (Del-Byzanteens), and which debuted on disc with Who You Staring At? (GPS, 1982). In 1984, Giorno teamed up with Lenny Kaye, previously lead guitarist with the Patti Smith Group, to produce I've Got A Right (GPS), the only album recorded by the Lenny Kaye Connection.
Giorno preferred to share his albums with other artists, to whom he usually gave the first side of the disc and whose names were placed in front of his on the sleeve. Here are five particular delights, each of them as enjoyable for the contributions of its co-stars as it is for those of Giorno himself….
---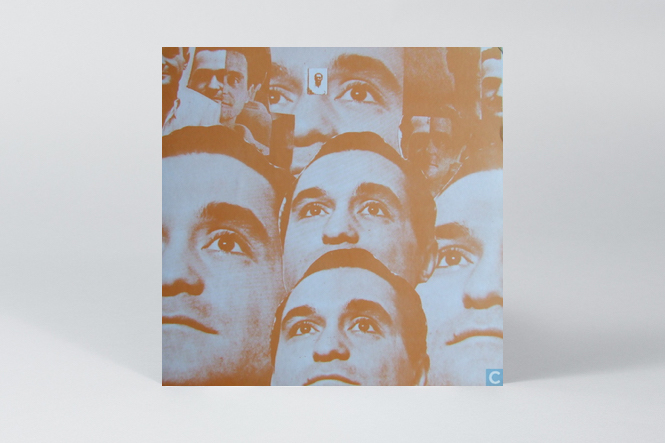 John Giorno
Raspberry / Pornographic Poem
(Intravenus Mind LP, 1967)
Giorno's first album, self-released in an edition of 700 copies, features a dozen or so fellow luminaries from the New York avant-garde. Among these are Robert Rauschenberg, Trisha Brown and the poet and singer Patty Mucha, who had been a member of the pre-Velvet Underground art-rock band The Druds along with Andy Warhol, on occasional vocals, and La Monte Young, on saxophone. When the disc was released, Mucha was married to sculptor Claes Oldenburg and is billed as Patti Oldenberg. The guest readers share the mic with Giorno on two side-long poems including 'Pornographic Poem,' a 19-minute description of group-sex parties told in the most graphic language imaginable. How Giorno and the other readers managed to avoid prosecution is remarkable but, presumably, nobody from the police or the District Attorney's office heard the disc.
---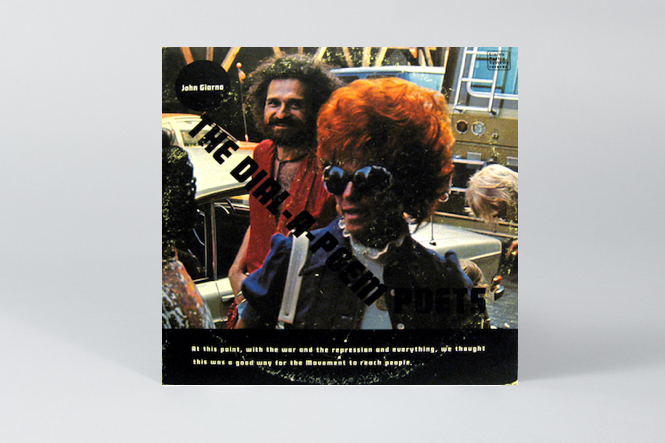 Various
The Dial-A-Poem Poets
(Giorno Poetry Systems 2xLP, 1972)
The first of several releases documenting Giorno's dial-a-poem project. The album was released at the height of protest against the Vietnam war and of confrontation between the US establishment and radical domestic organisations such as the Yippies and the Black Panthers. Running along the bottom of the front cover is the message: "At this point, with the war and the repression and everything, we thought this was a good way for the Movement to reach the people." Along with Giorno, featured voices, most of them reading their own words, include Allen Ginsberg, John Cage, Brion Gysin, Bobby Seale and Kathleen Cleaver of the Black Panthers, and John Sinclair, manager of the MC5 and co-founder of the White Panthers. Another album in the dial-a-poem series worth looking out for is Disconnected (GPS, 1974).
---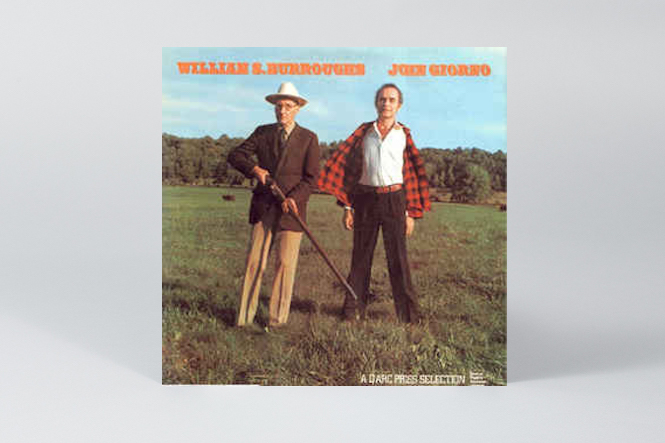 William S. Burroughs / John Giorno
William S. Burroughs / John Giorno
(Giorno Poetry Systems 2xLP, 1975)
As collectable a Burroughs artefact as it is a Giorno one. On the first LP, Burroughs reads satisfyingly lengthy extracts from The Wild Boys, Junkie, Naked Lunch and an early draft of Cities of the Red Night, which was not published until 1981. On the second LP, Giorno reads three signature poems: 'Suicide Sutra,' 'Eating Human Meat' and 'Subduing Demons in America.' The material featured regularly in the performances Giorno and Burroughs gave in rock venues in the early 1970s.
---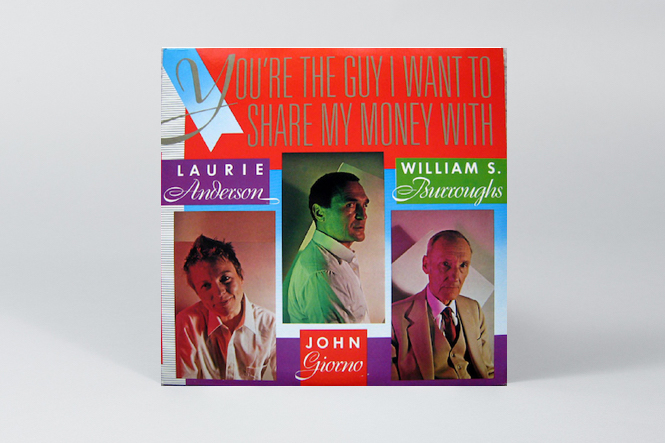 Laurie Anderson / John Giorno / William S. Burroughs
You're The Guy I Want To Share My Money With
(Giorno Poetry Systems 2xLP, 1981)
Another double album as collectable for its co-stars as it is for Giorno. Anderson, Burroughs and Giorno take one side each, split the fourth between them and team up for an inner-sleeve photocall, where they mug for the camera as a walking-stick wielding song and dance trio. Giorno's side is mostly taken up with his celebrated 'I Don't Want It, I Don't Need It and You Cheated me Out of It.' Anderson overdubs synthesiser, organ, violin, marimba and percussion on her tracks. Giorno and Burroughs' tracks are voice only.
---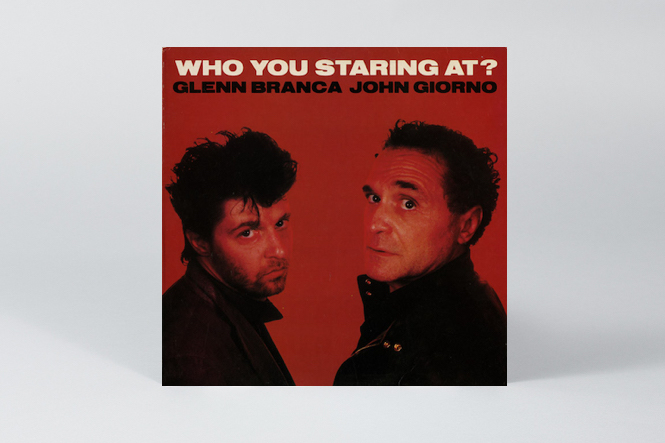 Glenn Branca / John Giorno
Who You Staring At?
(Giorno Poetry Systems LP, 1982)
Side one of this disc is a recording of Glenn Branca's score for choreographer Twyla Tharp's Music for the Dance Bad Smells, played by Sonic Youth co-founders Lee Ranaldo and Thurston Moore. Side two presents the original line-up of the John Giorno Band. The same line-up, without bassist Philippe Hagen, also feature on another 1982 GPS album, Life Is a Killer, whose other contributors include Ornette Coleman Prime Time members Denardo Coleman (drums) and Jamaaladeen Tacuma (bass) backing up singer Jayne Cortez, and saxophonist David Murray accompanying poet Amiri Baraka. In 1985, the John Giorno Band was featured on the GPS compilation album A Diamond Hidden in the Mouth of a Corpse, which also included tracks by Hüsker Dü, Sonic Youth, Cabaret Voltaire and Diamanda Galás.