Published on
February 12, 2014
Category
Features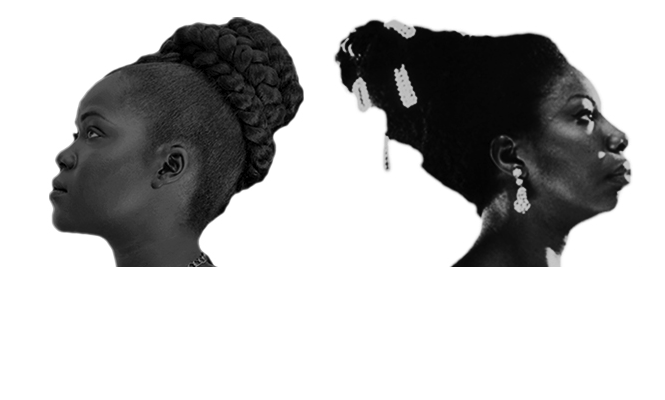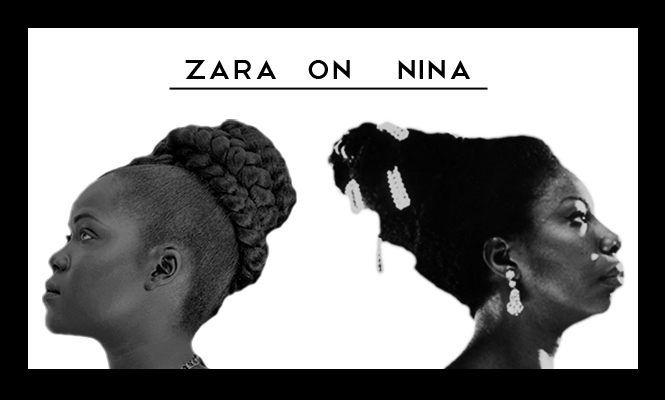 Influences is a new feature series in which we ask a contemporary recording artist to discuss a particularly influential or inspirational figure from the world of music. First up, vocalist Zara McFarlane shares her love for the legendary Nina Simone.
At points during our short telephone conversation I get the feeling that Zara McFarlane is more comfortable talking about Nina Simone that she is with talking about herself. The increased interested in her second album If You Knew Her on Gilles Peterson's Brownswood Recordings seems to have taken the young jazz vocalist somewhat by surprise, and there is a charming openness about her answers. "I think of myself as a singer and a musician and jazz is the style that I love to sing," she says at one point, avoiding to be drawn on the pressures of jazz music's tendency towards canonisation. After all, being labelled as this or that kind of jazz musician was something that also infuriated her mentor the most.
As such, Zara McFarlane still talks about Nina Simone as a fan, and in some sense, a student of her work. There's Nina's voice – an entry point for most people – whose subtle imperfections first captured Zara's imagination, and then there's Nina's piano playing – often overshadowed to Simone's infinite frustration – which continues to offer her rhythmic inspiration. In this short interview, she talks eloquently about her developing relationship with the music of Nina Simone, using it as a starting point to talk about her own recording career, which is now entering a new phase.
---
What was your first encounter with Nina's music?
I think I'd heard of her, maybe even from an advert originally… In fact it was in a movie. The song that I remember really wanting to know when I heard it in the movie was 'Wild As The Wind' and I actually thought she was a man, I remember thinking that.
And I was trying to find out where to find the song and who sang it and then I discovered it was her. I bought a compilation album by her and discovered that there were other songs on there that I'd already heard before. She sounds quite different sometimes in some of her recordings, but what it is that attracted me to her voice was the tone. It is very unique and emotional and that's what I really listen to in other vocalists, how the tone is maybe tender or heart-wrenching as opposed to perfect.
In that sense Nina Simone is perhaps harder to access than other vocalists like Ella Fitzgerald…
I didn't really listen to Ella Fitzgerald for a long time. I knew who she was and I knew her voice, but, this must sound awful, I didn't really enjoy listening to her voice for a long time, until I began to appreciate what she could do as a vocalist and appreciate that she is so perfect. I don't really enjoy listening to a voice that is perfect.
Were you already heavily involved in singing by the time you discovered Nina Simone?
Yeah, I started singing in front of people to perform from the age of about eleven, but I was probably singing for fun at home or at church before that. I started writing songs when I was eleven, so at that age I then asked at school if I could maybe sing in school concerts the songs that I'd written.
It's interesting you mention singing in church because Nina's music is so rooted in that spiritual, bluesy, gospel sound. Did that environment have an influence on you too?
Maybe to a degree. I went to church when I was very small and then again around the age of twelve wanting to get more involved in the music actually, and I actually started writing songs at church as well, which I used to call my God Songs, so I would write songs and sing them in church.
Nina is at her most awesome for me when she is being confrontational and politics were always inextricable from the form of the songs she would sing and the nature of her performances.
She's a strange one for me because she didn't write a lot of the songs that she's famous for, but when she performed them she sounds like she wrote them. She re-interprets them to put it that way, but they do become very unique to her.
And so I still get that feeling from her even on those songs that weren't political and didn't have an agenda in that way. A lot of her songs that I really like are instrumentals, and even away from the voice, she's still so powerful in the way she takes a listener on a journey. So for me it's not just even about voice, or about melody or about musicianship. Whether she's singing or playing piano she's taking you on a journey and telling stories through the music, regardless if she's using lyrics or not. I feel like even in her instrumental pieces that what I find really inspiring about her.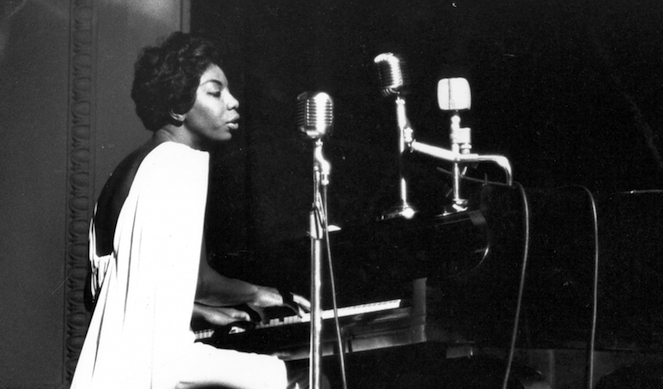 Very few people maybe pick up on the fact that she was such a talented pianist because of the power of her voice.
Yeah, I've read a couple of her biographies and I think that was one thing that she was quite annoyed about, that people didn't see her as a musician, and actually as a classical musician, because she was trained as a classical musician from a young age. People never really praised her for that and I think she was quite bitter about that towards the end.
She was quite erratic anyway, so sometimes she'd be so happy that people praised her as being someone that transcends different genres and at other times she'd be so annoyed and upset that people didn't see her as being a classical musician.
I think I'd agree with those people that said she transcended genres, because there's so much folk and even pop in her sound. They are elements that are also audible in your new album, particularly on tracks like 'Plain Gold Ring'…
That is her song, well she didn't write it, but that's a cover of hers.
How often do you go back to listen to Nina Simone and how do you think your relationship with her music has changed and developed over time?
I don't listen to her as much now, but I definitely do listen to her from time to time and actually I'm learning a lot more about her. I'm actually learning new material that she's done, from other people that are recommending different things to some obscure albums that other DJs that I've met have got of hers, so it's still growing my relationship. She did so much recording, there's a heck of a lot of material of hers out there, as well as the live recordings which are a whole different kettle of fish, I'm constantly learning.
Can you put your finger on one or two favourites?
'Wild Is The Wind' is one of my favourites, 'Plain Gold Ring' is one of my favourites, 'He Needs Me is' another. 'African Mailman'… loads.
Jazz is a genre that perhaps more than others feels the weight of tradition in history. Do you think of yourself as related to that lineage of incredible jazz vocalists like Nina Simone?
I've never thought about myself in that way. I don't know, I think with this album there's been much more interest in it but I've mainly been in a world of live music, not really recorded music. And then to get to the point of people talking about you and analyzing your music in that way is something very new, so I don't really think about myself in that way, I think of myself as a singer and a musician and jazz is the style that I love to sing because of the live element to it.
How would you describe the music of Nina Simone to someone who isn't a fan?
It's a hard one actually because a lot Nina Simone is someone that a lot of the singers of today are influenced by. So someone like Laura Mvula is someone who has a strong affinity with her music and it's interesting what [different elements] we hear in her. Laura Mvula, in her music you hear the more percussive, rhythmical side like 'Sinner Man', but I think what I really pay attention to is the folky, more stripped down side and the bare instrumentation.
Like Nina, your record is a mixture of your own compositions and covers. You talked about Nina covering a lot of tracks and making them sound like her own, so I wondering how you approach a track like Police And Thieves, which is so well known in its own right?
It's weird, because I didn't sit down and consciously think 'Hmm which song shall I cover' in that way. With that particular song I absolutely love that song and the melody is amazing. I just remembering having this random idea of the rhythms I could hear underneath the melody in my version of that song.
Personally, I think it's important that if you're going to do one [a cover] you should try and do it differently, but the only problem with that is, especially with a song like Police & Thieves which is so well known, is whether people will like it or not. But I think when you hear something strongly in your head and you make it actually happen, once you get some feedback you can tell where it's kind of sitting. I was very lucky with that one people seem to be quite positive about it.
---
Zara McFarlane's new album's If You Knew Her is out now on vinyl via Brownswood Recordings.