The Brooklyn institution celebrates a century of 7″s by picking a selection of personal favourites.
A label that has helped define a contemporary funk and soul sensibility, it's hard to believe Daptone has existed for fewer than twenty years.
Founded by Neal Sugarman and Bosco Mann (aka Gabriel Roth) in 2001 out of Mann's now defunct Bosco Records, Daptone and its Dap-Kings house band (fronted by Mann) formed the backbone for a 21st century classic soul revival spearheaded by the late, great vocalist Sharon Jones.
Taking Stax and Motown as inspiration, Daptone has been a family affair from the off, bringing in artists to record alongside The Dap-Kings, The Sugarman 3, and the Menahan Street Band. In spotting talent, young and old, the label helped bring "the screaming eagle of soul" Charles Bradley in from the cold, and provided journeyman singers like Lee Fields a new lease of life.
Reaching into gospel, jazz and afro-beat territory, it also offered a platform to contemporary instrumental outfits like Antibalas and The Budos Band. The label has since built an all-analogue studio – Daptone's House of Soul – in which much of the label's releases were laid down.
To mark the 100th 45 released on the label since 2001, founders Neal Sugarman and Bosco Mann have picked a selection of 7″s that have defined Daptone's prolific output.
---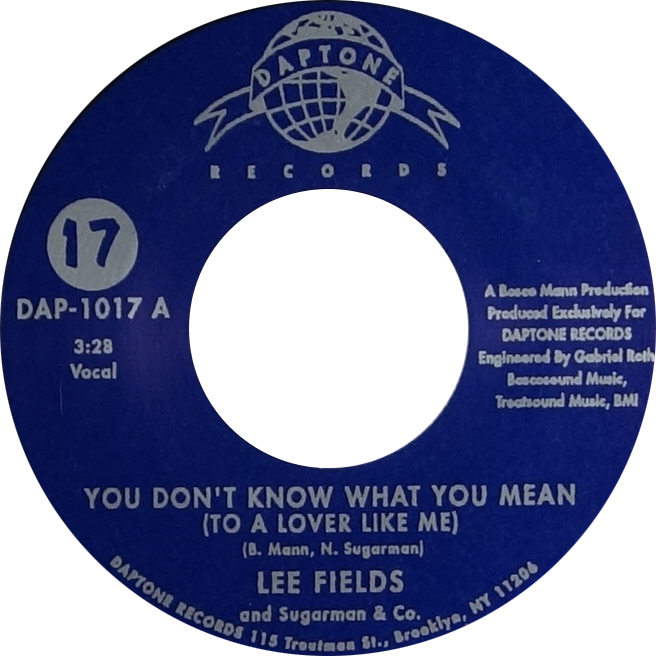 Lee Fields
'You Don't Know What You Mean' / 'Could Have Been'
(DAP-1017, 2004)
I wrote 'Could Have Been' for Lee almost twenty years ago, and I remember the writing being a bit painful, in a way that is usually good for music. However, there really wasn't anything that brilliant on the page. It wasn't until the night Lee came into the studio when all that changed.
I remember listening back to a pass of the bridge and Lee telling me he thought he could hit that entrance with more feeling. I was very hesitant to record over what was there (there is no "undo" button on the tape machine,) but he insisted, so I punched back in. The bridge dropped and he didn't sing. I almost hit stop because I thought he missed it, but then he drops in with "In another life…" like two or three backbeats later than we had it originally.
The effect was so intense, and he kept taking it up until he hits this unbelievable "ohhh" coming down over the horns back into the verse. I had chills on my back that day in the studio, and I still do when I hear him singing it today. – BM
---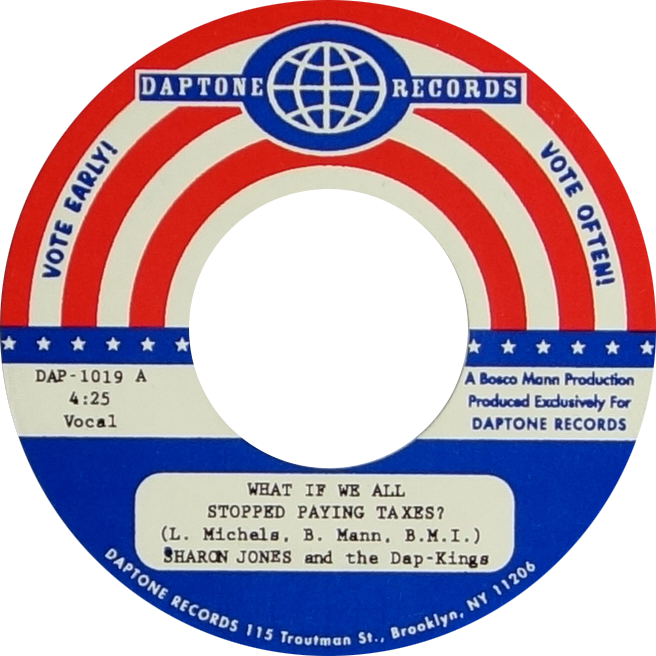 Sharon Jones & The Dap-Kings
'What If We All Stop Paying Taxes' / 'This Land Is Your Land'
(DAP-1019, 2004)
'What If We All Stop Paying Taxes' was not only such an exciting track to record, but it also became a great part of Sharon's live set for a while. This was released while George W. Bush was in office, and now, over 10 years later, the message of the song is as relevant as ever. – NS
---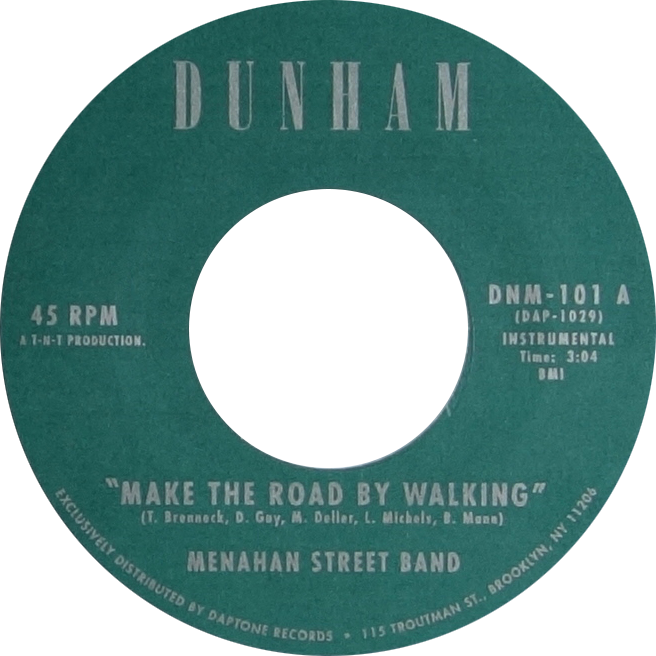 Menahan Street Band
'Make The Road By Walking' / 'Karina'
(DNM-101, 2006)
'Make The Road By Walking' was the very first single by The Menahan Street Band and the start of Tom Brennick's amazing career as a producer. Tom went on to deliver amazing records to Daptone over the years, including the Charles Bradley classic 'No Time For Dreaming'. – NS
---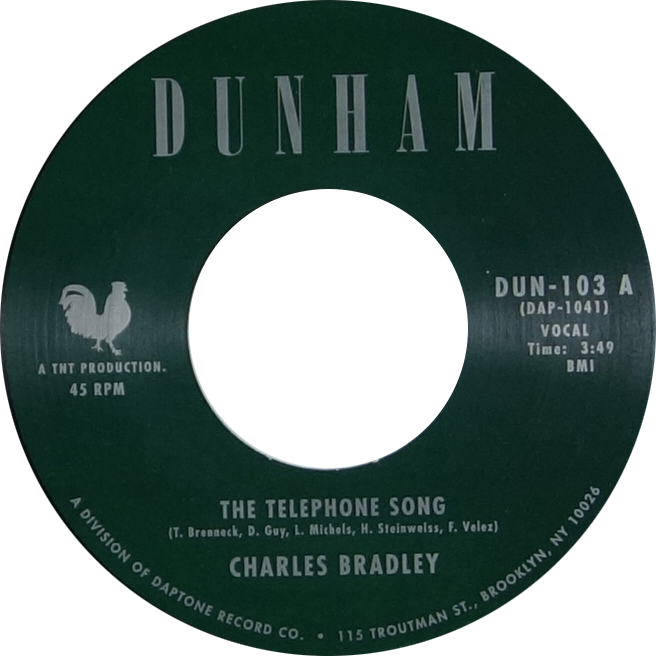 Charles Bradley / Menahan Street Band
'Telephone Song' / 'Tired Of Fighting'
(DAP-1041, 2008)
I always thought 'Telephone Song' was the most cold-blooded cut of all Charles' stuff. The phone call in the intro is classic and sets up one of Menahan Street Band's baddest tracks. It is Charles at his rawest. I know 'The World' was a bigger hit, but this one always gets me. – BM
---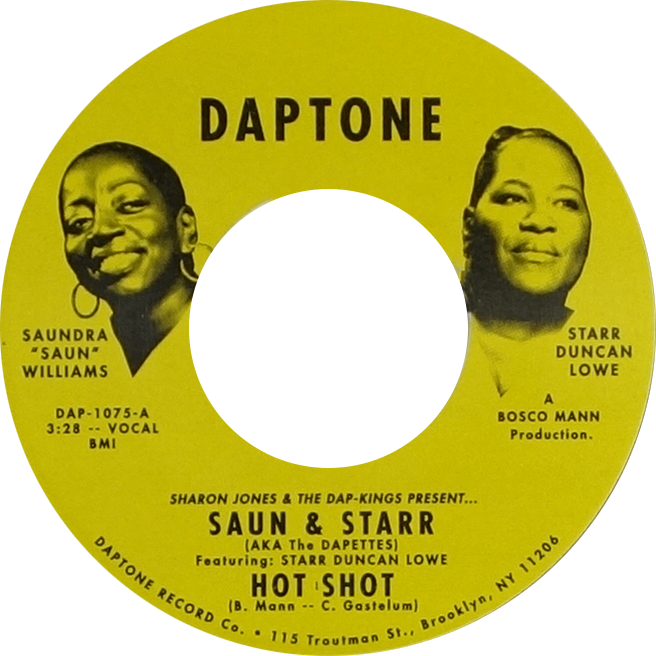 Saun & Starr
'Hot Shot' / 'Gonna Make Time'
(DAP-1075, 2014)
'Hot Shot' features the Dap-Kings backing Sharon Jones' long-time friends and back-up singers Saundra Williams & Starr Duncan-Low. This is one of those records that just came together and sounds like it has always been there. – NS
---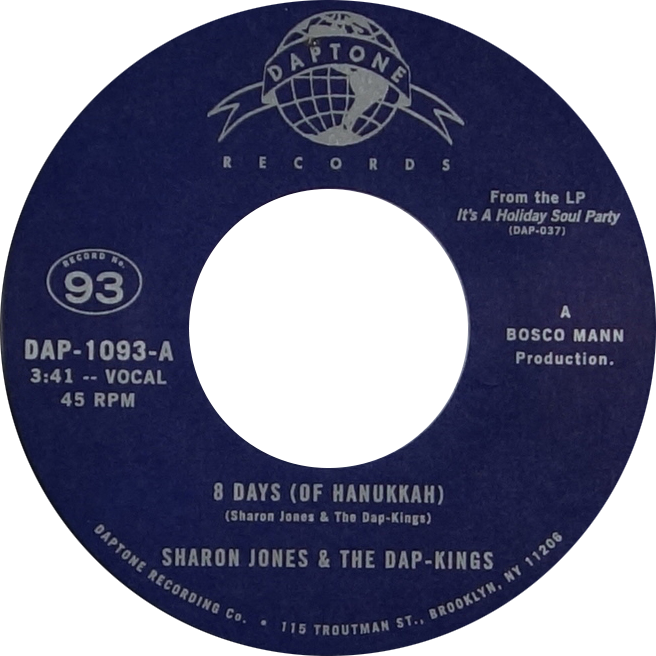 Sharon Jones & the Dap-Kings
'8 Days (Of Hanukkah)' / 'What Does Hanukkah Mean To You?'
DAP-1093, 2015)
This is one of my favourites because I remember how much fun it was to make. Sharon and the band all wrote the song together in the studio when we were working on the Holiday record. Sharon crushed it. We were dying in the studio hearing her sing about "five dollar checks from Great Grandma Sel…," a reference to my own grandma Selma, who Sharon knew and loved, and who is still with us at 99. (Unfortunately she stopped sending me checks for $5 shortly after hearing this song.)
All that aside, it's a stone groove with Joey and Sugarman locking together with a really cool guitar/sax line in the verses. On the flip side, Sharon asks, "Hey, everybody, Now that you know what Hanukkah means to us, What does it means to you?" and then leaves the verses open for you to fill in at home. – BM
---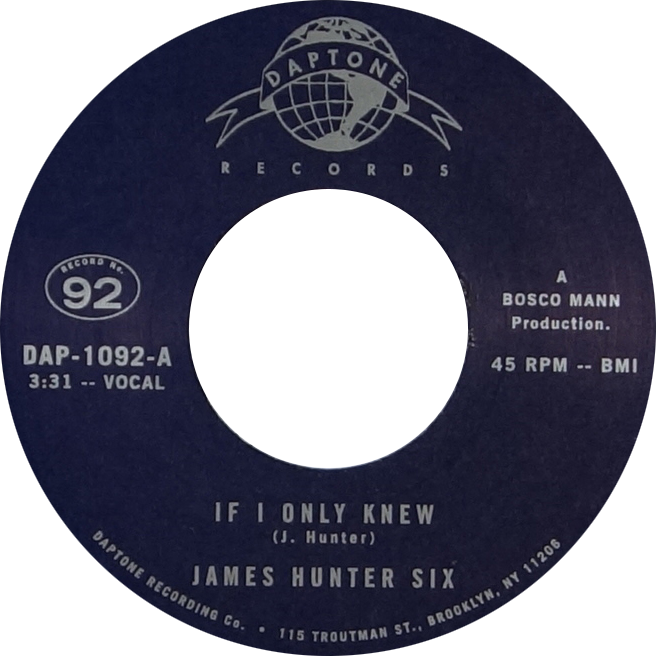 James Hunter Six
'If I Only Knew' / 'Heartbreak'
(DAP-1092, 2015)
UK soul singer James Hunter was a more recent signing to Daptone. This song 'Heartbreak' really shows what a great singer he is, and although he is doing well, I felt he should be a household name. I believe you can hear that in this record. – NS
---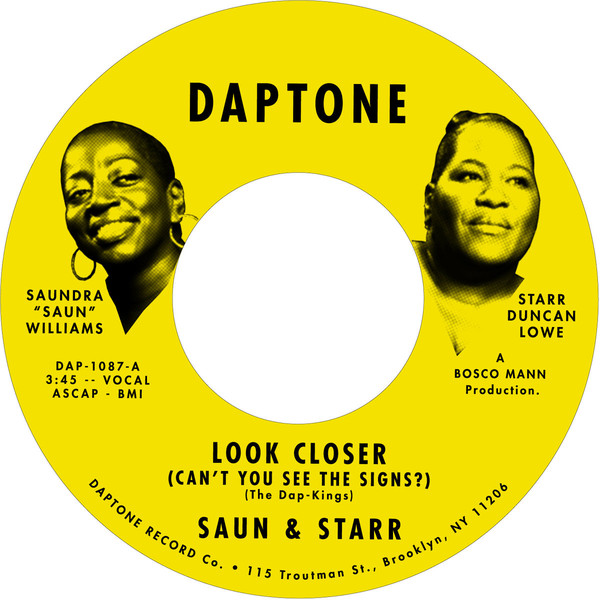 Saun & Starr
'Look Closer (Can't You See The Signs?)' / 'Blah Blah Blah Blah Blah Blah Blah'
(DAP-1088, 2015)
I always thought this should have been one of Daptone's biggest songs. The Dap-Kings are in top form, and the arrangement is nice and open. It's got such a great swing to it; I think it's the horns that really glue the whole rhythm together. The baseline is kind of crazy. I remember it being written by committee with every one telling me some other note or lick I had to squeeze together.
I'm also probably partial because Saun and Starr are two of my favourite people and they crush this tune. Hearing this song reminds me of being on stage behind them and watching that sisterly chemistry manifest into such a beautiful loving feeling in the entire venue. – BM
---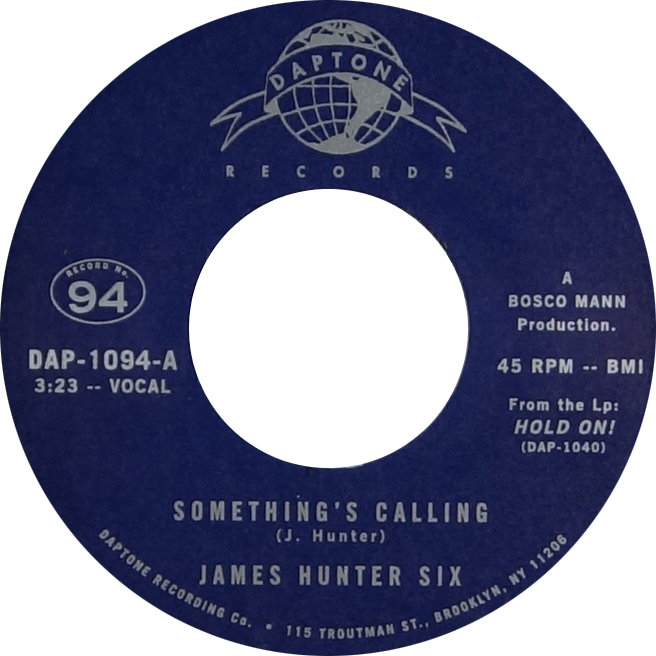 James Hunter's Six
'Something's Calling' / 'Talkin' 'Bout My Love'
(DAP-1094, 2016)
As far as I'm concerned, this track is James at his best. The melody, lyrics, and arrangement are so beautifully constructed and the performance is untouchable. I'm a sucker for a romantic rhumba. It's got everything — the brushes, the triangle, the backgrounds, and most importantly James' vocals in top form. – NS
---
Daptone's 100th 45 is available in both standard and picture disc editions. Click here for more info.