Published on
October 15, 2017
Category
Features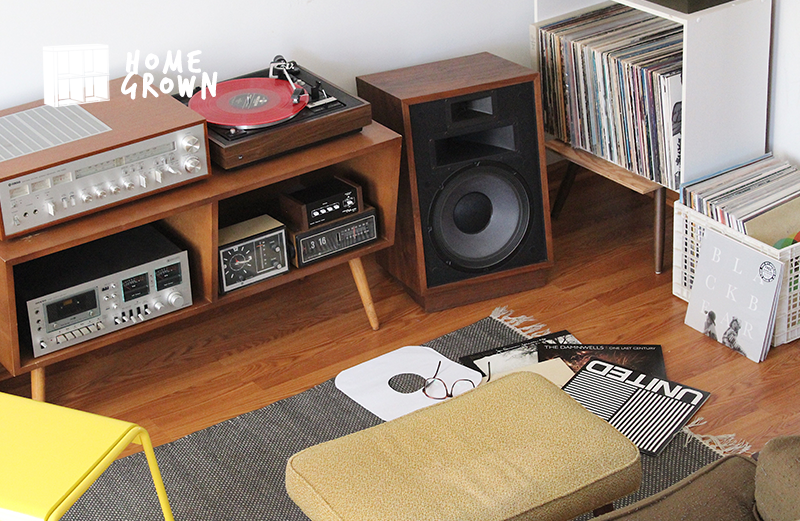 Because every record collection has a story.
Home Grown is our series profiling you lot and your excellent record collections. Taking our cue from the brilliant submissions to the #VFRecordCollections thread on Instagram, we want to share a little of your hard-earned love for vinyl with the world.
Each week, we'll be profiling a different collector from around the world and finding out what makes them tick. Want in? Send us a pic and a few words about your collection to social@thevinylfactory.com
---
Name: Meng Her
Location: Chicago, IL
# of records (approx.): 250
How long have you been collecting for? 4 years
What part of your set-up are you most proud of?
I'm proud of the whole shebang. I'd like to believe that I've come a long way since I started collecting records. I used to play my records on an old vintage beat-up suitcase record player. I had no idea what I was doing. My only other experience prior to that was my parents' all-in-one rack system back in the '90s.
After a few months of using the old suitcase record player, I wanted more. So I did some research on how to get better sound (thank you YouTube). My first small setup included an old Pioneer receiver I bought locally, Sony speakers from my brother, and a Phillips turntable I bought from the thrift store, not much to write home about.
After a few years of research, countless craigslist meet-ups, hundreds of thrift store visits/hunts, and many different receiver/amp/speaker/turntable combinations, I'm finally at a place where I can say I'm content. I'm happy. Am I done? Probably not.
I currently run a near mint vintage Yamaha CR-1020 stereo receiver that drives a pair of beautiful walnut Klipsch Heresy II's. I spin my records on a Dual 1237 turntable, and I play my tapes on an Onkyo TA-630D cassette deck.
What record(s) are you most proud of?
I'm most proud of owning records from the lesser well-known artists. Most often than not, we can all get our hands on the Dylan, the U2 and the Radioheads releases. But when a lesser-known artist in the mainstream world that I listen to presses their music onto vinyl, I'm like a little kid in a candy shop.
What does your record collection mean to you?
It means everything to me. Music is everything, it makes my world spin (no pun intended).