Published on
December 10, 2017
Category
Features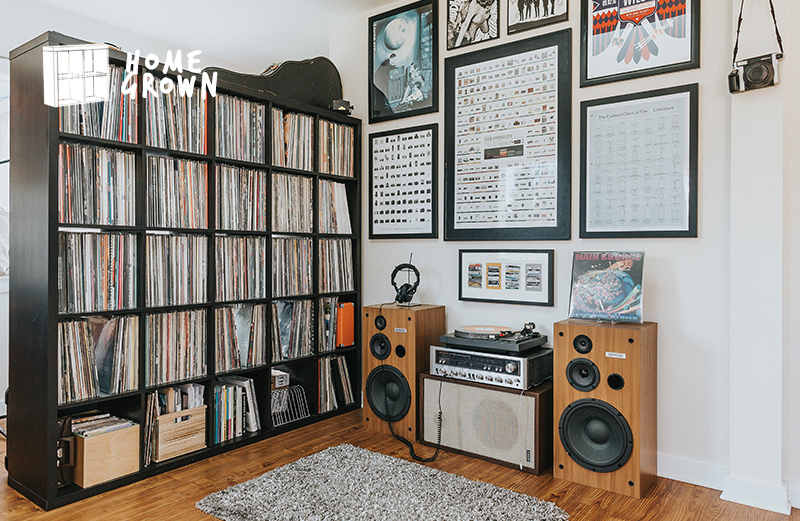 Because every record collection has a story.
Home Grown is our series profiling you lot and your excellent record collections. Taking our cue from the brilliant submissions to the #VFRecordCollections thread on Instagram, we want to share a little of your hard-earned love for vinyl with the world.
Each week, we'll be profiling a different collector from around the world and finding out what makes them tick. Want in? Send us a pic and a few words about your collection to social@thevinylfactory.com
---
Name: Ryan Cory
@ryan.cory // @vinylresurgence
Location: Seattle, WA
# of records (approx.): 1,000
How long have you been collecting for?
17 years. The first record I ever received was a gift from a high-school teacher called "Chern-Dawg". At the end of the 9th grade he gave me some original LPs that I still have to this day starting with The Who's The Kids Are Alright. I've been collecting ever since.
What part of your set-up are you most proud of?
I'm in love with my turntable, a Technics SL-1900. I acquired one, then bought a second on eBay back in 2010 for parts and a rebuild. (Still on the hunt for an un-cracked lid.) The tone arm and repeat settings are campy, yet smooth in action: you can repeat up to six times – or infinitely. It's also a great turntable to fall asleep to because it returns the needle without getting groove-locked. I've never seen another one around like it.
What record(s) are you most proud of?
The records I own that are autographed hold the best memories, especially the occasions where I've been lucky enough to snag an artist at a turning point in their evolving artistic careers.
I was also fortunate enough to photograph/document some work with Charles Bradley back in May, 2017. The rumours are true: the man wanted to hug the world. Charles signed a copy of Changes for me with a special message on the front cover, for my cousin, Eric – who's like a brother to me, and my favourite person to dig crates with.
That was seven months ago, and since then the world lost the great Charles Bradley. Eric's 30th birthday is this Christmas Eve, and he still doesn't know how long I've waited to gift this to him.
What does your record collection mean to you?
My collection tracks my evolving interests and expanding tastes. Many of these albums have intervened in my life when I was going through struggles and successes. I also enjoy sharing music that's meant something to me at particular junctions of my life. I love even more if I can gift music to people to uplift them. I'm thankful for these artists, and look forward to how seeing how melody will influence my personal well-being for years to come.