Published on
May 28, 2017
Category
Features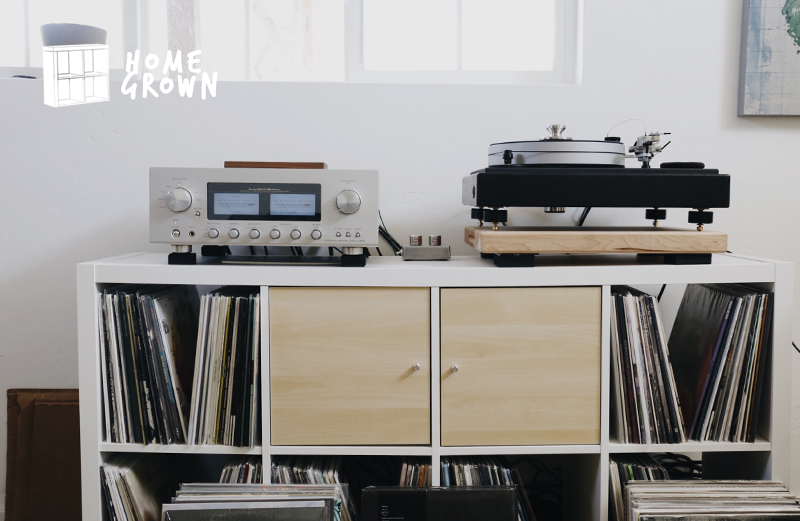 Because every record collection has a story.
Home Grown is our series profiling you lot and your excellent record collections. Taking our cue from the brilliant submissions to the #VFRecordCollections thread on Instagram, we want to share a little of your hard-earned love for vinyl with the world.
Each week, we'll be profiling a different collector from around the world and finding out what makes them tick. Want in? Send us a pic and a few words about your collection to social@thevinylfactory.com.
---
Name: Asher Seevinck
Location: Utah, USA
Size of collection (approx.): 600
How long have you been collecting for? 3 years
What part of your set-up are you most proud of?
I know the right answer is my speakers (Harbeth C7es3), but I'm probably most proud of my room. A system can only be so good in an OK room and it seems rare in this hobby to have a room that both sounds AND looks good. I'm really happy to have one that is both.
What record(s) are you most proud of?
Everything I own from the Sonic Pieces label – the packaging and the music is all on another level. I'm also really proud of my Wu Lyf – Go Tell Fire To The Mountain records. Like I mentioned earlier, I've only been collecting for three years, and by the time I got into the hobby that record – one of my favorites – was already out of print. I thought I'd never own it without paying $150+ for it, but luckily I've found two brand new sealed copies at regular retail ($18 and $21) at different shops during my travels.
What does your record collection mean to you?
Music has always been a huge part of my life. I remember listening to the same CD hundreds of times, but then as music became much more accessible, I started listening to much more music, but each album just a couple of times or so. My collection functions as both a time capsule of past and present favorites but also a return to form. A return to listening to albums as a whole and as a much more complete experience.