Published on
June 10, 2017
Category
Features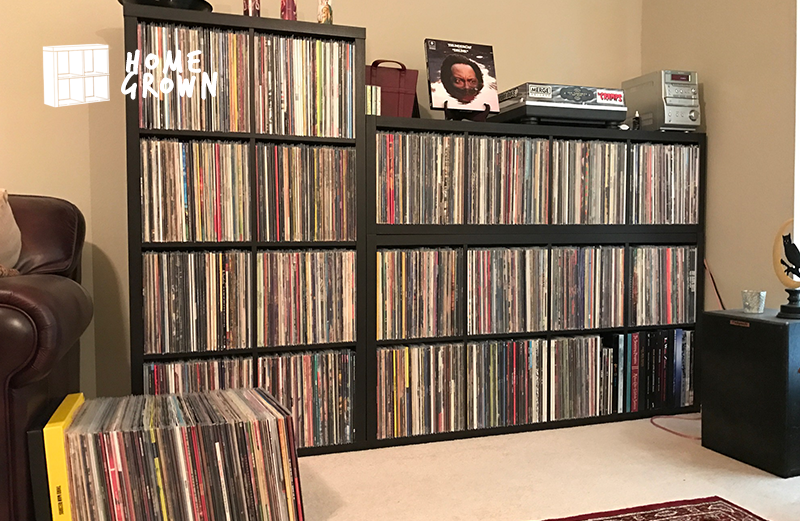 Because every record collection has a story.
Home Grown is our series profiling you lot and your excellent record collections. Taking our cue from the brilliant submissions to the #VFRecordCollections thread on Instagram, we want to share a little of your hard-earned love for vinyl with the world.
Each week, we'll be profiling a different collector from around the world and finding out what makes them tick. Want in? Send us a pic and a few words about your collection to [email protected].
---
Name: Matt Wofford
Location: Austin, Texas
Size of collection (approx.): 1,450
How long have you been collecting for? About 5 years since I started getting vinyl again.
What part of your set-up are you most proud of?
I love my turntable. It's an Audio Technica AT-LP120. It's not the highest end turntable, but its such a steady machine.
What record(s) are you most proud of?
I have quite a few original copies of the '80s punk records I grew up with. First press Social Distortion – Mommies Little Monster, 45 Grave – Sleep In Safety and Bad Religion – Back To The Known EP. I'm also almost done with the full David Bowie discography.
What does your record collection mean to you?
It means everything to me. I've been a music fan and a musician since my dad brought home records like Uriah Heap and Van Halen in the '70s. I've collected music for most of my life and my record collection is like a living document of the things I love.