Published on
December 22, 2017
Category
Features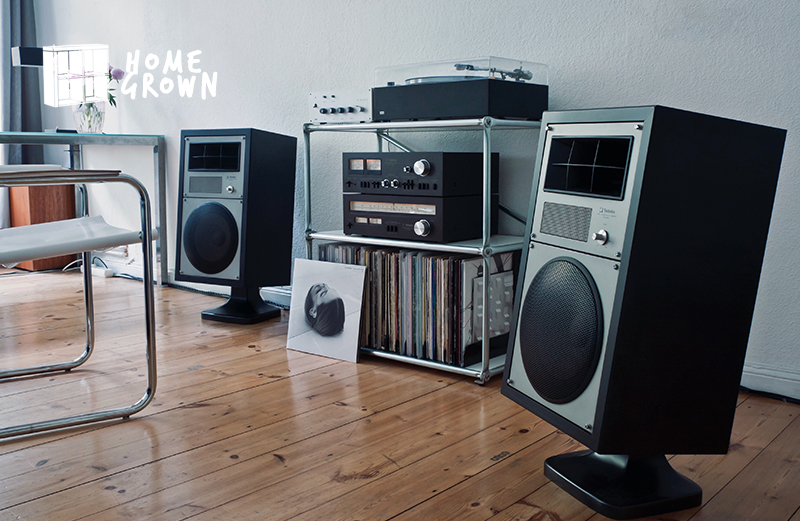 Because every record collection has a story.
Home Grown is our series profiling you lot and your excellent record collections. Taking our cue from the brilliant submissions to the #VFRecordCollections thread on Instagram, we want to share a little of your hard-earned love for vinyl with the world.
Each week, we'll be profiling a different collector from around the world and finding out what makes them tick. Want in? Send us a pic and a few words about your collection to social@thevinylfactory.com
---
Name: Dima Kopeikins
Instagram: @kopeikin_brothers_vintage_hifi
Location: Berlin
# of records (approx.): around 250 albums of my own, and my father's collection of approx. the same size.
How long have you been collecting for?
Since I was a toddler, when my parents gave me records as gifts. Some nice fairytales.
What part of your set-up are you most proud of?
It is really hard to choose as I am mainly a hi-fi component collector, and founded Kopeikin Brothers Vintage HiFi with my brother around 10 years ago.
For the moment I have around 14 turntables and as well as components. THE ONE is a mid '60s record player by BRAUN model PCS 5, designed by legendary German industrial designer Dieter Rams. It is amazingly beautiful, simple as a brick and built like a tank. However, I don't use it every day. My main set up now is all Technics from '70s. I change it a lot, but try to keep the budget reasonable. So far never fancied a Transrotor TT or some fancy speaker cable supports for 1k per meter. But who knows, maybe one day I'll end up there.
What record(s) are you most proud of?
There are many that are dear and special to me, but I guess proud I am of 3 7″ by The Beatles from the '60s. They are from the pop period when The Beatles did not go inside hippie stuff too much. I found them in a pile of penny records in some charity shop in the small village in Norway. They also have a girl's name written on the paper sleeves, which kinda makes the sixties teenage feeling very real. The records themselves are not super valuable as were printed in Norway and not UK, so it's more of an emotional value than financial proudness.
What does your record collection mean to you?
It is a sort of a time machine to me. Not necessarily to travel to the times when this music was released, but more as my own memory album. Every record more or less connects to an event in my life or a period, and turns on a certain feeling or atmosphere.
It is pretty fucking cool to be able to 'turn on' a walk through Tokyo at night (The Knife – Silent Shout) or a horribly full metro of Paris (Mars Volta – Amputechture) or one of the first trips to Berlin parties with my girlfriend like 10 years ago (Soffy O vs TokTok – Missy Queen). Not in a very sentimental way, more to have the same groove… But a bit sentimental.