Published on
September 2, 2018
Category
Features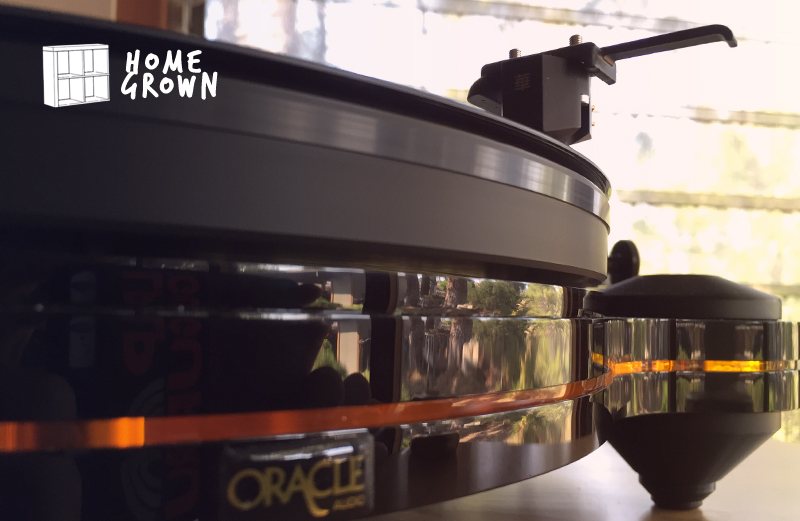 Because every record collection has a story.
Home Grown is our series profiling you lot and your excellent record collections. Taking our cue from the brilliant submissions to the #VFRecordCollections thread on Instagram, we want to share a little of your hard-earned love for vinyl with the world.
Each week, we'll be profiling a different collector from around the world and finding out what makes them tick. Want in? Send us a photo and a few words about your collection to social@thevinylfactory.com
---
Name: Kerri Drootin
Location: Los Angeles
Instagram: @mrslpguru
# of records (approx.): I would guess there are somewhere around 8,000 records in our house right now… but that number changes quickly!
How long have you been collecting for?
I've been collecting records since high school in the early '90s, but working at a record shop during university really helped kickstart the collection. My career as a television music supervisor has also brought us lots of fun records. When my husband starting working in the audiophile vinyl world many years ago the collection started taking over the house. I'm afraid we've hit critical mass… there's really not much room for more!
What part of your set-up are you most proud of?
I love having a dedicated listening room at our house. It includes our main system and most of our collection. As far as gear goes, I love the sound of our DeVore Orangutan O/96s. My husband and I both grew up playing drums, and there's something about the drum sound on these speakers that's really special.
What record(s) are you most proud of?
I'm a diehard girl group fan – especially '60s (Shangri-La's, The Ronettes) and '70s (The Slits, The Raincoats, X-Ray Spex) – and have managed to track down most of my favourites. We have lots of great '90s indie originals that are important to me and hard to find now, like my recently signed Angelyne record, which is perfect Los Angeles kitsch. My husband and I also grew up going to Grateful Dead shows, and we've put together a really nice selection of their records, including a bunch of The Grateful Dead Hour LPs that were used to broadcast the show for the first year or so, complete with ridiculous '80s commercials.
What does your record collection mean to you?
We're a family of record nerds, down to our seven-year-old daughter who has her own little setup and record shelves in her bedroom. Even the pets love hanging out in the listening room when we're having a session, though some of the free jazz and noisier stuff we like may wig them out. My husband and I spent our very first date going through my collection until the early hours of the morning, and twenty years later we still like to spend our time digging through records together. Music has always been a huge part of our lives and we love tracking down really great sounding pressings of our favourites. There's no other format that offers that kind of thrill.